How do I receive notifications for an item when its quantity goes below the reorder point?
The stock level of a particular item at which you would like to replenish your inventory i.e., buy more pieces of that item and stock up, is the Reorder Point. Zoho Books allows you to receive notifications when your stock level reaches the reorder point.
To enable this:
Go to Settings and click Preferences.
Navigate to Items.
Enable Inventory Tracking under the General tab.
Check the option Notify me if an item's quantity reaches the reorder point.
Select the email address to be notified from the Notify to dropdown.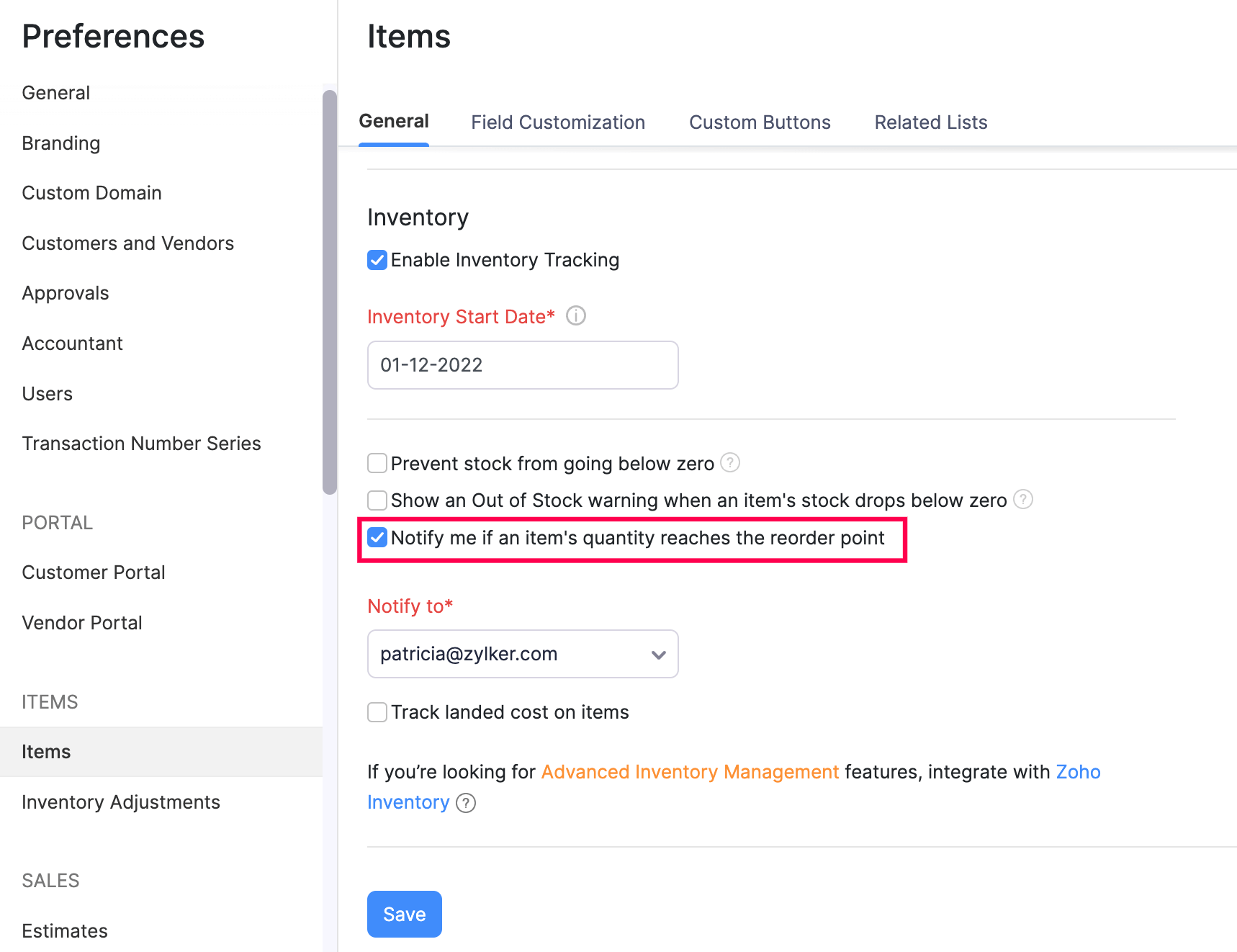 Once you have enabled this option, you will be able to enter a quantity for the reorder point while creating an item. Once the stock reaches the reorder point, you will receive an in-app notification and an email reminding you to restock the items.