5 ways to keep your website fresh and relevant
Last Updated: March 13, 2023
318 Views
4 Min Read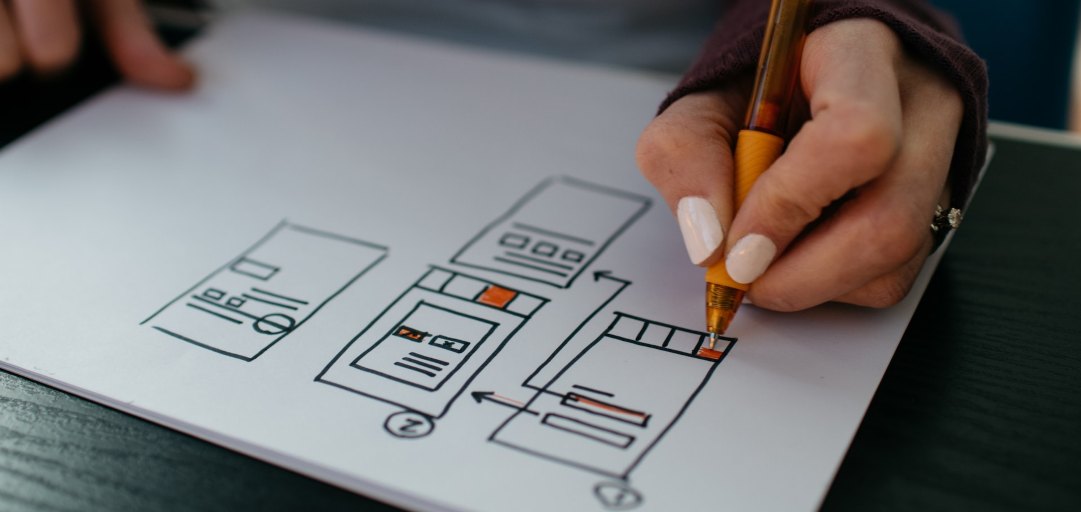 Here's a hard truth: People often judge your credibility based on your business website. Extensive research conducted over the years has shown that poor user experience on a website can directly impact sales and affect customer loyalty.
A study by Kissmetrics found that not only do 47% of consumers expect websites to load in less than two seconds, but 79% of those dissatisfied with a website's performance are less likely to buy from the site again. Put simply, a bad business website can cost you leads.
Your website is often the first place people go to find out who you are and what you do. This means your website needs to make a good impression and effectively showcase the value you offer. If you haven't updated your business website for a while, it's not too late. Here are some tips for keeping your website relevant.
1. Consistently post and update content
Since search engines give priority to websites that are updated with fresh content regularly, blogging can be an effective strategy for driving traffic to your website and improving your brand visibility. When a potential customer comes across your blog posts and finds them insightful, they might be interested to learn more about your business. This could eventually lead to them to trusting you as a reliable source and possibly buying from you in the future.
While blogging can be one of the most organic ways to draw attention to your business, you should know that it requires time and effort. Even with extensive keyword research and SEO optimisations, it can take months or even years to reach the first page of search results. To rank higher and attract new audiences, you must consistently publish relevant blog posts and update old ones with more recent information.
Aside from blogging, you can post customer reviews or host marketing campaigns on your website. The more relevant and indexed pages you have on your website, the better your chances of ranking are.
2. Give your website a makeover
While there are many factors (like content quality, speed, and usability) that contribute to the success of a website, visual appearance often plays a crucial role in making a good first impression. It can help someone choose whether to stick around or leave. With so many brands out there competing for people's attention, an outdated website puts you at a disadvantage by implying that you're out of touch with modern technology. If it's been a while since your website had a makeover, it's worth considering revamping it to match the industry's current design trends. If that's a massive undertaking, start by making small improvements, like changing your content layout, colour schemes, or navigation options, to make your website more user friendly.

Fortunately, building a good-looking website doesn't have to be expensive. With a website builder like Zoho Sites, you can create a site by selecting from a range of professionally pre-designed templates and personalise it using a drag-and-drop builder.
3. Perform regular web maintenance
Having a website is much like owning a bicycle. Just how you'd maintain your bicycle by regularly cleaning it, pumping up your tyres, and repairing damage that disrupts your riding experience, you have to do routine maintenance to keep your website functioning seamlessly. Regularly review and resolve issues that impact its performance. Here's a list of things you can do to keep your website in good working condition:
Remove any obsolete or irrelevant content

Fix broken links and 404 errors

Check and address any potential security concerns

Optimise your images to improve your page load time

Perform software updates from your hosting provider

Renew your SSL certification

Check for new keywords you can include (but be careful to avoid keyword stuffing)

Test your website for mobile responsiveness and browser compatibility

Regularly back up your website to ensure you never lose important data

Maintain a monthly web maintenance and performance report to track your progress
4. Use a web analytics tool
If you're serious about improving your website and providing a better web experience to your customers, you need to make data-driven decisions rather than relying on guesswork. Use a web analytics tool to better understand your audience's behaviour and see how they engage with your website. These tools can even show you how many people visit your website, which specific page they spend the most time on, and how they respond to the changes you make. These insights will help you determine what works well for your business and what needs improvement.

If you're considering using a web analytics tool for your business, we encourage you to check out Zoho PageSense. This tool offers useful features, like session recording, heat maps, and A/B testing, to help you optimise your website for a better user experience.
5. Look for inspiration
Once in a while, look around the internet to see how other websites compare to yours. You don't have to limit your research to your industry. If you're analysing a well-performing website, notice how it uses specific keywords in the right places and identify the tiny details that make the site stand out. When you start looking around for inspiration, you'll be encouraged to come up with more creative solutions to elevate your website's performance. You can use resources like Pinterest or Webdesigner Depot to improve your knowledge of websites and stay updated on emerging trends.
We hope this blog post helps you improve your website's performance and stay relevant to your audience. Are there any other topics you'd like us to cover? Let us know in the comments below.
Leave a Reply
Your email address will not be published. Required fields are marked