Create beautiful and inspiring slides.
Build visually stunning presentations and collaborate with your team to review and edit them.
Create and present. Anywhere. Anytime.
Zoho Show works online - which means you can design and deliver your slides via multiple devices, irrespective of the operating system. Zoho Show is compatible on all available browsers - all you need to do is go online and present.
Work together. Be efficient.
Invite your colleagues to edit or review your content, wherever they are. Use real-time feedback from collaborators to improve your slides. Learn More
Works well with PowerPoint and other file types.
Import multiple file types.
It doesn't matter if you are a PowerPoint user. We support all your presentation tastes. Import files with the following extensions to begin a slide show - .ppt, .pptx, .pps, .ppsx, .odp, .sxi. Learn More
Maintain formatting accuracy.
Your formatted documents stay exactly as they were while you created them - no faulty margins, misplaced numbers, or distorted images! Learn More
Brian Brand,

Teacher, Media Literacy and Informational Technologies.

Mississauga, Ontario.

"Zoho Show allows students to learn how the world learns, collaborating and solving problems using multiple devices in real time. More and more students are being asked to work together to find solutions to inquiry based tasks and sharing those results with the community or the world. Zoho Show easily provides this opportunity."

Prithwis Mukerjee,

PhD Professor,

VGSOM, IIT Kharagpur.

"I have used Zoho Show to conduct distance learning programs and my students felt that with Zoho Show on their desktop and a Google Hangout video beamed into the class it was the nearest thing to a physical presence that can be achieved. We had looked at competing products for conducting such events and the consensus was that this was the best. In fact Google's own presentation product lacks the broadcast mode that was crucial to our success."

Hannah C

Class 8 Student.

Edenwood Middle School.

"Zoho Show is awesome! It is one of the easiest presentations software I've ever used. It is a great program to present school information because it helps to organize your information and the finish product always looks very professional and your friends can work on it at the same time as you. Anyone can learn to use Zoho Show in a matter of minutes."
Slides that look sharp and stunning.
Create spectacular looking slide decks using our clean layouts, appealing themes and a variety of brilliant fonts.

Cool animations and transitions.
Liven up your presentations with effects that will make you smile. Choose from a variety of animations and transitions to emphasize your points and engage your audience.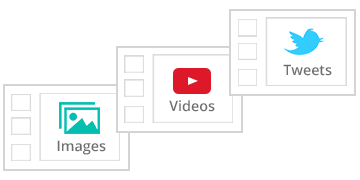 Embed Images, Videos and Tweets with ease.
Search and embed Flickr images, YouTube videos and live tweets from within the presentation window.
Broadcast presentations from wherever you are.
Deliver presentations without being physically present at the venue. Forget web conferencing apps that ask you to download software. Now connect and broadcast your talk to your audience from within your presentation window.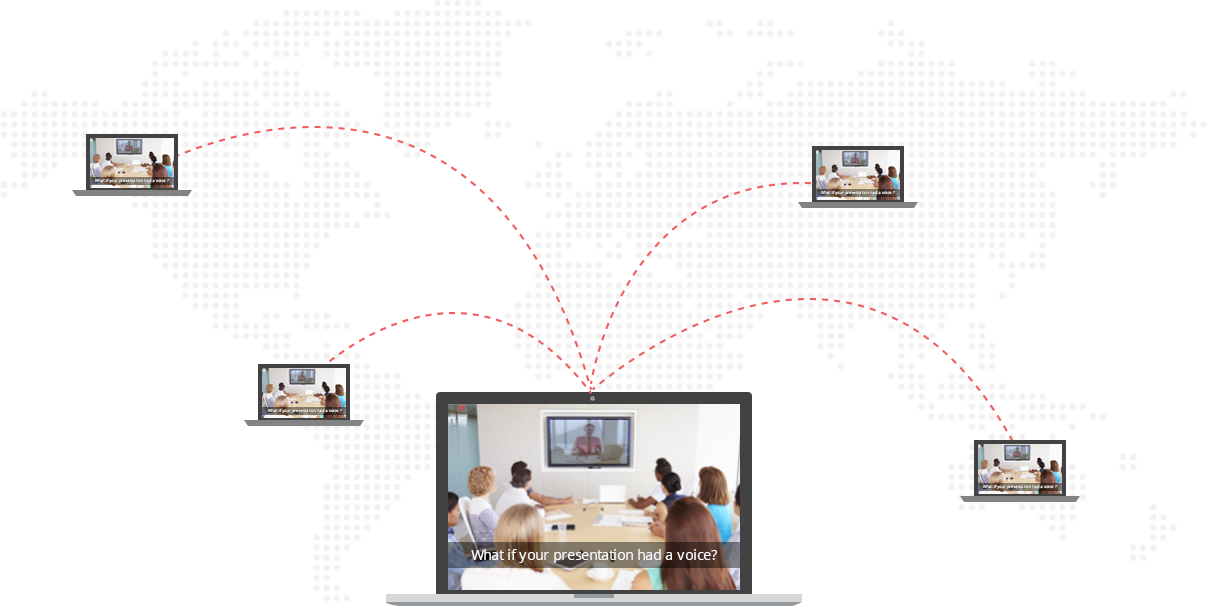 Publish on websites and blogs.
Upload and share your presentations with a wider audience, without compromising the file size and the reach. Distribute your presentations internally or externally on websites, blogs and social media. Learn More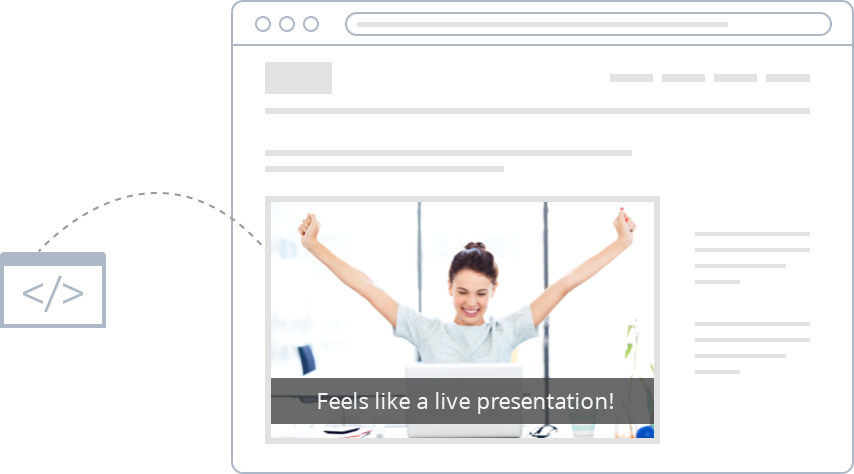 Built for presentations on the go.
Great ideas can strike at any time. Now you can just pull out your phone and immediately start drafting.
Think beyond PowerPoint. All your desktop features plus a lot more in one powerful presentation tool.