Twitter Feed
Add Twitter feeds to display user-generated content in your slides. Embed unbiased discussions and tweets about your product in your presentation to build business transparency and win customer trust.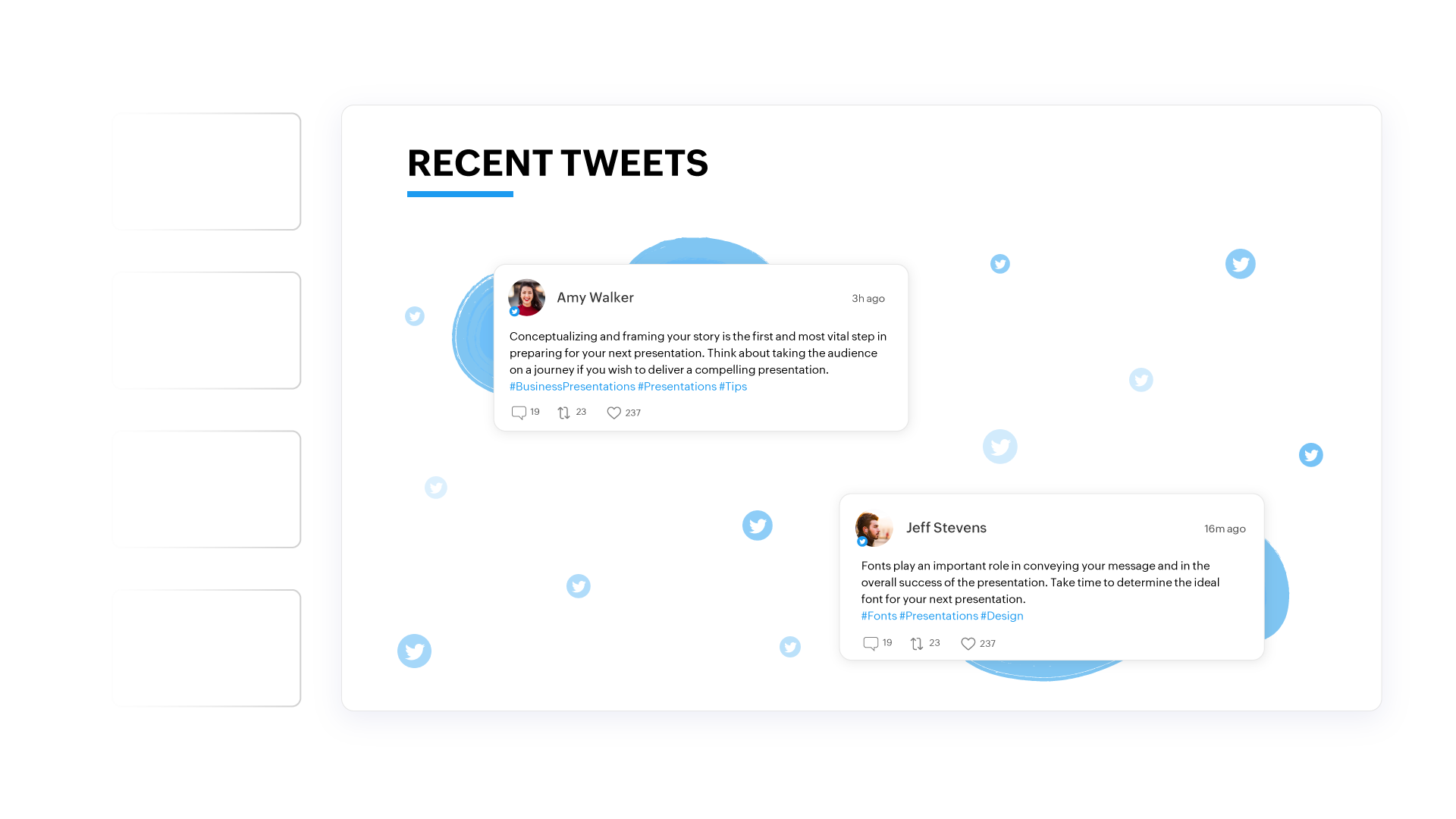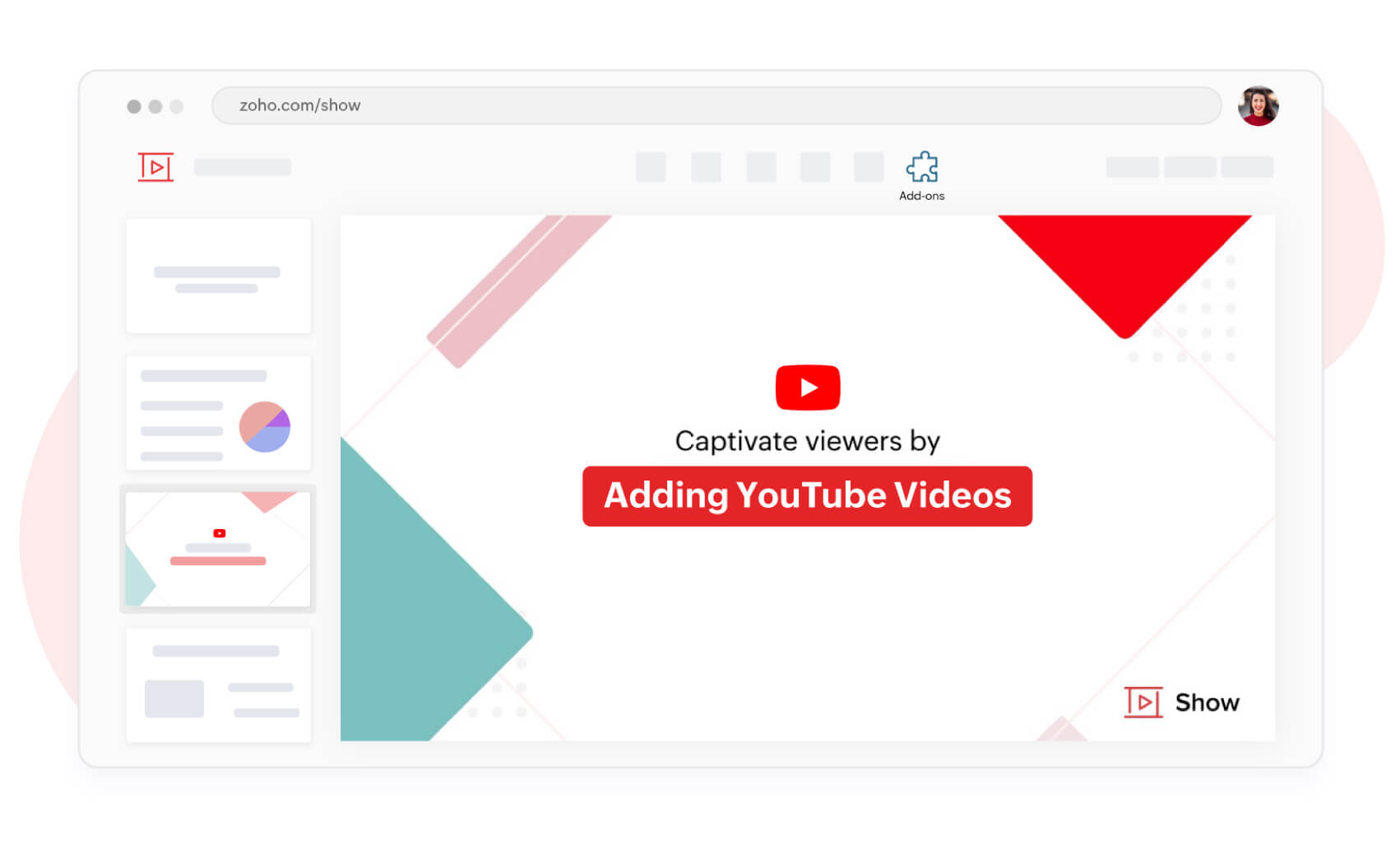 YouTube
Add YouTube videos to your slide deck to emphasize your points better or help bring another perspective to your slides. Use videos to improve audience engagement, facilitate micro-learning with for viewers, and simplify complex information into easy-to-understand visual content.
Humaaans
Access a world of custom illustrations of people and add a "Humaaan" touch to your slides. Pick different backgrounds, postures, and personal features to create illustrations to add to your slides. Customize these illustrations to match your brand identity and leave a lasting impact on your viewers.
Zoho Sprints
With the Zoho Sprints add-on, you can insert Sprint cards directly to your deck and showcase project progress and other indicators in real time. Present your slides with actionable data to impress your clients and keep them up to date on your project.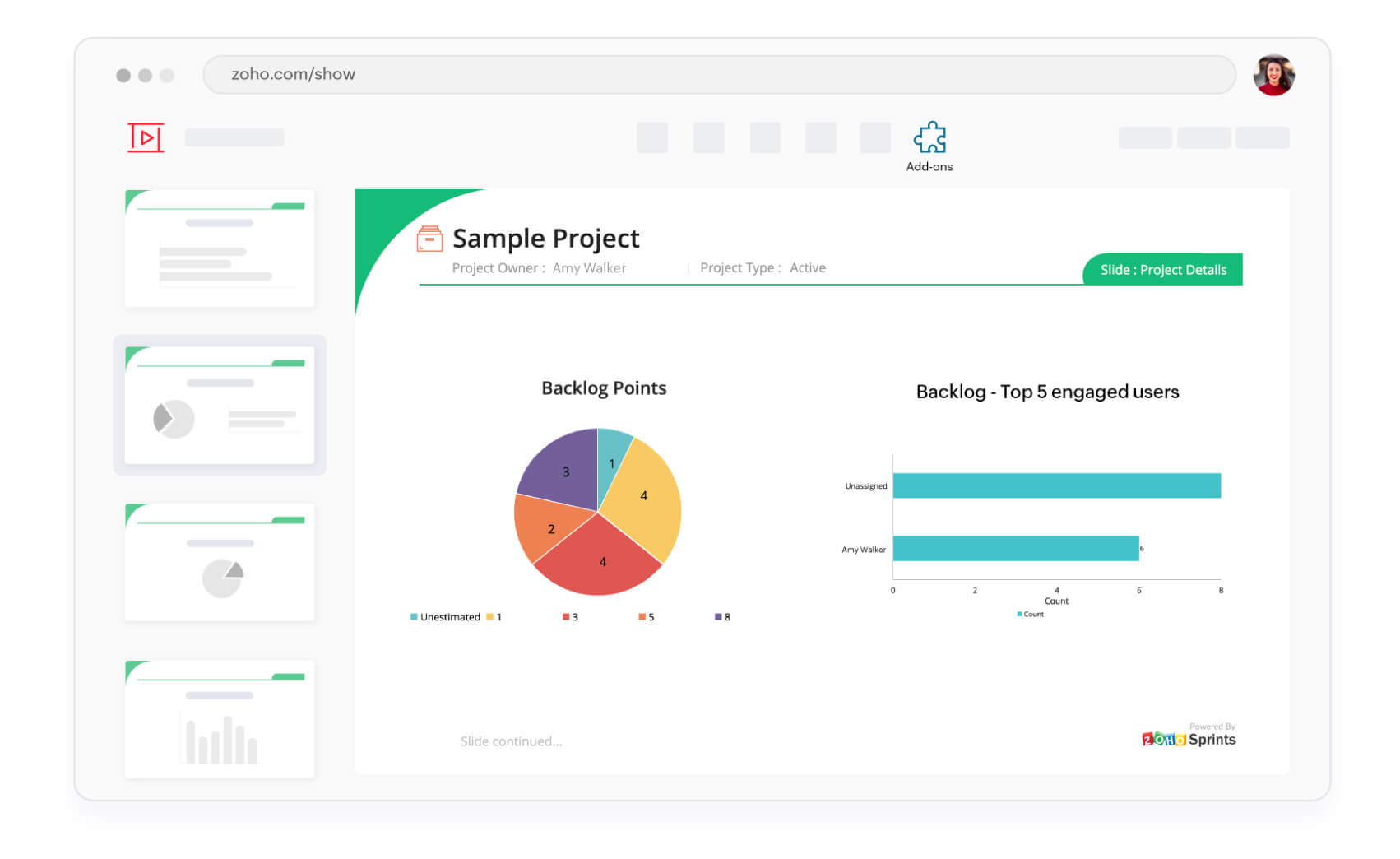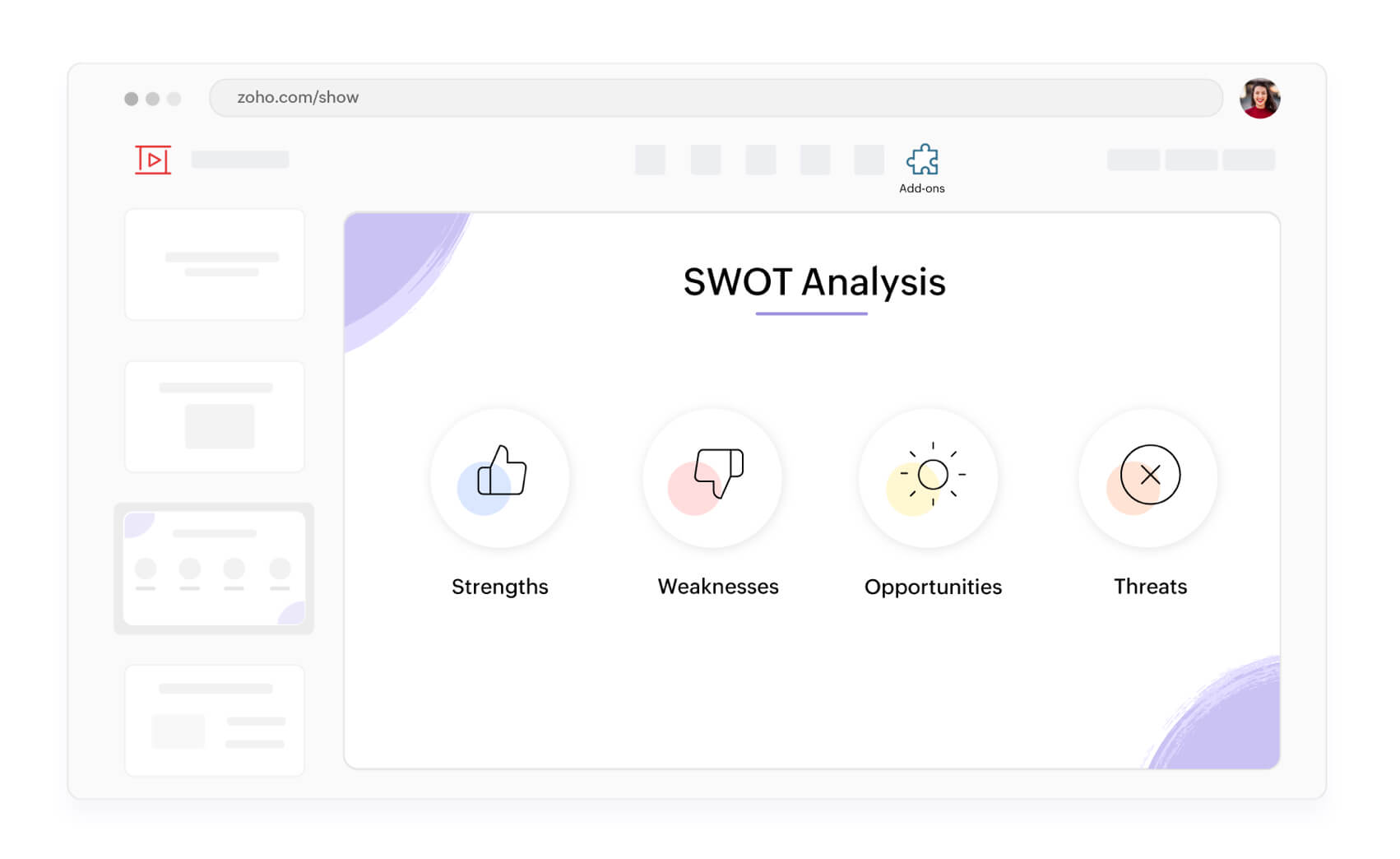 Feather Icons
Simplify interpreting information and cut down the amount of text or bullet points on your slides by adding icons to support your content. Pick and customize from more than 200 recognizable icons and add an aesthetic component to your slides.
Unsplash
Choose from millions of free stock images in the Unsplash library without ever leaving Show. Simplify your search for the perfect images to illustrate your content and create visually compelling presentations in no time.
Twemoji
Use emojis to make your meaning clear and add emotions that can be difficult to put into words. Add emojis to slides and liven up chats while collaborating on presentations using Twemojis.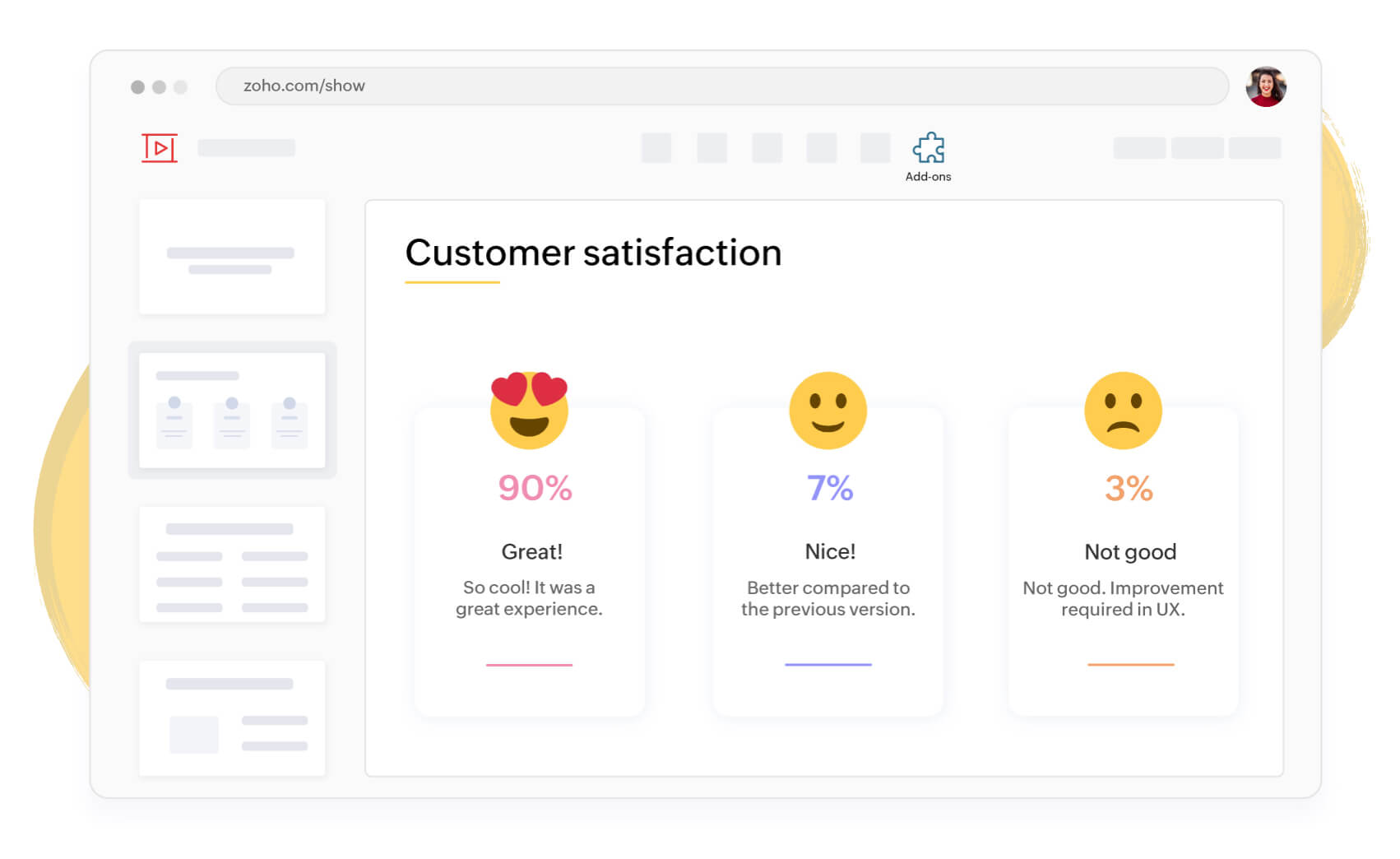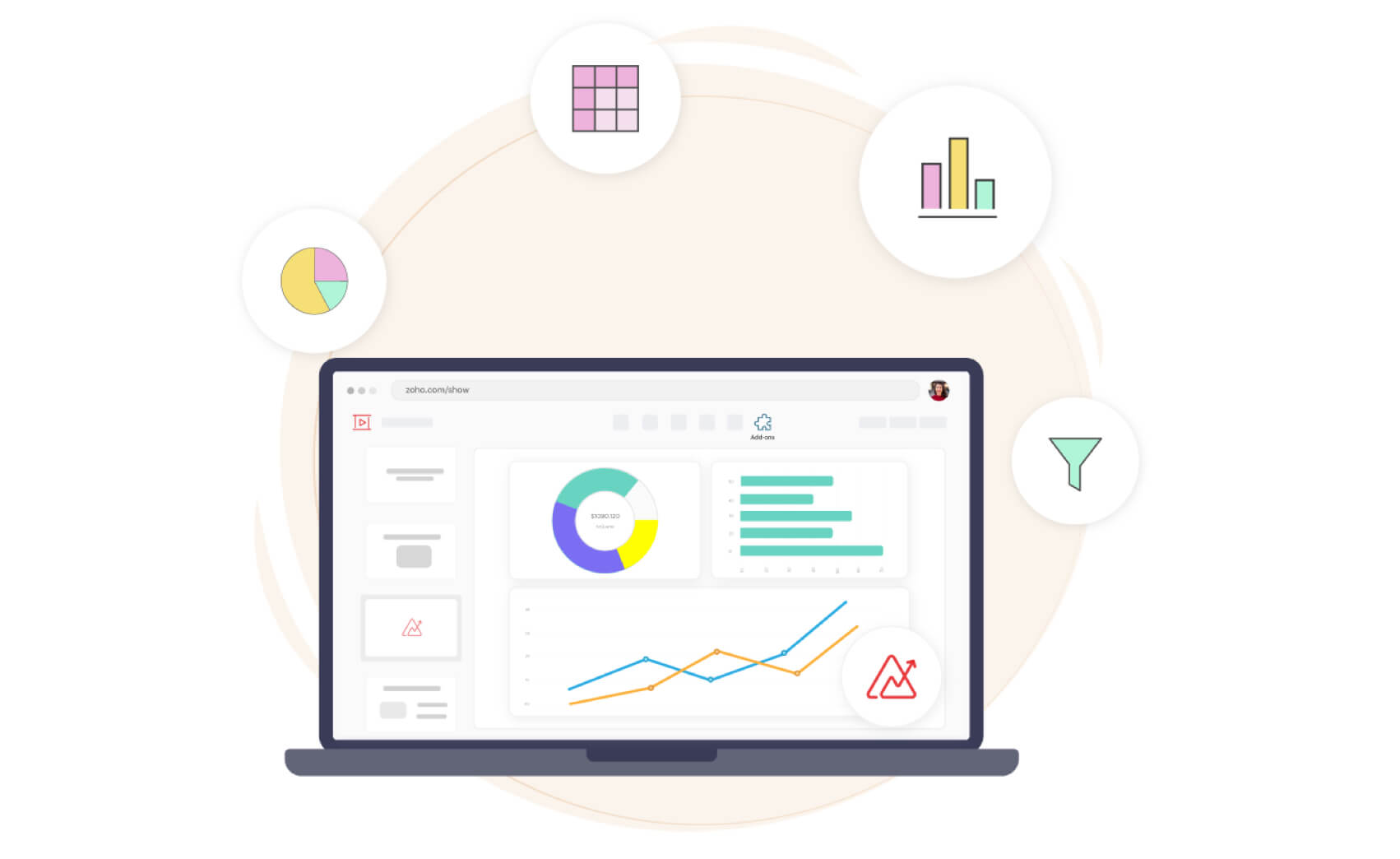 Zoho Analytics
Build meaningful stories by adding informative data visualizations to your slide deck. Add actionable data insights to your slides to simplify the way your audience interprets large amounts of data.
Giphy
Add visual interest to your slides with GIFs and stickers. Access an encyclopedia of GIFs and stickers from GIPHY to make your slides more entertaining and enjoyable. Lighten up discussions on your presentations by adding GIFs as comments.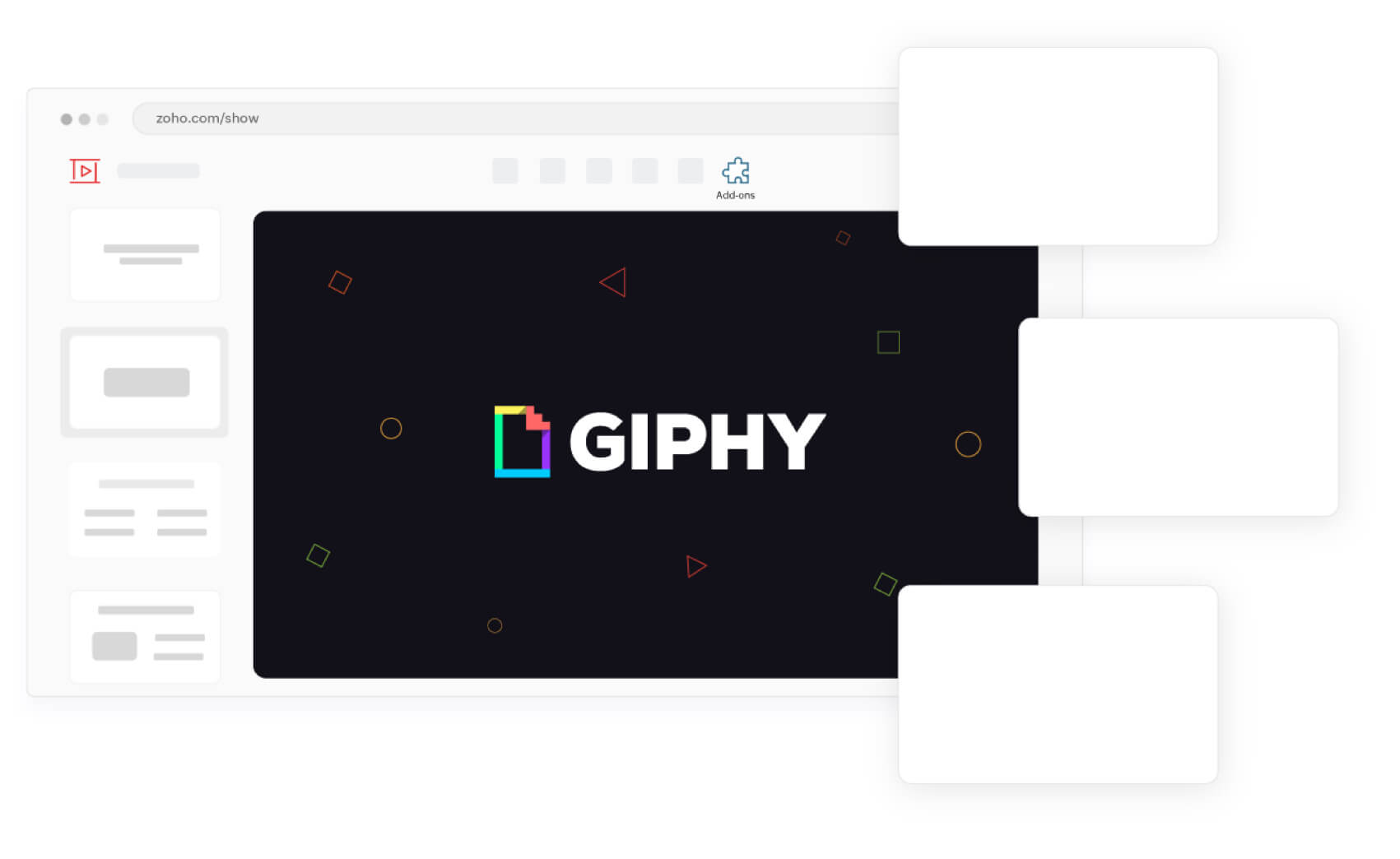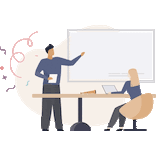 Use Show's add-ons to give your presentations a lasting impact