Increased trust
Customers who trust a brand are more likely to stay loyal, advocate for the brand, and defend the brand against negative reviews. Research shows 81% of buyers consider brand trust an important factor in their buying decisions. A brand that has a reputation for being trustworthy attracts not just customers, but investors, partners, and quality employees as well.
Increased revenue
Product differentiation is not enough to stand out from your competitors. You also need to provide quality customer service at every stage of the customer lifecycle. Here's how customer service helps you increase revenue at every stage: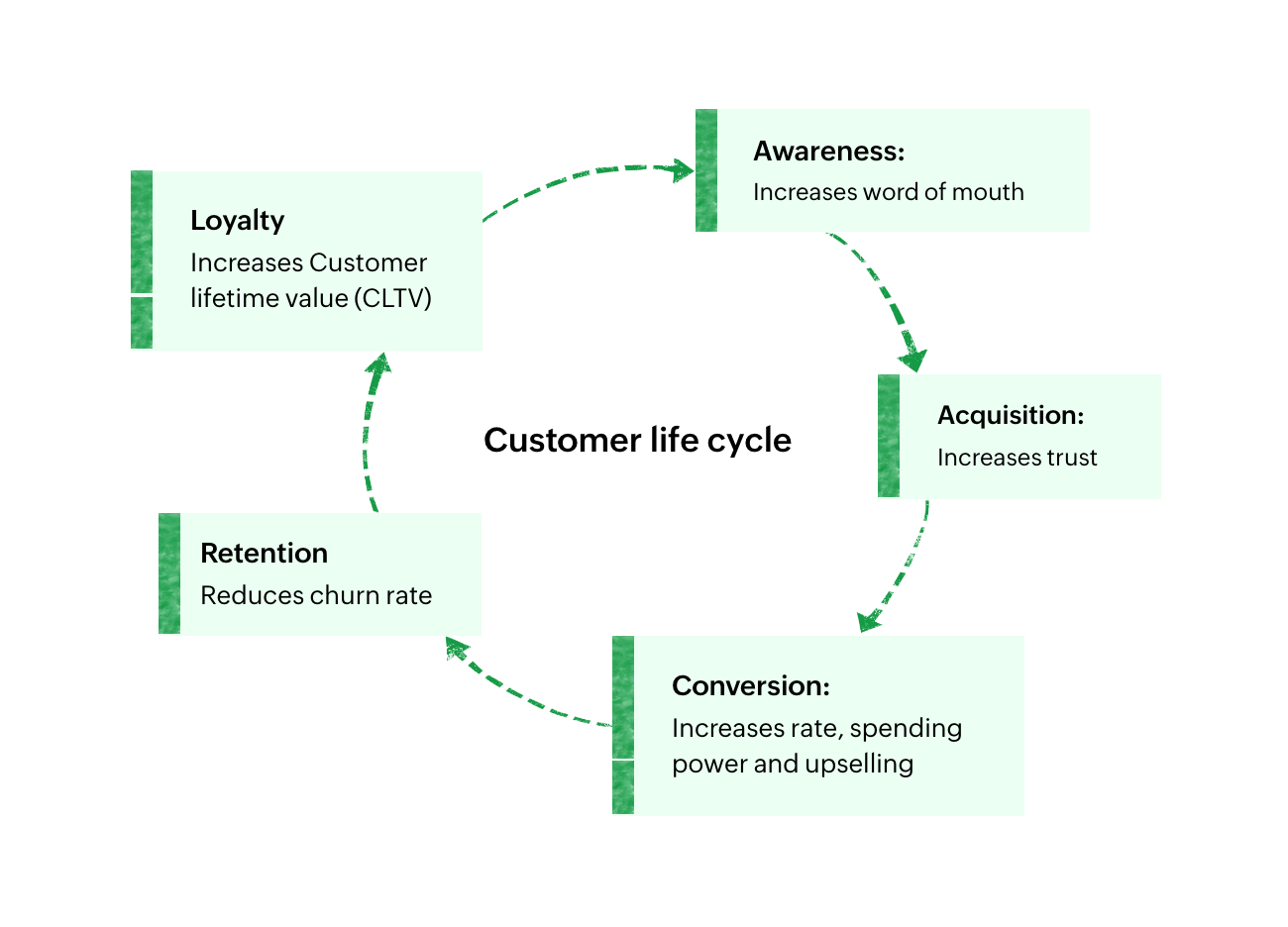 Real-time feedback
The way you perceive your brand could be completely different from the way your customers perceive it. It is important to understand what value customers associate with your brand. Through effective customer service, a brand can get real-time feedback and, ultimately, outlast the competition.
High-quality talent
Employee satisfaction and customer satisfaction are interrelated. Nobody wants to work for a company that is unpopular with customers. Similarly, no customer wants to buy from a brand that has dissatisfied employees.
Brands that are positively perceived by customers attract the best talent. And with the valuable contributions of this talent a company can achieve its desired goals.
While customer service is important, it is also essential to determine the difference between customer service and support. As this helps a business assign roles effectively to provide the best customer service experience.