Migrate data and enhance business processes
Use powerful features in our data preparation software to transform the way your business handles data. Improve data quality, streamline flows, address inefficiencies and redundancies. Make data migration and relative business processes seamless.
Sign up in less than 60 seconds
Data preparation for business processes and advanced data migration
Improve data migration and business processes by connecting, blending and preparing data from various sources using Zoho DataPrep.
Data migration

Consolidate data from source applications, and transform the data to match the target application by selecting, extracting, and preparing data.

Data sync

Set up end-to-end data pipelines to process data from multiple sources at regular intervals, perform data transformation, and sync to various destinations.

Data cleansing

Invalid, missing, and duplicate records are frequent issues faced in process management. Fix data errors using 250+ transformations and intelligent suggestions available out-of-the-box with Zoho DataPrep.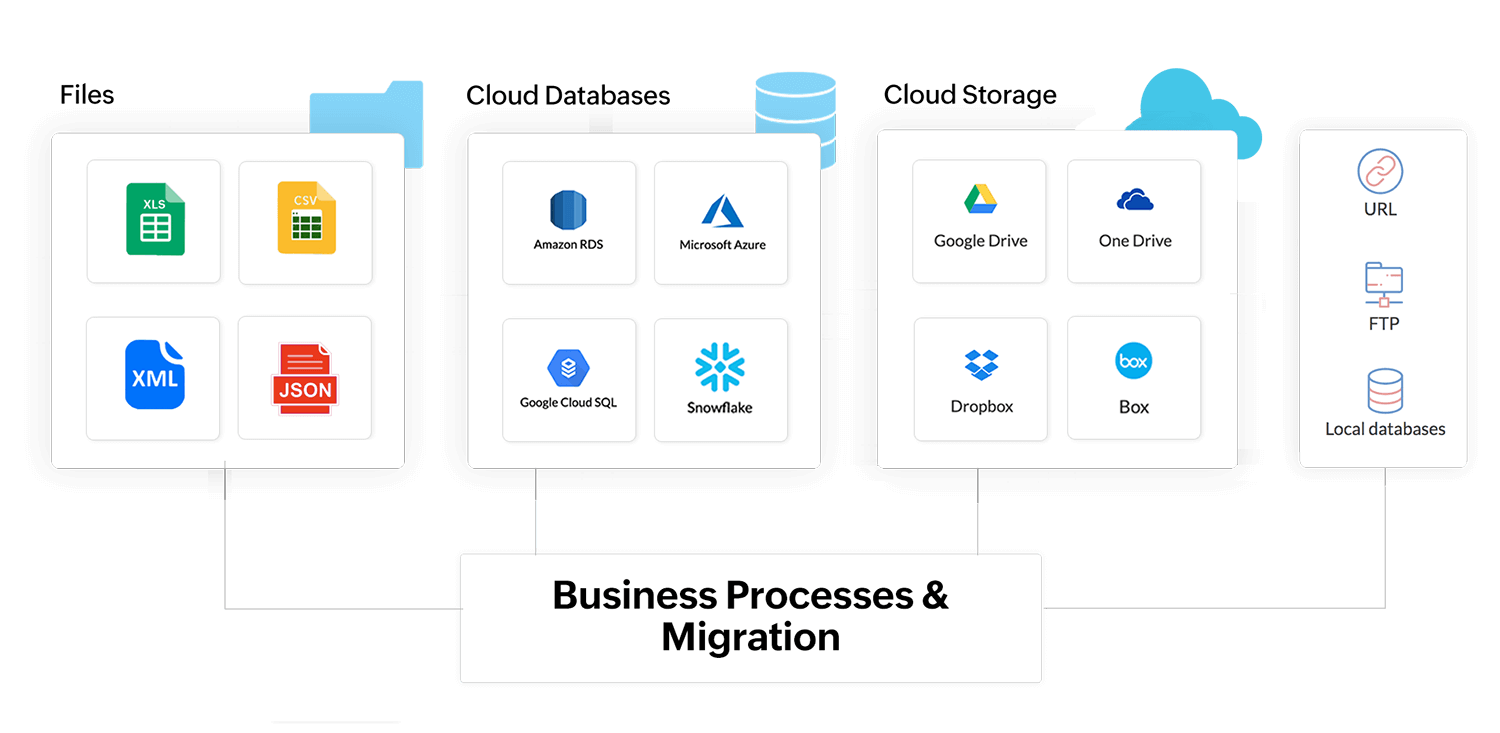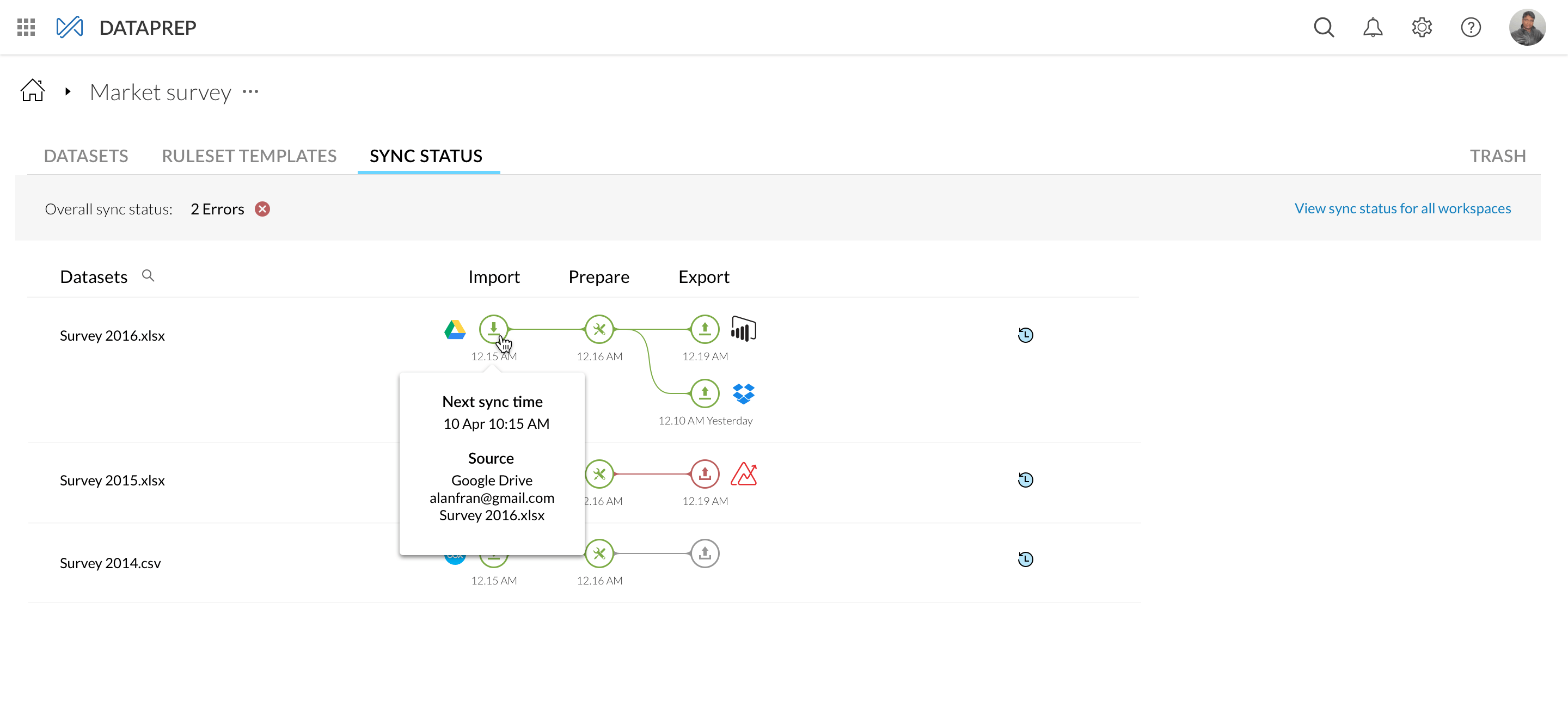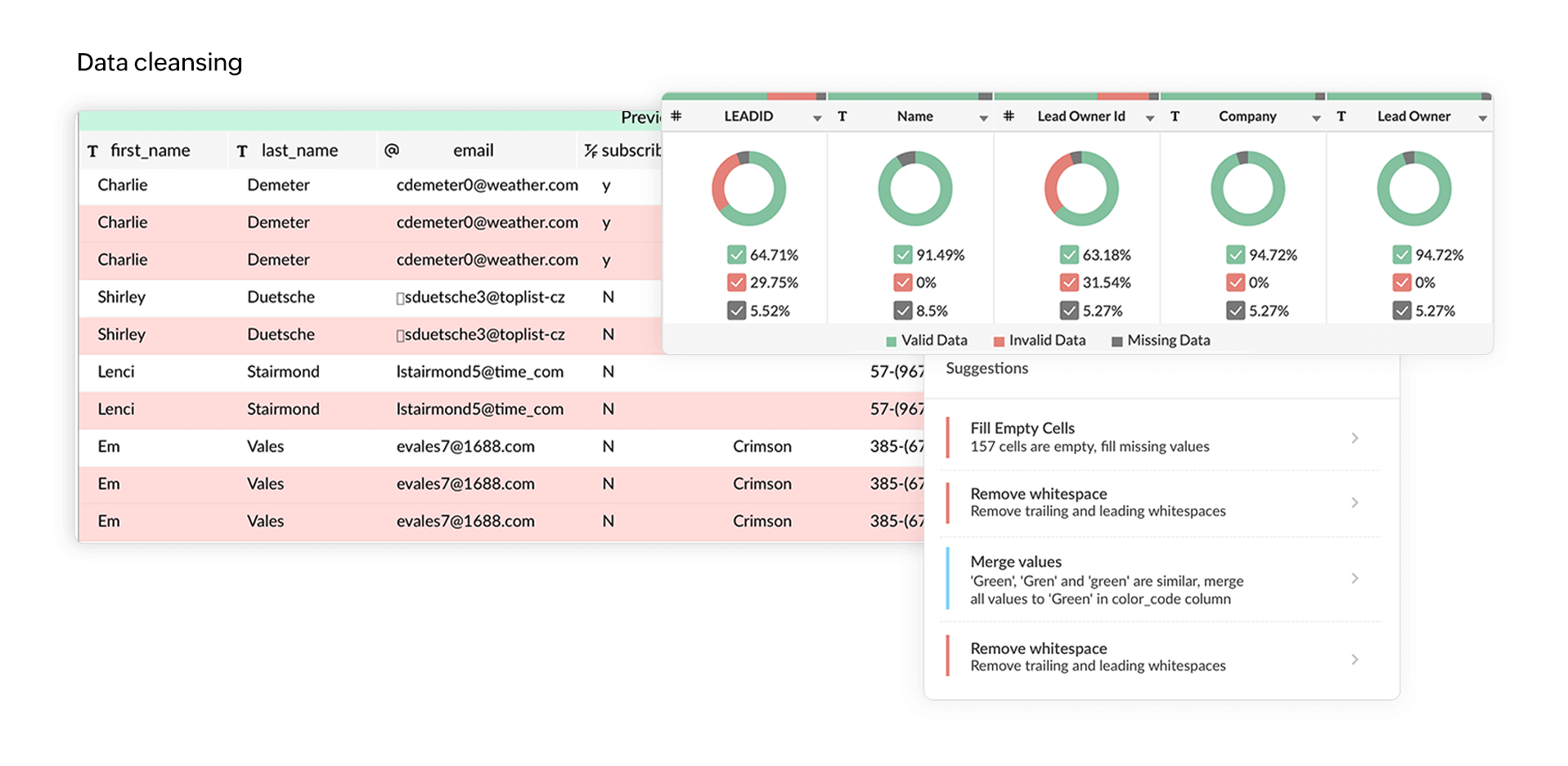 Improve business processes with advanced data preparation techniques
Multiple Sources

Connect to a variety of data sources including files, REST APIs, cloud storage services, databases and FTP servers.

Improve Data Quality

Fix data quality issues in your data and improve the efficiency of your application.

Transform and Enrich

Use 250+ transformations to transform, enrich and prepare your data based on your application requirements, without any coding.

Automate Processes

Setup end-to-end pipelines to get data into your applications. Monitor data pipelines for drop in data quality and get alerts.

Secure Data Sharing

Collaborate with teams securely using role-based access controls. Ensure users can only access the data intended for them.

Catalog Data

Classify and catalog data, mark datasets that are ready to be synced with your application.
"Zoho DataPrep is a great tool for cleaning up data prior to importing it into Zoho Products. It helped reduce the time we spent migrating CRM data and third party Analytics data by 75 to 80%. It also significantly increased the number of rows that we were able to import and the accuracy of the data we were importing."