Analyze your Microsoft Dynamics CRM data in-depth.
Visually analyze your Microsoft Dynamics CRM data. Create insightful reports and dashboards to track your key sales performance indicators (KPIs). Share reports and collaborate with your colleagues, during report creation and analysis.
Sign up in less than 60 seconds
Analyze and track key sales metrics. Be empowered.
Zoho Analytics enables you to easily analyze the data hidden in Microsoft Dynamics CRM. It lets you slice and dice your CRM data the way you like. You can create sales funnels, know your win/loss rates, do sales predictions, gauge your sales team performance, track your KPIs (Key Performance Indicators), and do much more.
Win - loss analysis

Identify win-loss opportunities in your sales pipeline. Track the win-loss rate, and let your sales team win more by analyzing past deals.

Boost your sales

Consolidate and analyze key metrics such as sales and outstanding receivables under one roof, and let your executives stay on top of changes without taking a lot of time out of their busy routines. Effectively close more deals and chase late payments and stay on top of your game.

Ask questions, get insights!

Type out your questions, and see Zia, our AI-powered assistant, come up with suitable answers in the form of reports and KPI widgets.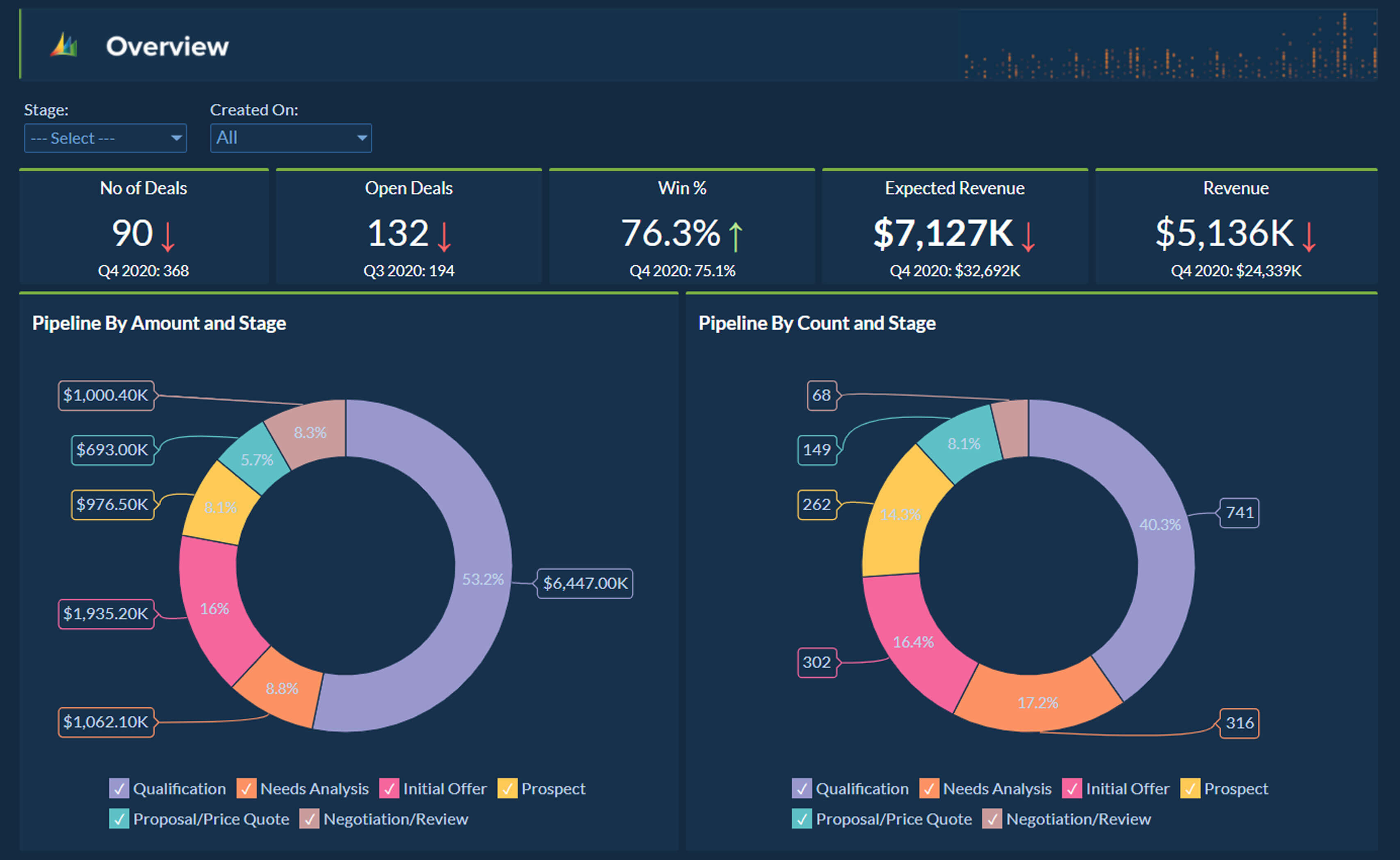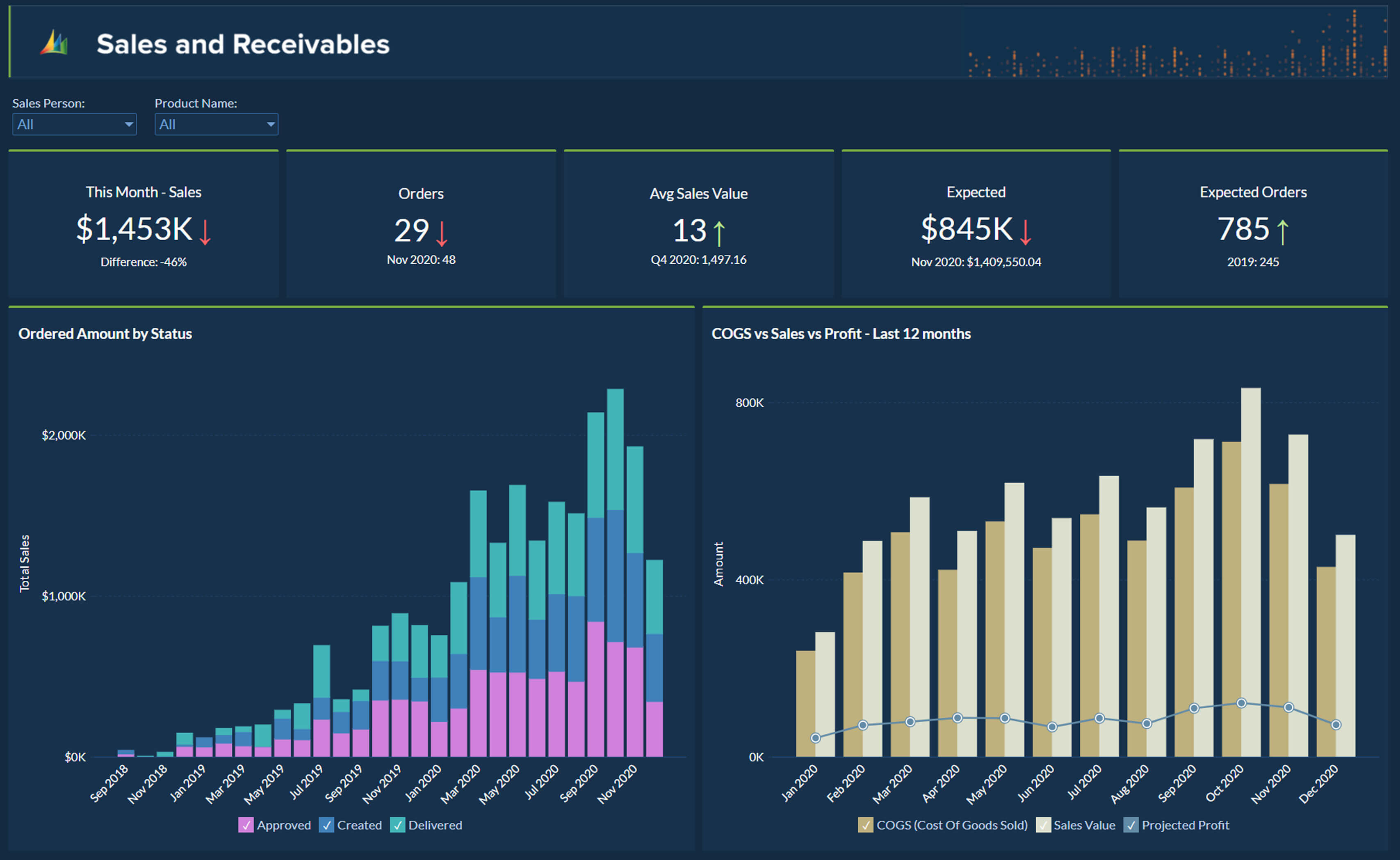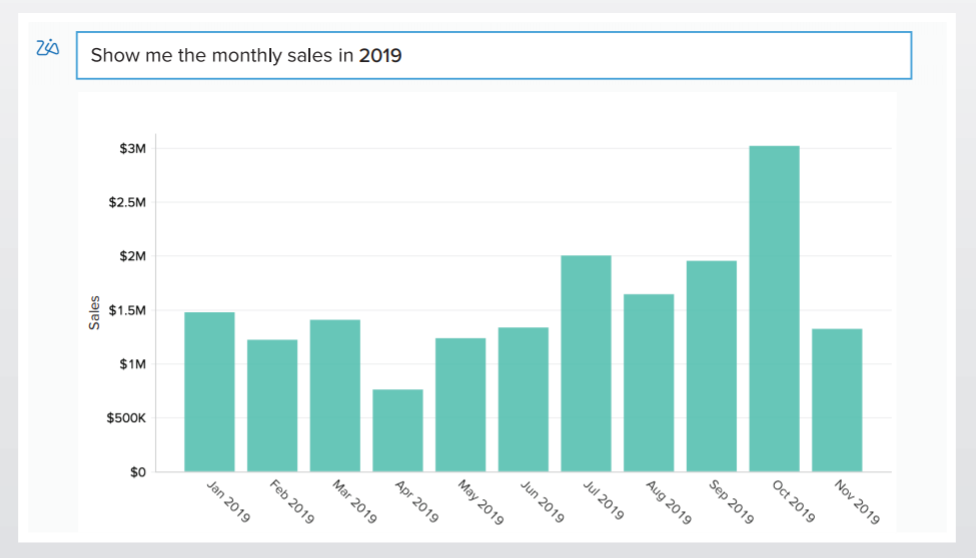 Boost your sales with in-depth analytics
2 Million Users. 50 Million Visualizations. 1 Analytics Platform.
Collaborative analytics

Develop & analyze reports together with your content marketing team. Share and embed your visualizations for wider consumption.

Pre-built visualizations

Instantly kick start your analytics journey with over 75 pre-built reports and dashboards on your sales performance.

Email, export, and print reports

Export or print reports for offline access. Schedule your reports and dashboards to be emailed automatically to the given recipients.

Sales forecasting

Make informed decisions from your sales data and in turn manage your cash-flow, workforce and resources. Predict sales revenue, and plan for future growth.

Data blending

Blend data from multiple apps for cross-functional analysis. For example, combine your marketing spend data in Excel files or AdWords, with your sales data from CRM, to create a spend vs. sales report.

Smart alerts

Stay up-to-date with data alerts! Set targets and be notified when achieved. Effectively track any spike, seasonal change or anomaly in your data through contextual alerts.
"Zoho Analytics is one of the most robust reporting platforms out there. Through the Zoho Analytics platform, we are able to stratify and cut multiple data points. Zoho Analytics allows us to create insightful reports and dashboards that provides us with invaluable tools to analyze our business."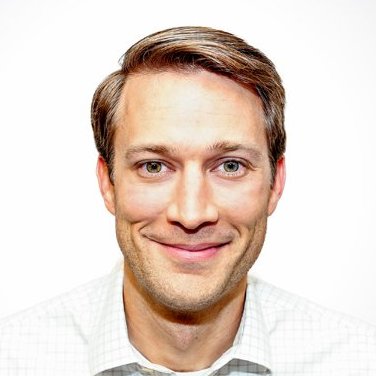 Ryan Fox
Regional Director, Health Outcomes Sciences