Powerful Sales Analytics for HubSpot CRM
Visually analyze your HubSpot CRM data by creating insightful sales reports and dashboards. Gain 360-degree insight into your sales pipeline and sell more. Share reports and collaborate with your colleagues.
Sign up in less than 60 seconds
Analyze and track key sales metrics. Be empowered.
2 Million Users. 50 Million Visualizations. 1 Analytics Platform.
Analyze your Sales Pipeline

Measure the health of your pipeline and the likelihood of your deals to succeed. Slice and dice data to assess why contacts succeed or fail in passing through the last stretch of activities before closing the deal and optimize it for success.

Track your leads

Analyze and track leads by source, status, and ownership. See your conversion rates, identify where the potentials churn the most, and measure the overall efficiency of your sales pipeline.

Forecast your sales

Make informed decisions from your sales data and in turn manage your cash-flow, workforce and resources. Predict sales revenue, and plan for future growth.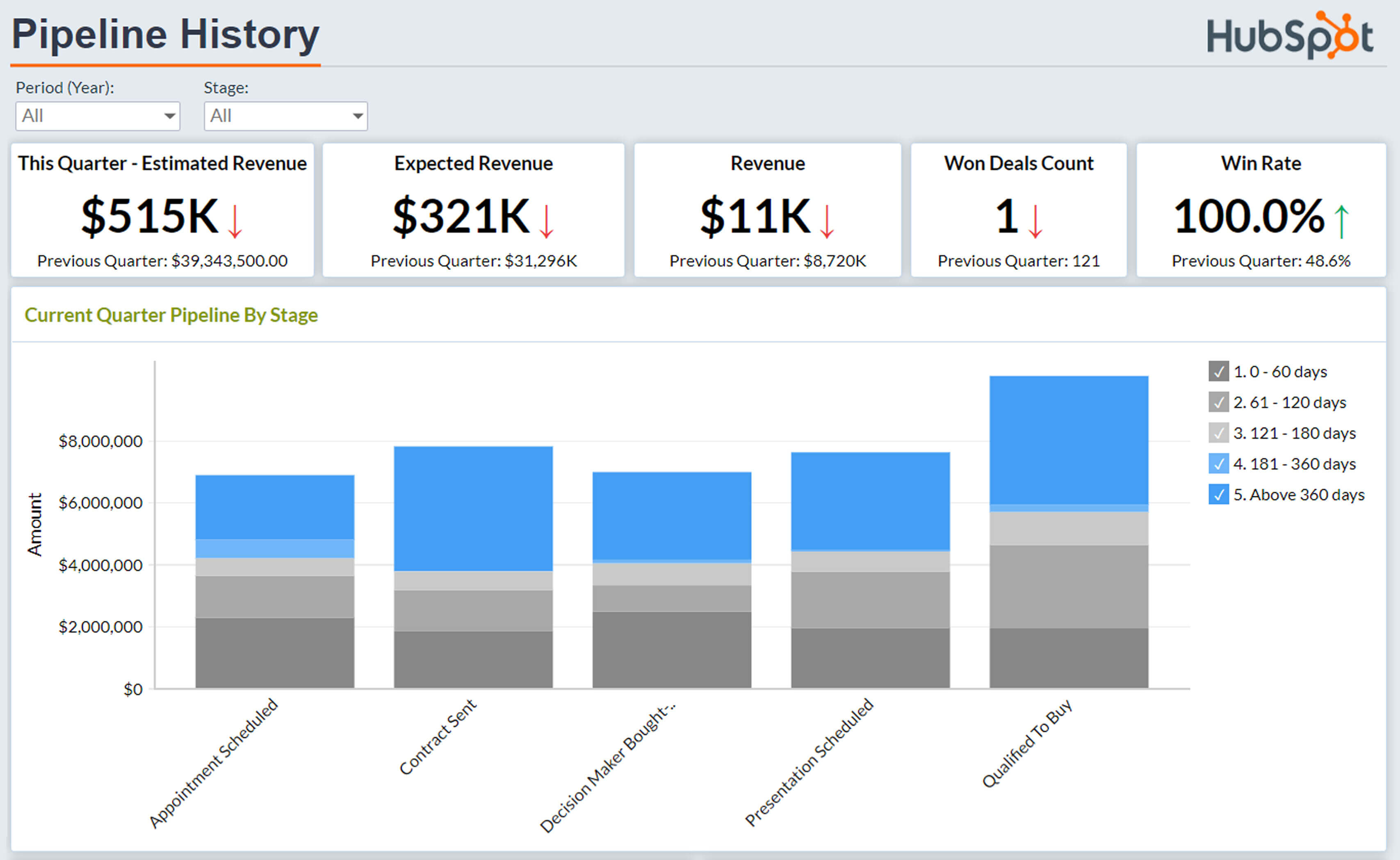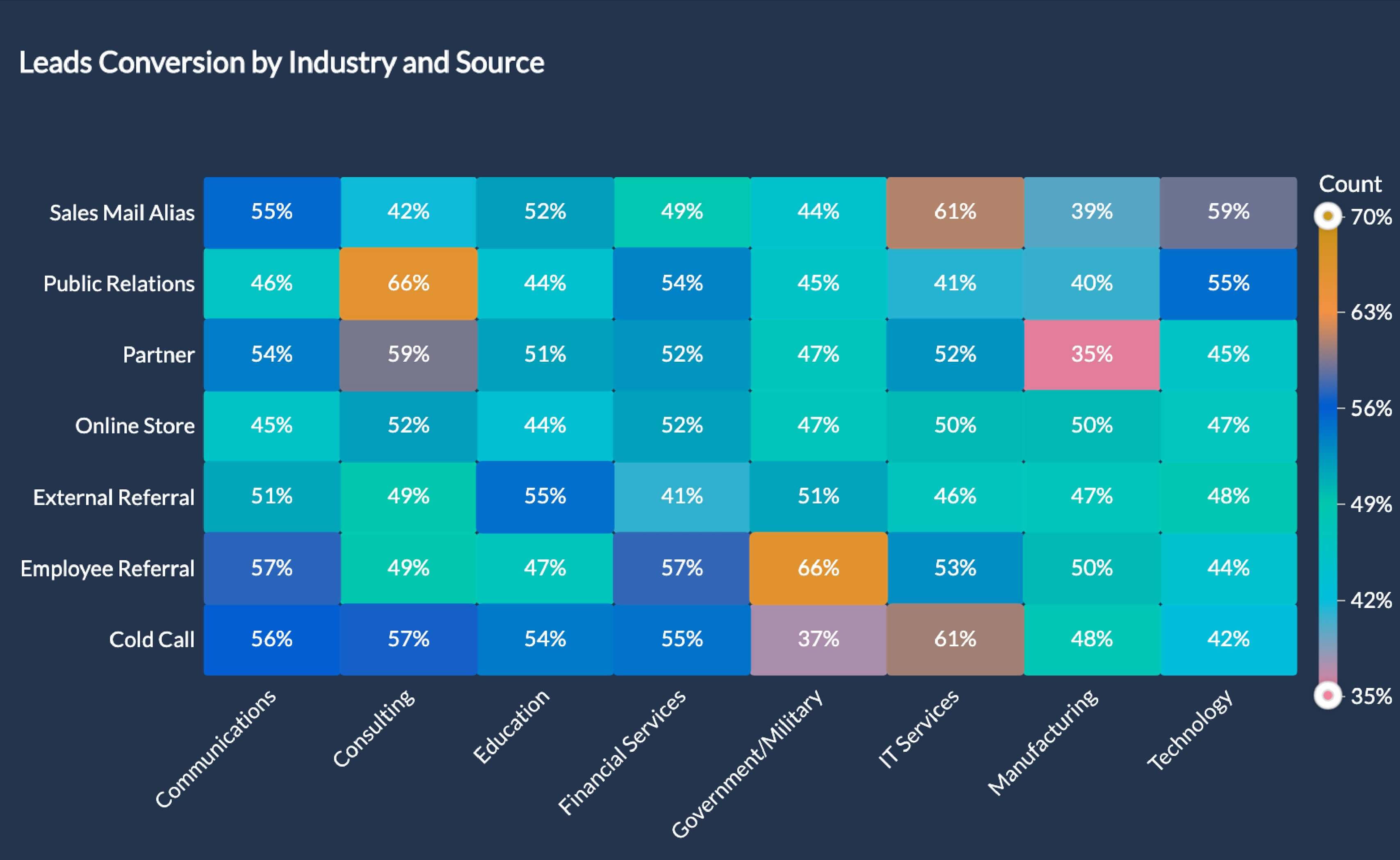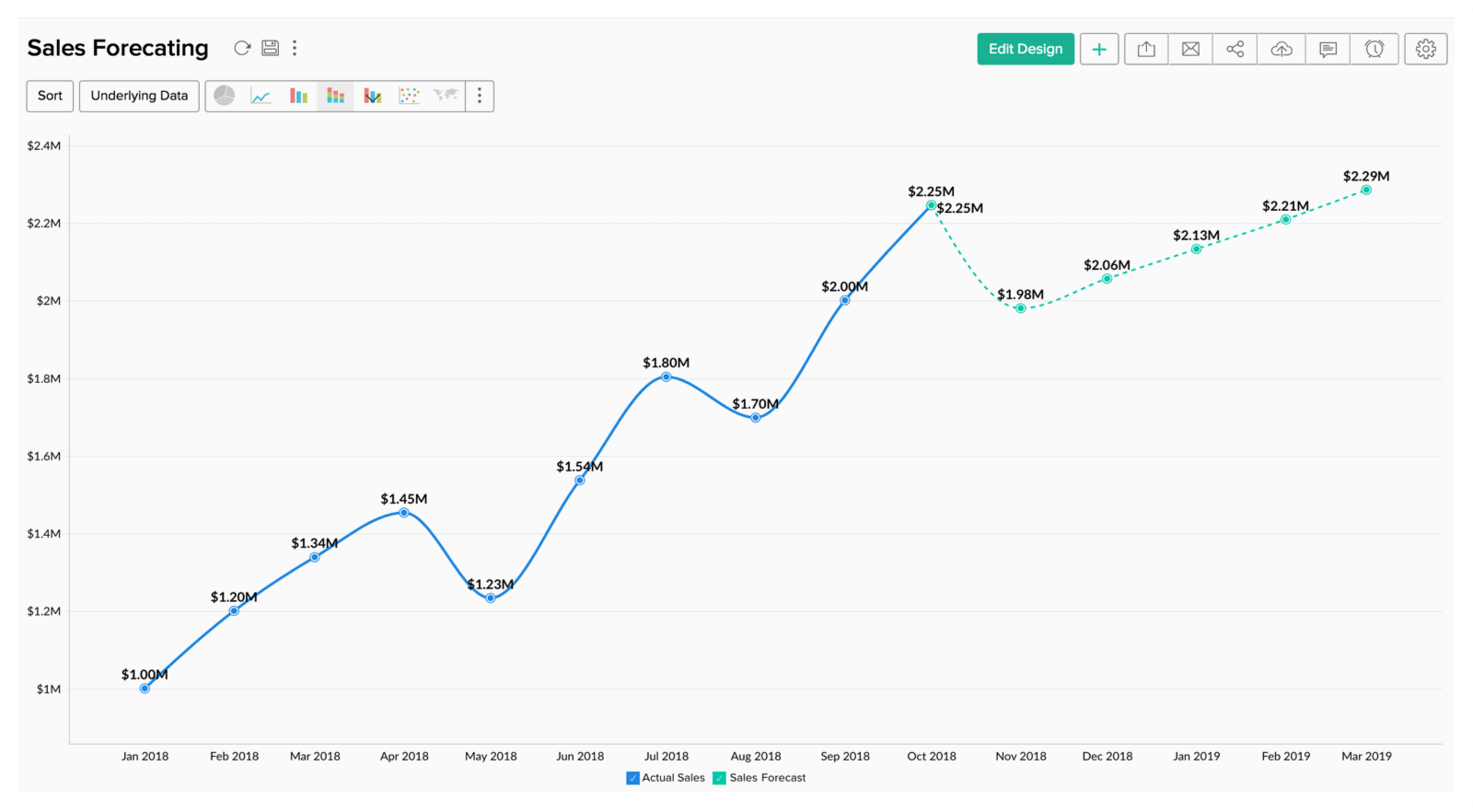 Empower your sales team to sell smarter, better, and faster.
Collaborative analytics

Develop & analyze reports together with your content marketing team. Share and embed your visualizations for wider consumption.

Pre-built visualizations

Instantly kick start your analytics journey with over 75 pre-built reports and dashboards on your sales performance.

Email, export, and print reports

Export or print reports for offline access. Schedule your reports and dashboards to be emailed automatically to the given recipients.

Sales rep analysis

Review and analyze your sales representatives' performance and get to know the top sales reps of your organization.

Smart analytical assistant

Type out your questions, and see Zia, our AI-powered assistant, come up with suitable answers in the form of reports and KPI widgets.

Embedded analytics

Get a powerful BI, reporting, and analytics solution in your own brand name, embedded within your product/application or set up as a standalone portal.
"We use Zoho Analytics for generating Sales and Attrition reports. This allows us to track our salespeople and figure out who is performing best, and at which rate they are increasing their monthly sales."

Taylor Jane Carpenter
Scheduling Coordinator, HLSi Credit Solutions