Pick a plan and start building
15-day free trial. No credit card required.
5 apps
20 Integration Flows
10 BI & Analytics
Flexible user count
Low-code development

Build apps using prebuilt visual UI elements and code snippets. Learn more.

Build and run custom apps

Develop apps for unique business use cases and access them on the go on web, mobile, or tablet interfaces.

Access to 50+ prebuilt apps

Install and customize industry-specific apps from the App Gallery. Users can also explore our marketplace for solutions built by our community here.

Enterprise-grade workflows

Make workflows of any complexities using Zoho Creator's Workflow Builder. Learn more.

Data Integration and Connectors

Orchestrate data flow using prebuilt connectors, import data from databases, or use webhooks and APIs to connect with other services. Learn more.

Advanced BI & Analytics

Put together reports and dashboards using our visual report and dashboard builders. Learn more.

Enable portal access for external users

Provide application access to your customers via a self-service portal. Pricing can be found below. Learn more.

Built-in AI capabilities

AI fields and AI-assisted Deluge tasks empower businesses to run processes with a high degree of efficiency. Now tasks like analyzing sentiment, predicting outcomes/trends, recognizing language, and more, can be handled with ease.

Multistage application lifecycle management

Applications can be built in the development environment, tested in the stage environment, and made accessible to end users in production mode. Learn more.

Payment gateway integration*

Use the payment gateway of your choice to accept business payments. Learn more.

Premium integration flow apps

Build workflows to connect different apps using a variety of premium integration flow apps. Learn more.
Unlimited apps
100 Integration Flows
Unlimited BI & Analytics
10 users included (/additional user/month)
Everything in
PROFESSIONAL+
Download and publish rebranded mobile apps*

Distribute rebranded mobile apps within your organization, or publish them on the Google Play Store and App Store.

Private app store

Publish apps built on the Creator platform to private stores using Zoho's MDM. Learn more.

Premium support

3-hour response time and fast resolution under our SLA is guaranteed. Valid upon a minimum purchase of 100 users.

Custom Domain for portal

You can host your support portal on your own domain, to be accessed from your business website instead of Zoho Creator's. Learn more.

Active Directory integration & user provisioning

Seamlessly onboard your users/customers into Zoho Creator with AD sync.

50+ business app connectors for BI & analytics

Import and analyze data from popular business apps such as Zoho CRM, Salesforce CRM, Quickbooks, Google Analytics, Facebook Ads, etc. Learn more.

Advanced data preparation

Prepare, cleanse, transform, and enrich your data for analytics using Zoho DataPrep. Learn more.

Zia Insights

Get automated and instant insights narrated by our smart AI assistant Zia, on any report or dashboard. Learn more.

Enhanced operating limits

Refer to our detailed comparison for limits on emails per day, file storage, webhooks, and more.

Dedicated infrastructure

A dedicated database cluster and an app server will be provided to optimize application performance and enhance the end-user experience. This feature is an add-on which has to be purchased separately.
Prices mentioned are inclusive of local taxes.
Local taxes (VAT, GST, etc.) will be charged in addition to the prices mentioned.
*These features are not available in certain data centers. Know more.
You can also start with a free plan. Sign up here.
Looking for more?
Portal Addon

o1

Portal Addon

Add-on will be billed annually for yearly subscriptions

Enterprise

o2

Enterprises

Starts at 200 users

 

24*7 Enterprise Support

 

Enterprise onboarding

 

Flexible integration limits

 

Increased No. of schedules

Premium support

o3

Premium support

Proactive,

personalized support

Get access to dedicated team of Zoho Creator experts, always available to address your needs.
Why Businesses find Success with Creator
10x

Faster Development

95%

Customers deploy within 30 days

65+

Fully - customizable business apps

430+

Prebuilt Integrations

100%

Rebranded apps with custom domains
13,000+ businesses trust Creator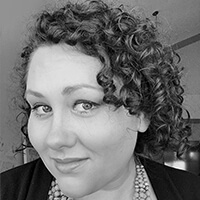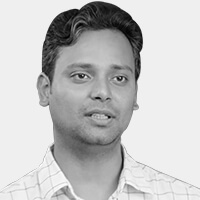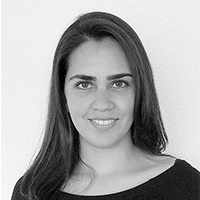 "Every business leader is looking for a solution that'll help them get ahead and solve critical pain points, and Zoho Creator has been the most transformative solution I've encountered in my 20 years of business. It has completely revolutionized the way we think about what we do and how we do it."
Shelby Spencer,
CTO, Briotix Health
"Our ground team handles hundreds of orders on a daily basis, and we have 360-degree visibility every single day... Zoho Creator, I would say, is a solution to everything."
Karteek Narumanchi,
Associate Director, BlackBuck
"If you want to be agile, have a non-complex solution, and go live quickly, without having integration and implementation difficulties, then Zoho Creator is the perfect solution"
Laila Kakar
Lead Data Scientist, MTN
Frequently Asked Questions
Is my data safe?

At Zoho, we are fervent about data security. We have developed a comprehensive set of practices, technologies, and policies to ensure your data is secure. Read more about our security policies.

How does the 15-day free trial work?

After you sign up for the trial, you can access all the premium features of Zoho Creator free for 15 days. After the 15-day fully-featured trial you will be moved to our Free Plan. You will still be able to use your apps and your data will not be lost.

When will you start charging me?

At the end of the Free Trial period, you can upgrade your account to a paid plan to continue using all the features. Once you upgrade, you will be charged based on your plan and we will send you an invoice.

How long can I use the free plan?

You can stay in the Free Plan as long as you wish with limited access to premium features. If you would like to access the premium features, you can upgrade your account anytime.

What if I need to increase the limits of my plan?

You can upgrade to a plan that has higher limits. Or you can buy more users for your existing plan, which will increase the limits.

What types of payment do you accept?

We accept payment via Visa, MasterCard, American Express and PayPal. We also accept payment via bank transfer or check transfer for yearly subscriptions. For more details, please contact hello@zohocreator.com.

What's the difference between a user and developer profile in Zoho Creator? Is there a difference in the cost of developer license and user license?

In Zoho Creator, a user is an individual who has access to a Zoho Creator workspace. This can be anyone within an organization. They can access and add data on the application.

We don't offer separate licence for developers of the app. In simple terms, it doesn't matter if you are the application owner or an app user, as both are considered named users who need to subscribe to the platform. For example, if you are the owner/admin of the app (person who built the app) and you need to share the app with three users of your organization, then you need to buy four user licences.

How does Zoho Creator differentiate between a regular user and a customer portal user?

An end user is an individual who has access to a Zoho Creator workspace. This can be anyone within an organization. They can access and add data on the application. The application owner can add users and control their permissions within the application.

A customer portal user can be anyone outside the organization who signs up using the portal, rather than signing up with a regular user license. This mostly includes customers, vendors, and business partners who you'll interact with on a regular basis. These users can log in to your dedicated portal, access applications shared with them, submit data, and view and edit their records.

How are admin and users different?

The application owner, also known as the admin of the app, is the person who developed the application. They can add more users and control their permissions within the application. The difference comes down to profile permissions, namely: Admin and End User. The background infrastructure we provide is the same for both profiles.

How many users can I add?

Zoho Creator offers per-user pricing, so you can add however many users that you want by purchasing licenses. This can be determined by estimating how many unique people in your organization will be accessing the applications you build on Zoho Creator.

We currently offer 2 plans to choose from, Professional and Ultimate. Professional plan starts with a flexible user count and 5 applications. Ultimate plan has unlimited applications and includes 10 user licenses.

In both plans, you can add a user with their role as User or Developer based on the level of application building and modify the rights you want to give them. In the scenario where you decide to purchase licenses for 10 users, one would be the application owner, and the other 9 will be employees within the organization with access to the app. To add more users, you can purchase additional licenses.

I already use Flow and Analytics separately. Is it possible to merge them to Creator?

Yes, it is possible to merge your existing Flow and Analytics into Creator, which brings all your data, flows, and apps together, intact. The features and limits will follow as per the Creator pricing.
Any Questions?
Our sales team will be happy to answer any questions you might have about the plans and pricing.
Thanks for contacting us! We'll be in touch with you shortly.
×
Thanks for contacting us! We'll be in touch with you shortly.