Understand record templates
The Record Templates setting lets you create customized templates for each record, based on the selected form. So each record in a form can be presented as a template in itself. Templates can be constructed using various customization options like Heading, Paragraph, Image, Sections, and Table, along with various fields constituting the record. Properties like dimensions, layout, and color options enhance the visual appeal of the templates. These customization options are intuitive to use and feature simple drag-and-drop controls. Record templates can be sent as an attachment with email notifications.Templates can be built for a variety of uses, few examples of which are:
Estimates - A template displaying an estimate of cost of production for various products. The products can be differentiated using Sections. Process description can be included using Paragraph. Previous year graphs can be inserted using Images. Tables can be used to list cost variations of different vendors.
Brochures - Colorful brochures can be created using various color options. Logos, if any, can be inserted using images. Brochures mostly contain pictures, which can be accomplished using Images.
Certificates - Certificates mostly contain text of different font and sizes, which can be accomplished using various customization options in Paragraph. Date field, name field, and other form fields can be dragged and dropped on the template editor. A background image of the institution granting the certificate can also be inserted.
Newsletters - Different topics in the newsletter can be separated using sections. The heading can be used to write headlines for different topics. Different background colors can be applied to different topics. 
Campaign emails - Various marketing campaign emails can be constructed using "Record Templates", and can be sent as in-line content or as an attachment with an email.
Visiting cards - You can create visiting card templates using Name field, Phone Number field and various other form fields and print the same for distribution.
As an example, you can see an invoice template created using a single invoice record in the below image: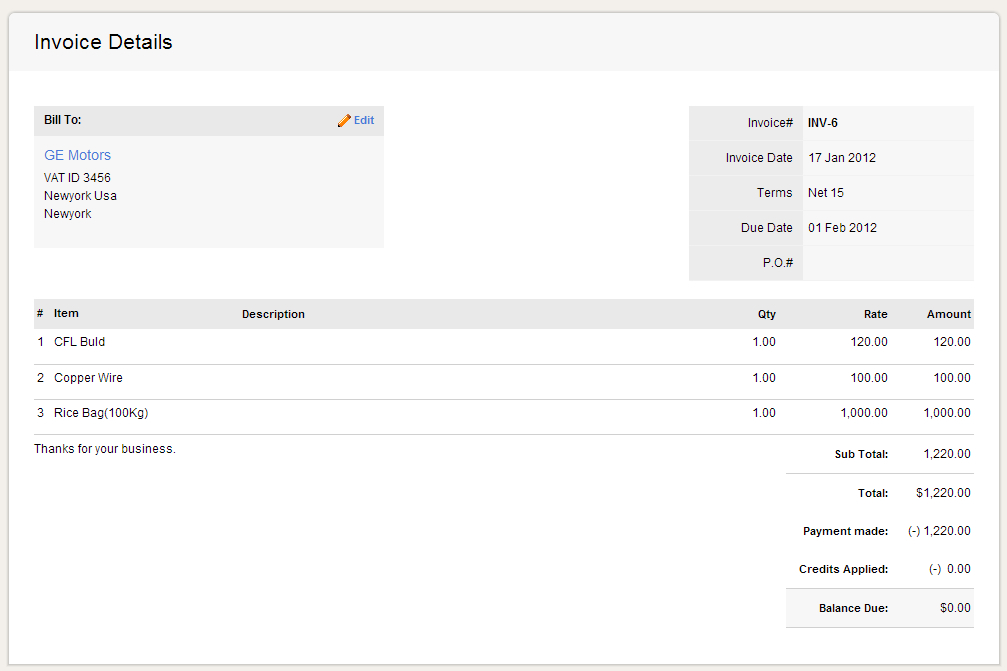 Related Topics