How to chat with a Contact?
You can start a chat directly from the left sidebar or through search. 
Left sidebar: Click on a user name under Contacts in left sidebar. 
Search: Type the username in search box, select the user from suggestions and hit Enter. 
The chat window with that user will open on screen where you can text, make calls and collaborate. 
#1. Opening chat from side bar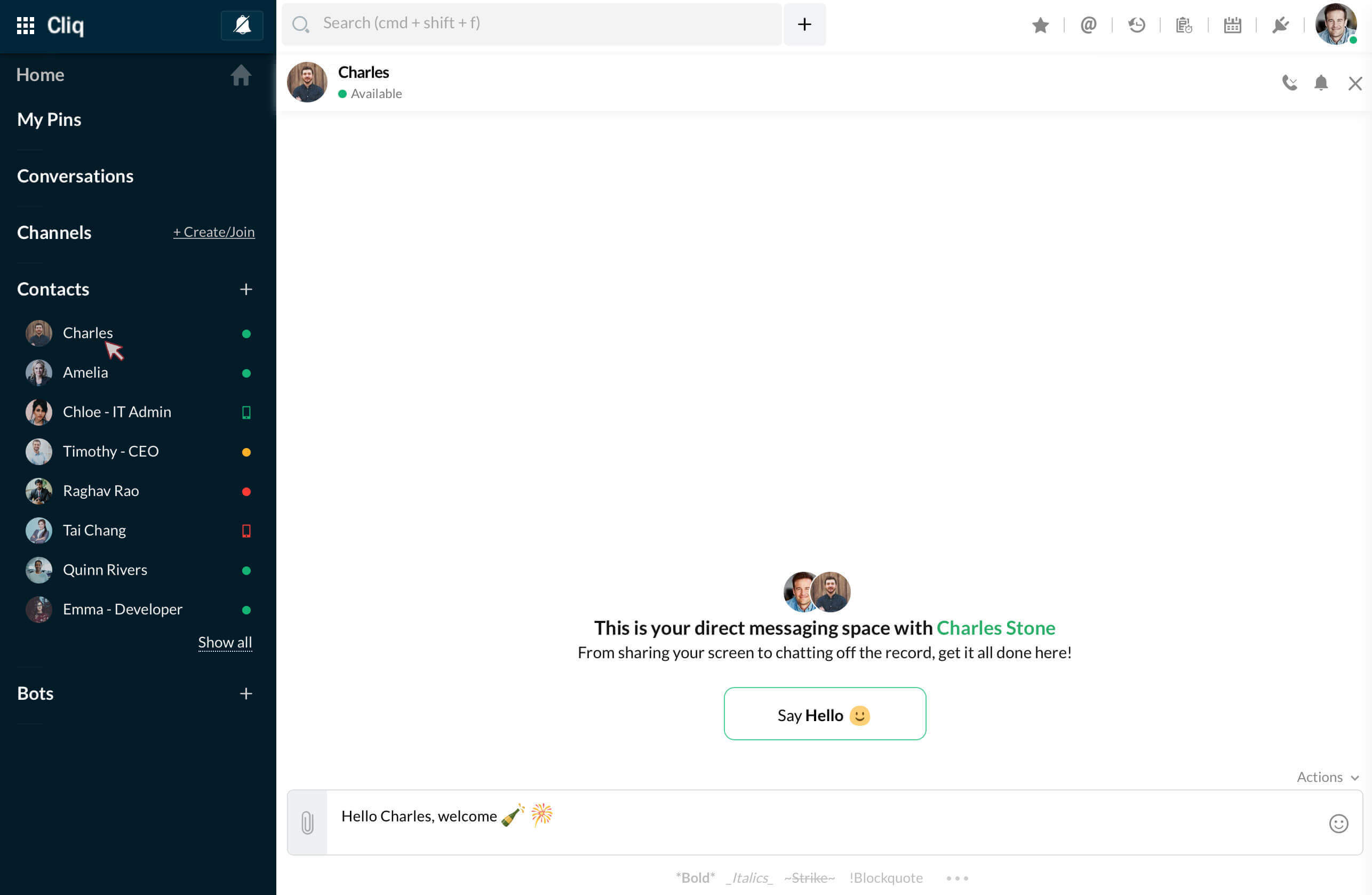 #2. Opening chat from search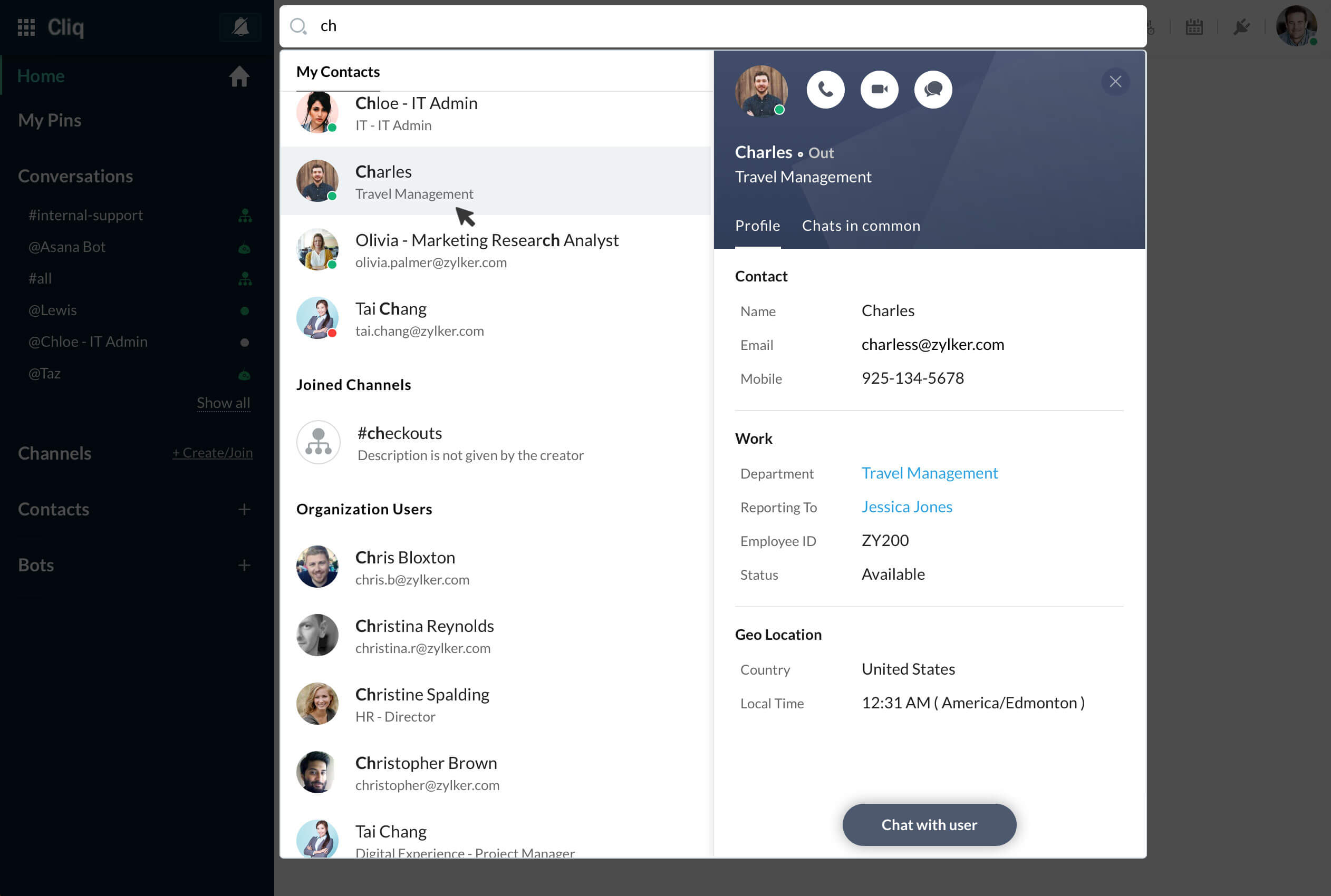 Hint:
Access Search using the shortcut cmd+shift+f (Mac) and ctrl+shift+f (Windows)
The contacts in sidebar also display the status in the form of circles and phone icons in different colors.
AvailableGreen colour indicates that the contact is online and the messages you send will be notified to the contact.
BusyRed colour indicates that the contact is busy and so the contact will not receive any notifications, but the messages will be delivered. 
IdleOrange colour indicates that the contact is idle, i.e. if the contact does not use the Cliq window for 15 mins or more. The contact will receive all messages and notifications.
OfflineGrey colour indicates that the contact is offline or in invisible mode.

Related articles to help you
Do you want to know when your web status will change to mobile, or perhaps what will happen if you set your status to Invisible? Then check out this page for more details – Different statuses in Cliq