Where can I see my pending contact invites?
The Invitations will appear in LHS above My Pins. You can either select Accept or Remind me later. 
If you select Remind me later, then the invites can be accessed anytime under User Panel. 
Click on your profile picture and select Pending Invites. The pending list will be displayed and you can Accept or Decline each user's contact invite.

Note:
Pending Invites menu will be displayed in User Panel only when you have contact invites pending. 
#1. Contact invite in left sidebar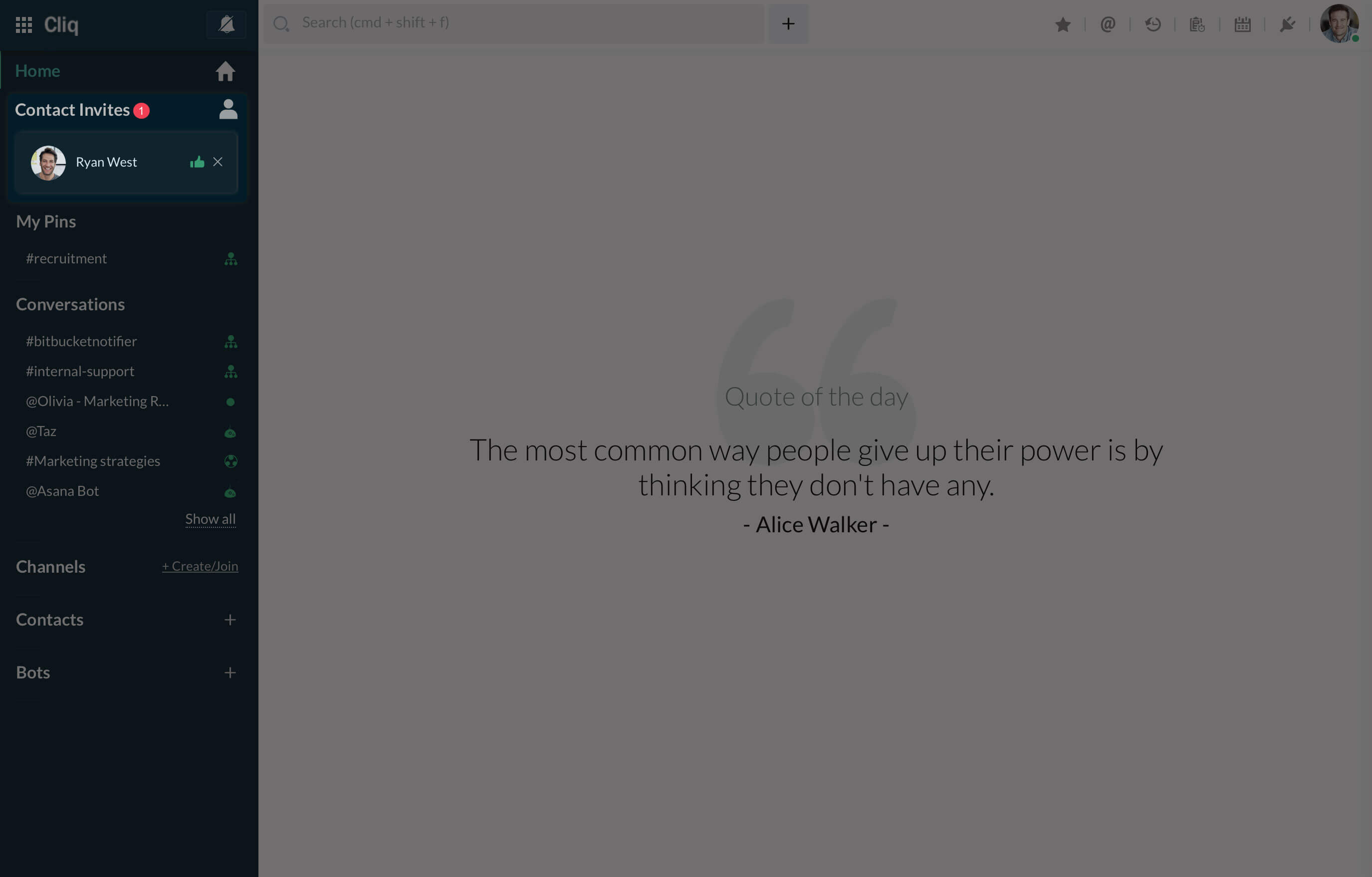 #2. Pending Invites menu in User Panel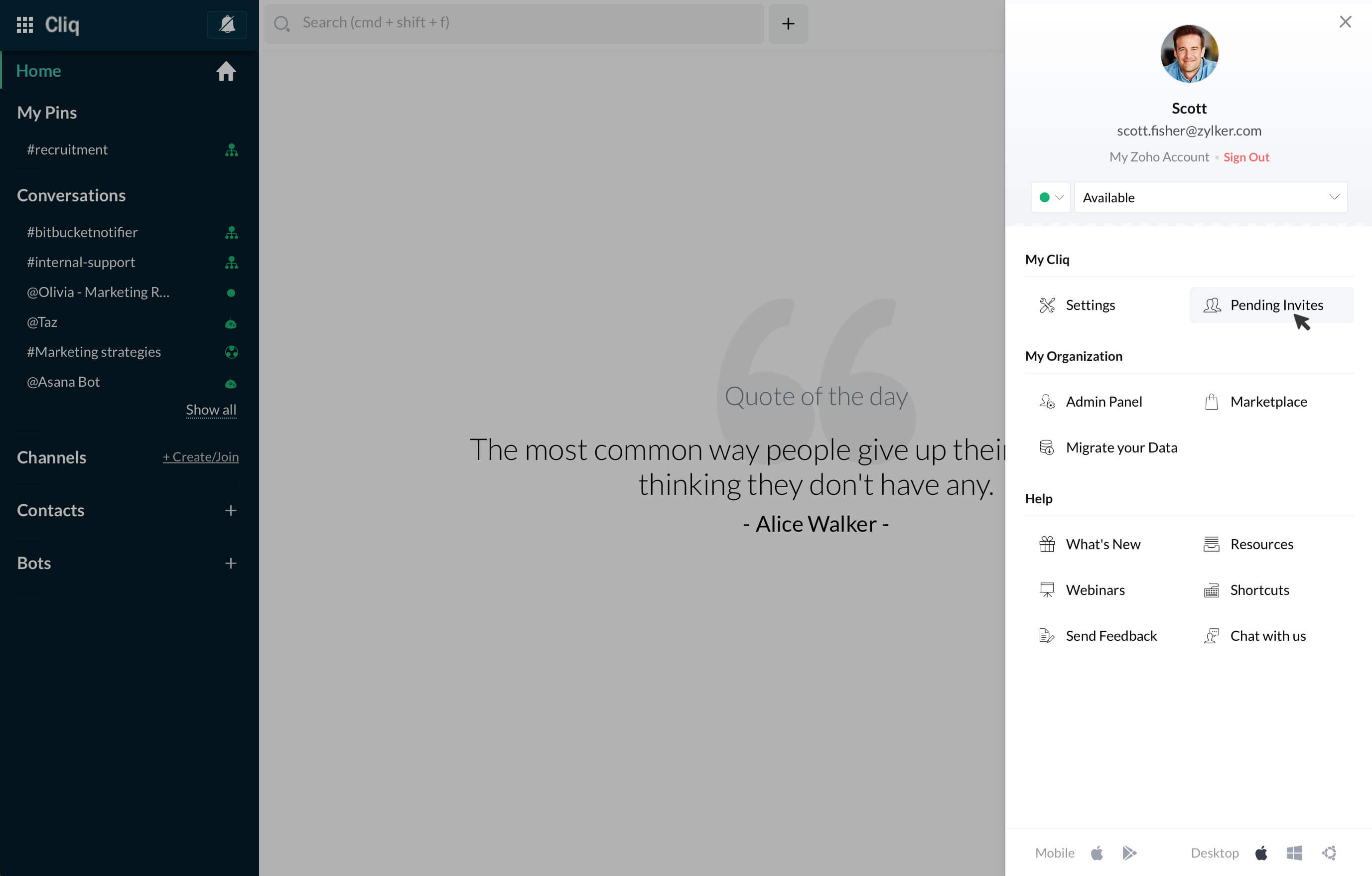 #3. User invites listed out