More about audio calls
When the call is connected, both users can converse with each other in the chat window and can also converse in other chats and channels. 
When new chat windows are opened, the existing caller's chat window will be moved behind and the audio call will become draggable on screen. 
If you try to close the chat window of the user you are in call with, then there will be a popup asking for permission to close stating that closing the chat will also end the call.
A prompt to disconnect the current user's call and accept the new incoming call will be dislpayed on screen, if you accept a new call while still on the current call. 
Under Settings icon of the call, you can choose your preference for sound input and output.
Tip: When on a Cliq call in mobile app, you can swap between calls if you receive a regular mobile call. 
#1. Audio call on screen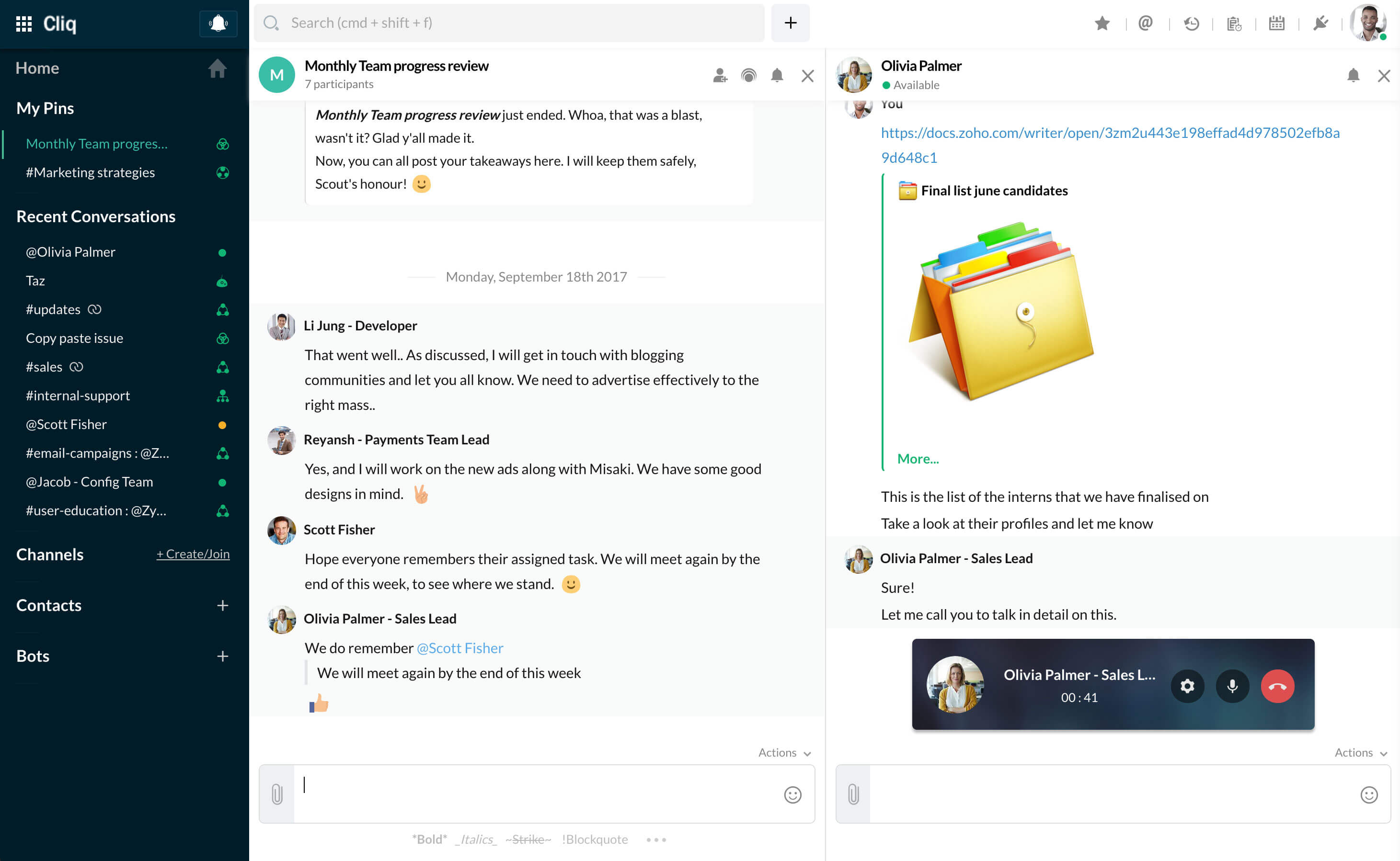 #2. Audio call draggable on screen