How do I edit a message that's been sent? 
To edit a message that you have sent, hover over the message, choose Edit Message from the message actions (3 dots icon) and proceed. All members in that chat will now see your edited message. 
Few more points to be noted:
The time frame to edit a message sent depends on the configuration set by your admin and can range from a minimum of 5 mins to a maximum of 60 days. 
You can choose to alert the chat participants of the edit done. This will post info message in the chat letting others know of your edit.
Clicking on (Edited) next to the message will display the edit history. 
When a user leaves a group chat, they will always be able to see the conversation of the group chat until the point of their exit under Chat History. Now, if a message that was posted when they were part of the conversation is edited after they left the group chat, they will still be able to see the edits done to that message under chat history.
 

Hint:
Make use of the shortcut Up Arrow key to edit your last sent message.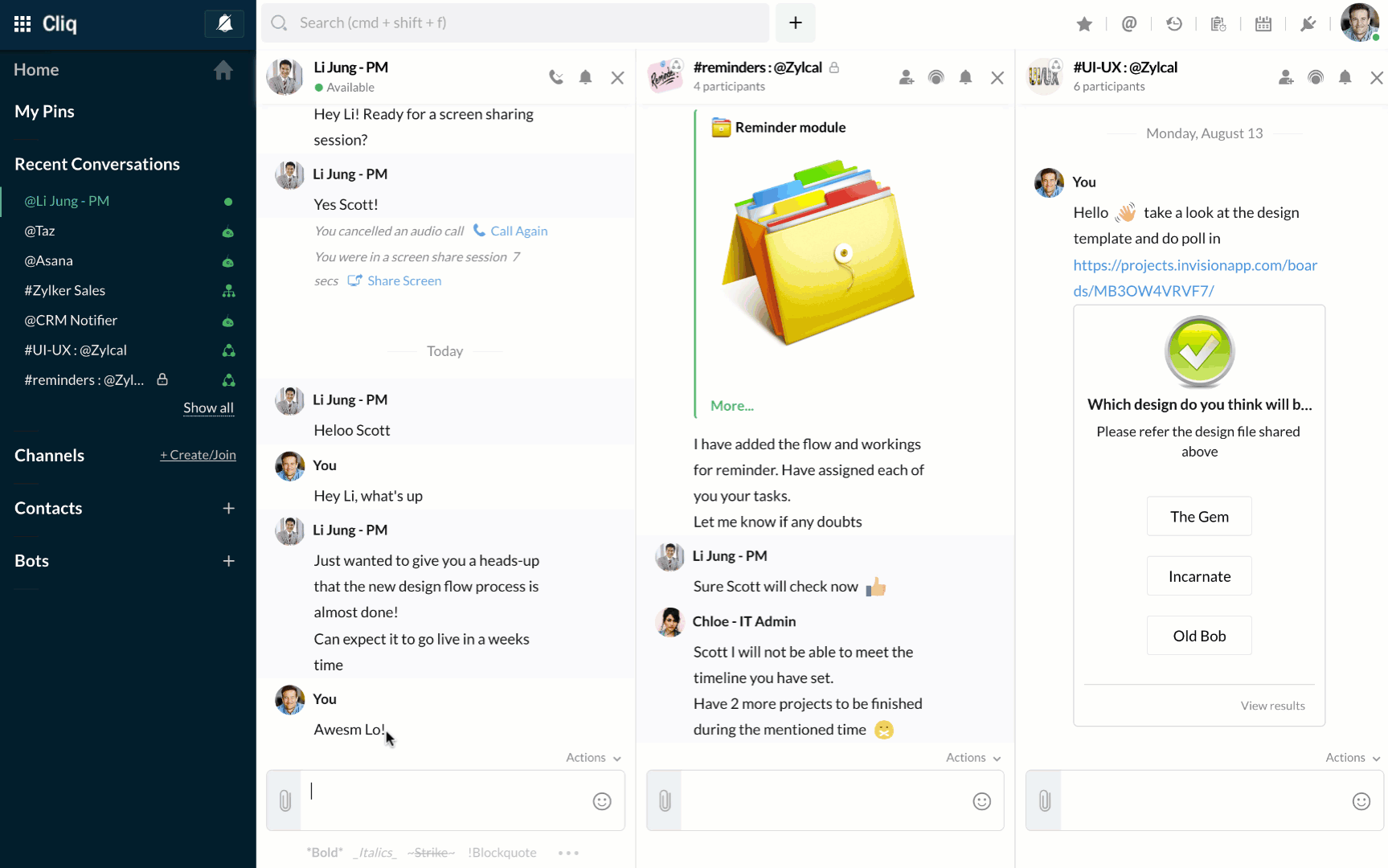 Admin Note:
To set the time limit in which your organization users can edit messages, go to Admin Panel by clicking on your profile picture. Then under Customization -> Module -> Conversations, set the time limit to edit messages and hit the Save button.