How do I create a channel?
To create a new channel, click on +Create/Join next to Channels in left side bar. In the dialogue that opens, click Create Channel.
Give a name for your channel
Select a level
If Organization or Team is selected, then set its visibility
Open to all - The channel will be visible to everyone for joining
Invite only - The channel will be closed and participants should be added to the channel, i.e. not visible for joining
Enter the names of users in Add Participants and select the user from the suggestions displayed
Maximum of

100 users

can be selected under this field, more users can be added later on
Give a description and click Create Channel button
Tip: You can also create a channel easily from the Quick Plus '+' icon next to Search in top bar.
#1. Click on +Create/Join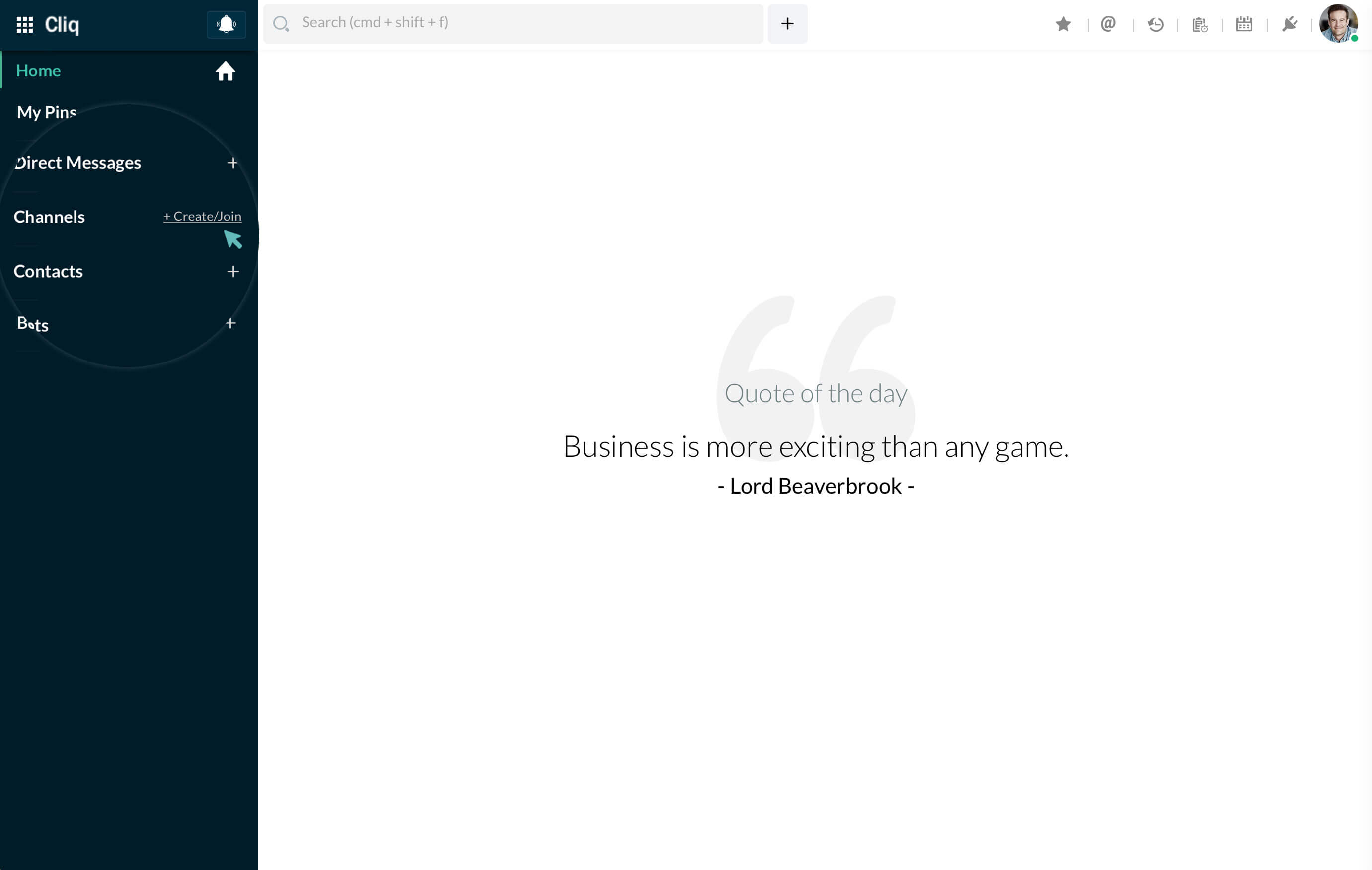 #2. Click Create Channel and fill in the details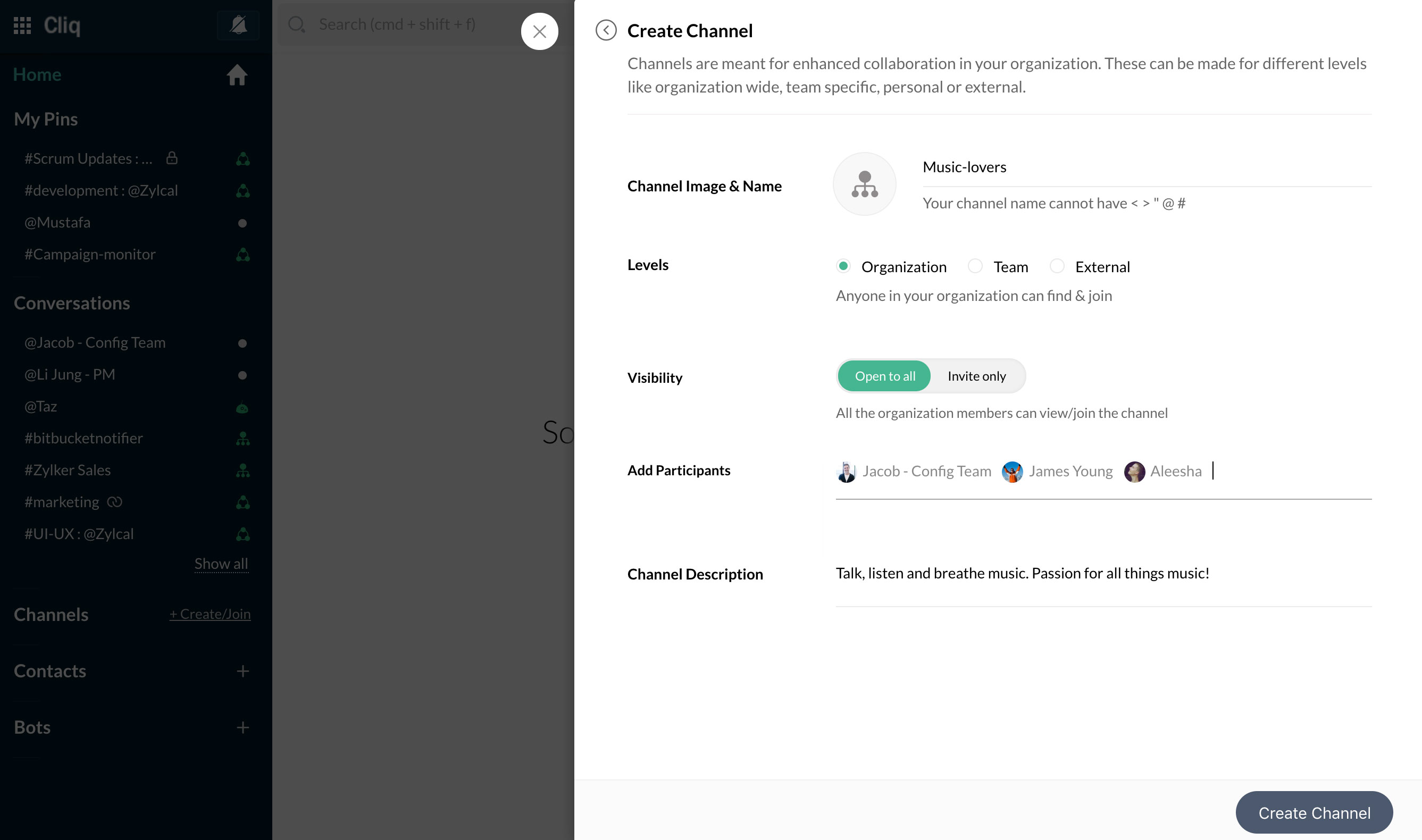 #3. Create channel from Quick Plus '+'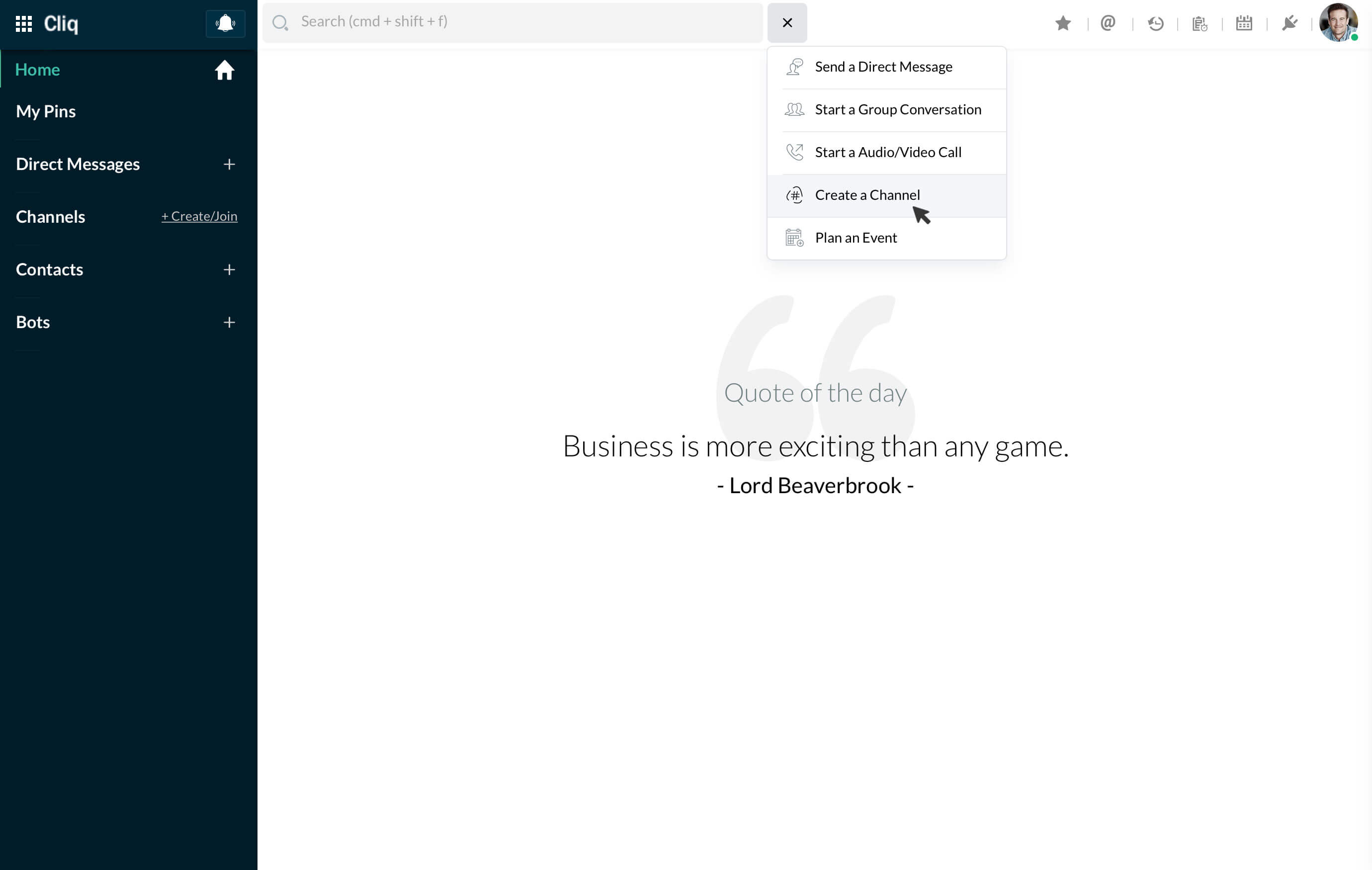 Notes:
To create a team channel, one must be part of Teams in the organization. These Teams must be created by the org admin in admin panel. For more details, refer here. 
If your organization admin has enabled 'approval for organization channels' in policies, then the organization channels you create will have to be approved by the admin.