How do I join in channels within and outside my organization?
You can join in existing organization and team channels (your organization) and also in external channels (other organization)
To look for available channels click '+Create/join' next to channels in left sidebar. 
In the dialog that opens all the available channels will be listed under 'Channels you can join'.
You can scroll through or use Search to look for a channel and then click Join.  In case of external channels, Taz will notify you with the channel name. Enter that name in the search bar to look up and join the channel.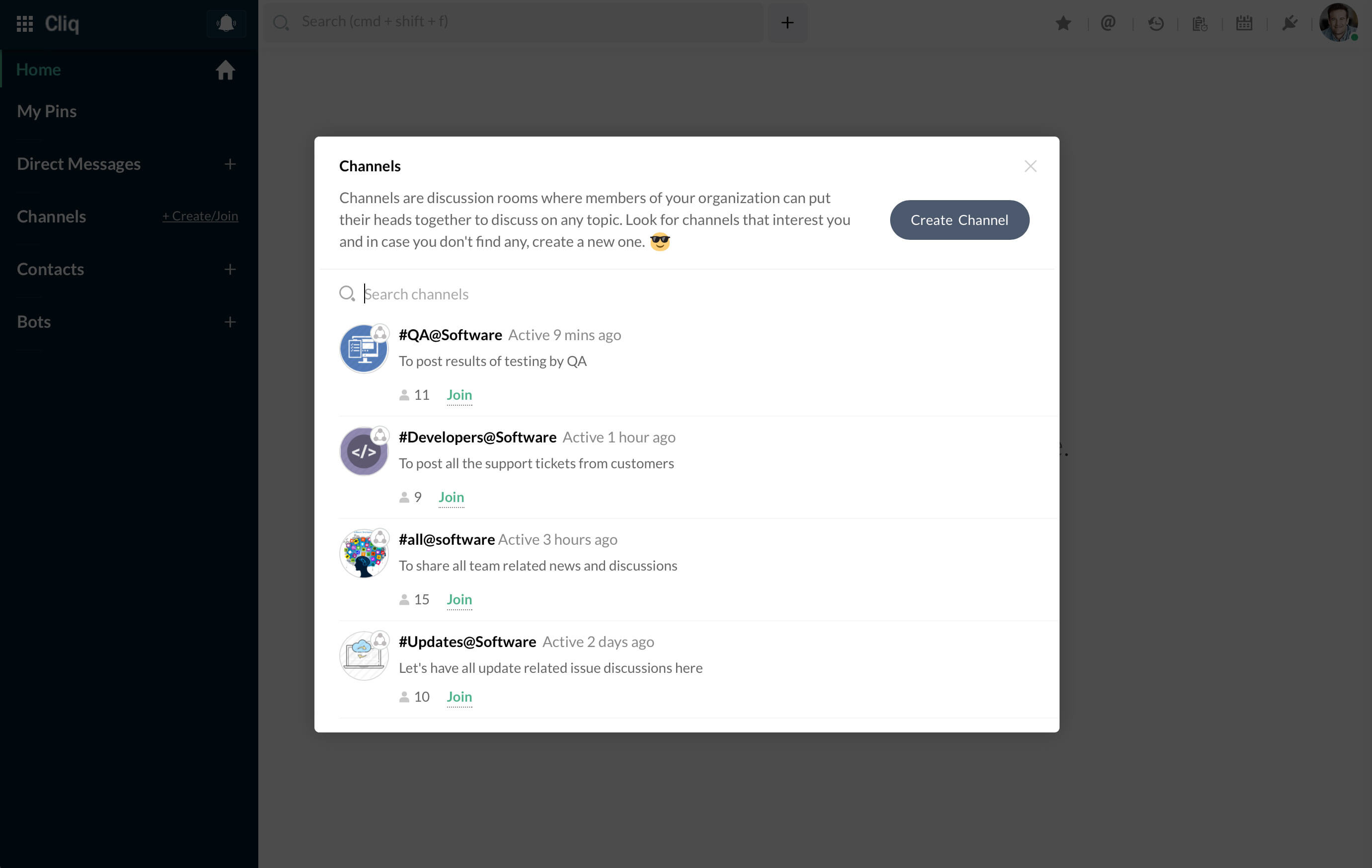 Alternatively if you are already part of any Team, Organization or External channels, then you can make use of Actions icon in left sidebar. Click on actions icon (3 dots) in left sidebar straight to the channel level heading and select Join option. All the channels that you can join under that respective level will be displayed for you to choose from. i.e. if you click on Join in actions of your team heading then all the channels under your team in which you can join will be listed.