How to add participants in a channel?
Participants can be added via 2 ways in a channel. However do note that you will be able to add participants only if you have permission to add. For more details on permissions, refer the link at bottom of page. 
Method 1: Add participant icon
Click on the 'Add participant' icon in the top right corner of channel header.
A plus will appear in the textbox and users will be suggested.
Type and select the user you want to add. Then hit Enter to add the user to the channel. 
Tip: You can directly type '+' in the textbox to get user suggestions!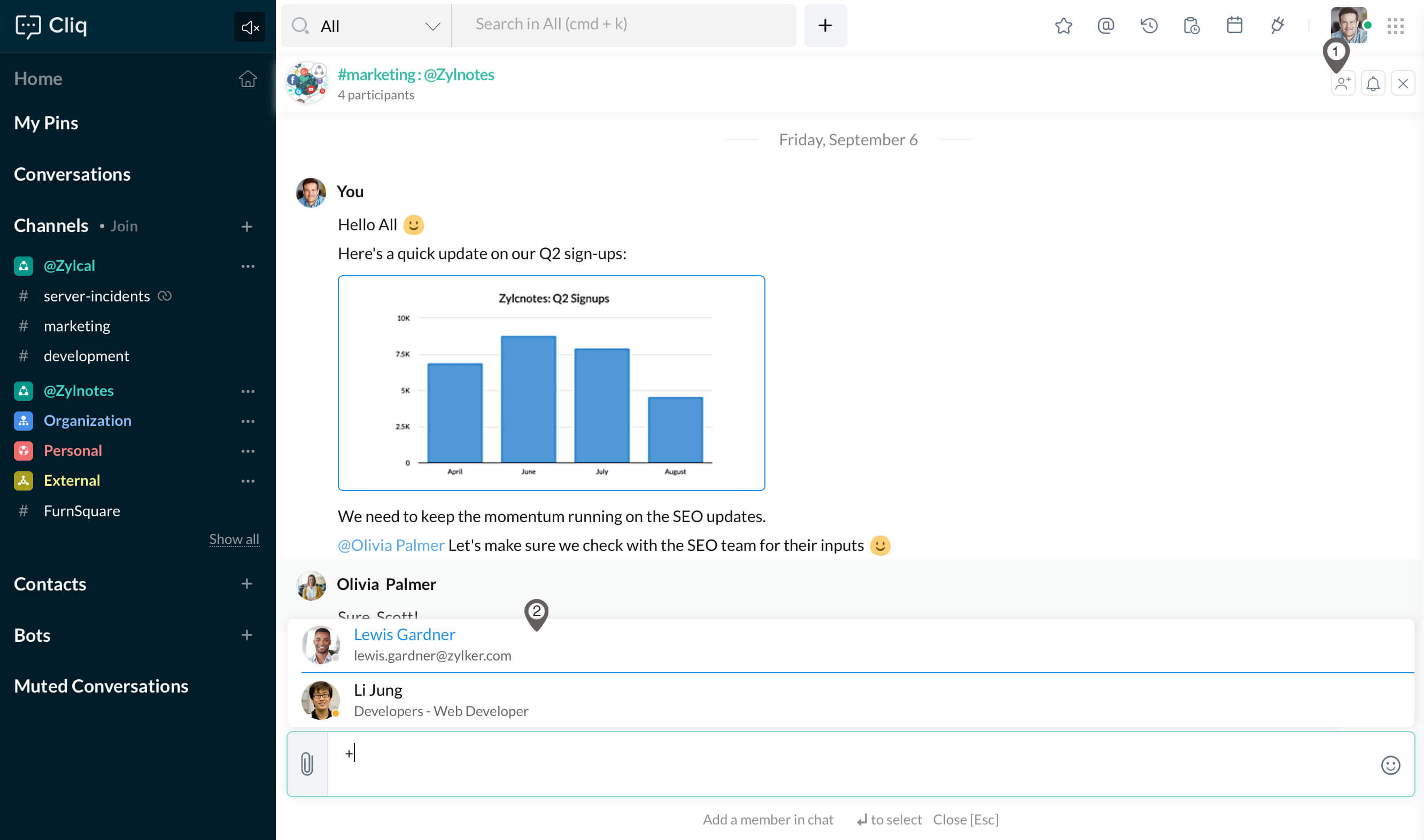 Method 2: Participants view
Click on the participant count that's just below the channel name in header.
In the popup, click on Add participants and search and select the required users. 
After selecting, hit the Add button.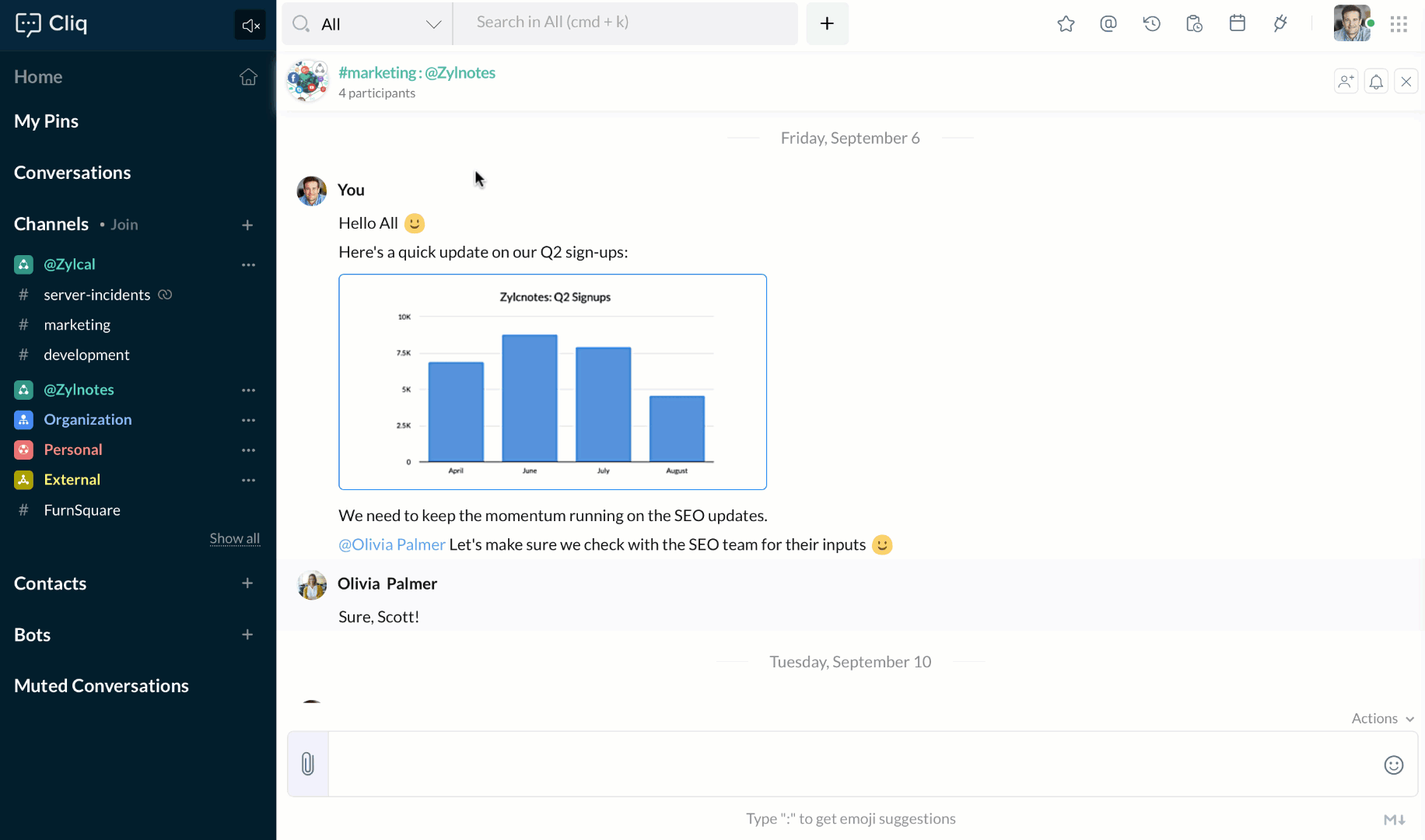 Related pages
Each channel has permissions that can be set to allow/restrict users to perform certain actions. These permissions are based on user roles, learn about them in detail here - Permissions in Cliq channels