How to add participants in a channel?
To add participants in a channel, go to Participants view by clicking on participant count below channel name in the chat header. In here click Add participants, enter the user name and click Add.
Note: You will be able to add users in channels only if you have permission to do so.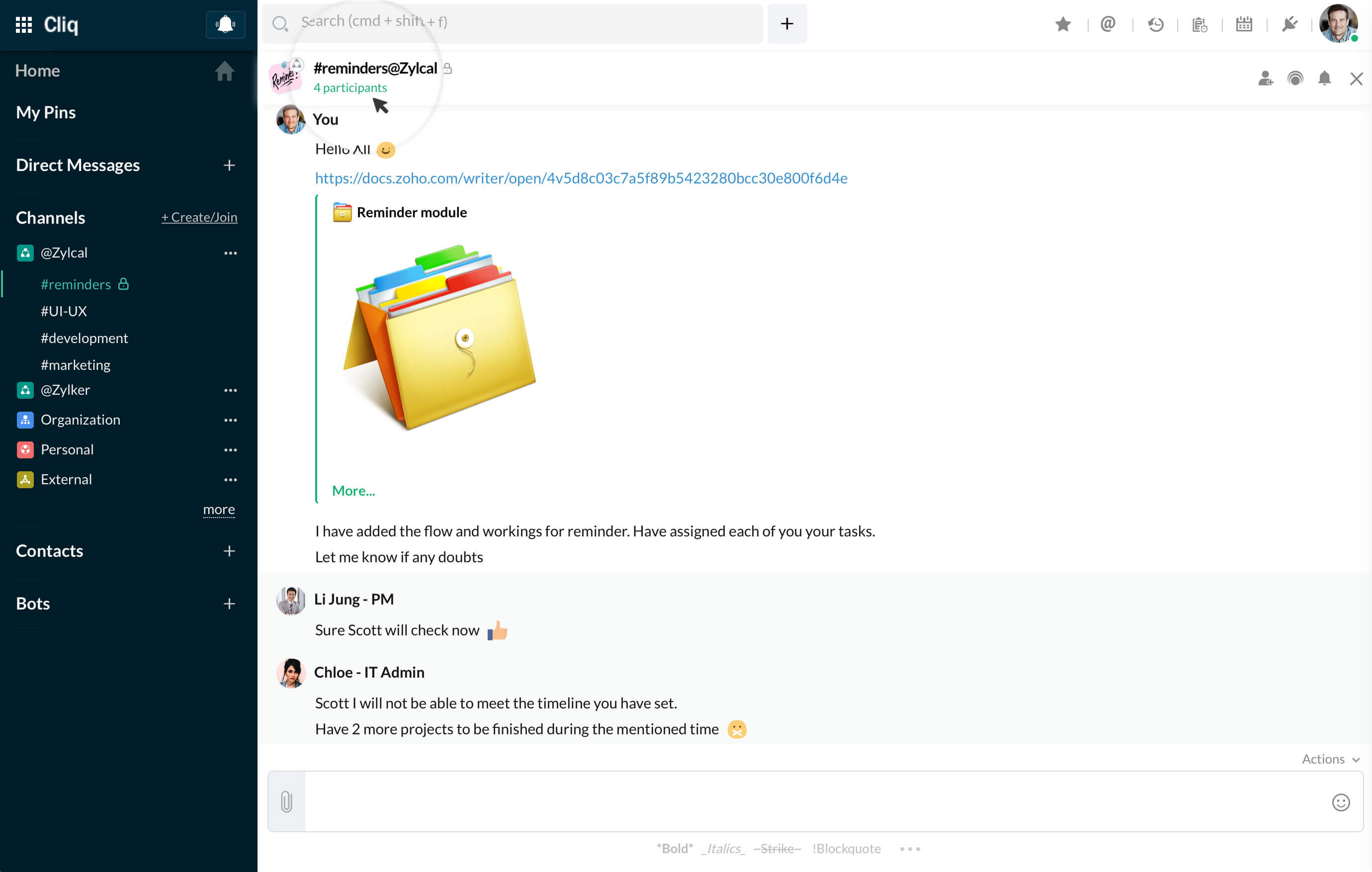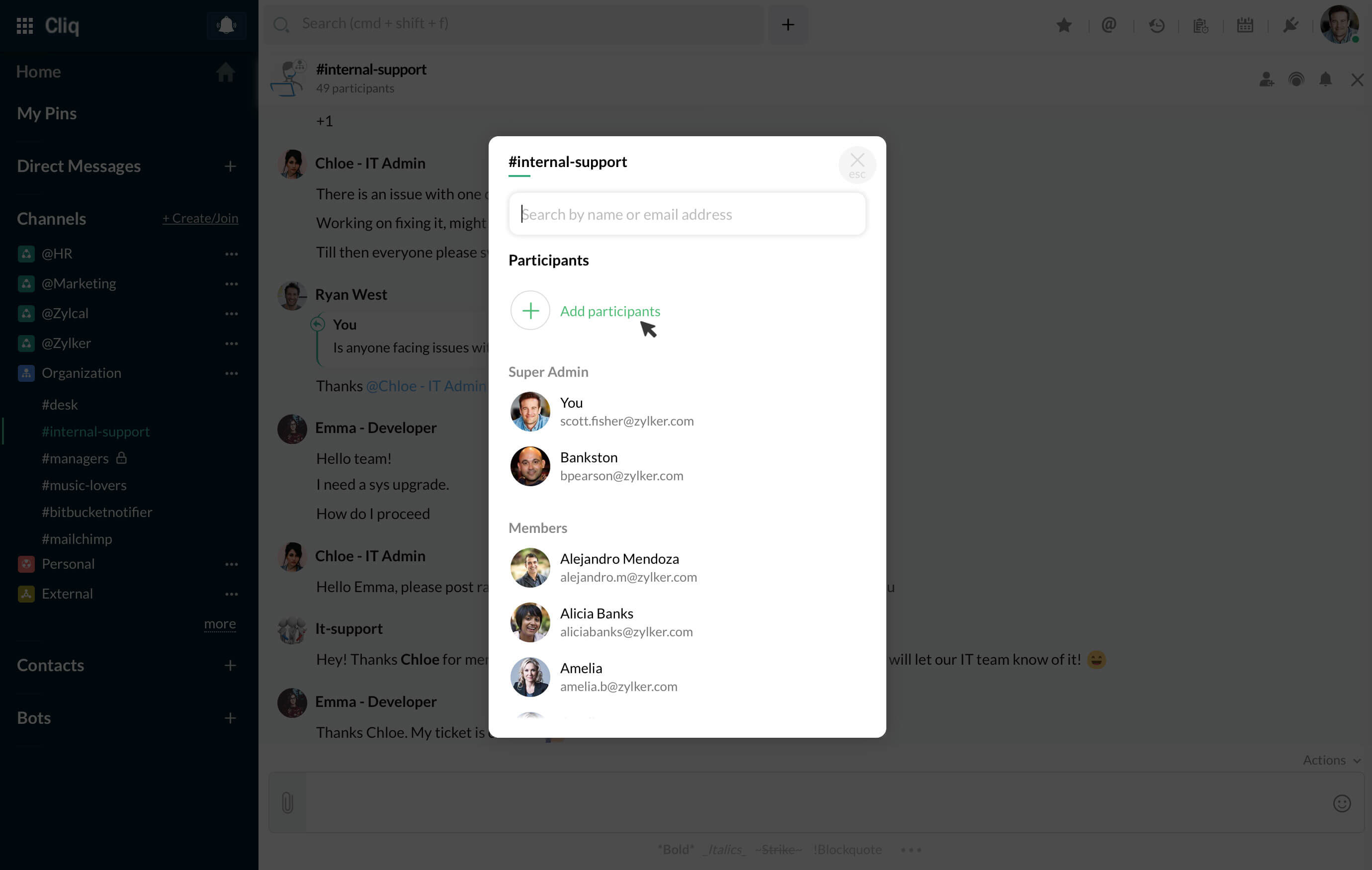 Alternatively, you can also click on 'Add participants' icon in the top right corner of chat header.
Tip: Type + in the textbox to add participants quickly.