What are channel permissions and how do I view them?
Channel actions can be controlled by set of parameters called Permissions. These channel permissions are unique to each channel i.e. the permissions are independent for each channels.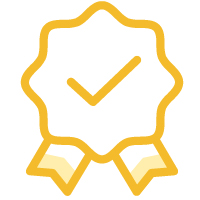 Subscription
​Channel Permissions are available in Unlimited plan of Cliq and in Zoho One.
The permissions available in channels are as follows: 
Edit Channel Info: To edit channel name, logo and description
Add participant: To add participants in the channel
Remove participant: To remove participants from the channel
Clear all messages: To clear entire conversation history of the channel
Archive channel: To archive the channel
Delete channel: To delete the channel
Send message: To send messages in channel
Mention users: To use @mentions for users, @mentions for teams (org groups) and #tags for channel
Leave channel: To leave the channel when needed
Host PrimeTime: To start a primetime session in the channel
Delete Message: To delete messages in the channel
Edit Message: To edit messages in the channel
Start Huddle: To start video conference in the channel
Pin Messages: To pin messages in the channel
@participants, @available mentions: To mention all users through @participants (all participants of the channel) and @available (only participants whose status is available)
Channel permissions can be viewed by all channel users in channel info. Click on Actions at bottom right corner and select Channel info. In the info that opens, select Permissions tab to view the current channel permissions.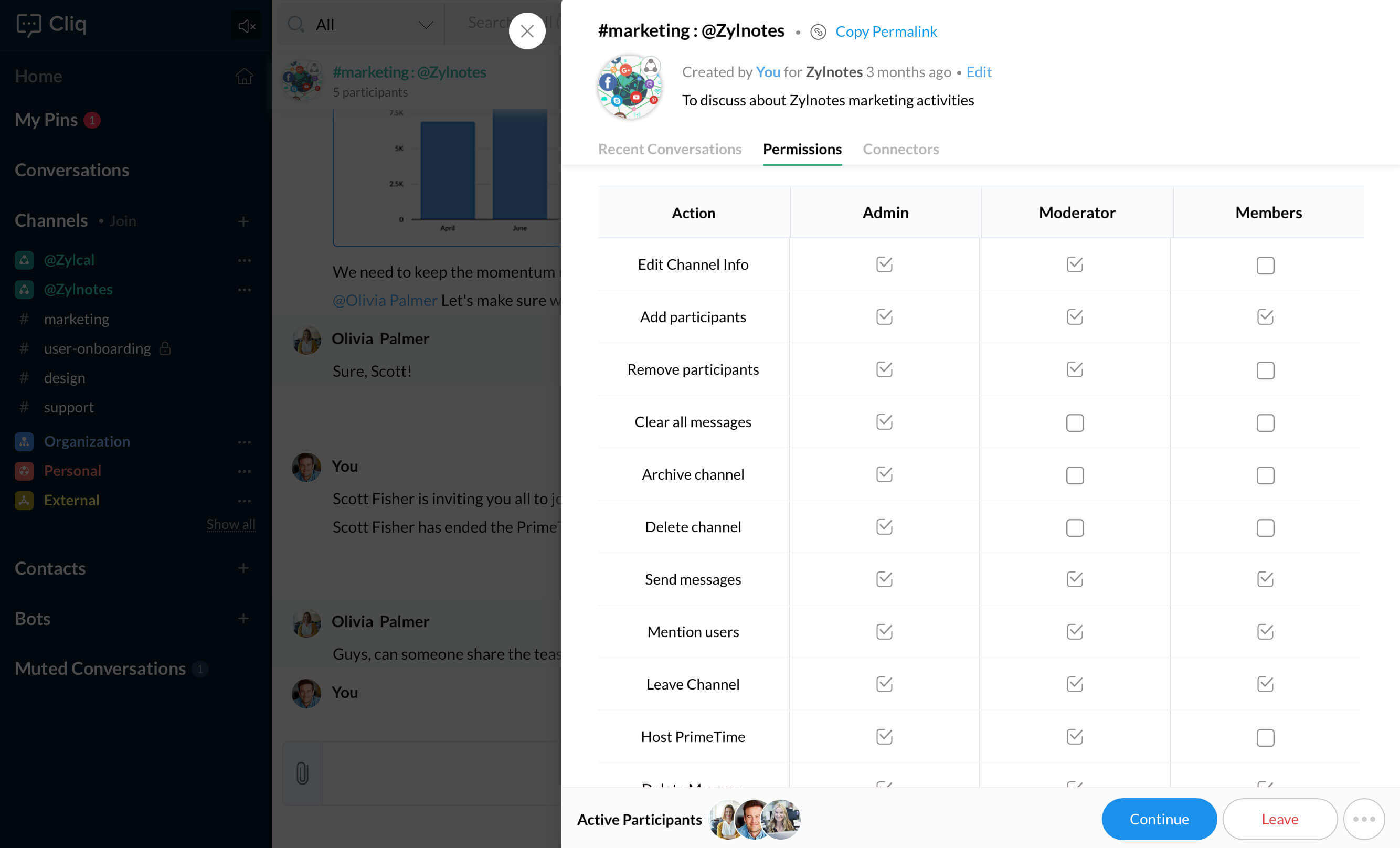 Tip: An announcement only channel can be created by simply disabling the 'Send message' permission for all members, such that only admins have permission to post messages! The below image is an example of an announcement channel. The textbox will convey to users that it's an announcement channel.