Why should small businesses invest in email marketing
Get Started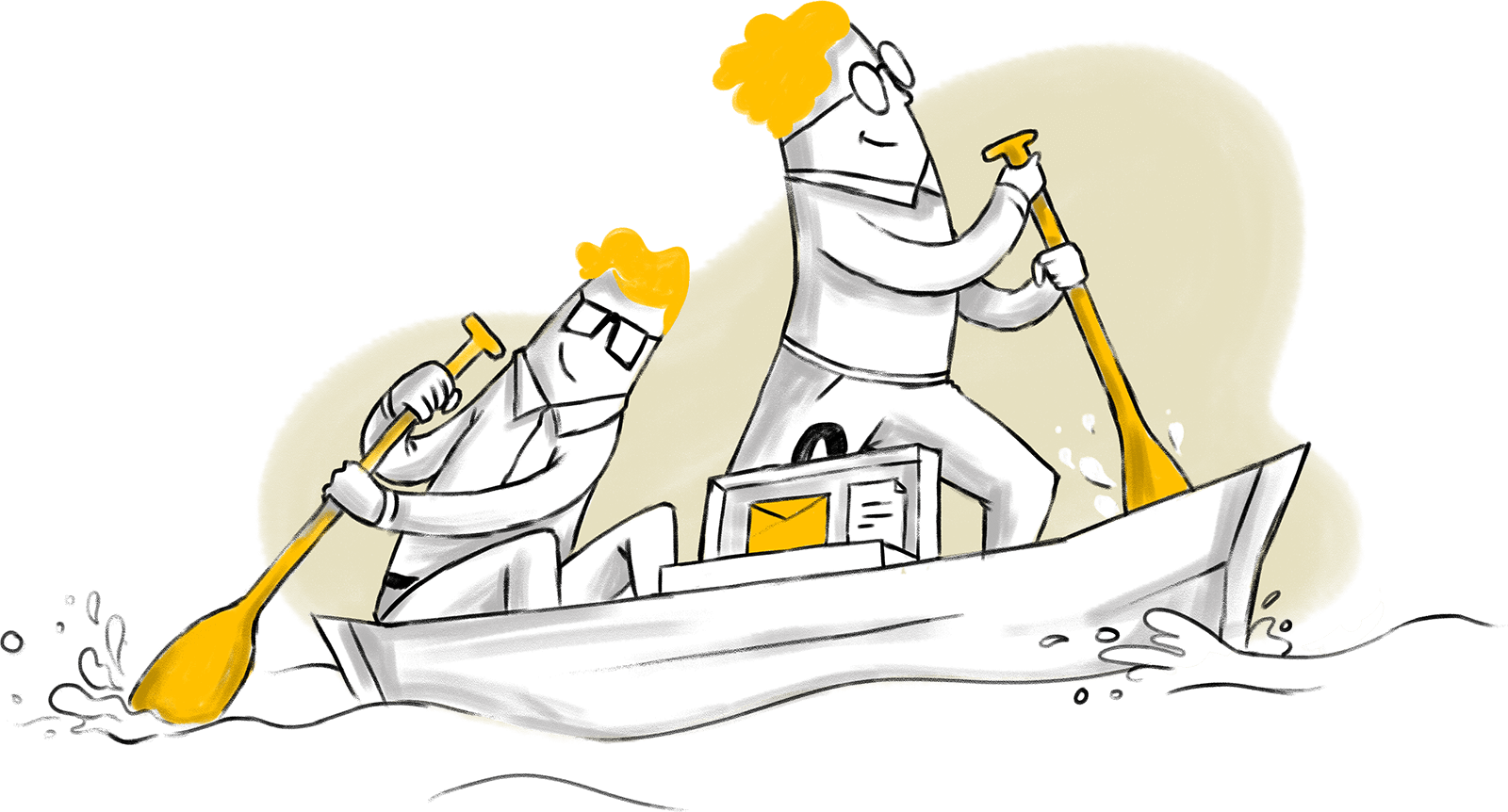 Email marketing for small businesses
Be it improving customer retention through consistent engagement or driving sales with customer loyalty programmes, email marketing can help any small business.
Because it gives the best returns
What is the most important measurement to gauge the effectiveness of any marketing strategy? It's the overall return on investment (ROI). Now, as a small business, you have limited resources for marketing and it has to be effectively used. Email marketing can be the best option here as it yields $44 back for every $1 you spend. Saves you time
Be it the latest product launch or the upcoming sale, informing people about them is easy through newsletters. Due to the immediacy of emails, you can see results within minutes after the campaign is sent. Moreover, you can send regular follow-ups by scheduling them before the event, thus saving a lot of time. Helps building customer relationships
As an owner of a small business, you ought to maintain a strong personal relationship with your customers to convert leads into customers and customers into loyal customers.  Any healthy relationship has certain characteristics, such as clear communication. Apart from regularly keeping them updates about your brand and product, you need to show your clients that you value them. You need to listen to their feedback - good or bad and offer rewards or discounts.
How can Zoho Campaigns help?
Sign-up forms
Dynamic Content
Templates
Personalization
A/B Testing
Integrations
Sign-up forms

Using Sign-up forms will help you gain subscribers to your mailing lists. These forms can be on your blog, website, and social media profiles. If visitors are interested in what you have to offer, they can choose to receive regular emails from you. 

Dynamic Content 

Using the Dynamic Content feature, you can ensure that your subscribers recieve relevant content, based on set criteria. You can also send personalized emails to your subscribers and the best part is that you only have to draft one email to send different content to your subscribers.

Templates 

With our ready-to-use templates, you can compose promotional material in a snap. You might not have the time or resources to design email campaigns for every occasion. Our ready-to-use templates, you can compose promotional material in a snap. Zoho Campaigns also has the option to customize your email campaign by dragging, dropping, and rearranging images, content blocks, and social media icons.

Personalization

If you want to turn your business into a brand, you need to constantly engage with your audience. Drip marketing lets you send the right messages at the right time. This is done by scheduling a series of emails with personalized content. Based on your readers' responses, you can qualify leads and pass them on to the sales team.

A/B Testing

With Zoho Campigns you can create variations of the same email. You can either change the subject or body of your emails to identify the one with the highest engagement or conversion rate.

Intergrations

You may also require other services including a CRM software for your business. Zoho Campaigns allows you to work with other products such as Zoho CRM, Zoho Meeting, Zoho Survey and many more. Basically, you can find everything in one place. 
You can start with the free plan which allows up to
2000
Subscribers in your mailling list
&
Wondering what's next?
Get a head start in email marketing as a small business owner by exploring our free repository.
Visit Now