Zoho Campaigns Webinars
Learn how email marketing can help you reach and engage with your customers, with Zoho Campaigns webinars.
Why does your small business need email marketing?
Regardless of the industry and size of the business, email marketing is one of the easiest and cost-effective ways for small businesses to foster better customer relationships thereby building brand loyalty. Want to discover how email marketing can help your small business prosper? Watch this video on small business email marketing and get your brand started with email marketing.
Here's what we will discuss: How to build the perfect email marketing strategy for your small business | Factors to look at while creating your email campaign | How email marketing automation helps you save time and engage with your audience effectively | How to improve your engagement rate using behavioral-targeting
Q&A
We couldn't attend to all the questions during our webinar. However, we have answered them in detail here.
Q1: My email open rate is very low. Please suggest what type of subject lines will get my emails a good open rate.
A1: Great subject lines increase your email open rate and hence make a big difference in the success of your email marketing. We researched the subject line mechanism in depth and here are a few tips that you can keep in mind while working on your email subject lines.
Avoid using words like "Prize, Deal, Special Offer, Friday!, Not Spam, No cost, Low cost, No Interest, Limited Offer, Greetings" etc in your subject line
Try using words like "Giveaway, % off, Back in stock, Available, Freebie, ... Is Coming, You Forgot Something, On Sale Now, Today Only, Till Tomorrow, Upgrade, Weekly, Brand New, Celebrate" etc in your subject line
Emojis add more life to your subject line so try including two or three emojis while you write your subject line
Address your contacts with their names at times. Zoho Campaigns helps you personalize your subject line by including your contacts' first name, last name, company name, etc, with the help of merge tags. Learn more about subject line personalization here
Keep it short. Most of your emails are opened on mobile devices. So make sure your subject line is neither too short nor too long. Best practices suggest that an ideal length to your subject line would be 15-25 characters
Do not use more than three to five words in your subject line
Write your subject line in the title case to grab the readers' attention. Here is an example: "Your Monthly Newsletter Is Here"
Always test out different versions of your subject line with A/B testing. Send out the best version to your audience. Learn more about how A/B testing can help you test your subject line here​
Q2: Why do my emails end up landing in the spam folder?
A2: There are numerous reasons as to why your emails land in the spam folder. Looking into a few important things will keep your emails from being marked as spam.
Do not purchase your mailing list. Growing your mailing list is important to spread knowledge about your brands to your audience but at the same time, purchasing lists will increase the chances of you being marked as a spammer. Most of the time, recipients from a purchased list are going to find your content irrelevant and the immediate action they do will be unsubscribing from your list or marking your email as spam. So always grow your lists organically
Use signup forms to get your audience details to your mailing lists. This way you get your contacts to give their consent to receive emails from you
Authenticate your domain with your ESP. This will reduce your chances of facing shortcomings like bounces, unsubscribes, and spam. Here are a few methods by which you can authenticate your domain with Zoho Campaigns
i) SPF - The Sender Policy Framework
ii) DKIM - DomainKeys Identified Mail
iii) DMARC - Domain-based Message Authentication, Reporting & Conformance
Clean your mailing lists to clear out the inactive contacts. Do this periodically so you lists will contain only active and known contacts
Q3: How many emails can I send to my contacts in a single day?
A3: The number of emails you should send to your contacts and their frequency is always a trial-and-error method. You will have to keep decreasing and increasing your email count to arrive at the right frequency for your brand. However, we suggest that two emails per week with an interval of two to three days is a good practice to follow.
Q4: How do I increase my email response rate?
A4: Your email response rate basically means how your audience is engaged by your emails. This starts right from your subject line to the actions your recipients take while reading your email. Keep in mind the following tips while creating your email campaign.
Use a compelling subject line. Personalize it with emojis and merge tags
Use email templates that go well with the occasion you're writing the email for. Take a look at Zoho Campaigns' pre-designed templates that cater to almost all of your occasions from a newsletter to Thanksgiving, Black Friday, Christmas sale and so on
Use CTAs that redirect users to your valuable resources— Blogs, video tutorials, website, webinars. Also, engage them with contests, offers, polls and so on
Work on a simple design for your email campaign rather than adding too many colors and images in your email. The colors you use in your email should match the theme of the occasion you're sending the email campaign for. For instance, if your email campaign is targeted at a Christmas sale, try including red and white colors in your email. This will boost your email engagement rate.
Q5: I want to set up the same campaign for all the members of my sales team. I currently create a separate email campaign for each of my salespersons by including their names in the campaigns. This process is time-consuming. Please suggest a good way to simplify this provided each of my email campaigns should be personalized with my sales person's name.
A5: Firstly, you needn't create separate email campaigns for each member of your sales team. Merge tags from Zoho Campaigns help you personalize your email content with the respective sales person's name. Here's how you do it:
In your campaign editor, place the cursor where you want to include your sales person's name
Click on the 'Merge tags' option and select the 'CRM Merge Tags' option
Select the 'CRM Contact owner name' option. This will automatically replace the tag with your contacts' sales person in charge. Learn more about merge tags
Q6: What browsers does Zoho Campaigns work best on?
A6: Zoho Campaigns works well on almost all browsers. To list a few: Google Chrome, Firefox, Safari, Microsoft Edge, etc.
Q7: Can I send emails if I'm on the trial period of Zoho One?
A7: Yes, you can send emails during your trial period.
Q8: What are the first steps to follow when I set up email marketing automation for my small business?
A8: Automation simplifies all of your manual work. All you have to do is define your process and activate it. Automation will take care of the rest. Here are the ideal steps you can carry out while setting up automation for your email marketing.
Firstly, make sure you are clear with the purpose of automating your process, i.e., be clear with your strategy
If you want to automate every bit of your engagement based on how your contacts engage with your brand, then go for Email Workflows. Email Workflows from Zoho Campaigns help you define your engagement process step by step based on your needs. The pre-built workflow templates help you draw unique paths to your contacts based on your contacts' previous activities.
Speaker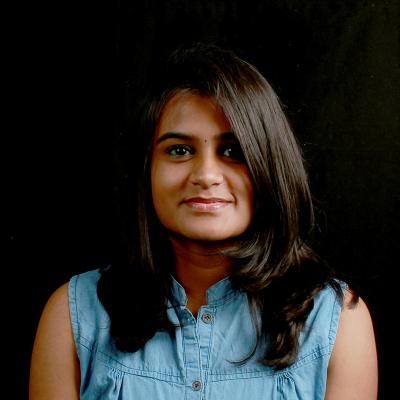 Swathika Mahalakshmi
Product Marketer