Email marketing for small businesses
The one-stop shop for small business owners to go from taking your first step in email marketing to quickly making rapid strides.
Sign up for free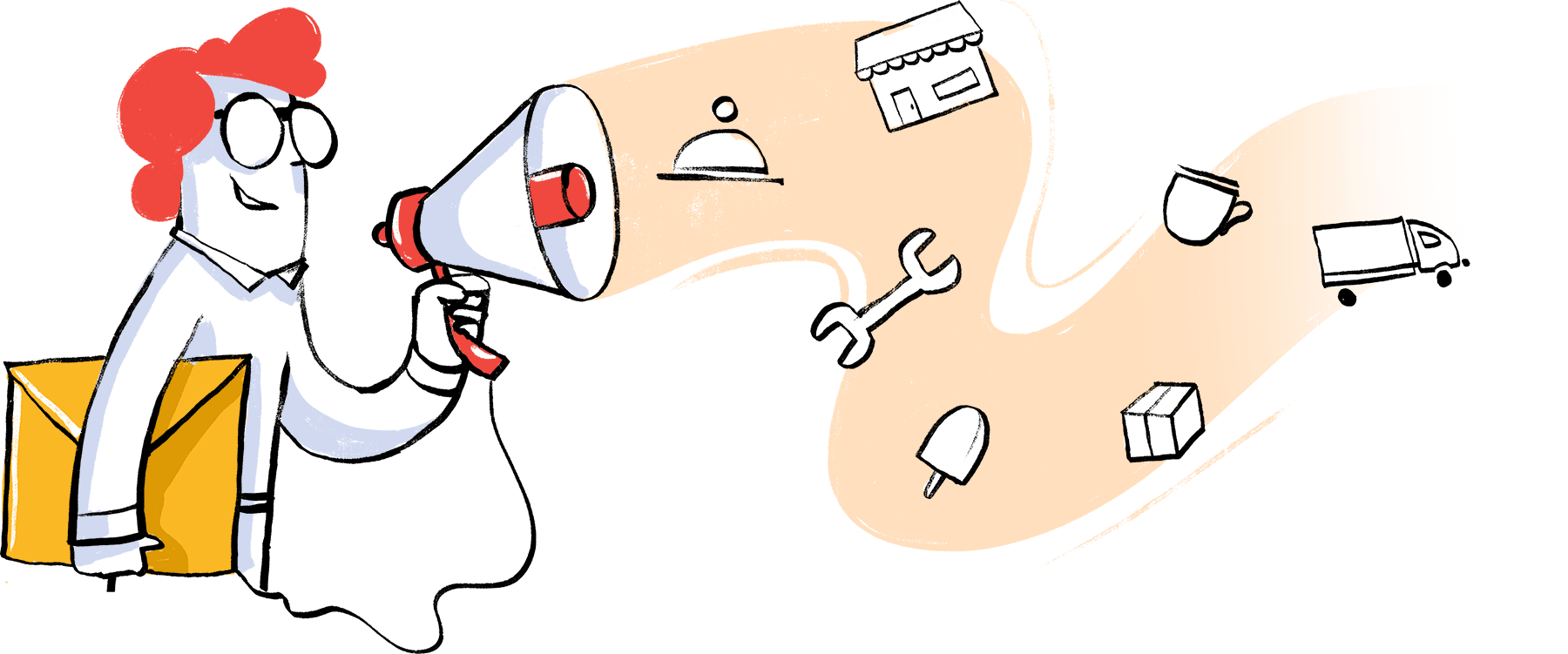 Your starter kit to get up and running with email marketing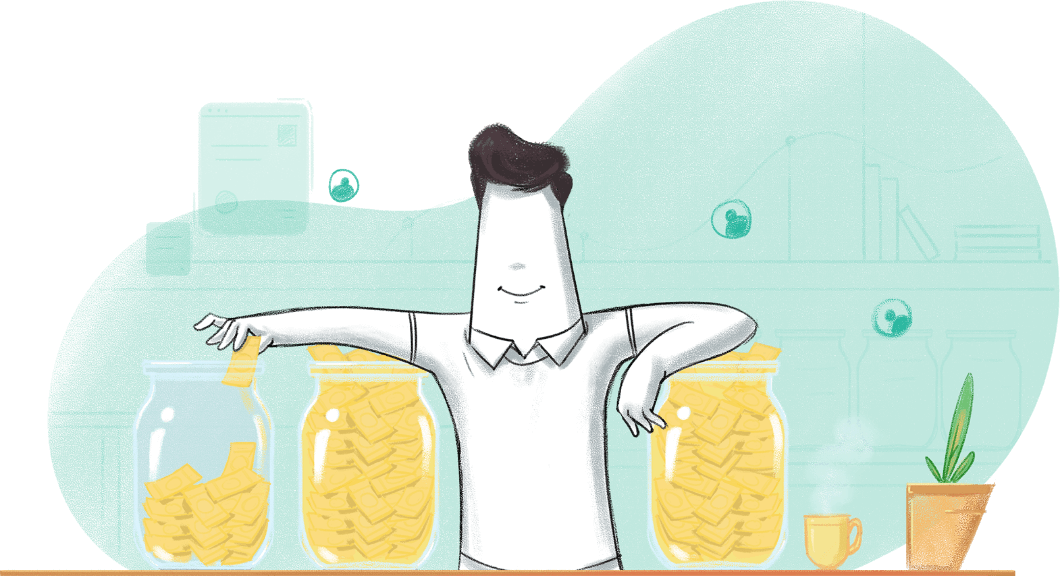 Why

email marketing is a small business's best friend

On any given day, a small business owner faces two main challenges: communicating with customers constantly and managing time. Let's look at how email marketing software can lend a helping hand.
Consistent
communication
Most small business owners often wonder, "How do I consistently and efficiently conceptualize my emails?" The answer lies within your email marketing software. Its free, built-in features like segments, mailing-list-based reports, and A/B testing can quickly help you generate new ideas for your emails.
Segments
Your mailing list's pre-built segment fields like gender, region, job title, and much more allow you to easily divide your recipients into smaller chunks. This, in turn, allows you to better personalize the news or updates you might have for them. Furthermore, you can create custom fields that are unique to your business needs. For example: if you own a store with a toy section, you can swiftly promote your new toy arrivals, providing your mailing list contains the recipients' parental status as a field.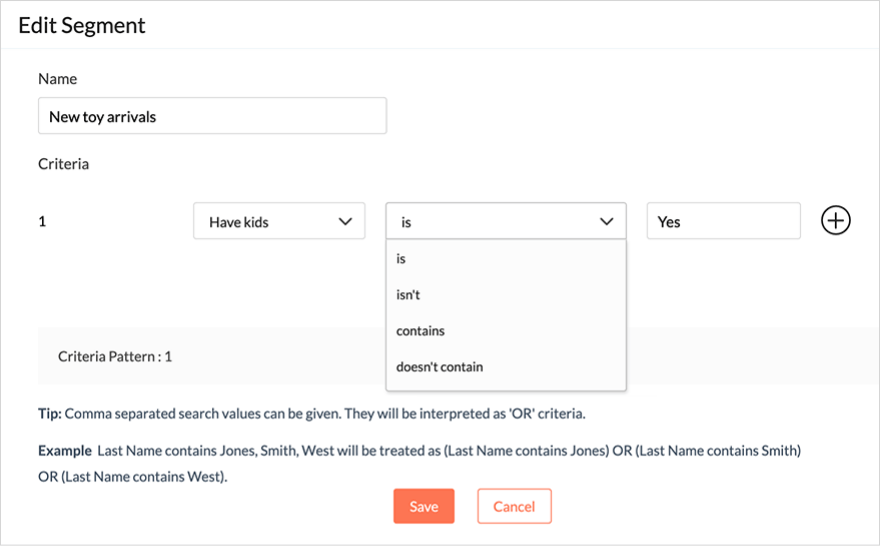 Note: The amount of information in your lists depends on your email address collection techniques, so here's a quick guide on how to build a list.
Mailing-list-based reports
Understanding the pulse of your audience goes a long way in creating actionable content. Reports about your mailing list activity are a big help in achieving that. The software categorizes your contact's behavior data into four types: opened, never opened, not opened recently, and never received any campaign.
This data assists you in planning and sending regular coupons and discounts to your most-active contacts. You can also learn which holidays to target the most with the help of the opens by locations report.
A/B testing
For any business, a well-rounded, flexible email content strategy is developed on the back of experiments. The A/B test feature enables you to simultaneously create and send two versions of content to two equal groups of your audience. Whichever performs better is then automatically sent to the rest of them. Consistent A/B tests help you understand what piques the interest of your audience and remove some guesswork from your campaigns.
Time
management
Though automation is growing from strength to strength in email marketing software solutions, the fundamental features are also designed to save you considerable time. Furthermore, they're equally distributed across three vital stages of an email campaign: mailing list management, design, and send-time optimization.
Leveraging your email database
Email marketing's wide integration stack means you don't have to depend on third-party tools to connect it with your CRM, accounting software, online store, etc. In fact, most email marketing platforms readily integrate with other business software tools you're currently using. More often than not, the data flows instantaneously and automatically between the two connected platforms.
Designing your emails
One of the biggest advantages of email marketing software is the presence of a wide range of ready-made email templates, including onboarding, surveys, deals and offers, and holidays. These templates are created by a team of designers and writers who give equal importance to both industry standards and the preferences of email users.
What's more, the different tools of the drag-and-drop template editor help you customize every bit of a template without any coding knowledge.
Scheduling your emails
Ensuring your emails reach recipients at a time they're more likely to open them is as important as creating the emails in the first place. However, it's manually impossible to optimize the send time for everyone in your mailing list.
This is when the send-time optimization tools come into play. If your mailing lists contain the geographic details of your recipients, the emails reach them at their equivalent of the time and time zone you specify. Better yet, the optimal open time feature automatically analyzes a recipient's last three opens and delivers the email using the average time of those previous opens.
Some small business owners who're benefiting from email marketing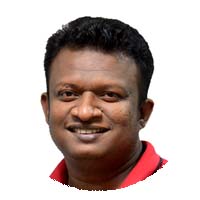 Sabin Rodriguez
CoFounder at BigFday.com
"As a start-up owner, I wanted to maintain a personal relationship with everyone. Email marketing software allows me to do that. I've created separate mailing lists for my business connections and customers. I type all my content at once and automation takes care of the delivery."
Run your email marketing with Zoho Campaigns' forever-free plan
Learn How