Build email templates your way
Depending on your goal, you can opt for a basic layout, select from any of the saved templates that you've already created or choose a pre-designed template from our email template builder — there are 240+ different template styles, for any occasion and business type!
Sign up for free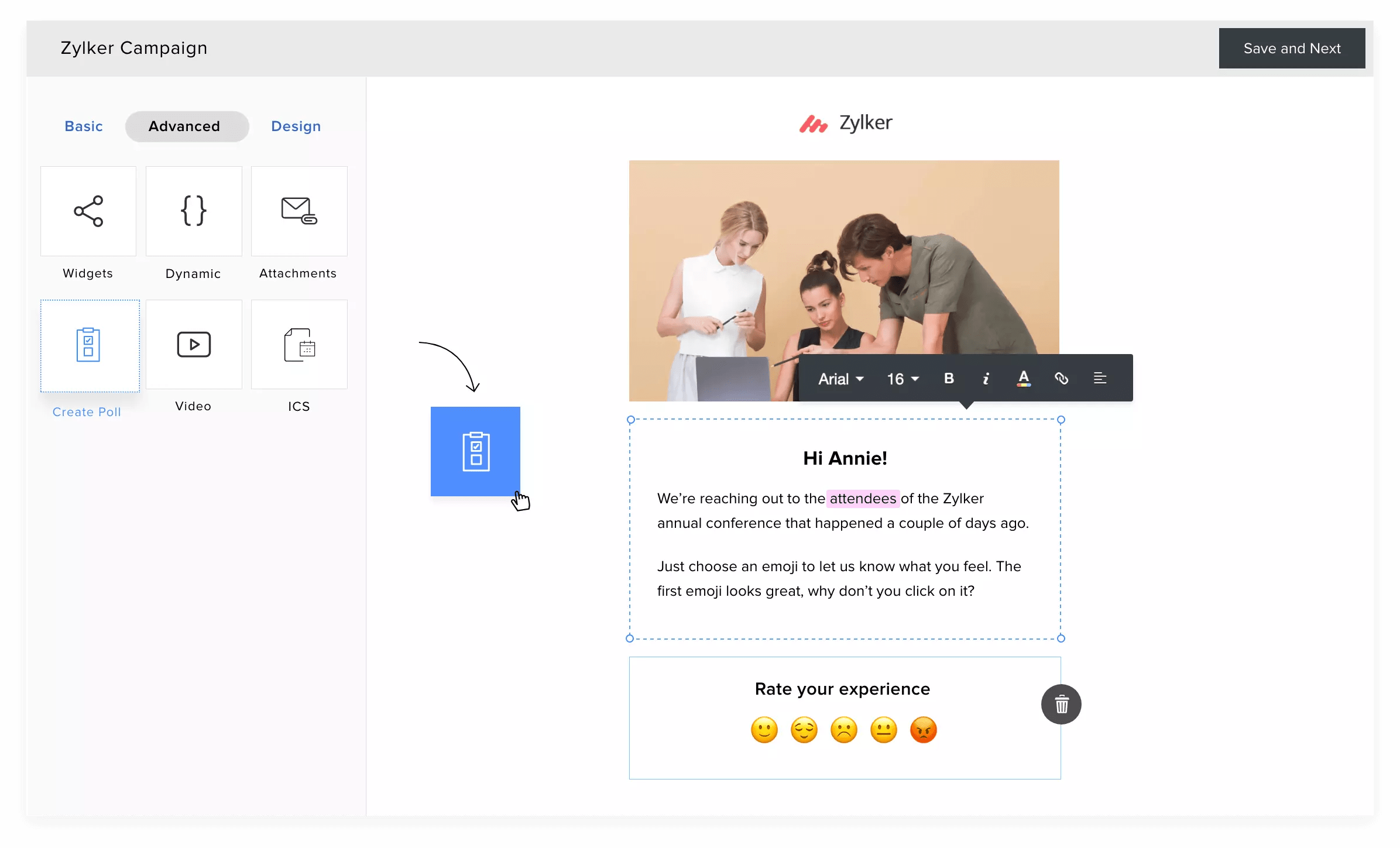 Create an email template in no time
Drag-and-drop
A drag-and-drop email builder will help you create your own email newsletters by using simple layouts that are completely customizable. Choose images, content blocks, and social icons, then rearrange them as you need.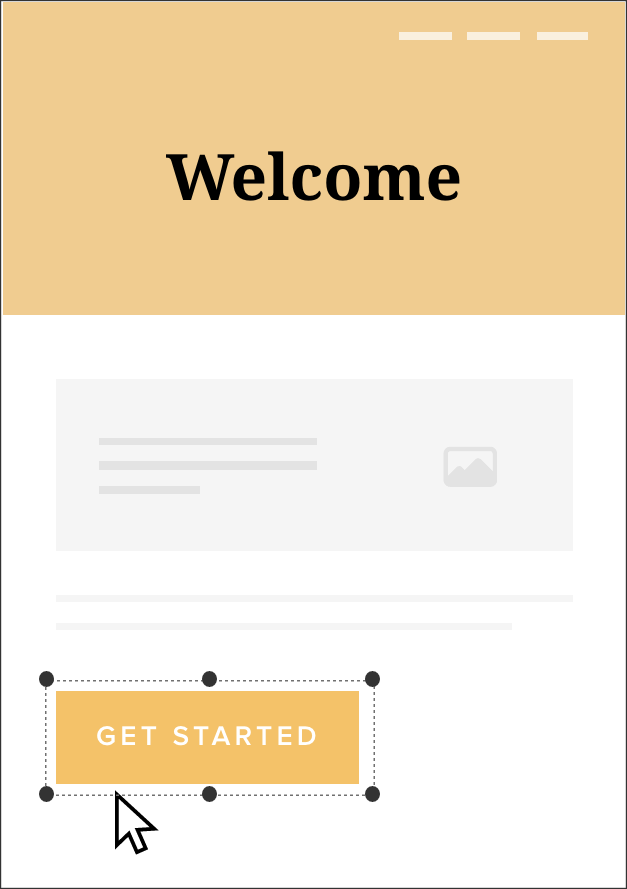 Pre-designed email templates
No time to create a newsletter from scratch? No worries. Our email templates include seasonal greetings, business emails, surveys, and more. Explore our template gallery and pick one that goes with your message. This free HTML email template builder can also import and use your pre-made HTML template instead.
Responsive email templates
Designing beautiful newsletters doesn't have to be tedious. Zoho Campaigns offers a variety of responsive email templates and layouts for you to quickly build free email templates that render perfectly across multiple devices.
How do I begin?
Choose your email template style
Build your own email templates by choosing one among these options available in Zoho Campaigns.
Icon

HTML and plain text editor

Create your own email campaign design by manually adding HTML codes. Also, you can send email campaigns without adding any images or logos with the help of our plain text editor.
Icon

Import or upload HTML

If you have an HTML code that's already created by your developers, upload or import it to your Zoho Campaigns' HTML email template builder to create and send HTML friendly emails easily and quickly.
Icon

Recently Sent

Design an email campaign within less time and effort by re-using recently sent email templates. Insert any extra elements you need from our email template builder and send out your marketing email campaigns.
How do I design email templates?
Design well-performing emails
Make sure that your emails are attention grabbers with good design. Customize and build your email template layout by adding color, images and adjusting size elements to fit your taste.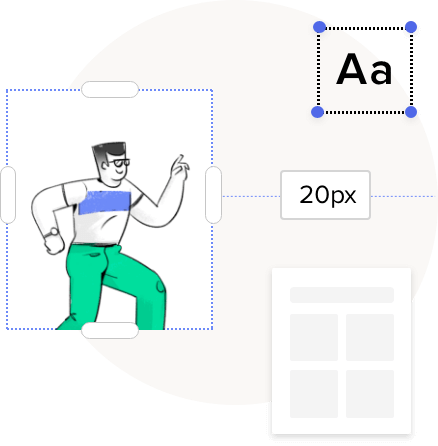 Composition
Add elements like images, text, buttons, tables, and more to optimize your emails. The template editor in Zoho Campaigns with basic and advanced options will help you to align your emails and draw the attention of recipients to keep them hooked.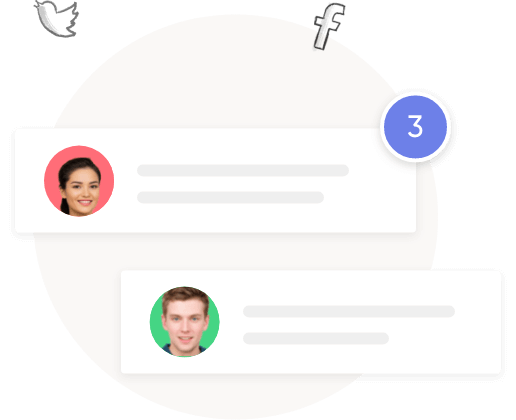 Focus on content
Keep people engaged by adding relevant information using dynamic content. Gather opinions using email polls, and keep them talking by including videos, files and social media widgets.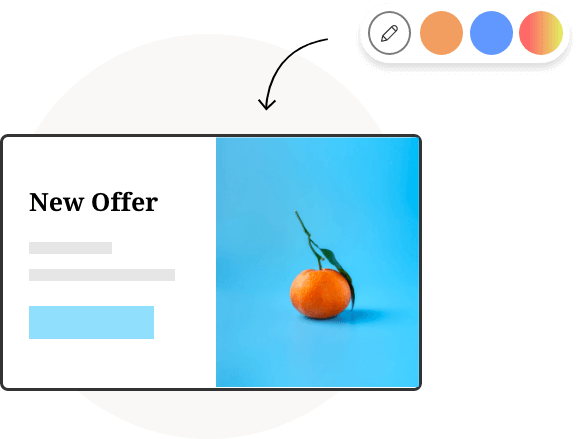 Layout
Explore the color that best suits your business and decide on your email layout (background color, inner design, and many more elements) by checking out the 'design' menu in our email template builder.
The final steps
Before hitting the send button
The fundamental reason for any email campaign is to build a better relationship with your contacts. Make sure to avoid things that will get you unsubscribes.
Preview and test
The preview and test options in Zoho Campaigns give you a chance to improve your writing and design. Make sure you send a test email to yourself and check for grammatical errors, design glitches, etc., so that you can feel confident when you hit send to your list.
Email pre-header
Pre-headers play an important factor in the decision to open an email. Write a perfect pre-header for your emails to improve the open and click rates.
Email footer
Your contact information also plays an important role when it comes to engaging with your recipients. Add all relevant information — company name and address, contact email, unsubscribe link, social icons, etc., to make sure that your email footer is complete.
Check out our different types of free email templates
Take me there
More topics you might like to explore
Icon
Email designs 101
Color, font, and image techniques for your emails.
Learn more
Icon
Email design checklist
Things to consider while designing your emails.
Learn more