Can I have my customer pay for an invoice directly, without going through the portal?
You can send a direct payment URL only after you disable portal access for the contact. Please follow the steps to disable portal access:
Click on the Contacts tab and select the appropriate contact.
Select the More in the contact details page and select Configure Client Portal option.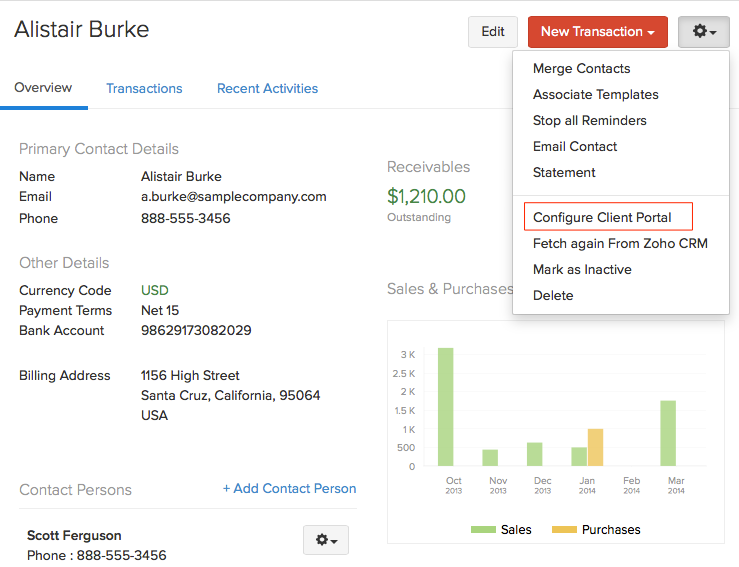 To disable portal access, uncheck the selections in the Enable Portal Access pop-up and click Save.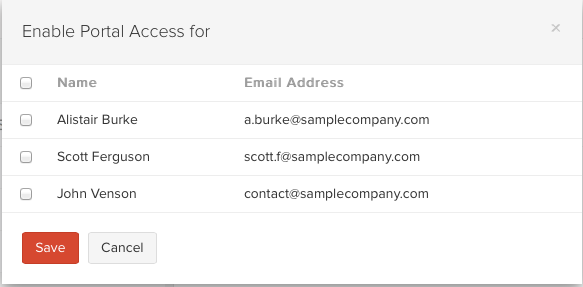 Once you've disabled portal access, email the invoice.
You can add a payment link in the mail which will direct him to an online payment gateway. To do this,
Go to Settings -> Email templates
Click on Show mail content next to the Invoice Notification template being used.
Click on Insert Placeholders and select Online payment.