Every business transaction generates data. In fact, the integral aspect of a company's profitability is not only capturing the data, but also analyzing it to discern patterns and record it for future action. No matter how much data your business has, converting it into useful information is easy using a spreadsheet. Unfortunately, spreadsheets come with a set of problems: no role-based access permissions, error-prone data entry, different versions and inability to collaborate with coworkers in real time. Bottomline, spreadsheets were not built to manage your database.
Let's assume Mark is the owner of 'TastemyWine' — a winery with a medium-sized inventory of red and white wines. His stock manager, Paul takes care of winery operations and constantly updates their wine database using a spreadsheet. He collaborates with stock managers across different locations by sending spreadsheets back and forth. This results in different versions  and many errors costing TastemyWine winery millions of dollars.
Zoho Creator's spreadsheet view eliminates these problems by combining the strengths of regular spreadsheets with database management. So let's take a look at how Zoho Creator's simple alterations with the spreadsheet view changes Paul's data management from tedious to effortless.
Import and Export Data:
When Paul initially sets up his database in Zoho Creator, he imports the spreadsheet and changes the view type to a spreadsheet. The user experience of this view in Zoho Creator is no different from his original spreadsheet. With the help of this view Paul could see his data in rows and columns and make necessary edits, just like he did in his original spreadsheet.
Auto-adjust field size:
Paul expects his data to be in one place and in a format that helps him view everything he needs. Using the auto-adjust field size, he views every piece of information without missing a single detail. This feature gives him the flexibility to store and display more information in a single field than he could on a standard spreadsheet.
Edit-actions:
We all know data is vital to a business, but data entry? Entering and re-entering numbers all day long can be exhausting to say the least. With Zoho Creator, Paul now has a few options to speed up his data entry process. The Cut, Copy, and Paste feature lets Paul update data faster than he could with a standard spreadsheet. As a bonus, he types faster because he uses the keyboard shortcuts.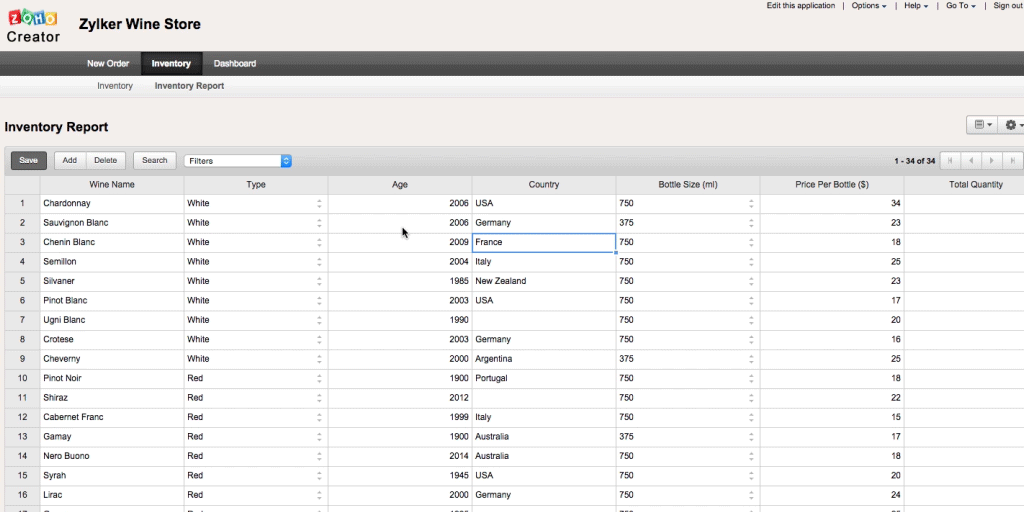 Additionally, the auto-fill feature gives Paul the convenience of entering the same value for adjacent records and if he makes a mistake, he can simply use the 'Undo' or 'Redo' feature to delete or repeat the previous action.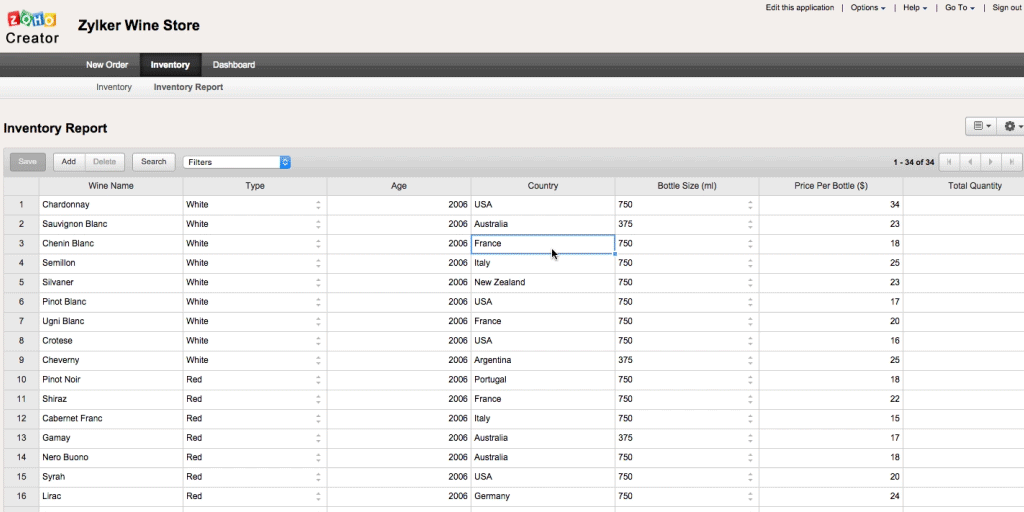 With the flexibility of the spreadsheet view in Zoho Creator, Paul's workday got much easier. If you too would like to make your workday easier, explore the spreadsheet view in Zoho Creator for your database, and share your experience with us.