A 10-step guide to hosting a killer virtual party
A 10-step guide to hosting a killer virtual party
Last Updated: April 20, 2021
878 Views
6 Min Read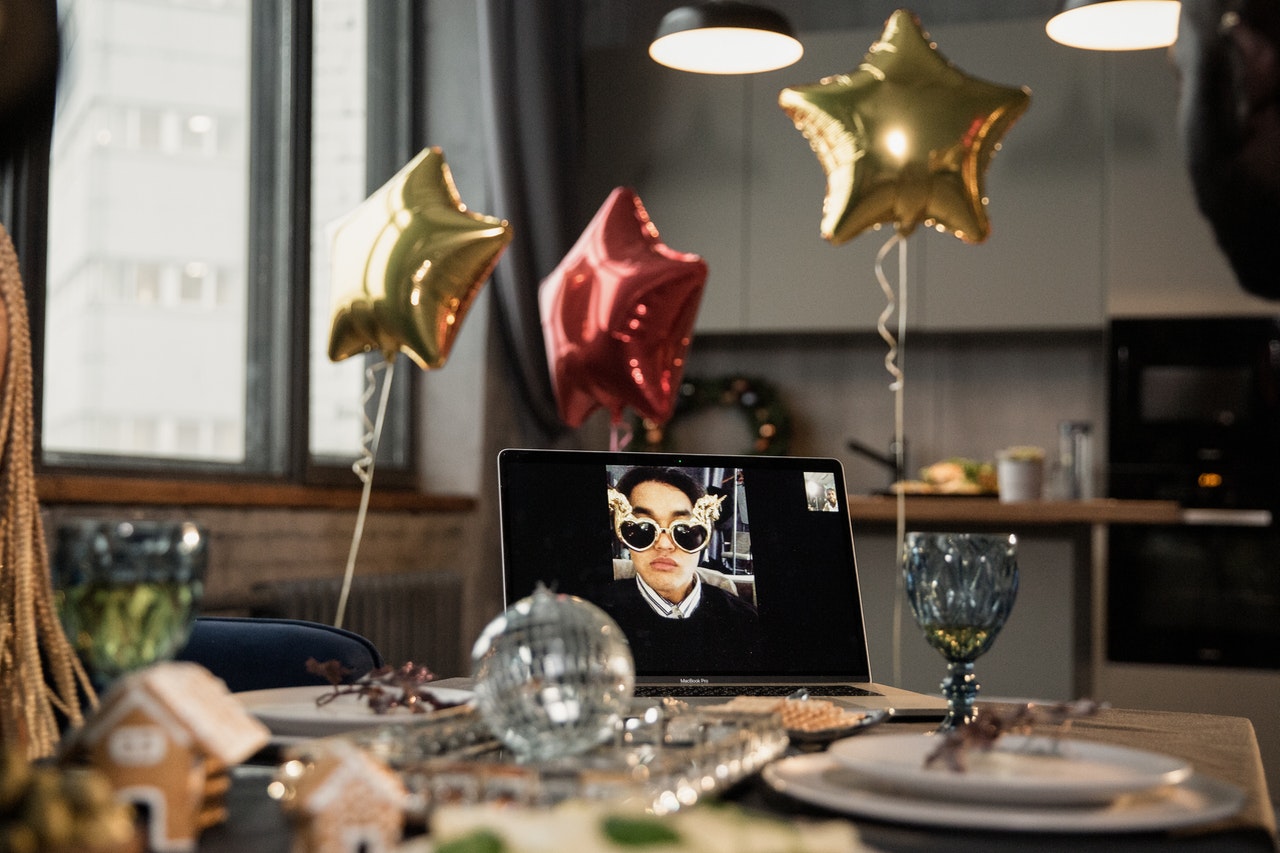 This last year has seen a lot of virtual parties, especially during the 2020 holiday season. Well, it looks like they're here to stay for a lot longer, and there are a lot of good reasons for it—one of which could be the lingering effects of the COVID-19 pandemic. But that's not the only reason. We've also seen how virtual parties can be a convenient alternative for in-person ones, especially with people spread out across cities, countries, and even continents.
Added to this is the fact the last year has made remote work and distributed workforces more acceptable in a lot of sectors. At times like this, virtual team-building activities and parties are a good way for teammates to connect. They're also a good way to connect with customers and vendors, especially when you do business globally.
In this post, we break down the steps to effortlessly hosting engaging virtual parties.
Choose the right time
Setting a date for your virtual party is simple. All you have to do is avoid important holidays, busy work schedules, and popular vacation times. It's pretty much the same way you'd set a date for an in-person party. The actual problem is setting the time, especially if you've got people coming in from multiple countries (or time zones). Here, it's important to pick a time that works for all of them and none of them feel it's too much of a chore to show up.
If it's a smaller party, you can get your attendees to share their schedule on Google Calendar and use the Suggested Times option on its website to see when most people are available to join your party.
---
Subscribe to The Green Room
Sign up here and get all the most relevant MICE industry content delivered right to your inbox once a month.
By submitting this form, you agree to the processing of personal data according to our Privacy policy.
---
Pick a theme
Themes can make your virtual party all the more exciting and engaging. However, it's important to make sure that the theme you choose is relevant, fun, and suits your company culture. Once you've decided on a theme, you can then decide how to incorporate it into your event—invitations, decoration, dress-up, activities, and entertainment. Popular themes include virtual casino nights, decades, places, pop culture, watch parties, and even live sports viewings.
Plan the activities
The next step is deciding what activities to include in your party. Here again, it's important to stick to your company culture and go with activities that your employees would enjoy. An easy way to gauge your employees' interest in the various activities you've thought of for the event is by running a poll. This will point you in the right direction, and you don't have to worry about failed activities. Another tip is maintaining a balance between education and entertainment, with a little of both on your event's agenda. Here are a few ideas for virtual party activities.
Set the "virtual" stage
The next step is choosing your tech stack. If you're already using virtual event management software to host your external events (or even webinars), you can also use it to collect registrations and track attendee engagement at your internal events and parties. Depending on the type of activities you've planned for the event, you might also want to use both a webinar platform (for workshop-like sessions) and video-conferencing software (for networking and games).
Send out digital invites
Once you've decided on the party details, you can start sending out invitations. You should also consider getting invitees to RSVP so you can get an accurate count of who'll make it to the party. Here again, you can automate the entire process by importing your attendee details into your event management software and sending a bulk invite to all of them. Also, be sure to send out multiple reminders on different platforms—email, your company intranet (if you have one), and instant messaging—to build anticipation and buzz around the party.
Choose physical swag
Digital swag might be the convenient option, but there's something to be said about the anticipation and joy that comes with surprise gift reveals. They also add a tangible element to your virtual party. You can mail attendees a box of gifts a few days before the party to ramp up excitement and give them something to look forward to.
Provide food and drink
If possible, you should definitely include food and drink in your party agenda. One of the simplest ways to do this is by giving them a gift coupon wherein they can buy their own party food. Apart from this, you can also send them a bottle of wine as part of the event swag or a box of chocolates. Another way to include food in your part agenda is having a "cook-a-long" by partnering with people like The Cookaway. Here, expert chefs will teach you how to cook something. They'll also send all participants a box with all the required ingredients. Not only do they get a delicious meal, but it also makes for a very collaborative experience.
Educate your attendees
Not all of your attendees will be tech-savvy, so it's definitely worth sending them an email a few days before the party telling them how to use your virtual event platform. Include pertinent information like what browser they should use, if they should download any app, or how to connect to their VPN for a safer online experience. You can also tell them about the technical checks they have to do before the party—camera, microphone, internet, and virtual background (if any). By giving them all relevant technical information beforehand, you can ensure the party has a smooth start.
Follow the plan
The most important thing once the party starts is sticking to your original plan—the agenda, activities, and the time. Have a set time for each party activity so people have variety and are not bored. Watch the clock and remind the hosts when they're nearing their time limit so they can wrap up. And finally, make sure you wrap up the party at the scheduled time so attendees don't leave the party of their own accord and you get a chance to end it on the right note.
Get in touch after the party
Once the party is over, an important step is getting feedback from your attendees. Send a feedback survey form by email to find out how successful it was and how it can be improved in the future. A couple of other things you can do at this point is asking them to share their favorite activities and experiences on social platforms and finding out how open they are to attending another virtual party in the coming months.
And that's how you host a great virtual party. Remember, being remote means it's all the more important to host gatherings that bring your team together and help them create strong connections. If you're looking for more inspiration, check out these tips on hosting engaging virtual parties.
---
If, like us, you're more of a social person, let's connect on Twitter (@ZohoBackstage) and we'll keep you up-to-date with all the latest event news.
Nisha

Marketing and content at Zoho Backstage. Cultural misfit. Armchair traveler. Productivity geek. Sometimes, I write poetry. Sometimes, it rhymes.
Leave a Reply
Your email address will not be published. Required fields are marked