7 fun activities to include in your virtual holiday party
7 fun activities to include in your virtual holiday party
Last Updated: November 9, 2020
1.9K Views
6 Min Read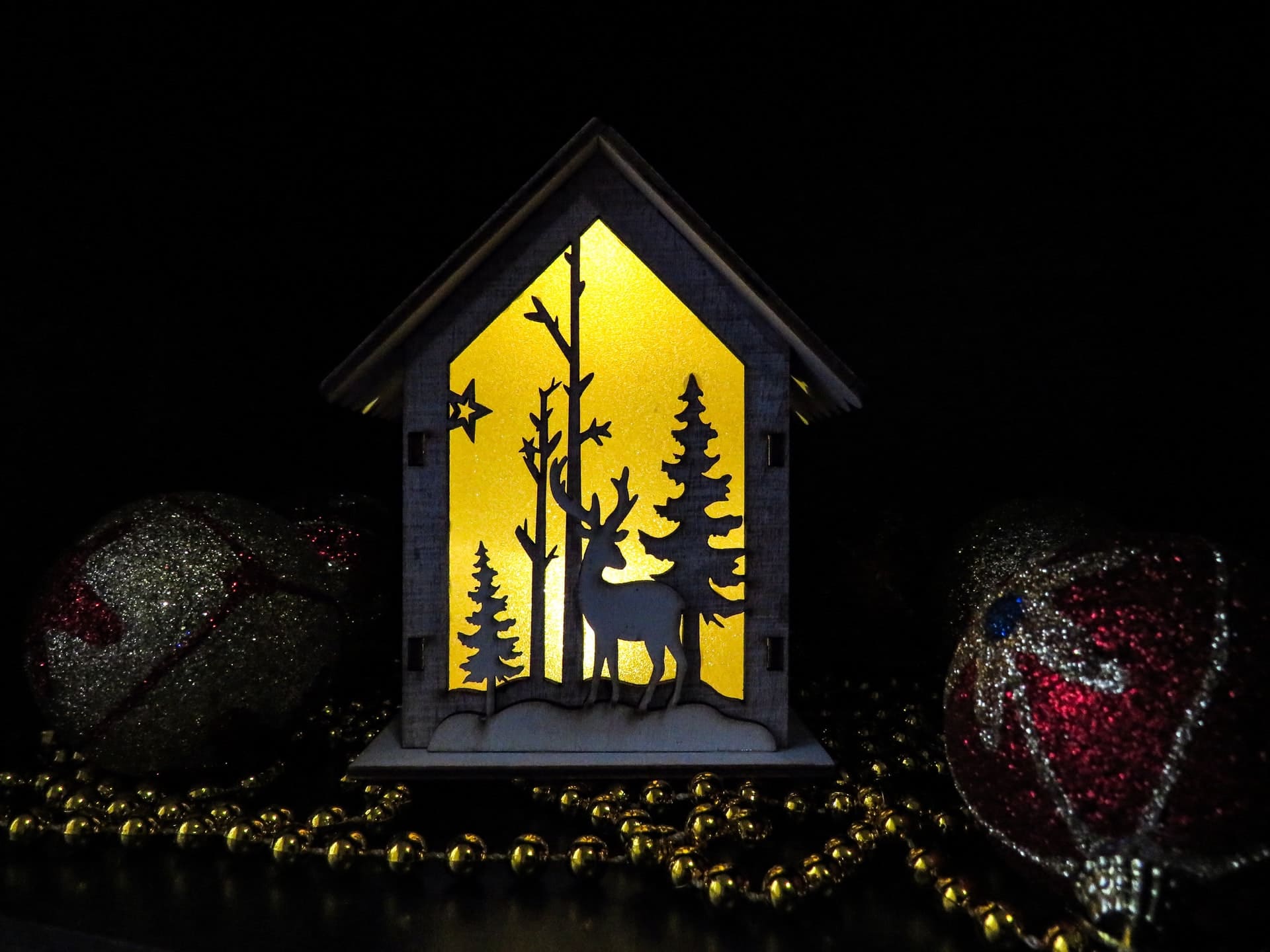 It's almost mid-November and that means the holiday season is well underway. Now, in the past, we've always spent this time at a party (or five). This year, things are quite a bit different with the pandemic making in-person celebrations nearly impossible. Real-world parties might not be a feasible option but it's just not right to let important holidays pass without at least one big "virtual" celebration. Most groups—companies, organizations, communities, associations—have probably hosted a few virtual events since the pandemic began, so virtual gatherings are not completely new. However, hosting a virtual party is not exactly the same as hosting a typical virtual event.
For one, you can't fill it with the usual virtual event activities like networking, panels, or talks. Here, we'll discuss seven activities that can make your virtual party interesting, engaging, and, most importantly, fun. You can also organize one or two activities every day or every couple of days to stretch your celebrations throughout the week. Or have one large celebration for the entire company and some small ones for individual teams to keep the holiday spirit going.
Workshops
Self-development workshops are the latest trend. Maybe it's the prevalence of remote work, maybe the volatile economy, or maybe just plain boredom, but you can see people working (and talking) about self-development almost everywhere. You can make your holiday party an interesting and valuable one by including a workshop. Book an expert in any field—cooking, organization, leadership, art—to give a short lesson or talk about something inspiring. You can also make a rough list of topics and run a poll to find out which ones your employees like best (and would look forward to most). As many workshops involve one person talking to an audience, the only tool you'll probably need is webcasting software: the success depends on the content.
Wellness sessions
Actually, COVID-19 brought two trends to the forefront—self-development, and wellness. Yoga, mindfulness, and meditation have become pretty mainstream nowadays. By making "wellness" the theme of your holiday party, you can give your employees a chance to completely unwind and relax. Working from home can be pretty stressful and studies state a lot of people are at the end of their tether.
According to a survey by Monster, 69% of employees are experiencing burnout symptoms. A wellness-oriented party might be just what they need to regroup. Conduct a virtual Yoga or Pilates session and ask your employees to follow along. You can also organize a group meditation session or bring in a health expert to teach relaxation techniques. Another option is hosting the session yourself with apps like Headspace to run guided meditation and mindfulness sessions.
---
Subscribe to The Green Room
Sign up here and get all the most relevant MICE industry content delivered right to your inbox once a month.
By submitting this form, you agree to the processing of personal data according to our Privacy policy.
---
Watch party
An easy and tried-and-true way to have a blast is watching movies as a group. So why not do that for your next party? Use something like the chrome extension Teleparty (previously, Netflix party) to watch movies together. You can even make it a movie marathon. Alternatively, just share your screen (with the audio on) so your entire team can watch the movie together. You can also create fun polls and run them while the movie is happening, point out interesting trivia about the movie, or have discussions via group chat (either through your streaming software or even a Cliq channel).
Celebrity guests
This is a good option for big teams and parties held for the entire company. Get a celebrity or public figure to inspire and entertain your audience. You can get them to give a virtual speech, present virtual awards to employees, or do a live AMA session. Some celebrities might also be willing to do masterclasses. Wouldn't it be amazing to attend a masterclass taught by some of the very best people in their field?
There are a lot of platforms and services that can help you connect with celebrities, For example, celebrity-experiences is a platform that allows you to connect with celebrities, whether they're master chefs or Hollywood A-Listers. Another service, specific to India, is Jilmore.
Competitions
Nothing like some friendly competition to get people involved. So why not host contests to make your virtual party more engaging and interesting? Not only are they simple to organize, but they're also pretty cost-efficient. Prizes could be gift cards, e-coupons, and even bragging rights. Organize a raffle, hold a contest for the best-decorated workspace, or host a fun quiz to heat things up at the party. Another fun activity would be costume contests with the most creative costumes winning a prize. You can also post these activities on social platforms.
Games
While you might have to be a limit the number of competitions you're holding, there's no such thing with games. There are a lot of virtual games that you can add to your party to make it entertaining. Here are four that are not just awesome but also very doable.
Scavenger hunt: Make a scavenger hunt list with things usually found in households like car keys, clock, water bottles, stationery items, and more. Then, decide how long people have to find that item and the point system. When the activity begins, you can explain the rules, and get the game started.

Bingo: You can download bingo tickets online and send them to participants before the party. You can either have a designated caller or make the winner of each game the host of the next one to make it more interesting.

Charades: Split people into two teams and use a charades idea generator to find phrases. The participant who has to act out the phrase can get on the webcam and the opposite team can figure out the answer in the group chat within the set time which is usually one minute.

Trivia: Use a trivia generator to get questions. At the time of the activity, participants can use the individual chat option to send in answers. You could also group people into teams, like in pub trivia, and give them a short time in a virtual breakout room or separate chat channel to discuss their answers.
Finally, if you want to really step up the fun quotient, you can use a platform like Two Bit Circus that allows for more immersive (albeit expensive) virtual games. Another option, especially for games like Hangman or Tic Tac Toe is the interactive platform Mural. You can use it as the screen where attendees take turns to play the games.
Entertainment activities
Concerts, magic shows, and even Broadway—they've all gone virtual now. There are a lot of virtual entertainment options that you can choose from—book an iconic band and get your employees singing along to their favorite songs or ask an illusionist to not only perform for them but maybe also teach some tricks. You can also call upon a Broadway actor to teach your employees vocals, dancing, and other fun activities through Broadway Plus that's now offering a host of virtual experiences. These shows are not only very fun, but they are also very memorable, even more so if you can make them interactive activities.
The holiday season has long been a time associated with celebrations and it could make the current situation—quarantines, lockdowns, and social distancing—all the more lonely and depressing. Remote parties are a safe way to bridge the miles, make the holidays fun, and satisfy our need for human connections. Even if connecting online isn't as good as connecting in-person, it is better than not connecting at all, right?
---
If, like us, you're more of a social person, let's connect on Twitter (@ZohoBackstage) and we'll keep you up-to-date with all the latest event news.
Nisha

Marketing and content at Zoho Backstage. Cultural misfit. Armchair traveler. Productivity geek. Sometimes, I write poetry. Sometimes, it rhymes.
Leave a Reply
Your email address will not be published. Required fields are marked