10 tips to increase engagement at virtual parties
10 tips to increase engagement at virtual parties
Last Updated: November 16, 2020
1.4K Views
6 Min Read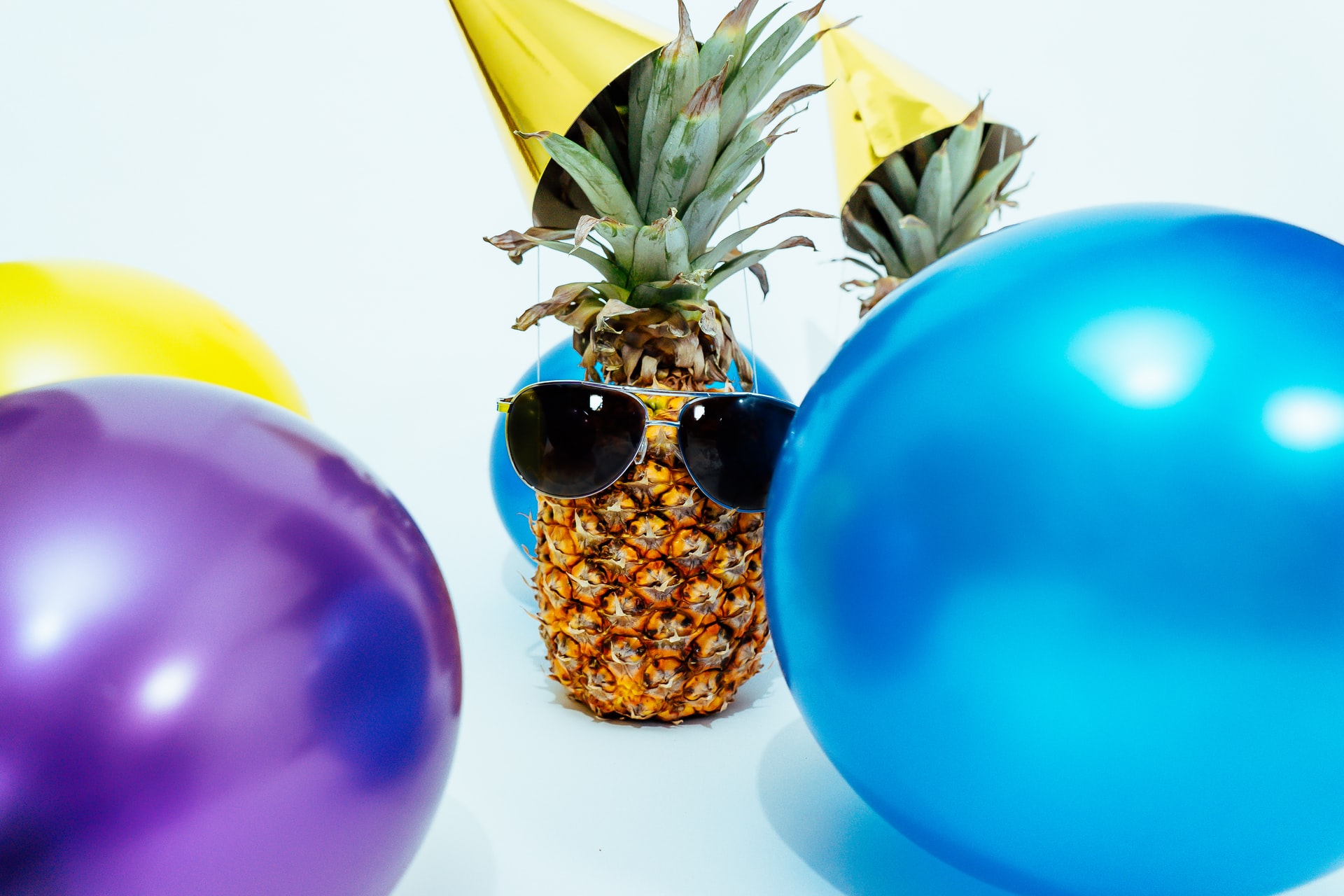 You could call 2020 the year of the "virtual" meeting. Work is remote, connections have become digital, and life is happening online. Business, education, shopping, conferences, and even celebrations are happening virtually.
Chances are your annual office bash is also going to happen online this year. Hosting a virtual party sounds easy on paper—an invitation, a meeting link, and some event activities. Three items on your to-do list is so much less than the three dozen you have to take care of at an in-person gathering.
While getting your virtual party off the ground is easy, getting your employees into the party mood virtually isn't. You're working at a serious handicap here—you've got to take the fun atmosphere and high energy that's a granted at live parties and successfully transform it to work in a virtual setting.
So how do you host a truly fantastic virtual party that's high on the holiday spirit and gives your employees an unforgettable time? These tips can help.
Send a physical gift
Mail all your remote employees a physical gift that'll reach them a few days prior to the party. While e-coupons are easy to arrange and less work for you, the joy and anticipation of unwrapping a colorfully-packed gift is so much more. It can be something small—party supplies, mementos, care packages, or even a box of chocolates. One way to get the party off to a good start and keep the excitement level high is to ask them not to open the gift until the day of the party when everyone can do it together.
Include family
Your employees are working from home, which means their partners, children, and assorted family members are going to be there when your party happens (especially if it's a holiday party). Excluding them from all the fun doesn't seem right. Also, your employees might not feel comfortable partying while the rest of the family is next door. So invite their families to join in the fun. Maybe include a few games like bingo that the kids could participate in or a cookie decorating contest that everyone can take part in together.
---
Subscribe to The Green Room
Sign up here and get all the most relevant MICE industry content delivered right to your inbox once a month.
By submitting this form, you agree to the processing of personal data according to our Privacy policy.
---
Buy food
For hundreds of centuries, people have used food as a way to come closer. And there's good reason for it. It's said that sharing a meal binds people together, so why not order one for all your employees? You can use services like Zomato, GrubHub, or UberEats to deliver food to your remote employees, no matter where they are. If you're worried about food allergies or inclusive food choices, you can give them coupons or a stipend that they can use to order what they like. Be sure to cover their families too.
Get people to dress up
With the COVID-19 restrictions on social interactions still strict, your party could be a rare chance for people to dress up. Also, wearing clothes that people typically wear to parties can really help add to the atmosphere of your virtual party. You can even take this one step further and have a dress code for the party—black tie, white tie, formal, semi-formal, dressy, festive—there are so many options. You can even host a full-out costume party.
Set a theme
Hosting your virtual party around an interesting theme is an easy way to get people involved. Also, by tying all the elements of the party to a theme, the experience becomes more consistent and cohesive. The virtual backdrop, the dress code, the gifts, and even the party activities can all be made to relate to the theme. You can also ask your guests to decorate their workstations (party area) based on the theme and give awards for the best-decorated ones.
Make it interactive
People party to meet new people and mingle, and your virtual party should stay true to that goal. Make sure that all your party activities are interactive and allow people to have conversations. One way you can do this is by running multiple activities at the same time using your conferencing software's "breakout rooms" feature. Not only does this break the crowd and allow people to gather in small places, but it also gives them the option to move on to another activity if they find the current one boring.
Add some games to the mix
Games are an easy way to get people engaged at the party. People might tune out during a presentation or talk, but they'll stick to the very end of a game they're taking part in. Your games can be team-building activities like three truths and a lie, friendly competitions like charades or scavenger hunts, or networking games like quick-fire questions. The best option is to go with a mixture of all types of games so everyone has something to do. Don't forget to include a few games for the children too.
Choose the perfect tools
Your party depends completely on the video platform it is hosted with—its capabilities and limitations will decide the party's agenda, how many people can join the event, and how they will connect. The tool you choose should host all your guests and stay within your budget. Sometimes, you might also need a few extra tools like Teleparty (if you're hosting a watch party) or Mural (for interactive screens). Once you've decided on the party activities, do some research and pick the right tools. And, most importantly, check if these tools are user-friendly. Complicated and confusing technology could become the bane of your party.
Don't forget the music
A party without music cannot be called a party and that's still true if said party is happening online. Nothing can set the right mood and create the right atmosphere like music, so don't throw away your party playlist. Even light, soothing instrumental music in the background can go a long way in influencing the mindset of your guests. Make sure that the music you choose is consistent with your event's theme, and remember to create a few different playlists for different sessions. You can also rope in a DJ and host a virtual dance party to make the party extra fun.
End on a high note
The way you end your party matters just as much as the way it starts. Some would even say it matters more. By saving something extra special for the very end, you incentivize people to stay through the party and not leave midway. Having a virtual awards ceremony, organizing a silent auction, and bringing in a special guest for the after-dinner speech are some ways you can give your party an unforgettable ending.
Remember, your party's success depends on how much your employees enjoyed it, and that depends on how well you were able to engage them. We hope these tips help you with just that. Also, if you're looking for fun activities to include in your virtual party, we made a post for that too. Happy holidays, happy partying!
---
If, like us, you're more of a social person, let's connect on Twitter (@ZohoBackstage) and we'll keep you up-to-date with all the latest event news.
Nisha

Marketing and content at Zoho Backstage. Cultural misfit. Armchair traveler. Productivity geek. Sometimes, I write poetry. Sometimes, it rhymes.
Leave a Reply
Your email address will not be published. Required fields are marked