Zoho Assist
Your go-to work-from- home tool
Zoho Assist, remote desktop tool offers a wide range of services, varying from instantly establishing a remote connection to accessing unattended remote computers located in any corner of the world.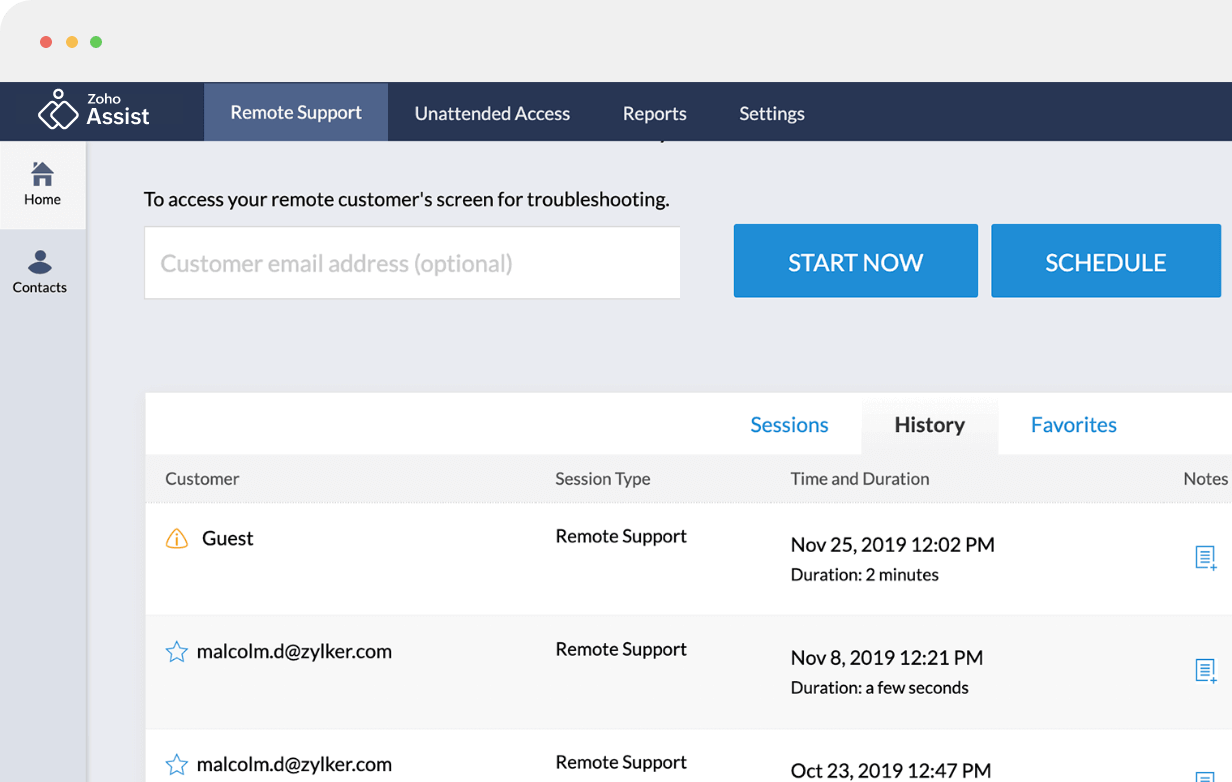 Hassle-free alternative to VPN
If you're establishing control over your workstations via a Virtual Private Network (VPN), setting up your assets for remote work might prove to be more complicated than expected. Although you can streamline all your traffic through your private workplace network, VPNs are prone to data theft and external exposure. This is where Zoho Assist comes to the rescue. To ensure secure remote connectivity, Zoho Assist offers a simple one-time setup, in which users can configure devices for remote work in seconds and start accessing them from anywhere, any time.
Sign up now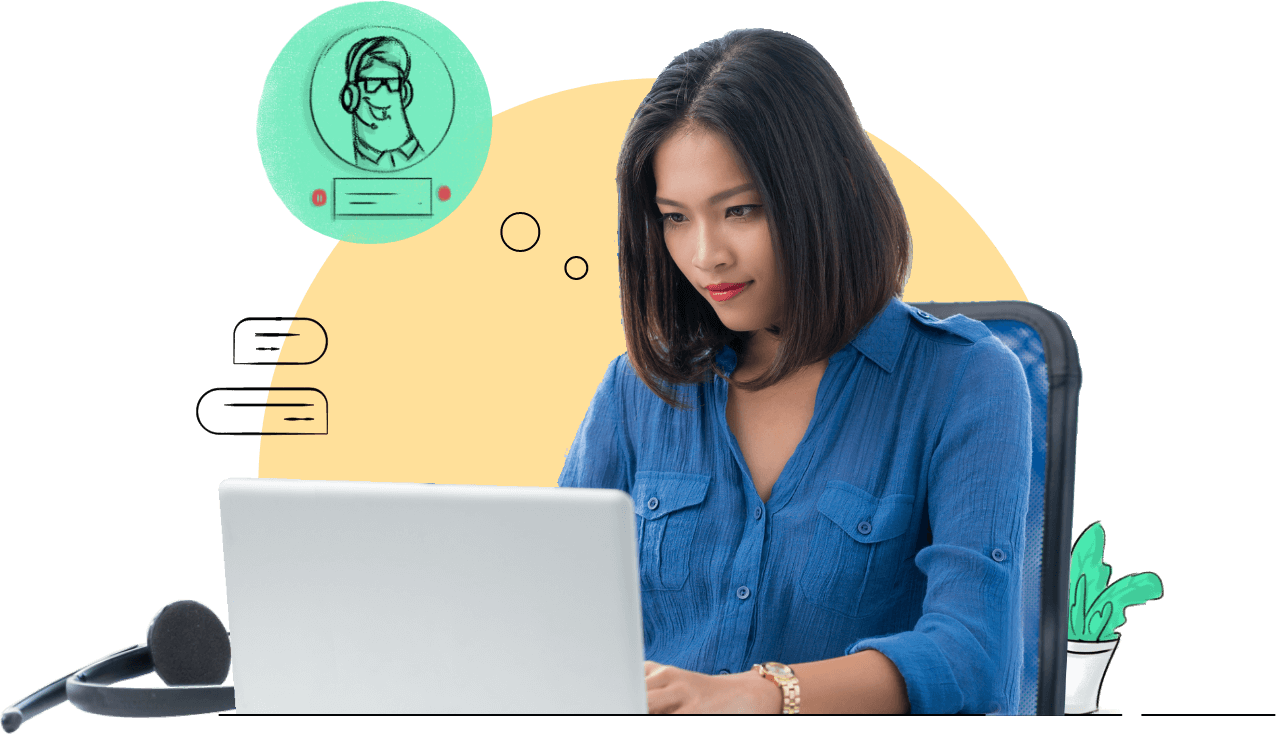 Zoho Assist
Take a quick look of what makes us the best work-from-home tool for all your IT needs
Instant Remote Connection

On-demand or scheduled remote support helps you establish a remote connection with your colleagues. You can transfer files up to 2GB from your remote work stations instantly.

Unattended Remote Access

Unattended remote access helps you to access, manage, and control work stations remotely. You can configure multiple Windows and Mac OS devices for unattended remote access using mass deployment features and perform administrative tasks efficiently whenever you want.

Two-Way Screen Sharing

You can share your screens with your colleagues and vice-versa during remote meetings and demonstrations. During said sessions, you can toggle between multiple monitors, sync your clipboard across devices, and annotate your screen to communicate more clearly.

Remote Tools

Perform administrative tasks like Shutdown, Reboot and Reconnect, Log-off, Hibernate, and much more on your remote workstation directly from your home using Zoho Assist's remote tools. Instantly boot up your workplace desktops without being there using Wake on LAN.

Remote Diagnosis

Diagnose your remote assets from wherever you are using Zoho Assist's Diagnostic tools. Say goodbye to all your IT-incident-related worries and resolve your issues quickly using our remote command prompt. Using our remote diagnostic tools, users can now perform native windows diagnostic operations such as accessing the task manager, and viewing the status of the hardware and printers associated with the computer.

Security and Privacy

Zoho Assist provides a secure and encrypted service protected by a TLS 1.2, 256-bit Advanced Encryption Standard (AES) protocol. Zoho Assist is firewall and proxy friendly, thus enabling a clutter-free and secure work from home experience. If you're interested in protecting what's on your screen at the remote end, you can black out your workstation's screen while accessing it remotely using the Blacken Screen option. It also comes with Action-log Monitor, which helps you keep tabs on what's happening on and off the screen during a work from home remote connection.
Perks of Working from Home
Increased Productivity

The work from home option enables you to carry out your work, in your comfort zone, and tend to your business needs without even leaving the house.

Stay Connected

Growing businesses and entrepreneurs can't afford a delay in their operations. Zoho Assist's telecommuting enables you to stay equipped with all the tools required for efficient communication while you're away from work.

Spend Less, Save More

A work from home environment enables employees to save more and curb the costs of travelling commuting to the company. This also ensures a better work-life balance by saving time.
Frequently Asked Questions