Your trusted VPN alternative
Learn how to improve your productivity and save time using Zoho Assist's secure service as a VPN alternative.
Sign up for free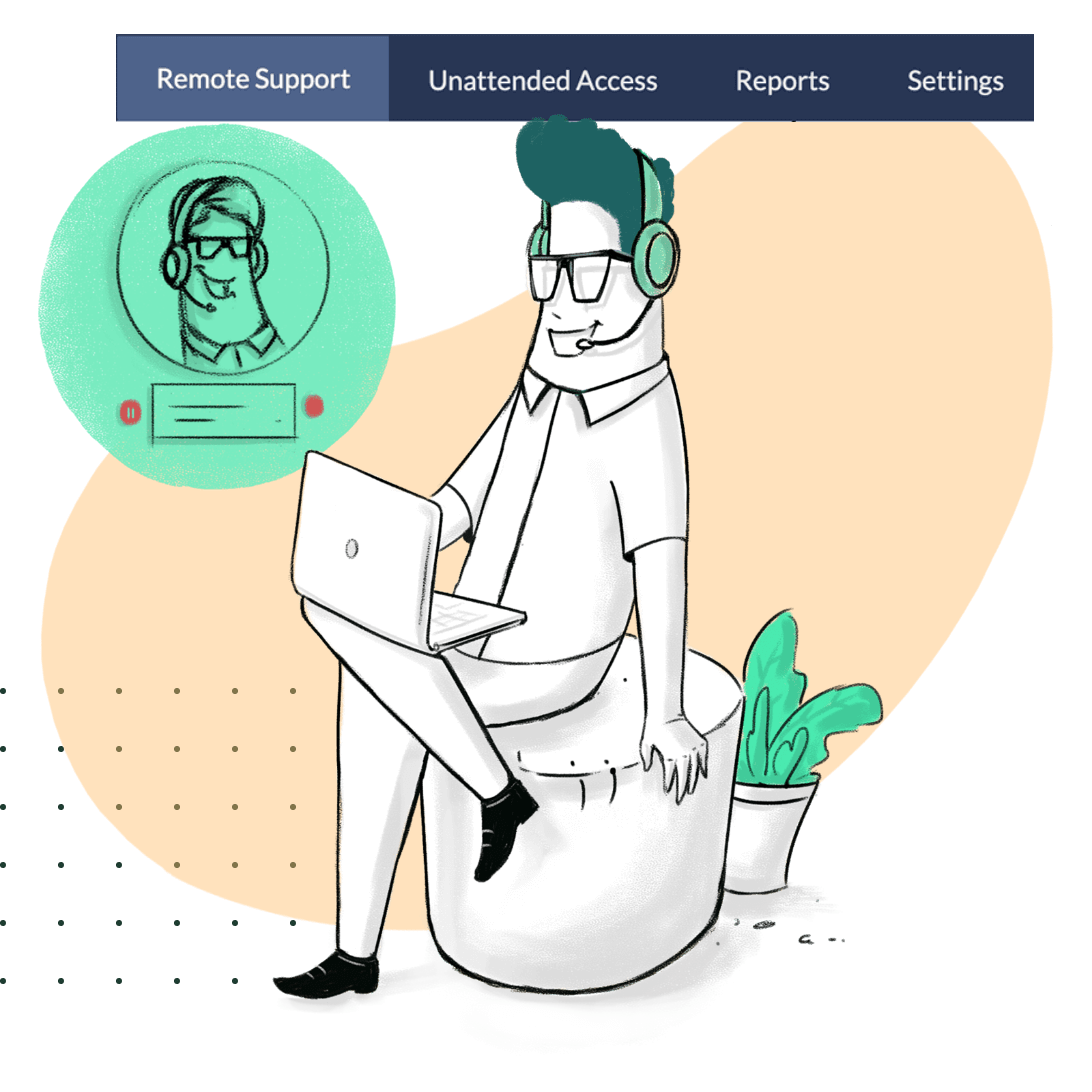 Why do you need an alternative to a VPN?
A Virtual Private Networks (VPNs) help businesses to connect with clients and their assets located across the globe and share data remotely, but they're cumbersome to use, and expensive to maintain compared to other solutions.
The one factor that is common between businesses of all industries and sizes is the lack of time. Setting up a paid, private VPN network can prove to be costly and time-consuming.
Zoho Assist, your all-in-one remote desktop solution, allows users to set up their devices for remote access in just a few clicks at a quarter of the cost of maintaining a VPN.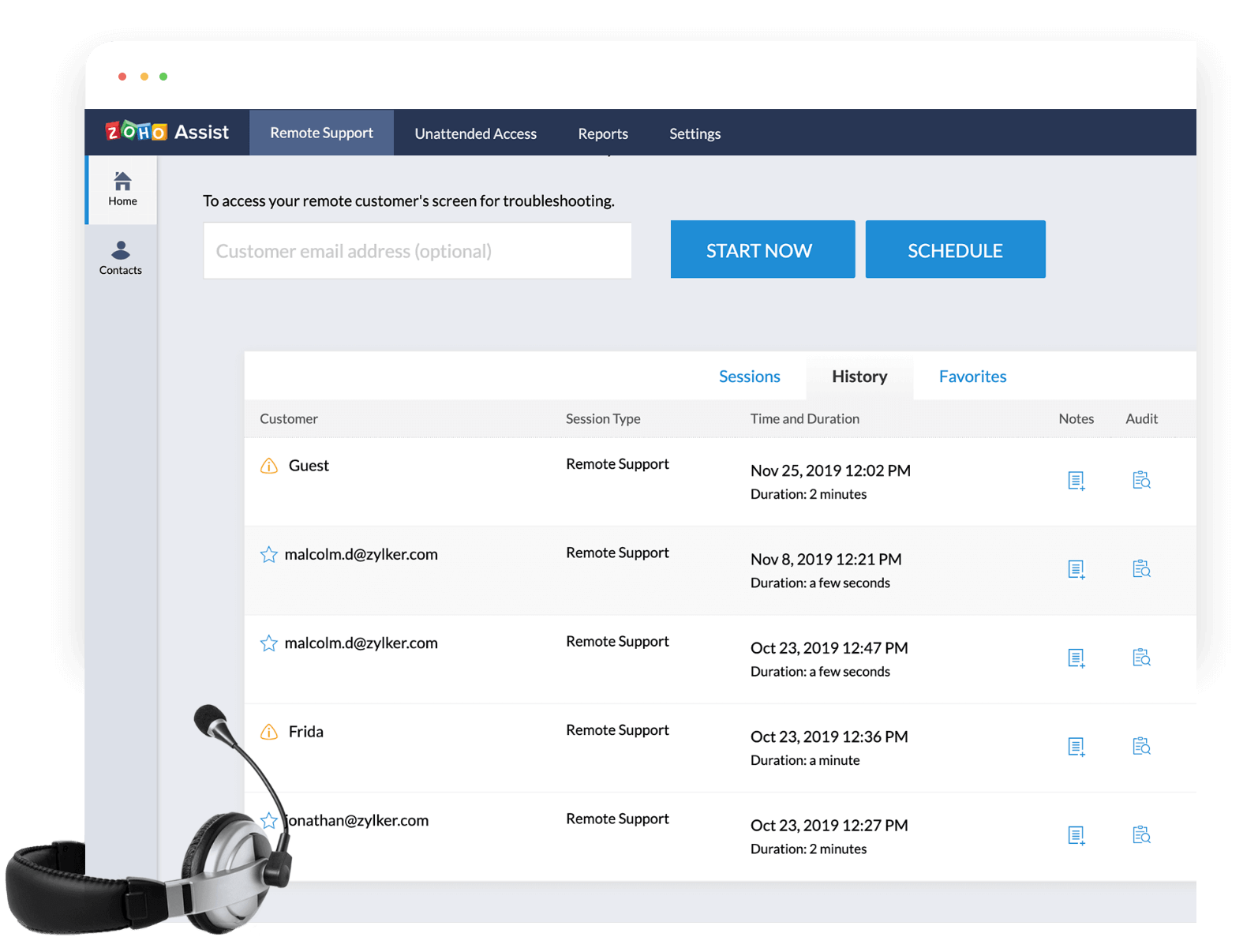 Trusted by great brands
Hitachi

element

Merck

united nations foundation

oneplus

tata elxsi

ola

morris
Unattended Remote Access solutions:
Affordable alternatives to VPNs
Zoho Assist provides cost-effective yet efficient alternative solutions to VPNs while not compromising on user security and privacy. Similar to traditional VPN client software, Zoho Assist allows users to establish direct remote connections with their devices and manage data efficiently. Even though VPNs are useful in establishing remote connections, setting up a VPN connection for remote access can be quite time-consuming.
Nevertheless, unlike traditional VPN client software which requires a comprehensive setup to access remote devices, Zoho Assist's Unattended Remote Access solution offers a simple one-time setup, in which users can configure devices for remote access in an instant.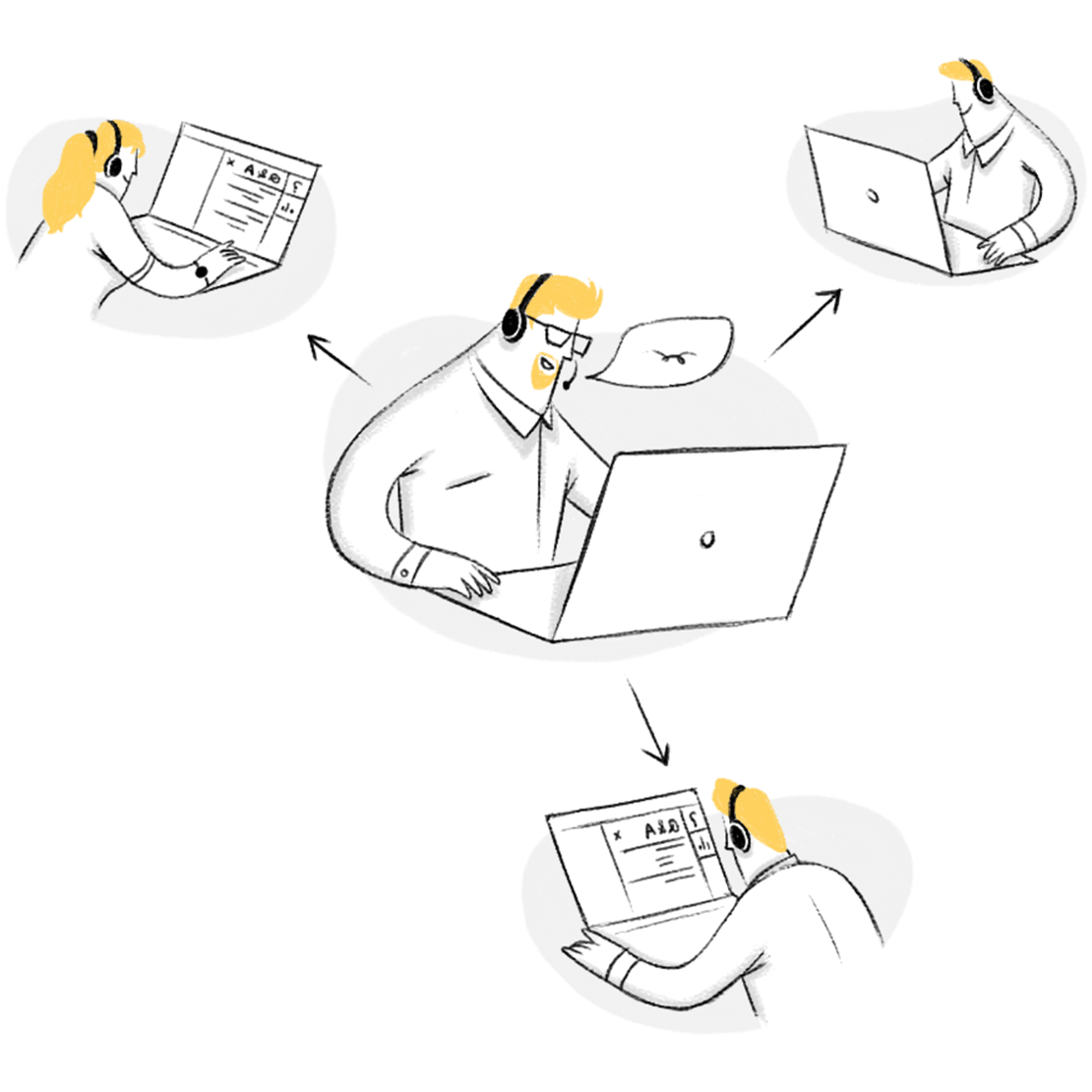 Why use Zoho Assist as an alternative to VPNs
Although many online VPN clients are free to download and use, these VPN clients almost always monitor your internet activity, log your company's private information, and make a fortune selling your data. Moreover, it is to be noted that the transfer of data via a Virtual Private Network can cause severe security risks and may expose your company to data theft.
On top of all the hassle to setup a VPN connection, they often cause productivity slumps as a result of a slow network connection. That's why VPN alternatives such as remote access software are the way to go. An efficient remote access tool like Zoho Assist, not only establishes a secure remote connection but does it at a quarter of the cost of a paid VPN tool.
For private individuals who are searching for a cost-effective VPN alternative to access their remote devices, We at Zoho Assist offer a bundle with basic remote support and access capabilities absolutely free of cost.
Try out Zoho Assist for free
Enhance your team's productivity using Cost-effective VPN alternatives
Zoho Assist's VPN alternative comes with a comprehensive set of features that helps you improve your day to day productivity.
01
Stay connected with your remote computers and mobile devices with Zoho Assist's firewall-friendly remote access.
02
Transfer files between your remote devices in a flash.
03
Perform remote diagnostic operations and wake up your remote computers in sleep using Wake on LAN.
04
Configure a large number of devices indexed under domain for remote access using Distributor.
05
Cross-platform compatible. Establish remote access from Windows to Mac and vice-versa.
06
Share your screen to conduct remote training and demonstrations. Blacken your remote screen to ensure no one else is watching you access your workstation remotely.
The simple, yet comprehensive VPN alternative