Zoho Assist - The above and beyond remote connection software for Windows 10
Zoho Assist is packed with features to make your remote session experience easier. Its simple and clutter-free interactive UI works seamlessly, without compromising on its industry-leading remote assistance features. Available at flexible and affordable prices, it's the ideal remote control Windows 10 tool, whether you're an individual support technician or a colossal service-based corporation.
File transfer
Utilize two-way file transfers of up to 5GB of files in a secure and encrypted channel between you and your customer's system, on a diverse range of platforms. This feature helps make Zoho Assist one of the most powerful and effective remote support tools for Windows 10.
Capture, record, and upload
Take screenshots while in remote sessions to capture important details and save them digitally. Likewise, you can record these remote sessions and upload them to cloud storage. Zoho Assist also allows you to choose the quality of the recording manually, so that you can use the feature to best suit your requirements.
Reboot & reconnect
Most patch installations or updates require the system to be rebooted, and Zoho Assist allows rebooting and reconnecting to the remote desktop during on-demand and unattended access, without losing control. This saves time when reconnecting to a customer's system after reboots and allows technicians to resolve multiple issues in one session.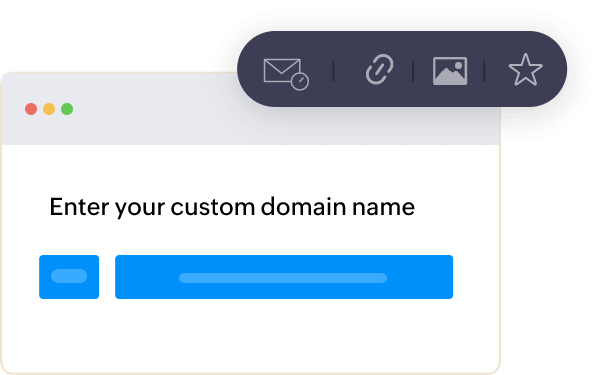 Rebrand & reinvent
On your windows 10 device, enable the Windows 10 remote desktop software, Zoho Assist, that lets you customize the application to an extent you can even modify your company's name and logo, and personalize it with icons of your choice. Even create a custom domain with your company URL, making it more yours than Zoho's!
Cross-platform accessibility
Zoho Assist doesn't let your operating system limit your remote support capabilities. View, access, diagnose, control, and assist users on all major platforms, like Mac, Linux, Ubuntu, Android, and iOS, from Zoho Assist. Without any hassle or additional steps, Zoho Assist increases your workplace productivity by eliminating cross-OS compatibility issues.
Secure, yet simple
Windows 10 remote desktop connection with Zoho Assist is built with multi-level security protocol to ensure the maximum safety of its users—multi-factor authentication, data anonymization, a consent-based interface, customizable session inactivity time, and more. But the simple interface and firewall-friendly nature of Assist means it's compatible with major antivirus software, making it the ultimate remote support tool for your Windows 10 machine.
Unattended remote access
Provide world-class remote desktop connection assistance securely to your customers, even when they're not able to remote access Windows 10 device from their system, with a prior installation of a simple light-weight agent. With unattended access using Zoho Assist, you can connect, view, and troubleshoot to multiple systems simultaneously.
The system's turned off? No worries—by enabling the wake-on-LAN feature in Zoho Assist, the support technician can turn on the user's system and provide the requested assistance, as long as the system is connected to a power source.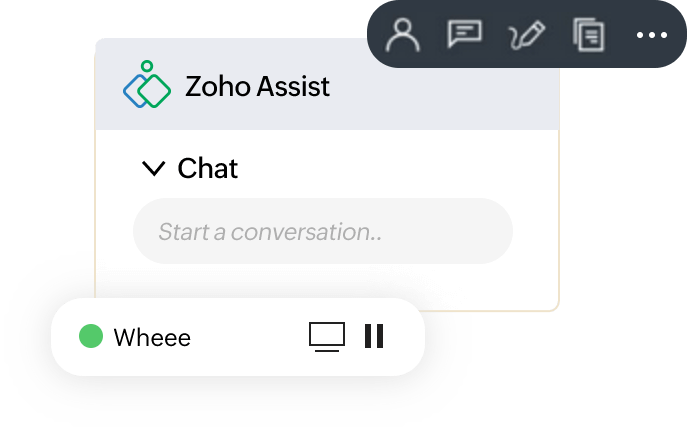 Built-in chat box
No more jumping between applications—Zoho Assist's live chat feature allows the customer and support technician to be connected via an in-app chat box throughout the remote session.
Video and audio support
Improve the user experience for your customers while assisting them remotely with video and audio support, an interactive feature that allows technicians to connect with customers to expedite the resolving of any issues.
Multiple-technician sessions
Connect with multiple support technicians to assist on specific issues. Disconnect the current technician to allow the new one to become the lead, then swap between the technician's screen and the end user, or even switch between the screens of both technicians and the customer with a simple one-click function.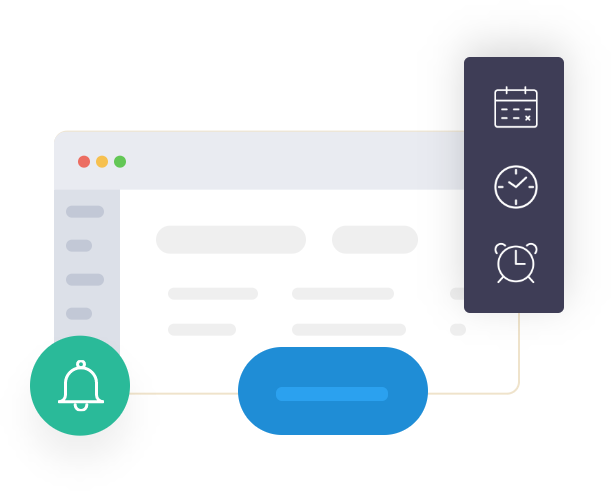 Never miss a beat
Zoho Assist has a flexible scheduling feature, allowing you to schedule a meeting, reschedule it, set reminders, and even trigger emails if the meeting is rescheduled. With Zoho Asisst, you're always one step ahead of your schedule, making managing your time a piece of cake.
How to setup remote desktop connection for Windows 10 using Zoho Assist
Log in to assist.zoho.com and access your Zoho Assist account.
Don't have one? Start your 15 day-trial account today!
For on-demand remote support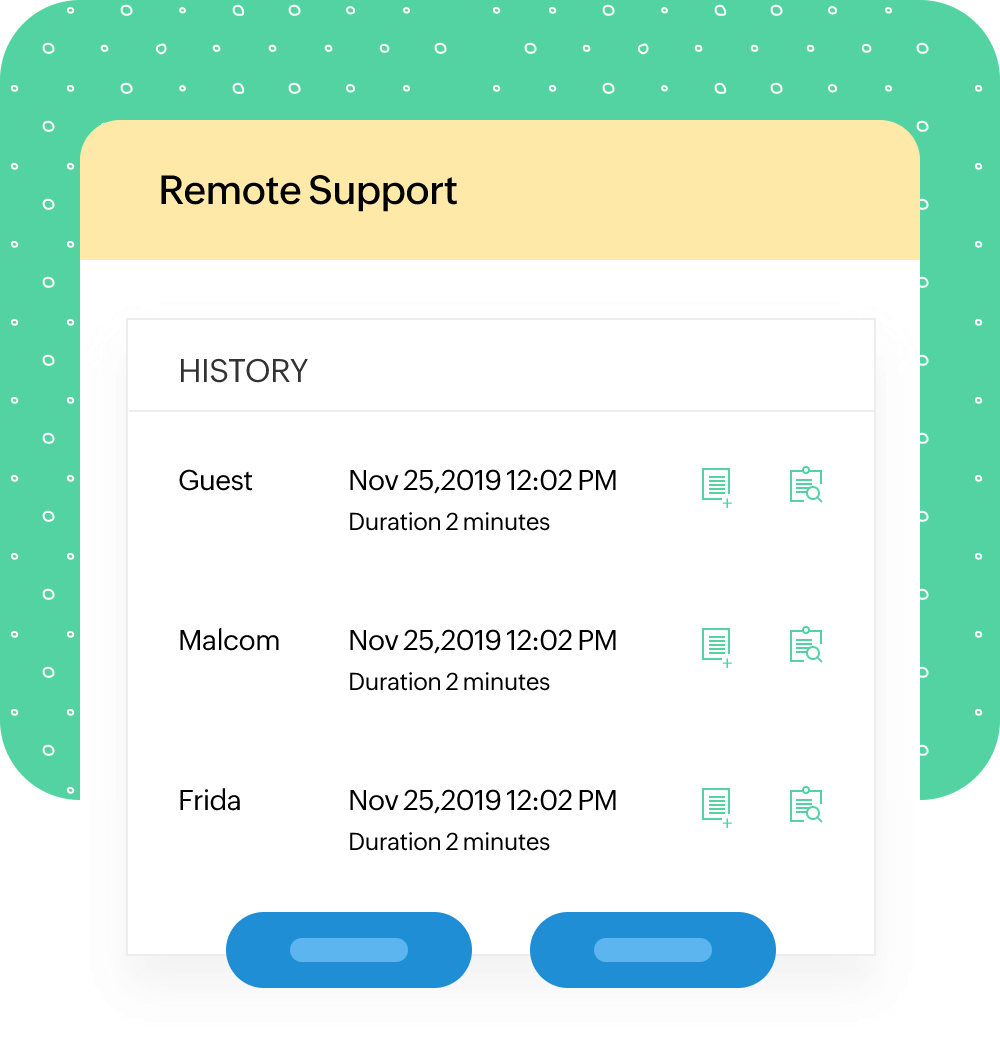 Once your customer connects to the session, the support technician can view and provide remote support.
Step 1 - Log in to assist.zoho.com to access your Zoho Assist account.
Step 2 - Navigate to Remote Support to start a session.
Step 3 - Invite your customers by sending them a link via SMS or email.
Step 4 - Upon clicking the invite link, a lightweight tool will be installed on your customer's system.
For unattended remote access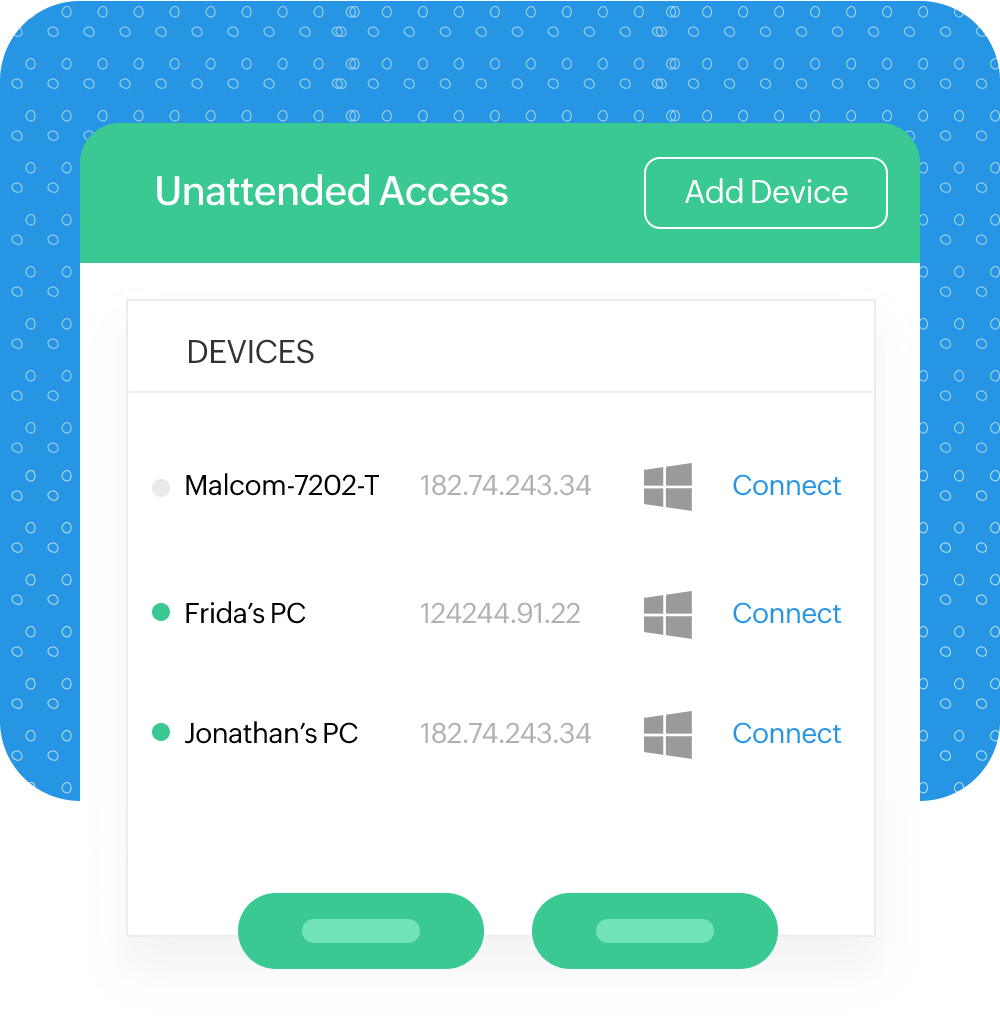 Once the system is configured, click Connect next to the configured device and start accessing the system unattended.
Step 1 - Log in to assist.zoho.com to access your Zoho Assist account.
Step 2 - Navigate to Unattended Access.
Step 3 - Go to the Deployment option and select Add Device.
Step 4 - Configure the device by either sending a deployment link, via bulk distribution, or download the installer for Windows OS.
Step 5 - Once the system is configured, click Connect next to the configured device and start accessing the system unattended.
System requirements for Windows 10 remote support
Zoho Assist is built effectively to have a simple interface that allows it to work flawlessly across diverse platforms even with a basic setup. Assist can be accessed from all web browsers, and multiple platforms without any hassle. Establish instant remote connection using the remote desktop application for your windows device. Zoho Assist has also extended its support to Windows 11 remote desktop as well. To learn more about the specific requirements,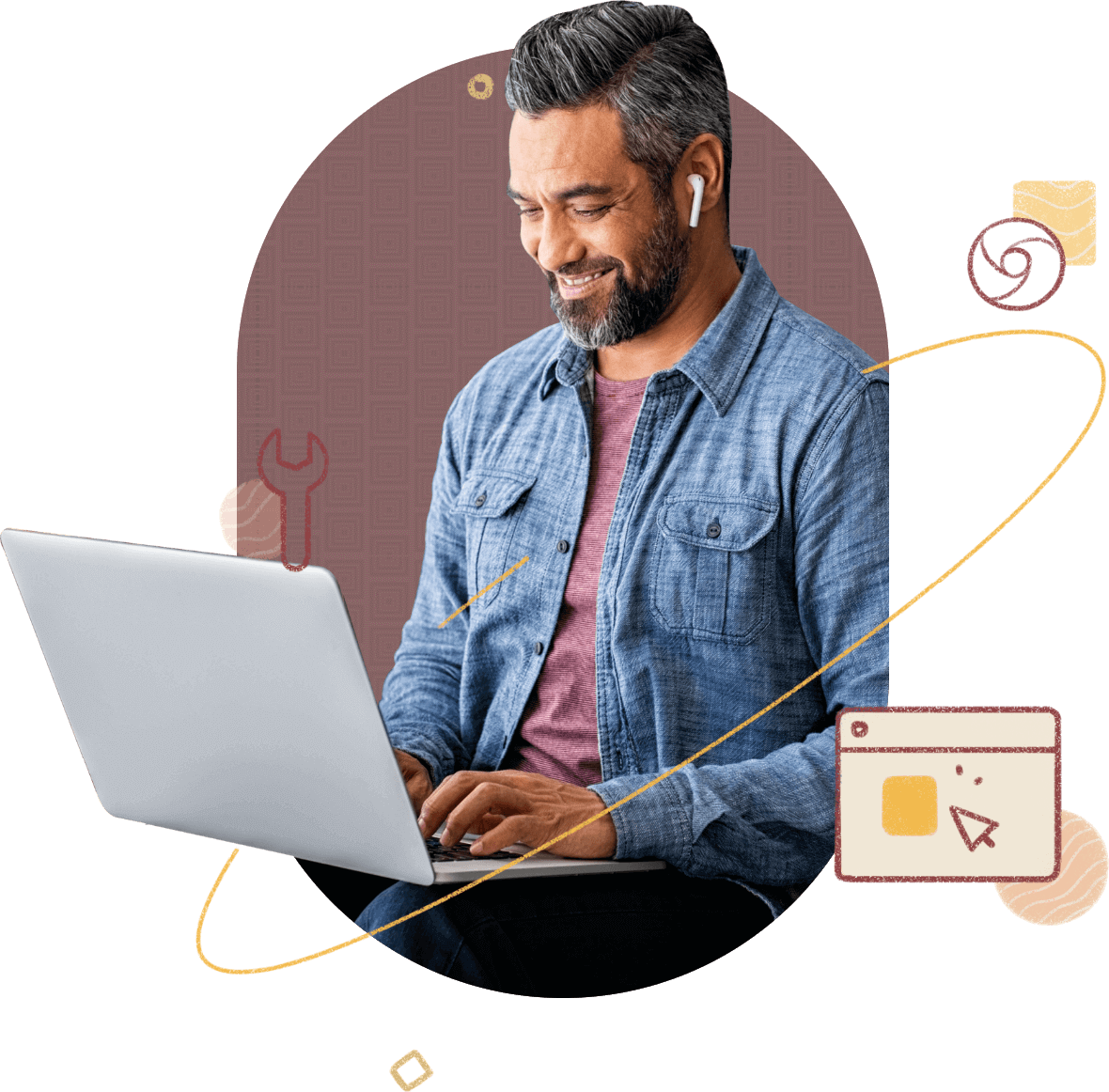 Start your 15 day free trial today