What is White label BI & Analytics
White label Analytics, also referred to as white label business intelligence, is a subset of embedded analytics. It is a top requirement for application providers—including original equipment manufacturers (OEMs), independent software vendors (ISVs), and software as a service (SaaS) providers—who are very particular about ensuring that the look and feel of their analytics module blends with their company's branding.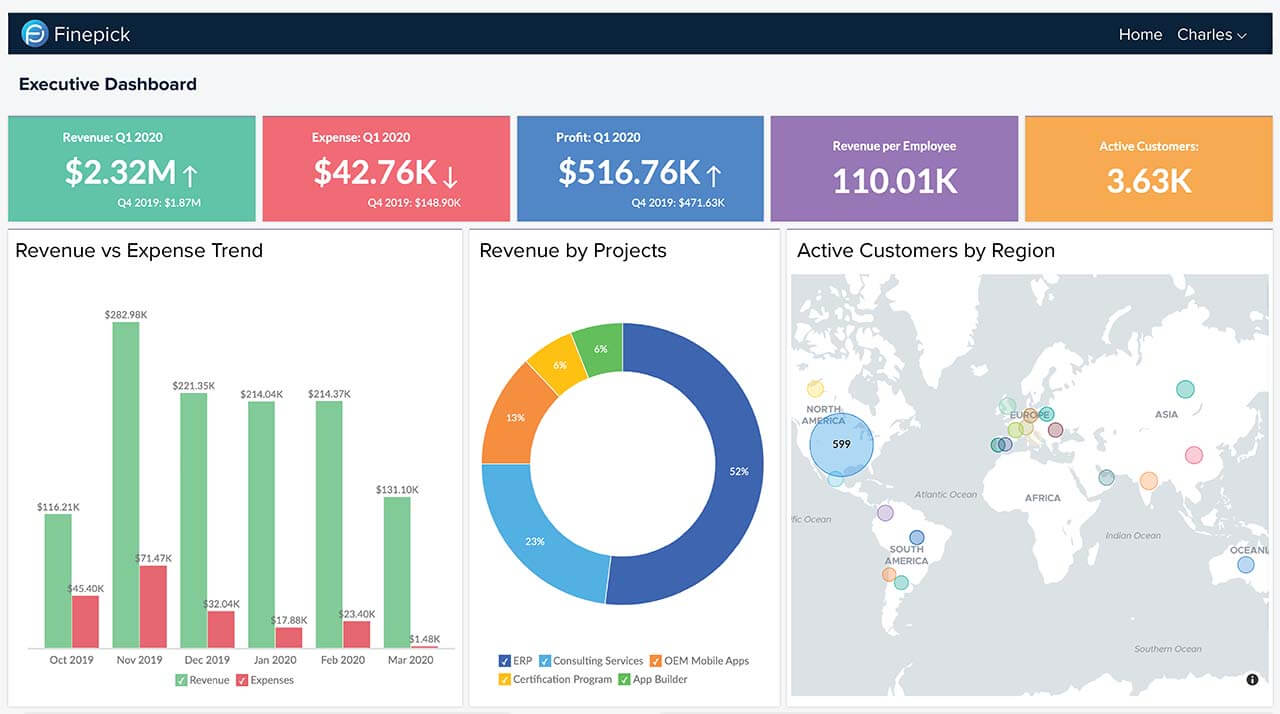 Icon
Icon
Icon
Icon
Icon
Icon
The relevance of White-labeling in BI & Analytics
Icon

How does white-labeling come into play in BI & analytics? By ensuring that reports and dashboards look like the rest of the application. This is possible by facilitating developers to match the application's fonts, colors and branded design themes, within the analytics module.

Icon

Almost every analytics provider claim to have white labeling. Yet many of them just offer a few choice of themes and brand customizations. A white-labeled solution in a true sense, should support elaborate customization of the visual attributes involved in the making of user-experience.

Icon

Good white-labelling can increase user adoption by ensuring brand consistency and a seamless user experience. It also enables businesses to flex their analytics capabilities without necessarily admitting to third-party collaboration.

Icon

Companies at different stages of the growth phases can utilize white label analytics. Startups can leverage it as a competency that drives rapid growth at a significantly lower cost. Larger organizations, especially legacy heavyweights can use it to share actionable insights within their company and present relevant data-say, annual performance-with stakeholders to whom they are accountable like boards of directors, investors and shareholders, all through the prism of their own branding.

Icon

If you are convinced about the utility of white-labeled analytics and yet worried about one last question - Will this be cumbersome to implement? The answer is 'definitely not'. White-labeling takes minimal development effort and largely an one-time activity except for drastic changes or major overhauls.
How to get started with Zoho Analytics
The video gives you a brief yet comprehensive overview of Zoho Analytics.
More Videos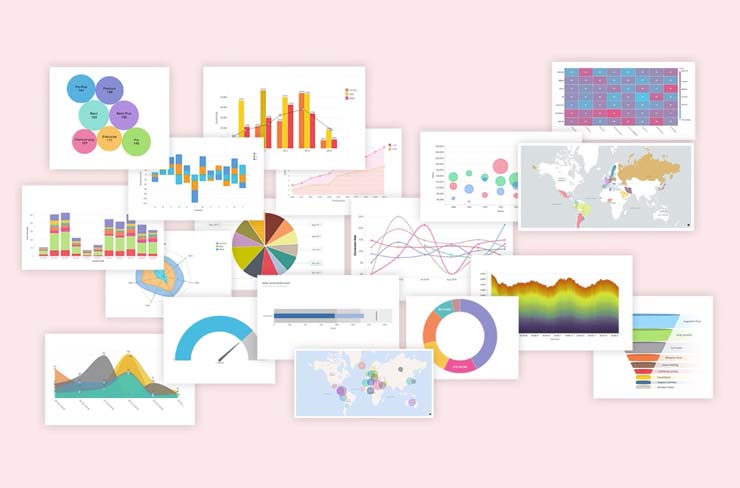 Icon
Zoho Analytics' Embedded BI Offering
Know how Zoho Analytics ticks all the boxes for an embedded analytics provider.
More Videos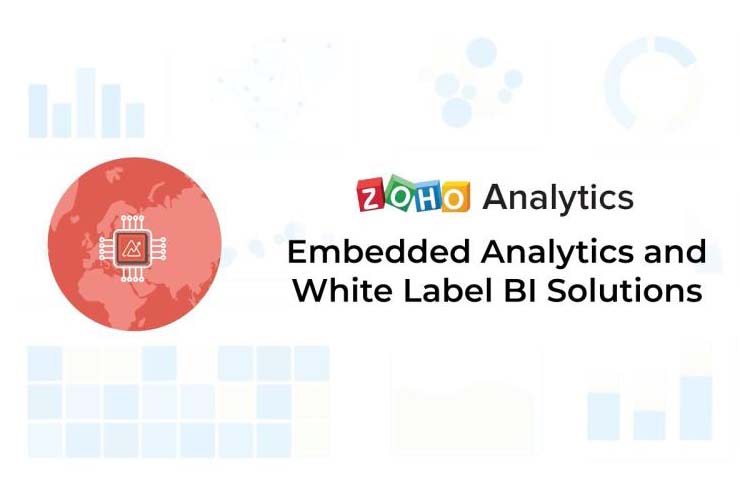 Icon