In-depth Analytics for Exact Online
Effortlessly get and analyze data from Exact Online to extract real-time insights into your business anytime, anywhere. Track KPIs across all domains like sales, inventory, finance, HR, and arrive at data-driven business decisions.
Sign up in less than 60 seconds
Analyze all your sales, finance, HR, and payroll data from Exact Online under one roof
Measure your sales

Slice and dice your purchase data the way you like. Analyze and track your invoices by age, status, quantity, and more.

Optimize your inventory

Know your most and least selling products to understand your customer preferences. Dive deeper and analyze your stock details to optimize your inventory efficiently.

Understand your workforce

Analyze and understand employees better. Gain valuable insights into your overall workforce distribution based on gender, designation, experience and lots more.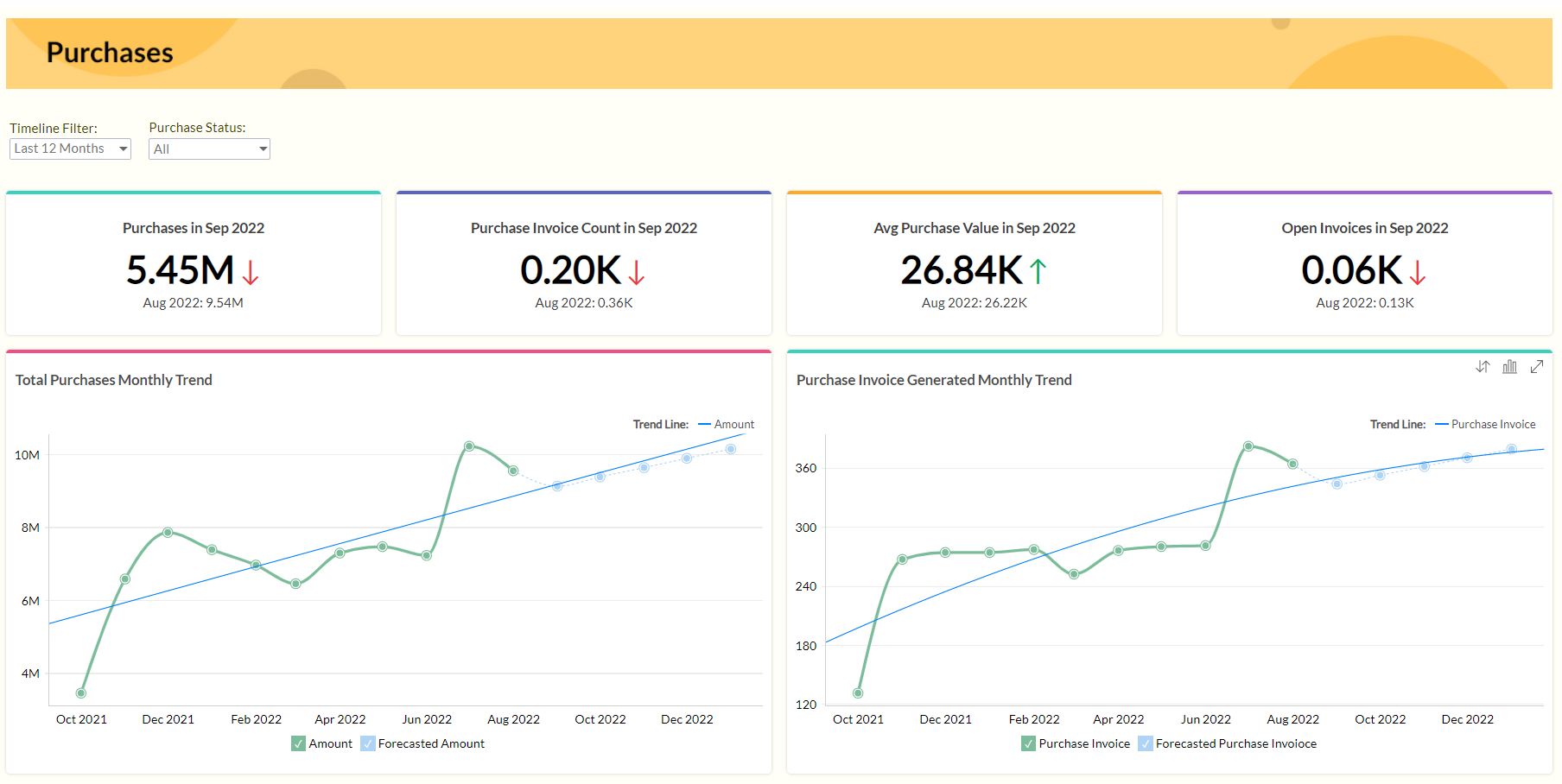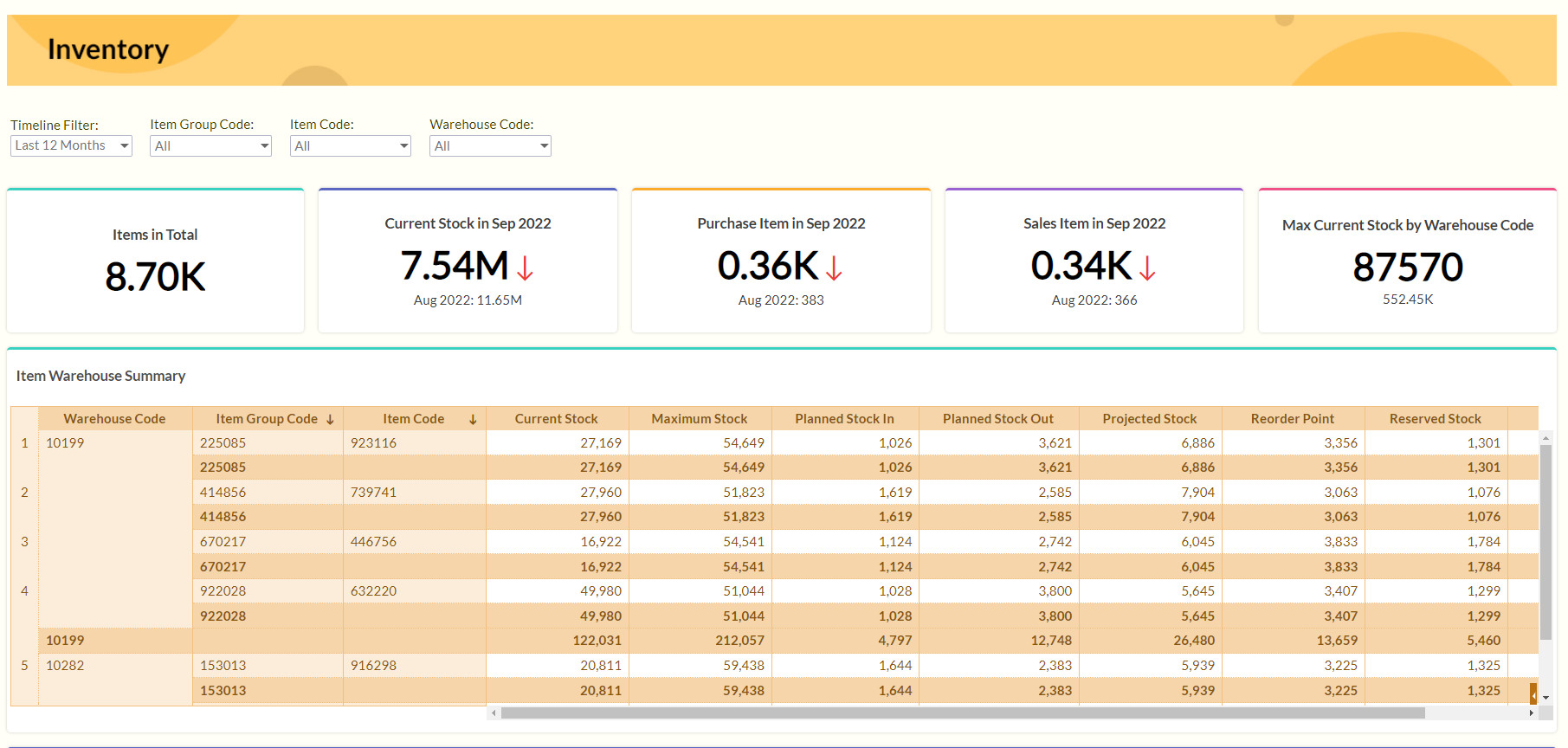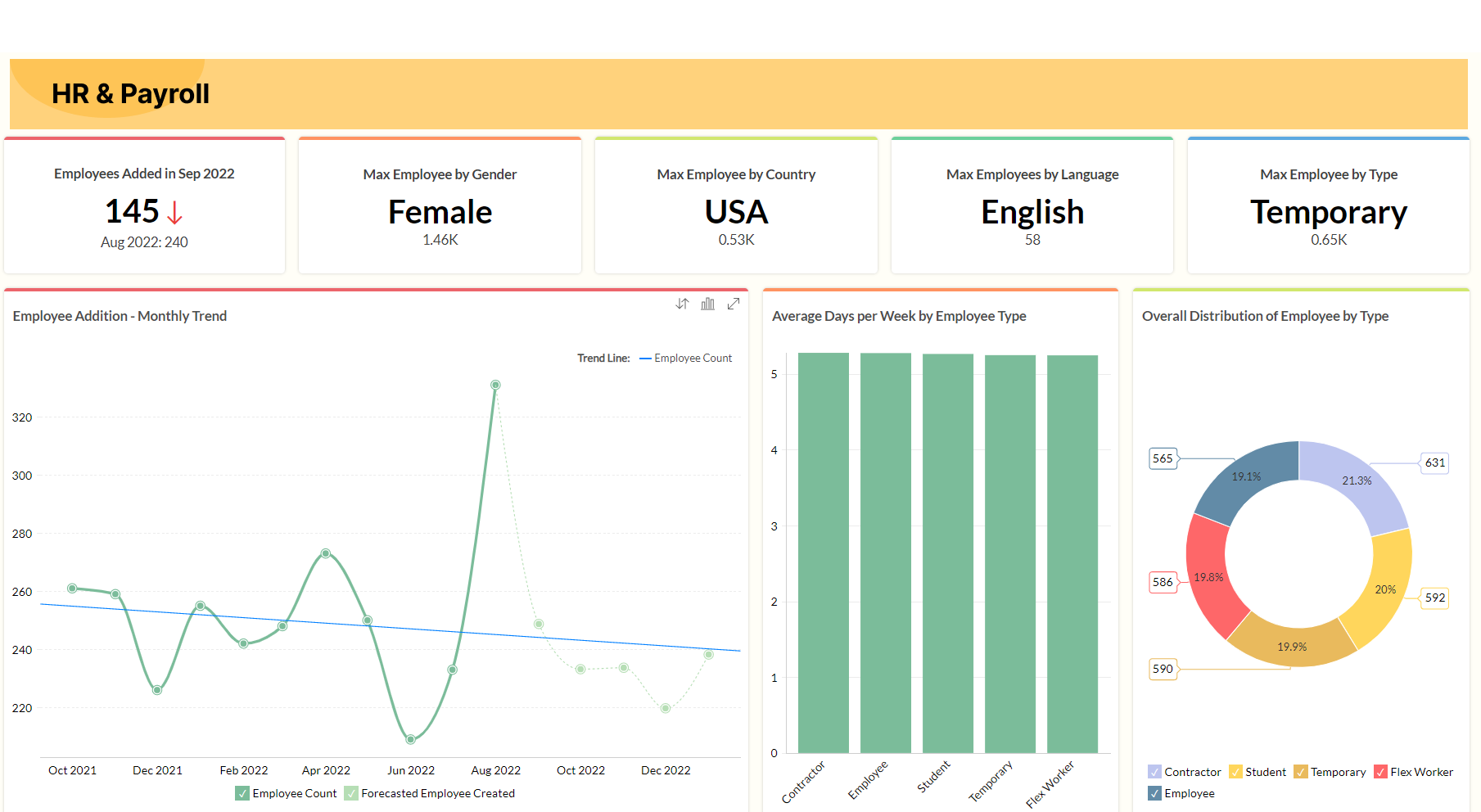 Unearth hidden insights from your raw data
Visual Analysis

Get 100+ pre-built visualizations or build your own reports and dashboards using an easy-to-use, drag-and-drop interface. Drill down, view underlying data, and do much more

Data blending

Combine data from different sources for cross-functional analysis. Gain insights that wouldn't be possible with data from multiple locations.

Conversational analytics

Converse and ask anything to Zia, our AI-powered assistant, and get instant insights in the form of reports and KPI widgets.

Collaborative analytics

Develop & analyze reports together with your team. Share and embed your visualizations for wider consumption.

AI powered insights

Go beyond numbers and get contextual insights, in the form of digestible narrations from any data point.

Craft stunning data stories

Create beautiful presentations with Zoho Show by seamlessly embedding analytical insights and let your data do the talking.
"Zoho Analytics is one of the most robust reporting platforms out there. Through the Zoho Analytics platform, we are able to stratify and cut multiple data points. Zoho Analytics allows us to create insightful reports and dashboards that provides us with invaluable tools to analyze our business."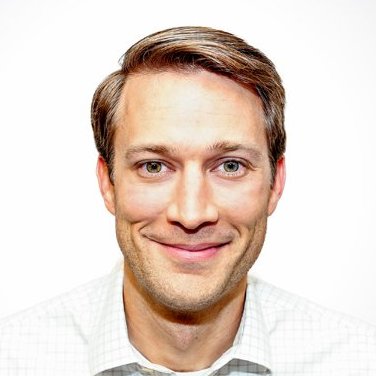 Ryan Fox
Regional Director, Health Outcomes Sciences