In-depth Analytics for Site24x7
Visually analyze and improve your website/service/platform availability with meaningful insights into your outages, alarms, monitors, and infrastructures. Share insights with colleagues and customers to arrive at informed business decisions.
Sign up in less than 60 seconds
Track all key metrics at one place
Effectively minimize downtimes/outages

Track the number of outages and analyze key metrics like downtime count, duration, and frequency across locations. Analyze and identify the root cause to minimize downtimes, and maximize website/application/server performance effectively.

Track your alarms

Easily keep track of your monitor issues by analyzing all the alarms in one place. Segregate issues by severity and analyze the alarm duration, top reasons, occurrences by location, etc in minutes.

Analyze your monitors

Get a complete overview of all your monitors instantly. Dive deeper and find out the distribution of active and suspended monitors based on their occurrences, category, type, and a lot more.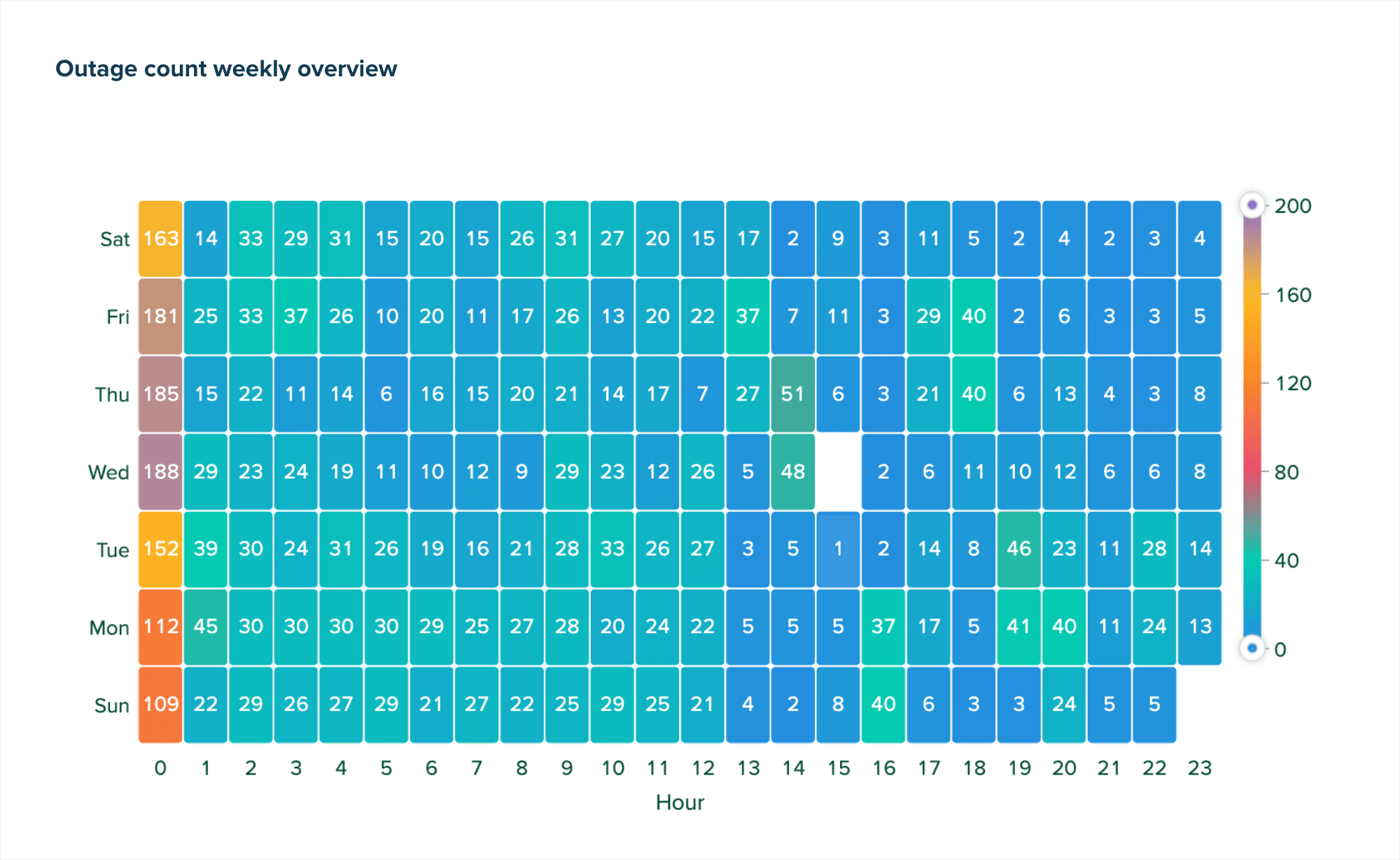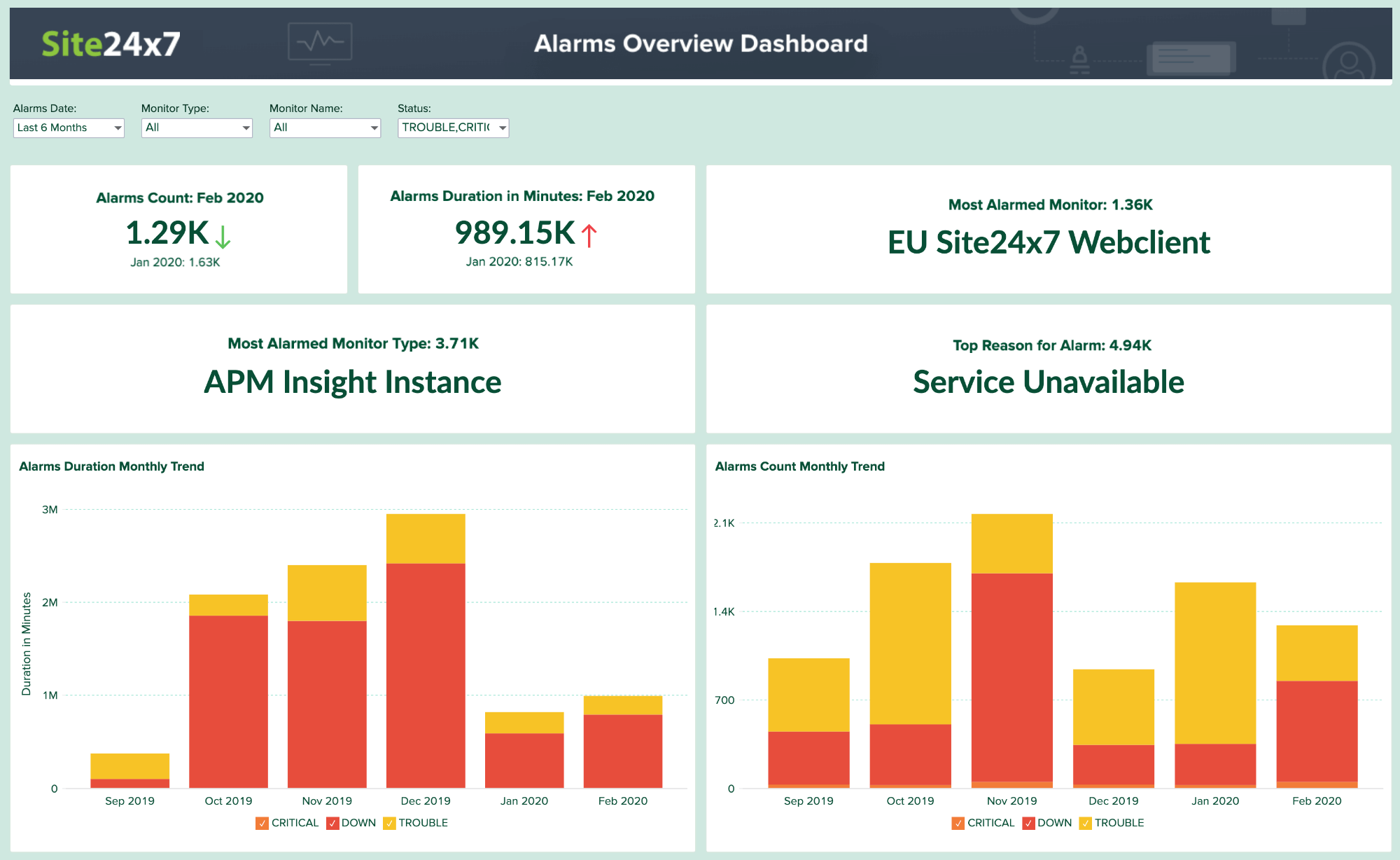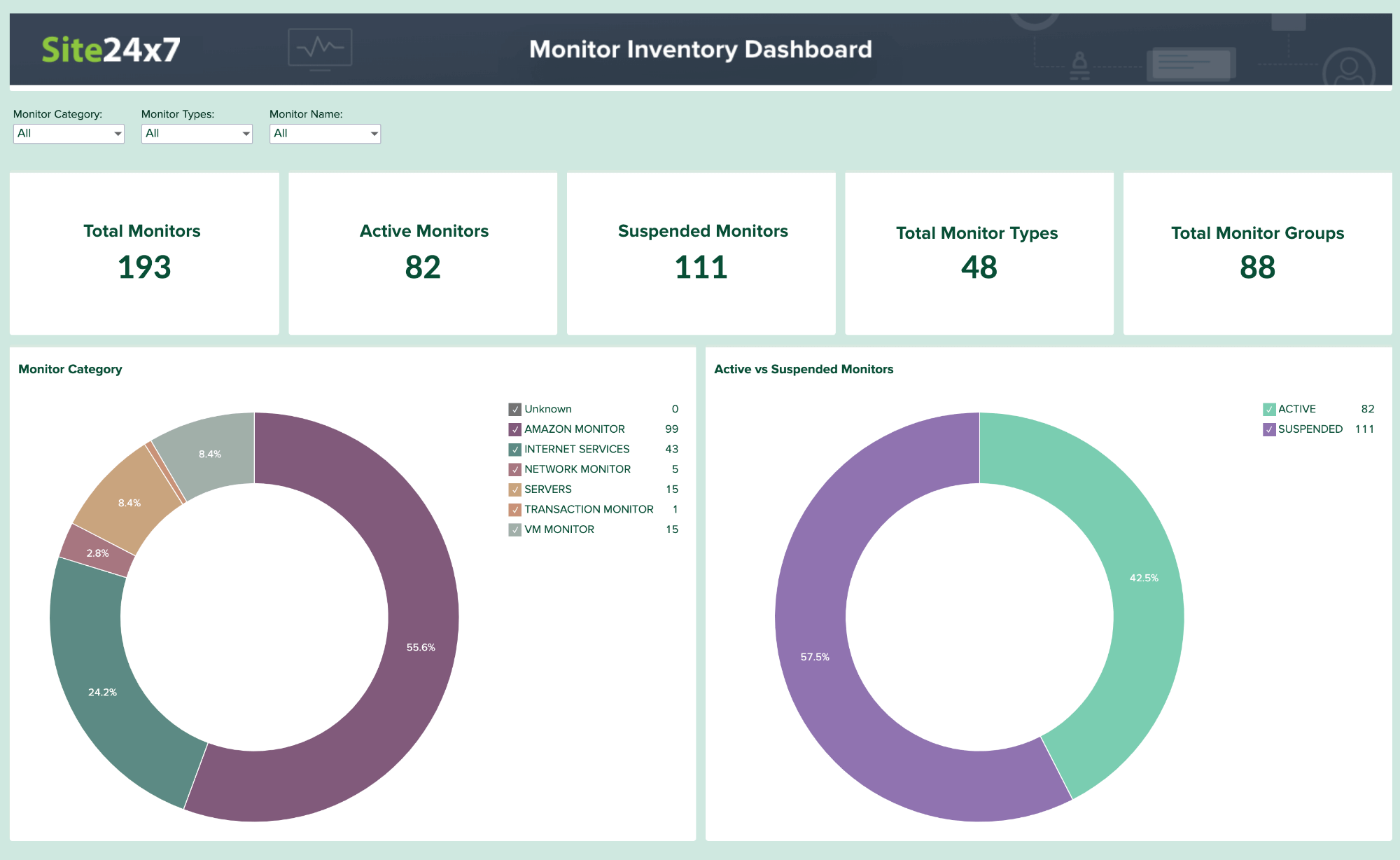 Go from data to insights into minutes
2 Million Users. 50 Million Visualizations. 1 Analytics Platform.
Collaborative analytics

Build & analyze reports together with your IT services team. Share and embed your visualizations for wider consumption.

Pre-built visualizations

Instantly kick start your analytics journey with over 75 pre-built reports and dashboards on all your events.

Email, export and print reports

Export or print reports for offline access. Schedule your reports and dashboards to be emailed automatically to your peers.

Data blending

Combine data from Site24x7 with other data sources for cross-functional analysis. Gain end-to-end insights across all your business processes.

Smart AI assistant

Type out your questions, and see Zia, our AI-powered assistant, come up with suitable answers in the form of reports and KPI widgets.

Embedded analytics

Get a powerful reporting and analytics solution in your brand name, embedded within your product/application or set up as a standalone portal.
"I have, and will continue to share with others, my ringing endorsement of Zoho Analytics. With the fantastically friendly user interface, phenomenal customer support, and cost-effective pricing, Zoho Analytics has really hit a sweet spot."