Work remotely with Zoho Workplace
All the tools you need for an enhanced work-from-home experience. With communication apps like Meeting, Cliq, Mail, and other real-time collaboration tools in Zoho Workplace, you can stay productive and work efficiently, no matter where you're located.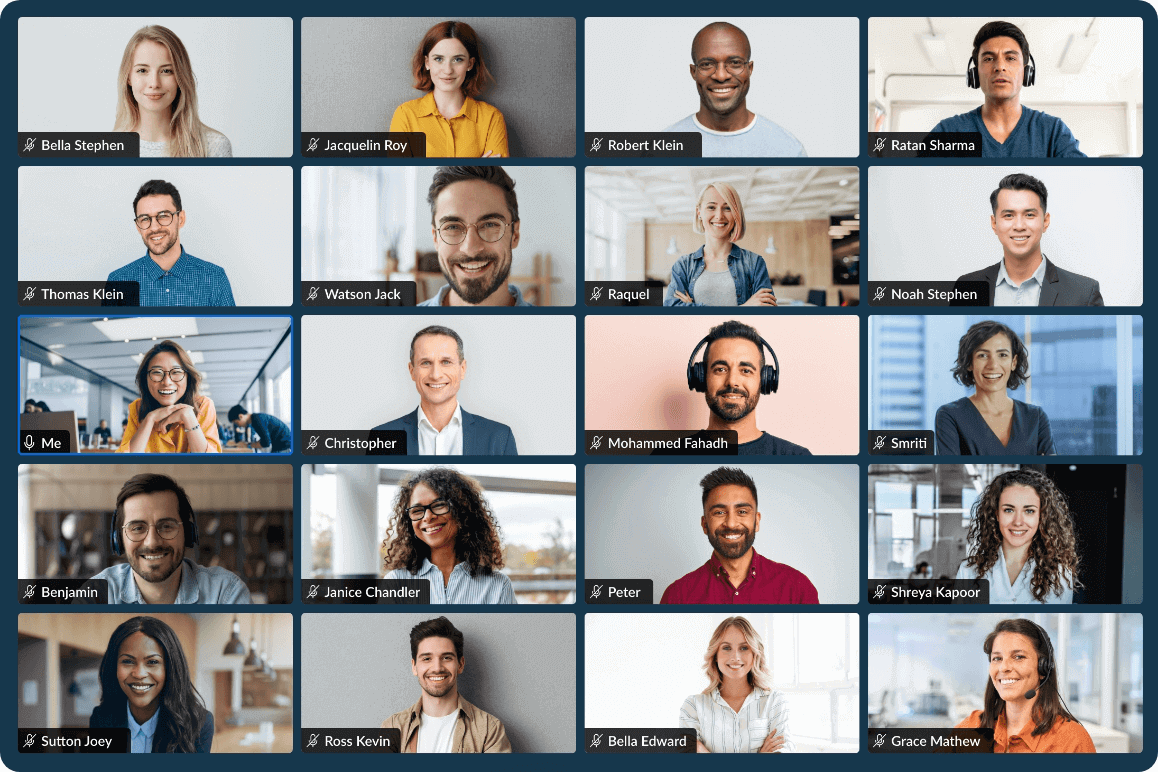 Host online meetings
Web conferencing has become the need of the hour. When most of your work discussions and decision-making happens in online meetings, Zoho Meeting ensures you get the best experience for your virtual conversations.
Secure meetings from intruders with the Lock Meeting feature
Add co-host and conduct meetings together with them
Record meetings and share with colleagues who couldn't join
Instantly communicate with chat
Whether you're working across the room or miles apart, nothing gets the message across faster than an instant chat. While Zoho Cliq is the go-to tool to chat with your colleagues, it offers much more to connect your team than instant messaging.
Communicate in personal chats, groups, and channels
Make audio and video calls directly from your chat window
Check in, let people know your availability, and see who's away and who's at work with the Remote Work tab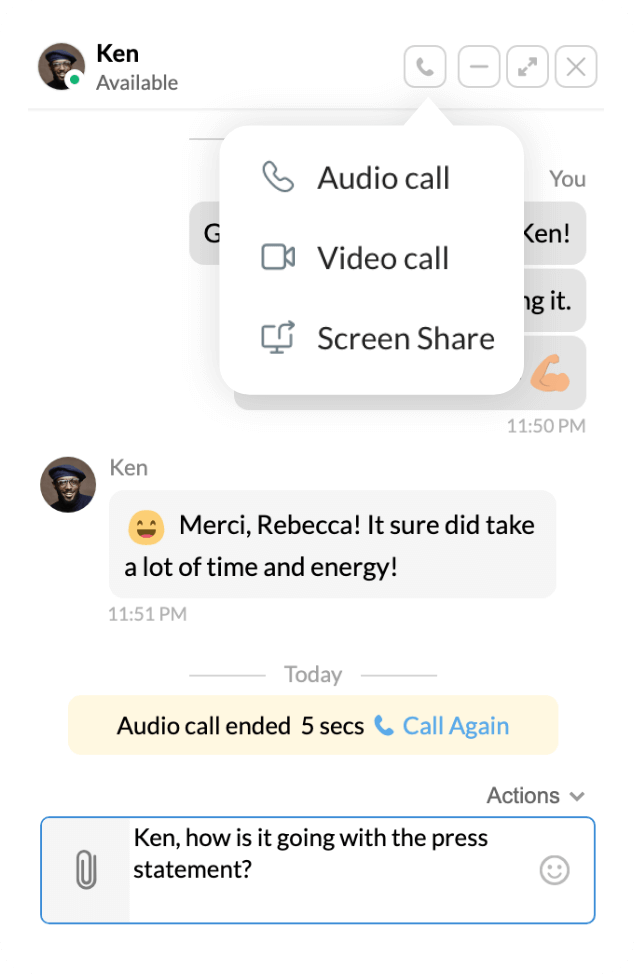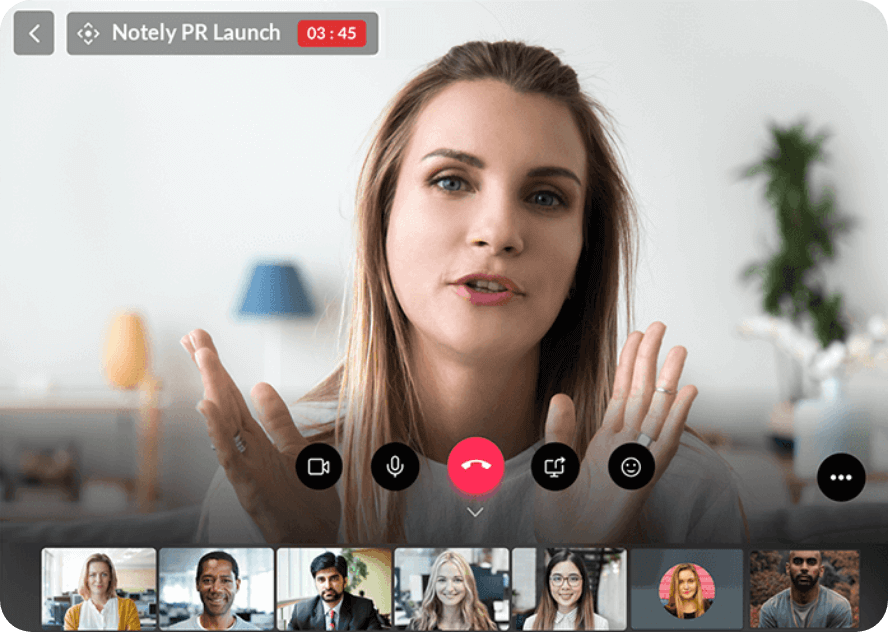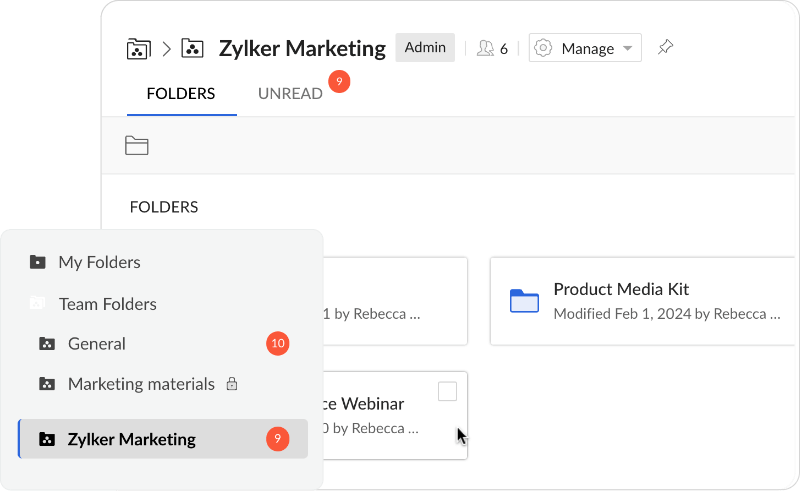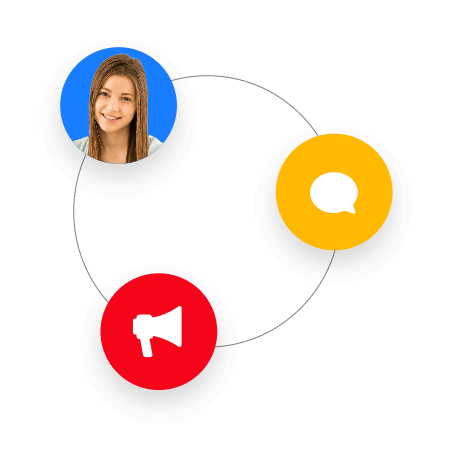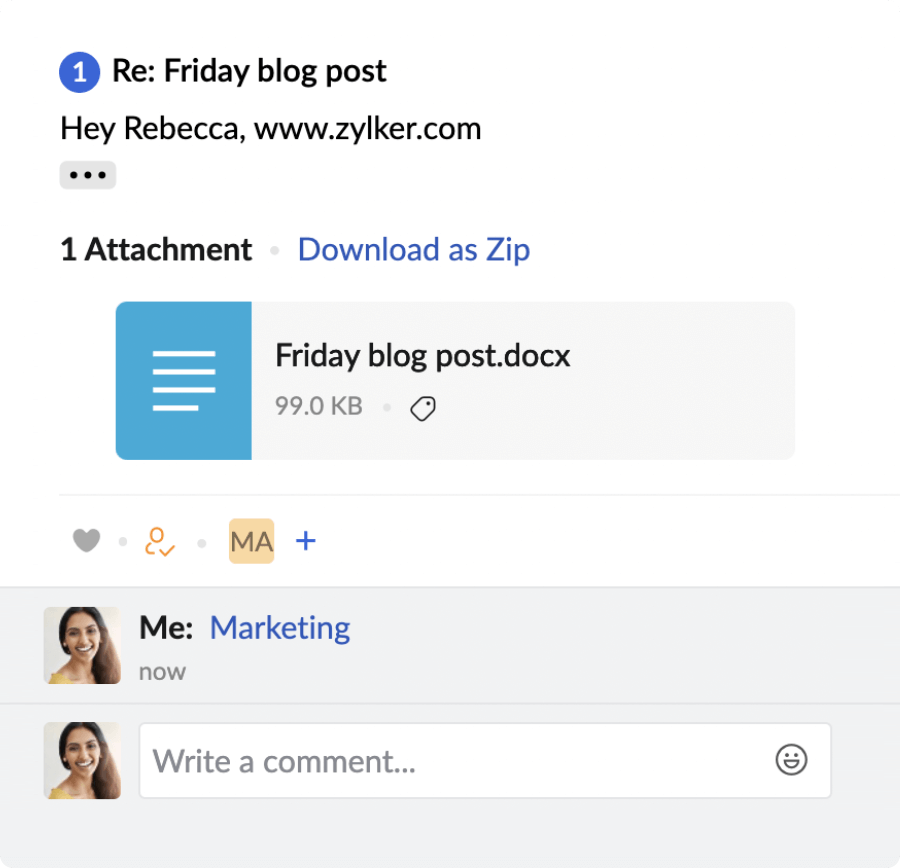 Build a collaborative workspace
Collaborate with your team, brainstorm ideas, and bring them to life. Workplace bridges the remote work gap by providing the best real time connection with your team.
Create, edit, and work together on documents, spreadsheets and presentations. Store your work in shared Team Folders so everyone has the access they need.
Move emails from your inbox to Streams to discuss further actions and coordinate with your team by commenting and tagging them.
Interact with your stakeholders, post announcements, and keep them in the loop with exclusive channels on Connect.
Manage files in one place
WorkDrive is a unified platform making it easy to store, access, and share all your files from a single place. Spend less time searching for files and more time doing work that matters.
Categorize your files using personalized labels and instantly locate them using the advanced search features.
Manage various file versions without having to save copies. Easily compare versions, revert to any version and avoid duplication issues.
Collaborate efficiently on files without data loss, set appropriate access permissions to protect your information, and keep track of all changes in your document.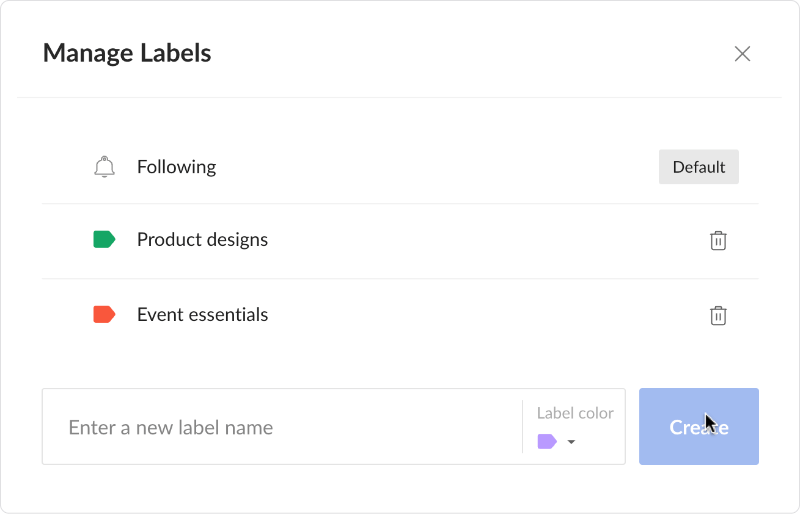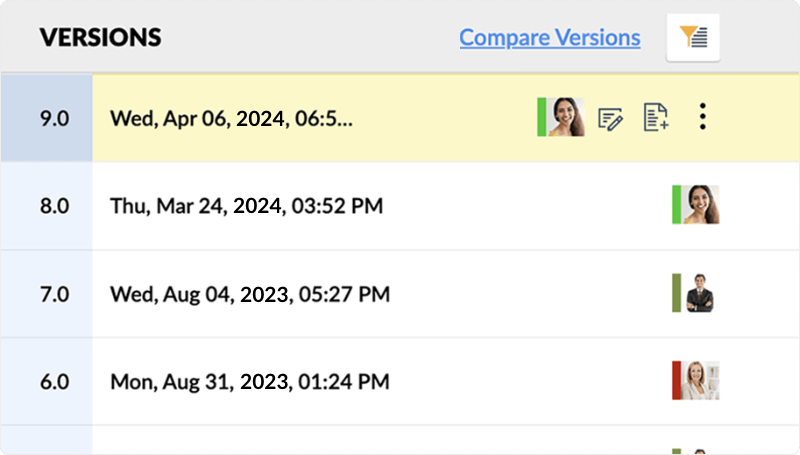 Get work done together from anywhere

How do you work together when you are not together? Real-time collaboration is key for getting effective work done from anywhere. With office apps Writer, Sheet, and Show, you can create content and collaborate with colleagues at the same time. To make files easily accessible to your teammates, you can create Team Folders in WorkDrive and maintain central workspace and shared files for your whole team.

More integrations for less navigation

All your Workplace apps are seamlessly integrated. If you'd like to quickly video call, chat, or set up a meeting with someone while browsing through emails or forums, you can do so directly from Mail or Connect without switching to Cliq or Meeting. Every app in Workplace helps you stay connected and always updated.

Keep an eye on all your Workplace apps

The unified Workplace dashboard view brings all your Workplace apps together with combined notifications and announcements. Avoid notification overload: Workplace helps you stay on top of your tasks, prioritize your schedule, and never miss another meeting.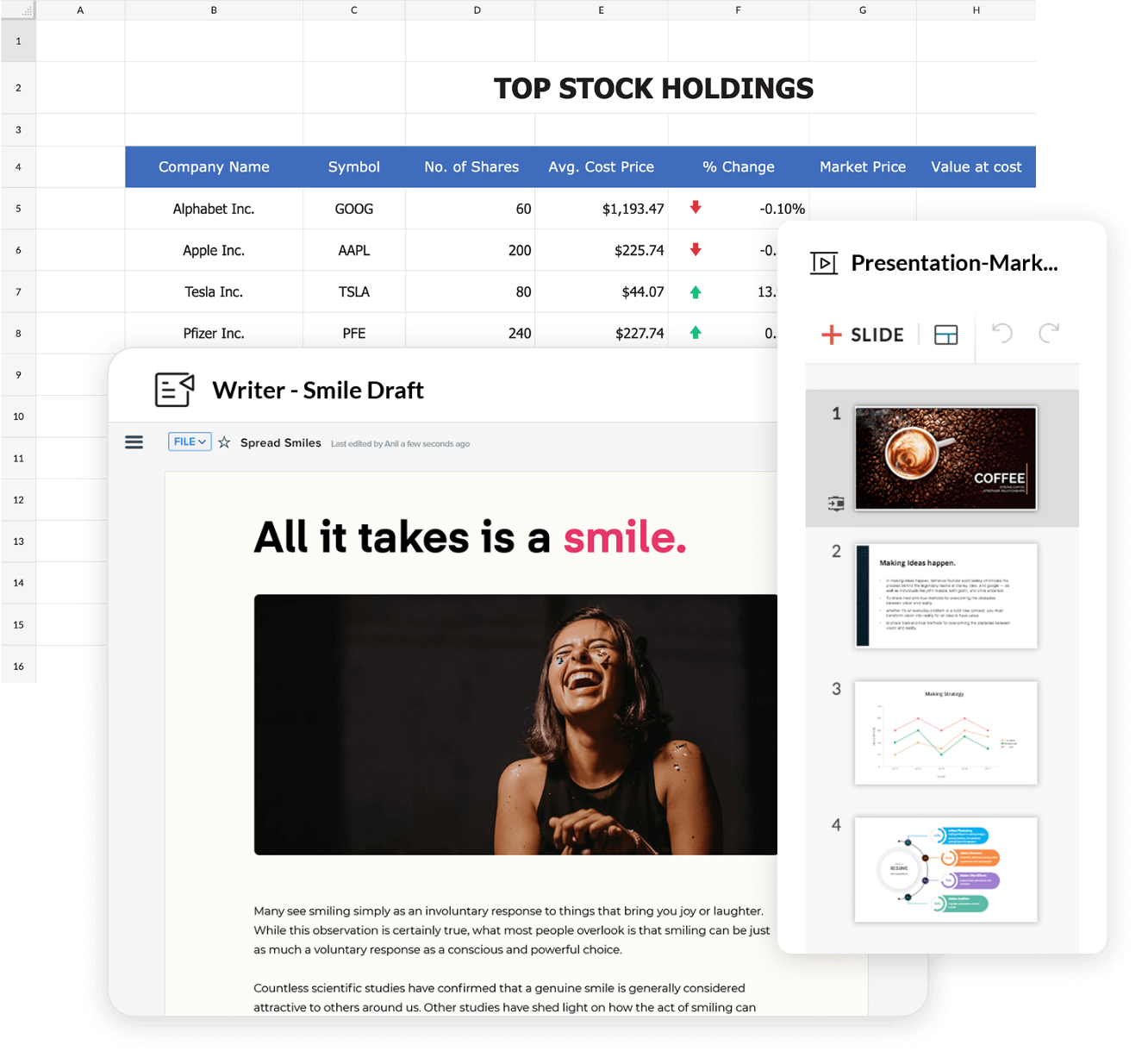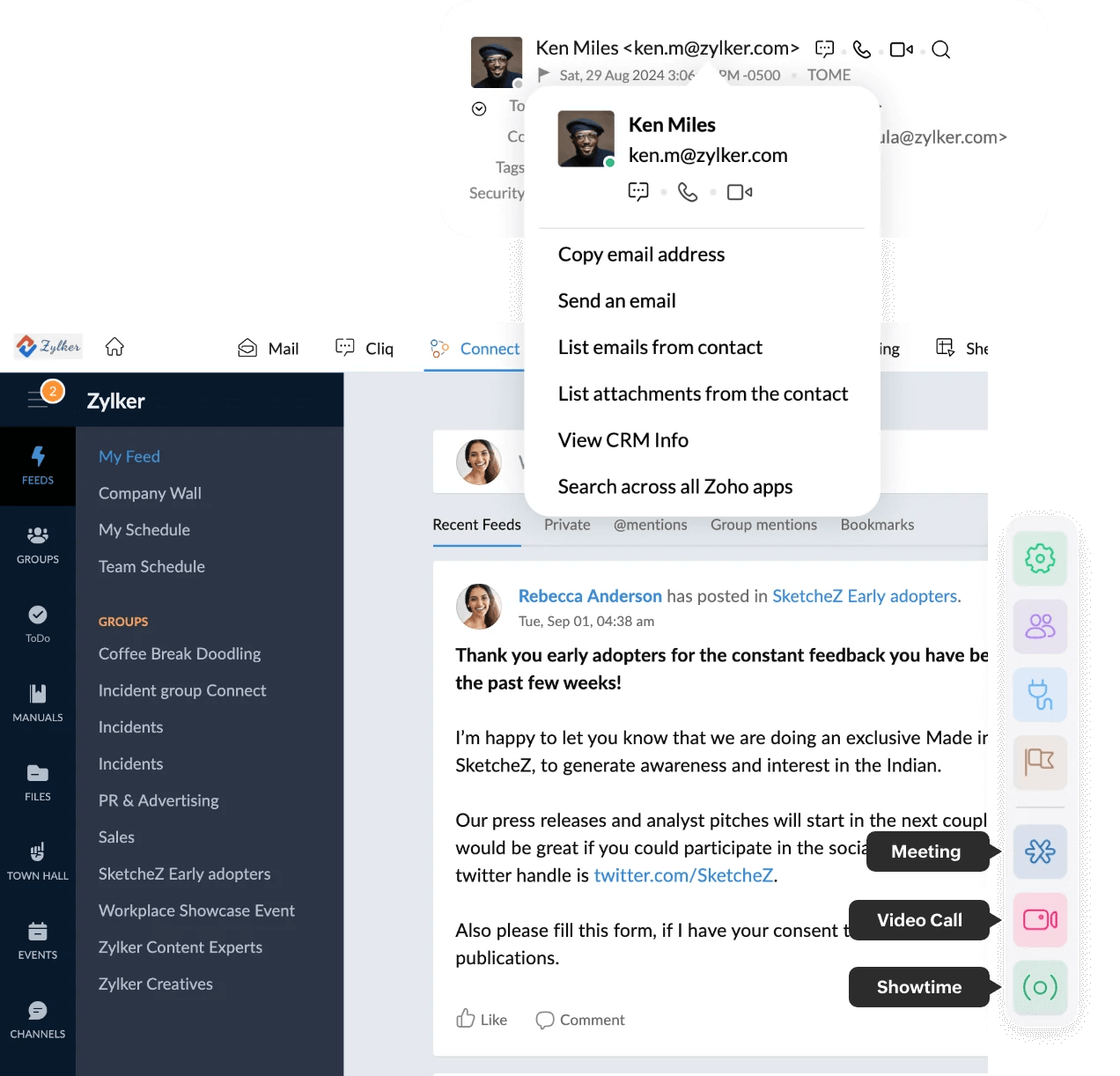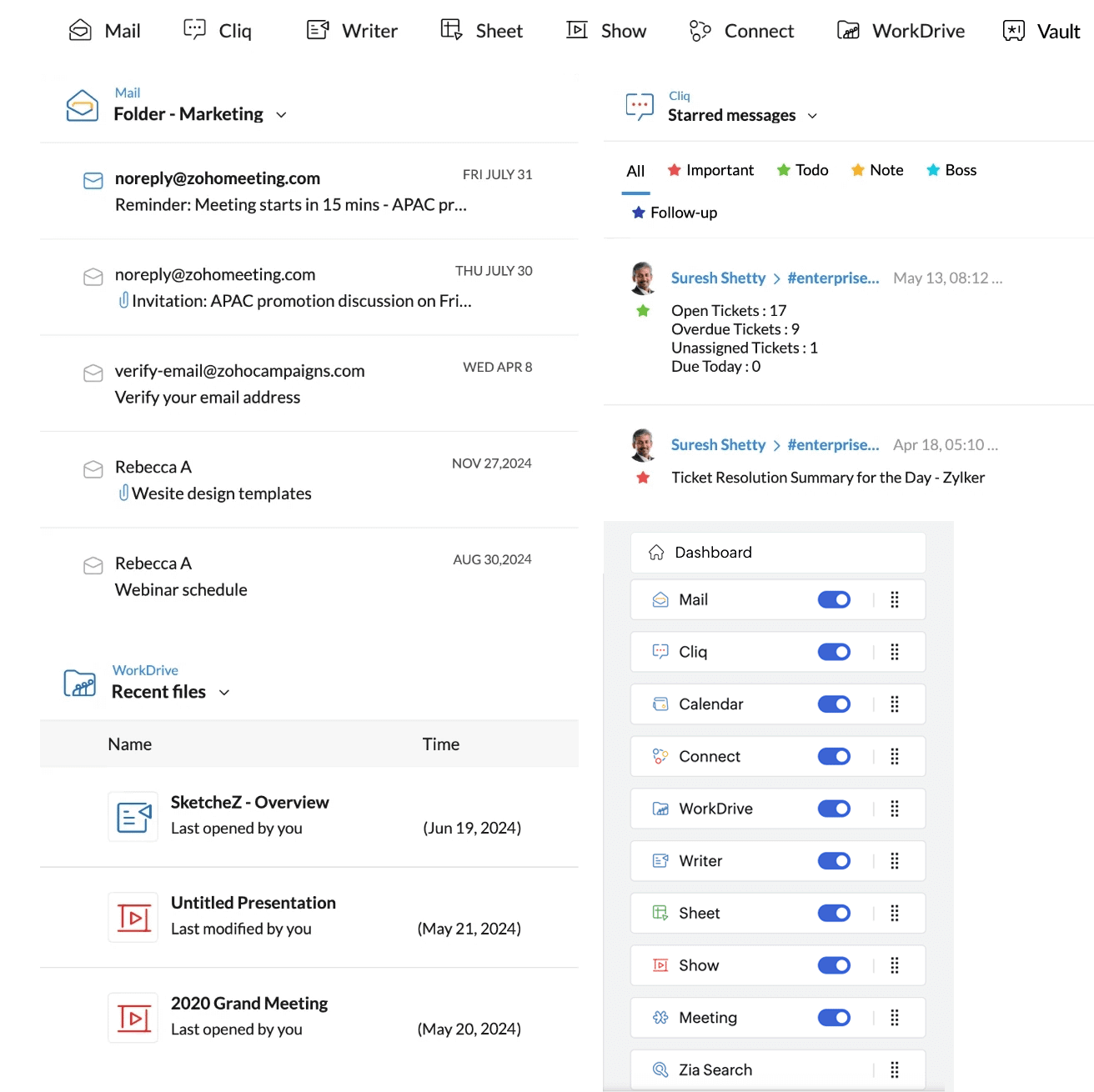 Frequently Asked Questions
What is remote working software?

Remote working software are tools and applications that enable individuals and teams to work from different locations, communicate effectively, collaborate, and manage tasks and projects remotely. Examples of remote working software include video conferencing, messaging apps, project management tools, file sharing and collaboration software, time tracking tools, and VPNs. These tools are becoming increasingly popular for virtual collaboration and communication as remote work continues to rise.

What tools does my business need for remote work?

Some essential tools for remote work include:

Communication tools: Video conferencing software, messaging apps, and email clients are essential for effective communication between remote team members.
Collaboration tools: File sharing and collaboration software, project management tools, and team collaboration software can help remote teams work together effectively.
Productivity tools: Time tracking software, task management tools, and other productivity tools can help remote workers stay focused and on track.
Security tools: Virtual private network (VPN) software and other security tools are essential for protecting sensitive business information.

What are the remote work apps included in Zoho Workplace?

Here is the list of remote work apps included in Zoho Workplace

Zoho Meeting for web conferencing
Zoho Cliq for connecting with your team through instant messaging
Collaborative tools like Zoho Writer, Zoho Sheet, and Zoho Show that help to create, edit, and work together on documents, spreadsheets and presentations.
Streams in Zoho Mail that help in coordinating with your team by commenting and tagging them.
Exclusive channels on connect to interact with employees and keep them posted with announcements
WorkDrive to ease the hassle of managing files

A unified dashboard view to manage your workplace effortlessly.

How secure is Zoho Meeting for web conferencing?

Zoho Meeting enhances meeting security and privacy with host-controlled access and the lock meeting feature, preventing unauthorized entry. Only the host has recording privileges, ensuring privacy even if unauthorized individuals join. Admins can enable sound notifications to monitor participant activity, while users have full control over audio, video, and screen sharing for added privacy.

How many participants can I add in a Cliq Channel?

Zoho Cliq allows users to add up to 100 participants in a channel.

How many collaborators can I add to my documents in Office Suite?

Can I customize the app widgets in my Workplace Dashboard?

You can customize the layout of your Workplace Dashboard by repositioning, enabling, and disabling the app widgets. You can also create custom widgets from the existing app widgets.
Level up your remote productivity with Workplace