Get documents signed in seconds!
As you consider switching to paperless temp scheduling while working remotely, speed up your approval process using Zoho Workerly's integration with Zoho Sign. It's a faster and more effective way of getting documents sent and approved, all from a single platform and without the chaos of managing paper documents.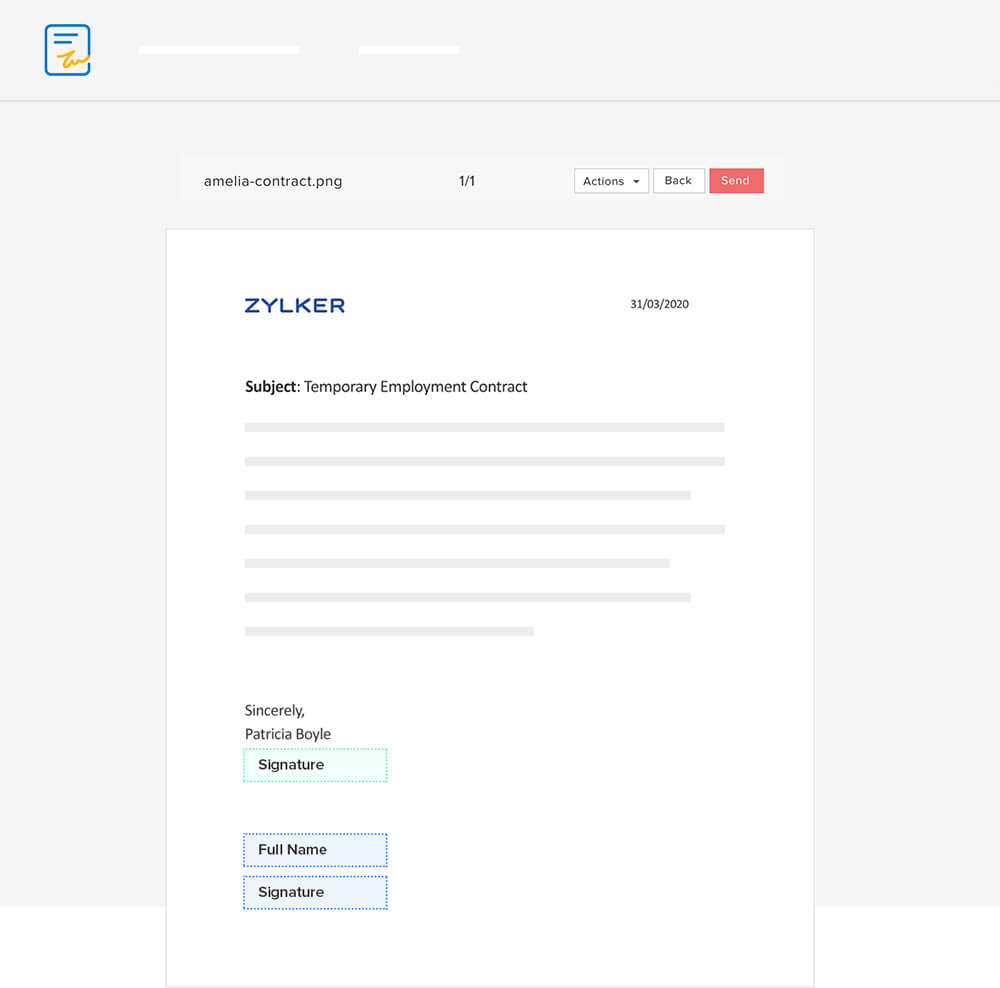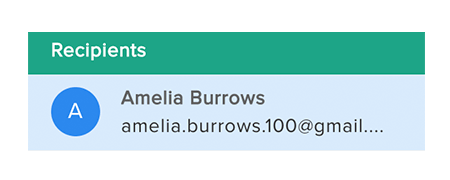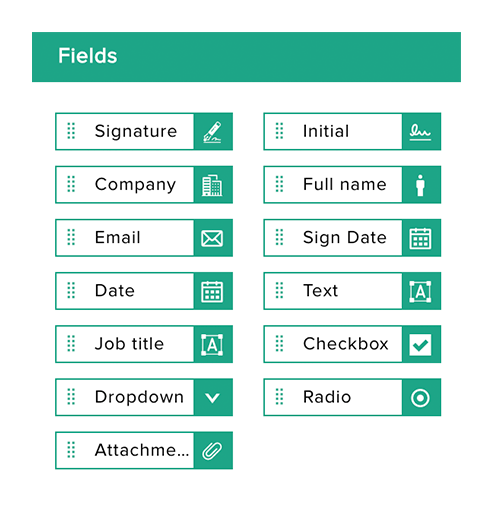 Quick and customizable
From temp contracts to client agreements, electronically sign and manage all documents from one place so you can focus on your temporary staffing. Zoho Workerly integrates seamlessly with Zoho Sign to help you customize documents with signature placements and much more!
Seamless integrations
With Zoho Workerly's 'Export to Payroll' option and built-in Zoho Books integration, generating invoices is easy. Now, with the Zoho Sign integration, getting them approved is just as simple! Download and send authenticated invoice copies as required.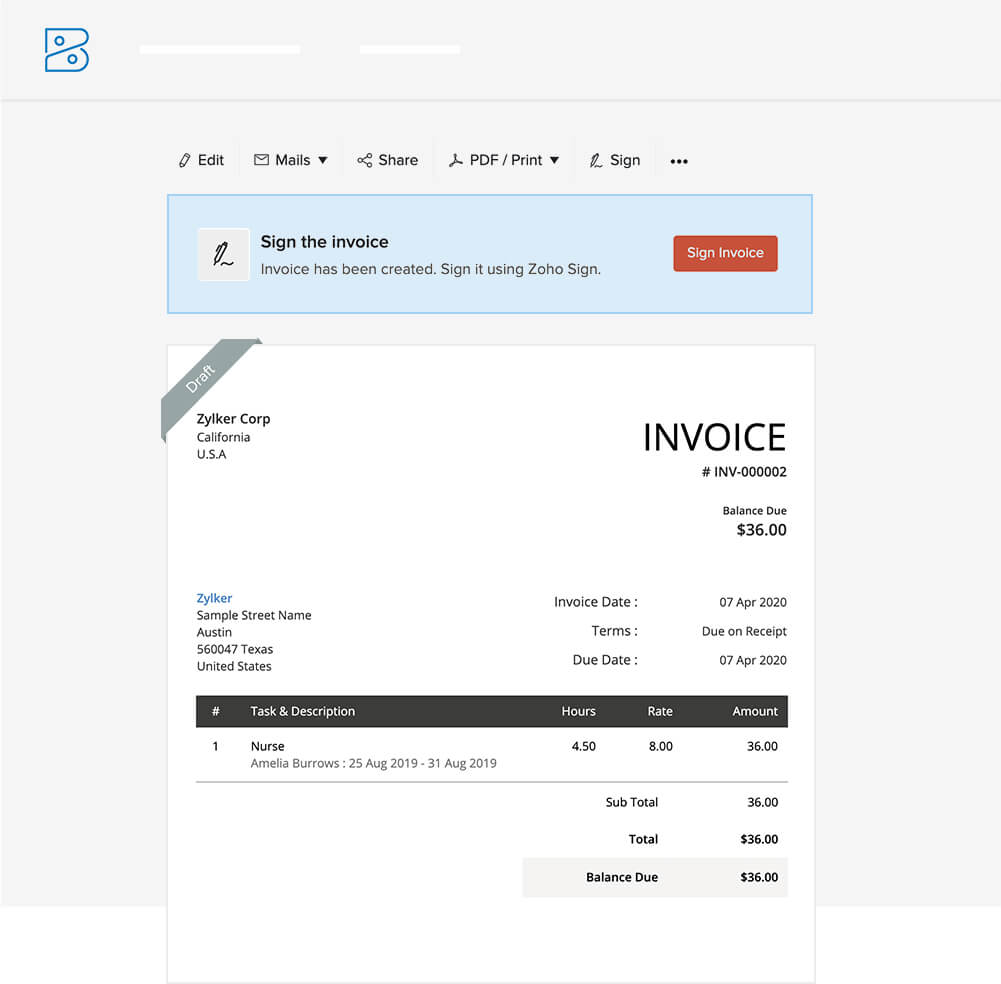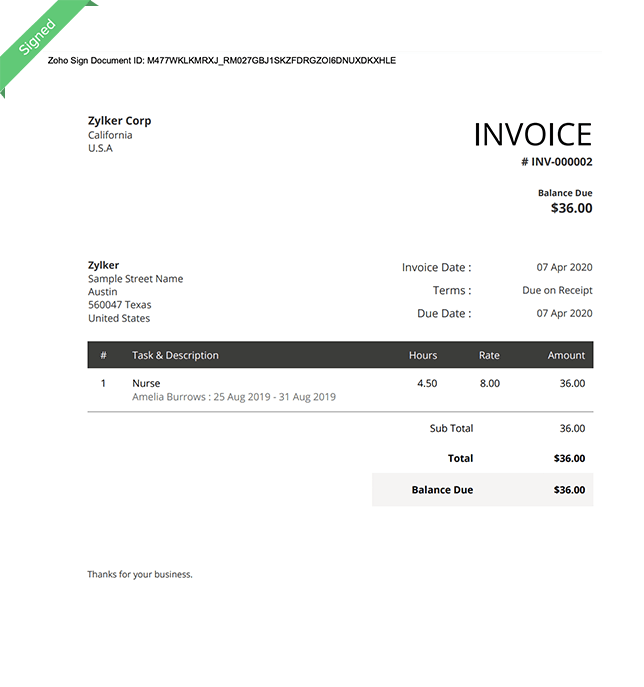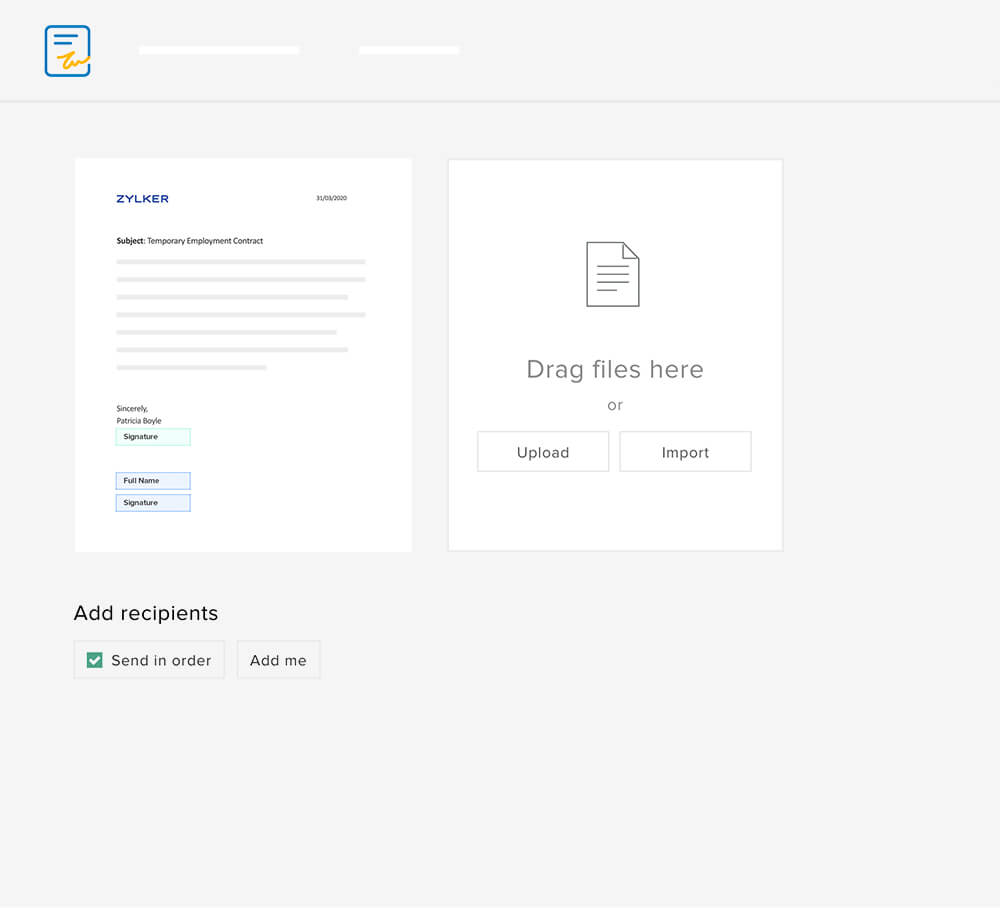 Create and reuse
Having a template ready well in advance reduces any last-minute rush. With the Zoho Sign integration, you can upload popular templates or get one from online storage. Easily add your e-signature or form fields, and then you can add recipients, send it for approval, or save it as a reusable template.
Reminders and validity
If you have a high volume of approvals waiting, the process may get backed up. We've got you covered! When sending documents for a digital signature from Zoho Workerly using the Zoho Sign extension, we allow you to set a validity date and a deadline. You can also send reminders to temps/contacts when the form is about to expire. Learn more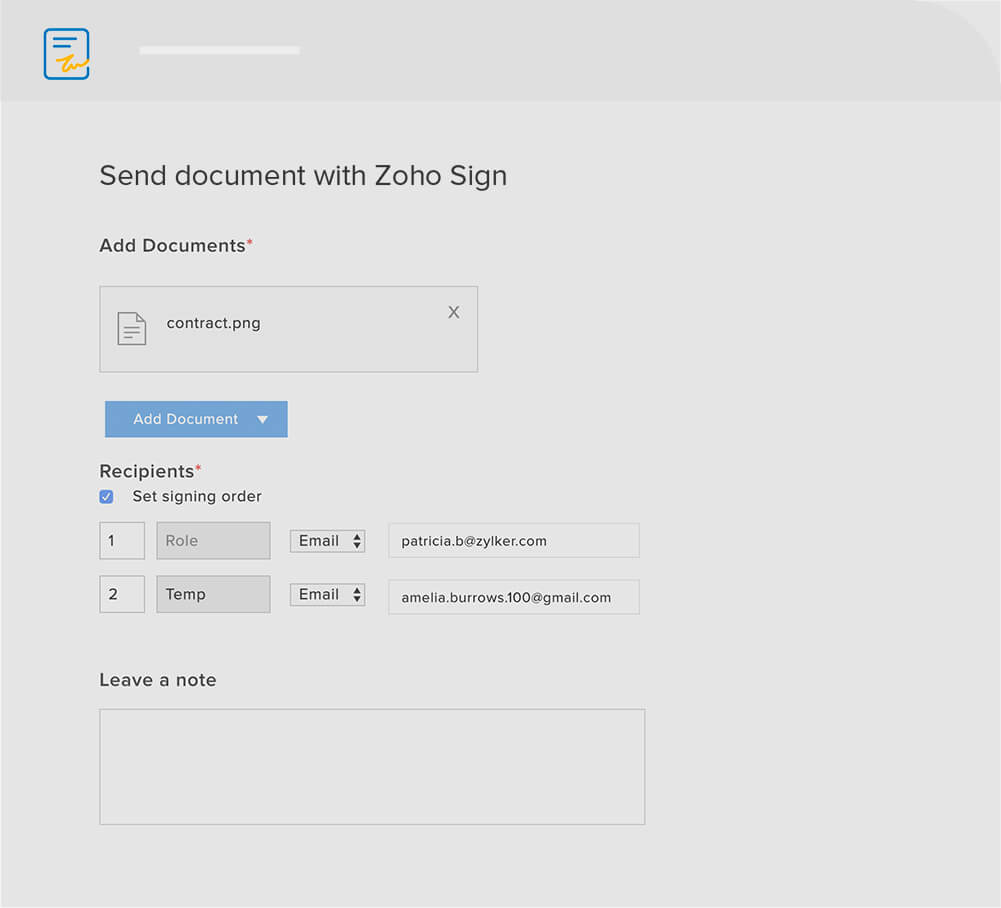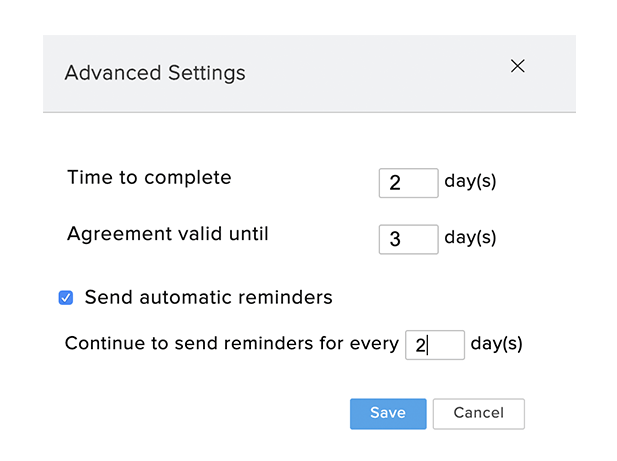 A faster, more efficient approval process.
Get Started
You can sign up with Zoho Workerly using your work email address. As you sign up, we'll offer you a 14-day free trial. During these uncertain times, we are happy to assist you in every possible way as you transition to remote temp scheduling. Stay safe, and feel free to reach out to us at support@zohoworkerly.com