Zoho Subscriptions is now Zoho Billing — An end-to-end solution for complex billing requirements. Explore Zoho Billing
What is CRM software?
Customer relationship management software helps your organization build valuable relationships with customers by keeping all their interactions in one place. Communicating with customers sounds simple, but it can get chaotic very quickly if your records aren't properly organized. This is where a CRM system comes in handy. It allows you to store relevant conversations with current and potential customers alike.
What is subscription management software?
Subscription management software helps you bill customers for your services once or on a recurring basis. Effortlessly manage the entire customer life cycle, from onboarding a customer for a subscription plan to accepting payments. Using subscription software, you can deliver personalized offers to qualified leads and close deals faster.
Why should you combine your CRM and subscription software?
Business success is defined by how happy your customers are, how comfortable they feel in every interaction with you, and how relevant you are for their needs. For maintaining such authentic relationships with customers, you need to understand your customers' needs from the ground up. Zoho brings you the power of an extremely intuitive CRM system and an equally brilliant subscription management system to help you create personalized offers and take your business to greater heights.
Get instant customer insights with Zoho subscriptions and Zoho CRM.
Let's explore more details about the only product suite that has CRM and subscriptions integrated within its own ecosystem.
Up-to-date synchronization
Healthy customer relationships
Tailor-made subscription plans
Business status at a glance
Effortlessly set up the synchronization between Zoho CRM and Subscriptions. You can choose to enable a one-way sync from CRM to Subscriptions or two-way communication between the systems.
Give your sales team up-to-date insights about your customers with our automatic synchronization that keeps the system updated at regular intervals. You can also initiate manual synchronization in just a single click.
Setup your synchronization now
Managing your customers' subscription life cycle has never been easier. Whether it is customer onboarding, upgrades, downgrades, cancellations or renewals, you can handle it through our integrated system, saving yourself data entry and manual verification.
Know everything about your customers always with a consistent flow of information between your CRM and subscription systems. See subscriptions, leads, and opportunities with the thorough and extensive dashboard.
In a subscription business, your existing customers generate continuing revenue through repeat purchases. With an integrated subscription and CRM system your sales team can send personalized email offers to bring in even more revenue from existing customers.
Streamlined customer communication allows your team to invest more time in pursuing new leads, winning more deals, and enrolling your new subscription customers without any hassle.
Build relationships, bill recurringly
Make the right offer at the right time to the right people! With our CRM software giving you complete information on each customer's journey, you can craft subscription plans that your customers can't pass up.
You can also use CRM to drive referral campaigns and bring in more business. Offer discounts or special coupons for customers who bring in referrals and increase their customer lifetime value. You can fully automate these marketing campaigns from CRM using our intuitive workflows.
Personalize your subscription offers
Customer churn is bad news for your business. Zoho Subscriptions offers an analytics section dedicated to churn management, so that you can drive special campaigns to reduce customer churn.
Miscommunication and unexpected charges in your bill both increase the likelihood of customers unsubscribing from your services. Avoid this kind of churn by engaging with customers throughout their subscription journey. From writing simple thank-yous for subscription renewals to gently notifying them of declined payments, personalized notifications keep customers informed and likely to stay.
Get a bird's eye view of your business with 40+ reports at your disposal. Make better business decisions with valuable insights on your subscriptions, receivables, sales, and more from Zoho Subscriptions.
You can also generate custom reports in Zoho Subscriptions. Find out how a specific item is performing with product reports, or understand your business revenue through comprehensive revenue reports.
Get detailed business reports
Powering thousands of businesses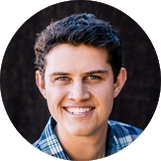 Morgan Dailey
Cofounder and VP of Customer Experience, Opiniion
We sought a solution that would allow consistency through an entire sales process, and Zoho Subscriptions fits the bill where payment processing is concerned. Any changes made in Zoho CRM automatically updates in Zoho Subscriptions, and vice versa. Our CRM now displays subscription data and invoices under each customer account, making it incredibly easy for our support team to have a birds-eye view in any situation. We couldn't be happier with Zoho Subscriptions, and we would recommend the service to anyone.
Close more sales deals and streamline your subscription management with an integrated solution.