Processed Emails
This is the email logs section. Here the status of every email sent from the respective Mail Agent is shown.
The details provided in this section include sender and receiver email address, date and time the email was sent, unique Email reference ID specific to that email, recipient activity (opens and clicks) and email activity (hard bounces and soft bounces) of every email sent. 
To view Processed Emails
From the left panel, select Mail Agents and select a Mail Agent for which you want to view the email logs.
Navigate to Processed Emails tab.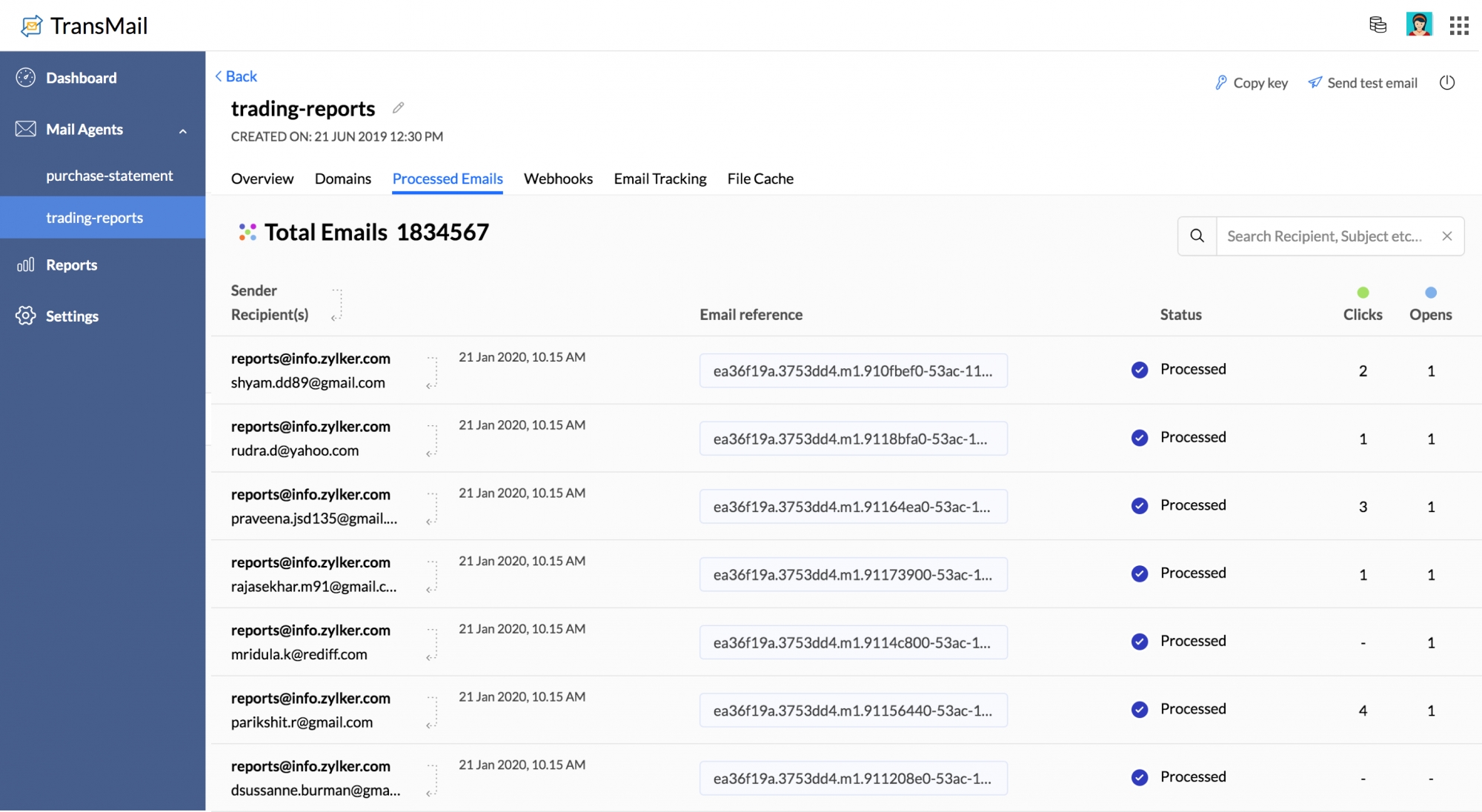 Here you can view the email details for the selected Mail Agent. Click on a particular transaction to see more information for that transaction.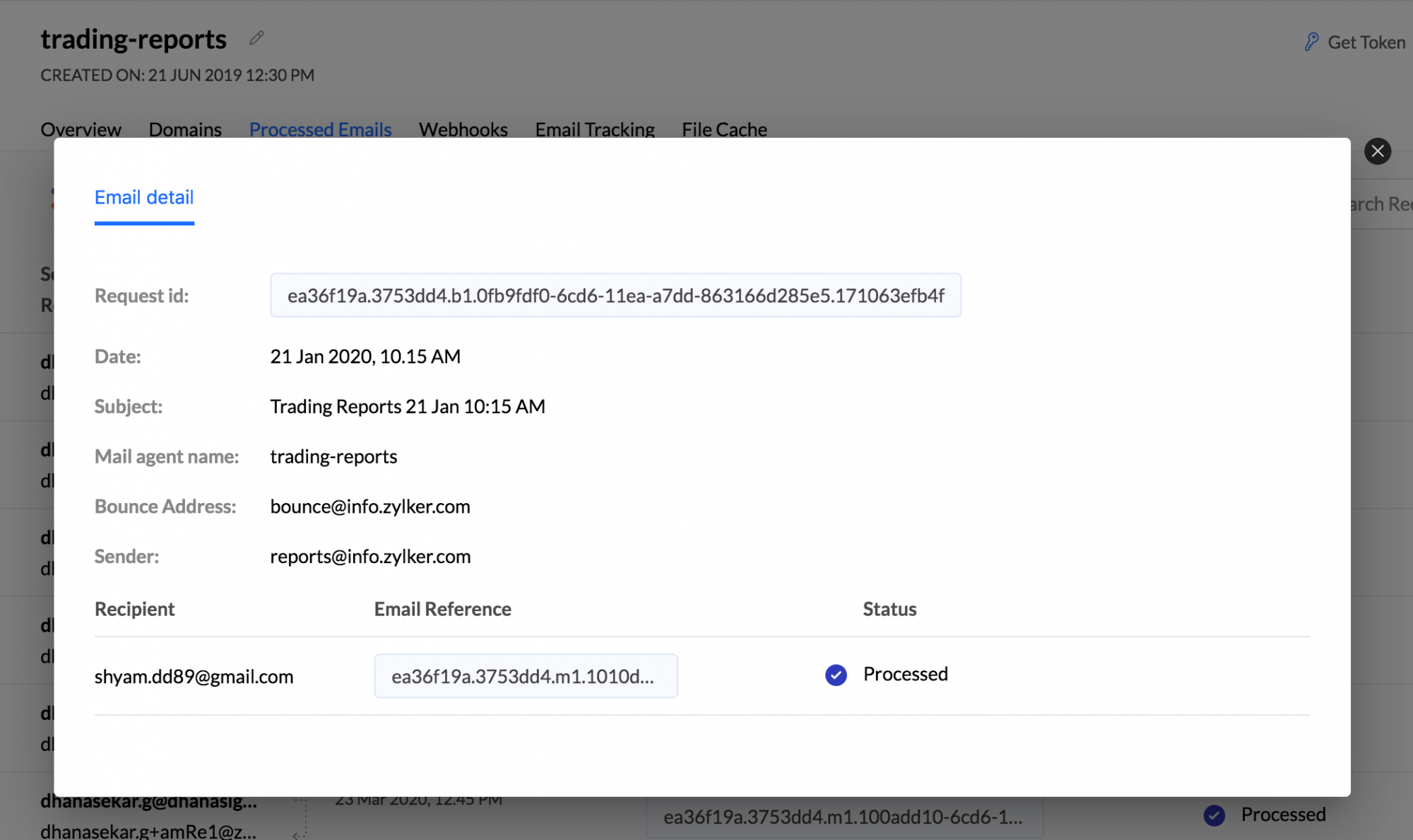 To search in Processed Emails
To trace the details of a transactional email, you can search using it's parameters. After you locate the specific email, click on that email card to view the transaction history details.
Click on the search bar in the top right section and select the parameters - Recipient, Sender, Date & Time, Request Id, Subject and Email reference ID to initiate the search. You can add the parameter values to view the list of emails that satisfy the conditions.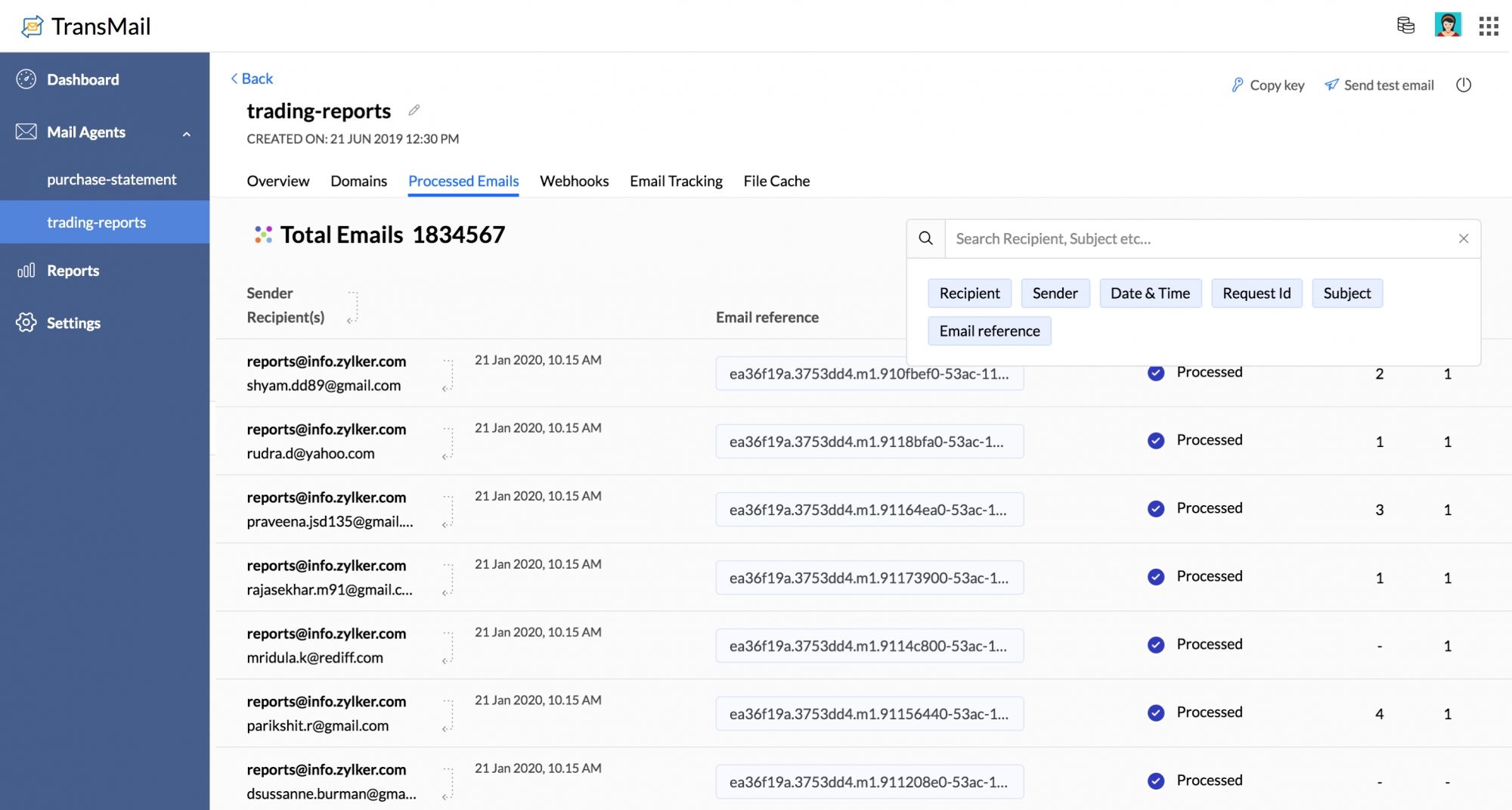 Note:
Before you get started it is important to know that TransMail is for sending transactional emails like welcome emailers, password resets emails, OTPs. We do not support sending of bulk emails or promotional emails like newsletters or marketing campaign emails. If you are looking for a bulk email provider, check out Zoho Campaigns.