Why
use a Likert Scale?
In most Likert scales, rather than choosing between a yes or a no, there are specific choices based on the degree of "agreeing" or "disagreeing" to a certain question in some manner.
Likert scales are so common now that they are almost used interchangeably with the term "rating scales." You may have come across Likert scale questions without realizing they had a specific name.
Here's an example of a commonly used Likert Scale:
How satisfied are you with the service at Smith Auto?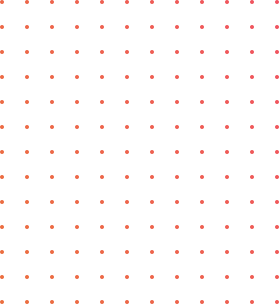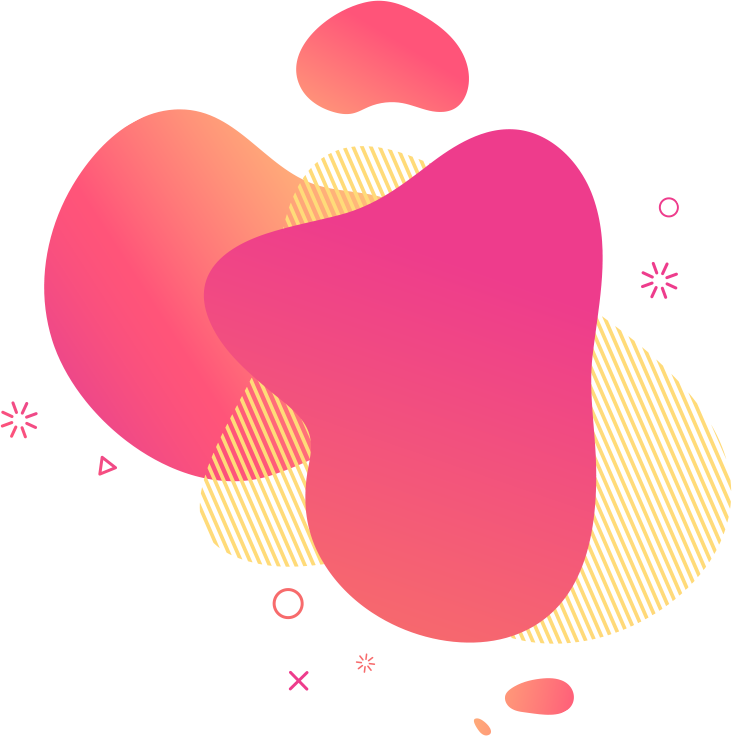 Why are they so
popular?
There's a reason the Likert scale is so popular. Invented by American social scientist Rensis Likert, a Likert scale question assigns a quantitative value to a qualitative-type data. Putting it in a simpler way, how people "feel" about your product or service is given a numerical value so the collected responses can be easily analyzed as numbers.
Likert scales play a crucial role in for gauging a respondent's attitude towards a certain product, service, or an idea. They are widely used to capture attitudes, emotions, and feedback.
What's great about Likert scales is that it gives a a more nuanced understanding of the feedback, with different degrees of opinions instead of a simple Yes/No result.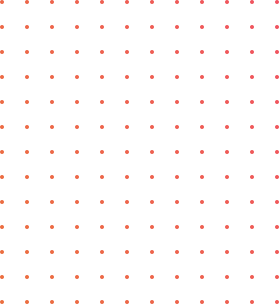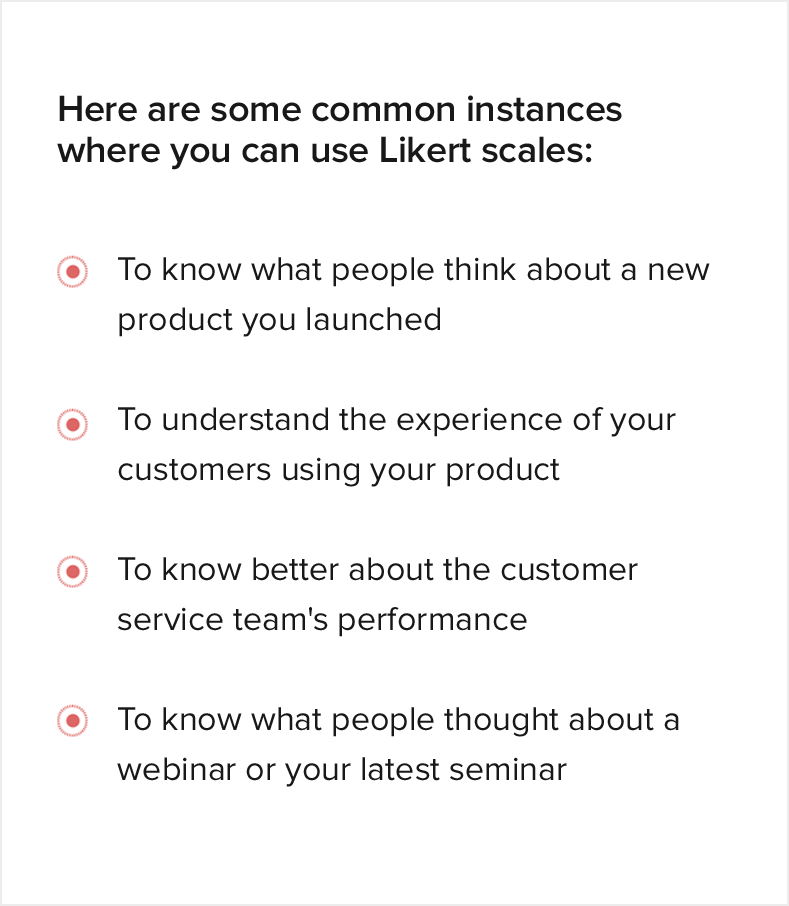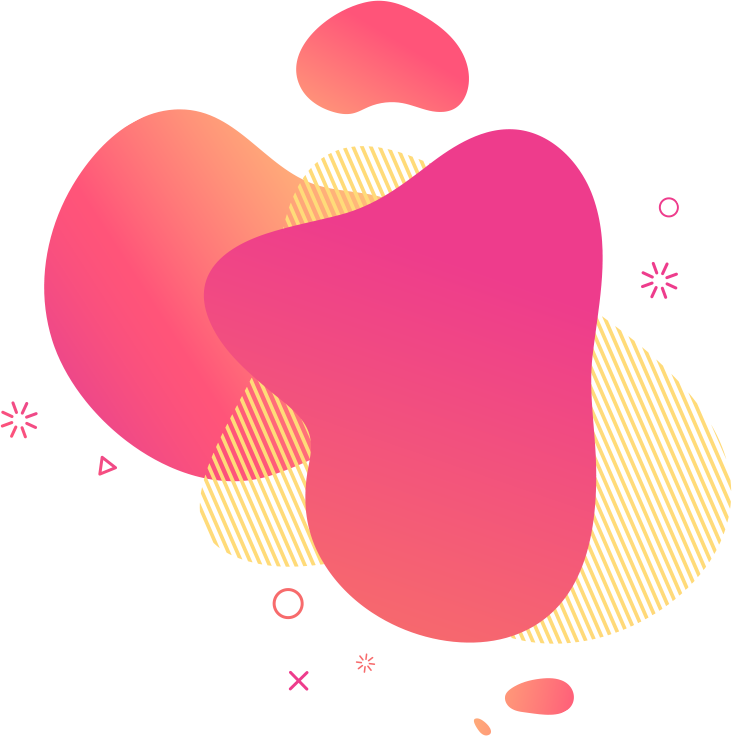 Five- and Seven-point

Likert Scales

Likert scales are generally categorized into five- or seven-point ones, depending upon how many options respondents can choose from.

Typically, any Likert scale includes a middle point, which is usually a moderate opinion. This is something of a neutral option like "Depends on the situation" or "Do not agree or disagree" and holds true for all Likert scale questions.

Let's look at two different kinds of Likert scales
Unipolar or Five-point

Likert Scale

Unipolar Likert scales give respondents five options to choose from. Also known as the five-point scale, this is a more commonly used Likert scale.

Unipolar scales allow users to focus on the absence or presence of a single characteristic. In this sense, unipolar scales generate more clear and inclined responses. It is usually organized on a five-point or an A-E format.

If you are dealing with an idea or a construct that ranges from nothing to a maximum amount-for example, 'effectiveness'- then you should think of a unipolar scale or the five-point scale to go with it.

When it does not make sense to 'measure' negative effectiveness in your survey question, this kind of a five-point Likert scale suits well.
Here's a quick example:
How satisfied were you with your shopping experience at Butterflies Clothing?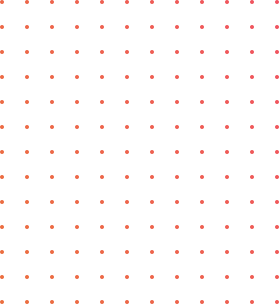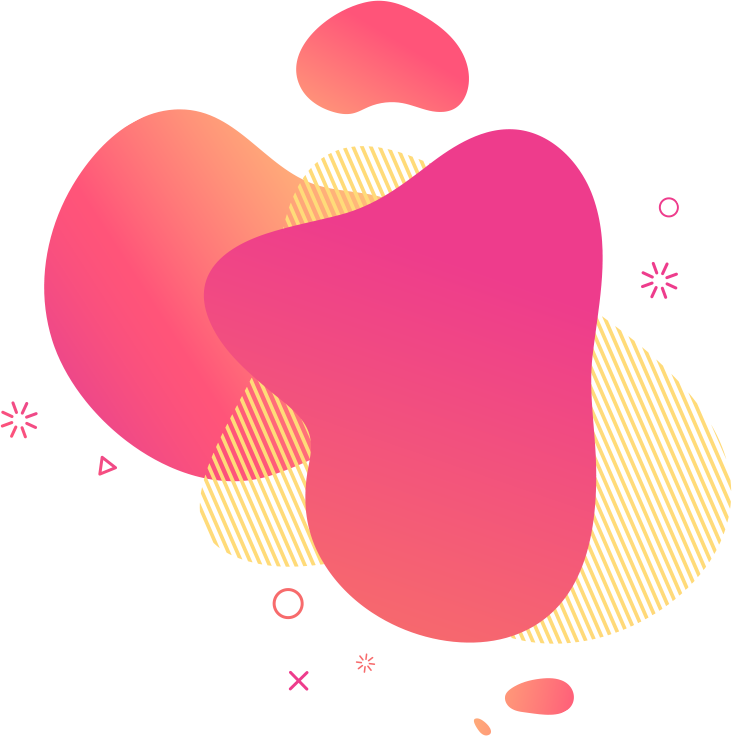 Bipolar or Seven-point

Likert Scale

A bipolar Likert scale provides respondents seven options to choose from. It's more expansive in terms of measuring degrees or variations in this sense. A bipolar scale usually runs along the succession of -3, -2, -1, 0, 1, 2, 3, numerically.

A bipolar Likert scale essentially indicates a respondent to balance two between two poles, defining the relative proportion of both while doing so. If you are dealing with a construct that ranges from positive to negative- such as 'agreement levels'- then these would work well with a 1-7 point scale that includes a neutral or middle point.

Because it is the longer and more extended version, it is used less than the five-point Likert scale.
The response labels for a horizontal seven-point Likert scale looks like this: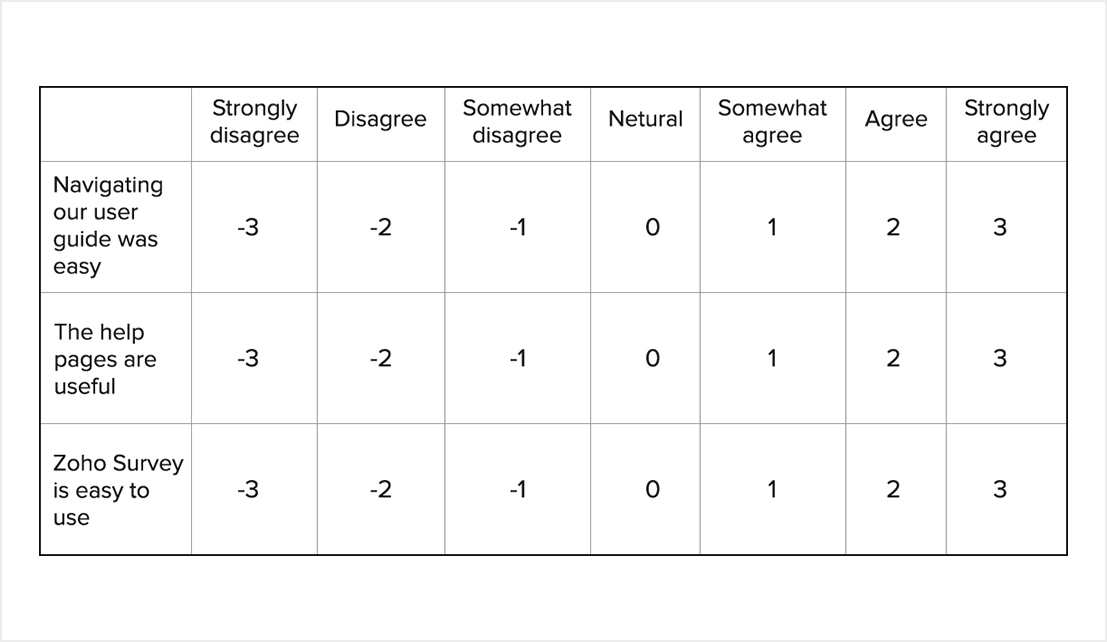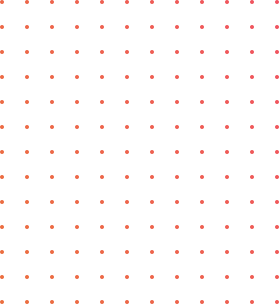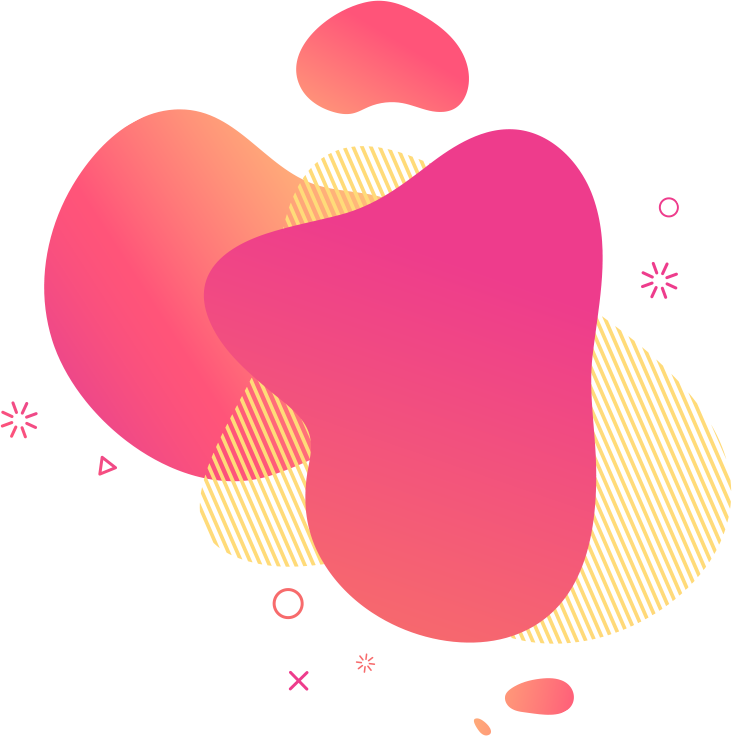 When to go for
unipolar or bipolar Likert scale?
The type of Likert scale question you choose will depend on the kind of answers you desire from the survey.
The number of scale points we assign to a question will depend on whether the construct is unipolar or bipolar- five in the former, seven in the latter.
To put it simply, unipolar ones are those where you are measuring an amount—either there is a certain amount of something or none.
For instance, if I ask you to rate how important you feel this article, you may say it was very beneficial or not helpful at all. However, there could be an opinion in between that means the article was "somewhat" helpful.
So, the options we are left with here include: Extremely helpful, very helpful, somewhat helpful, slightly helpful, not at all helpful—five scale points. While there is a middle point in this as well, it is not necessarily synonymous with "neutral."
On the other hand, bipolar questions are those where the attitudes fall on one side or the other of a midpoint that is true neutrality. For example, a teacher might want to know if a class is prolonged, too short, or just fine. In this case, the length of the class is a bipolar construct.
Basically, if you're looking to gauge both which side of the neutrality your respondents are on as well as measuring the degree to which they are mentally positioned on each side, opt for the bipolar Likert scale.
How to write
Likert scale questions
As a surveyor, there are a few things you may want to keep in mind while writing a Likert scale question.
Use proper labels
Choosing the right adjectives
Employ odd-numbered scales
Include all kinds of feedback
Always ask, never tell
Use skip logic
Use proper labels
While the Likert scale is essentially a rating scale question, remember to use definitive adjectives and adverbs for your labels. Without a label on it, a respondent may wonder which option is positive and which side is negative. For example, when you ask a person to rate your service, you might just give the number 1 to 5 as its options. While it might be obvious to you that 5 is better than 1, it is always the best practice to include an description with the numbers (or in the question) to make it obvious to the respondent.
Choosing the right adjectives
Offering Likert scale response options that lead to accurate and helpful results all comes down to precise description. You want to ensure that you have used adjectives that are easily understood by the respondent so there is no confusion.
The usual sequence is moving from a extreme low to the neutral to the high positive adjective scale. For example, you can start off with an adjective like "Highly unsatisfactory", and move on to the "Somewhat satisfactory", followed by "Neutral" and then move on to the positive ones- like "Mostly satisfactory" and then "Extremely satisfactory".
Tip:
Stay away from options like "pretty much," "quite a bit," they convey an unclear degree implication and may end up confusing respondents. The respondent may also be unsure if they are negative or positive. Instead, stick to clear and defined words like "Very," "Extremely," "Moderately," "Slightly," and "Not at all."
Employ odd-numbered scales
Whether you choose a five-point scale or a seven-point one, always try to keep the scale at odd numbers. It tends to be easy for people to choose from an odd-numbered scale. Also, make sure there are no more than seven points on your Likert scale, otherwise the sheer volume of options can end up confusing the respondent.
Include all kinds of feedback
While deciding the labels for your Likert scale, try to pick ones that are inclusive of all possible feedback. For instance, if you are asking about the music level in your restaurant, and the only options provided are "extremely loud" and "slightly loud," the people who felt it could be turned up a little more would not know what to choose.
Always ask, never tell
Survey questions in the form of statements can confuse viewers as humans have a psychological tendency to agree rather than disagree. This is known as acquiescence bias and might end up giving you the wrong data. Always try to frame things as a question if you want to avoid unintentionally influencing respondents.
Use skip logic
Skip logic means the questions people are asked will depend upon how they answered the previous questions. For example, if a respondent indicated in one question that they liked a gadget from your company, you do not need to then ask them why they disliked the gadget. You can skip that question now. Alternatively, if they indicate that they disliked the gadget, the question about why will remain. In this example, using skip logic can help you narrow down who was dissatisfied with it so you can ask for more specific responses using a set of questions directed particularly at these people.
You can also choose to present Likert scale questions in visibly different ways: horizontally (through a matrix choice question), vertically (through a multiple choice radio button question), or even as a drop-down menu question. We will be exploring these aspects in a future article.
What makes Likert scales so popular is that they are quick, simple, and precise. Since respondents can easily understand the intent of the scale and answer the question, it greatly reduces survey fatigue. This is great news, as your respondents can answer your surveys in a jiffy, and you get bias-free responses. The nature of a Likert scale means it can be easily used for customer satisfaction and employee satisfaction surveys.
Now you're officially equipped with the knowledge of how to create effective Likert scale questions, which will ensure you get the right results for easy feedback. Start surveying right away!
Learn more about different question types you can use for your survey.