Reading Time:
6
minutes
Subscription businesses are becoming popular because it's a win-win situation for business owners and their customers: the seller is guaranteed a steady stream of income, and the customers will receive the goods or services they need on a recurring basis without having to purchase them individually each time. Also, subscription businesses bring in recurring customers and help you get paid on time. Recurring payments guarantee that each month begins with stable revenue in your books and you're spared from constantly reminding your customers about the payments to be made.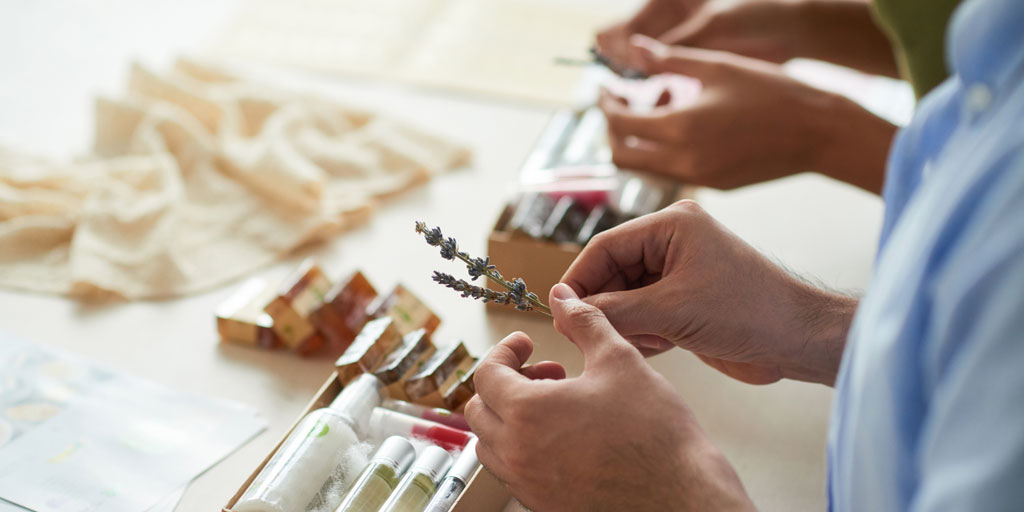 However, there's a catch. To keep the revenue coming in, you have to retain your recurring customers. You need to find the perfect balance between managing your existing customers and trying to acquire new ones. You also need to make sure that you're managing payment failures. If you're ignoring payment failures, you'll end up losing customers who actually wanted to continue subscribing but just couldn't get their payments to go through (involuntary churn). To manage your recurring billing, ensure that your business functions smoothly, and keep your churn rate low, you need a robust payment method that will help you with billing and payment collection, and reduce payment failure at the same time.
How does SEPA help European business owners?
If you're a subscription business owner in Europe, you already know how messy handling multi-currency payments can get. It would be so much better if there was a payment method that could simplify multi-currency payments, help with recurring payments, and reduce the possibility of failed payment transactions. SEPA (Single Euro Payments Area) Direct Debit does just that, and offers all the features that a subscription business owner needs.
With SEPA payments, you can get your customers' authorisation to pull funds from their accounts when payments are due. This works well for subscription businesses, because you just need to set it up once and the recurring payment collection is automated. You don't have to manually intervene for follow-up payments or set reminders for customer payments.
SEPA payments are not only safe, but also remove the need for you to have multiple bank accounts in different countries to handle cross-border transactions. All of your financial transactions can be managed with one bank account. You can read more about SEPA Direct Debit here.
How does Zoho Subscriptions help?
Zoho Subscriptions is subscription management and recurring billing software that helps you handle your customers' entire subscription life cycle. You can automate your invoicing process and subscription management, get paid on time with various payment options for your customers, and gain insights on your business performance from a range of detailed reports.
Zoho Subscriptions allows you to offer SEPA Direct Debit as one of the payment methods for your customers. Let's see how Zoho Subscriptions and SEPA payments can help your subscription business:
Recurring billings and payments
When you're managing a subscription business, billing and payment collection are only one part of your day-to-day work, and you always have other important tasks to take care of. If you have 10 customers from 10 different countries, you don't have time to make a list of the different amounts they owe you, set reminders to send invoices to each one of them on different dates, and send the invoices manually.
The work doesn't end there. If any of your customers choose to pay through cash or cheque, it will take time for the funds to be credited to your account, and if they choose card payments, there's a possibility of payment failure due to insufficient funds or outdated card credentials. You'll have to set aside time to verify that you've received payments from each one of them, and this process will eat up a lot of your valuable time.
You can get that time back if you can automate the process of sending recurring invoices, offer multiple payment methods, and quickly check your customers' balance or payment status. Using Zoho Subscriptions, you can access these features and offer your customers the option to pay you via SEPA Direct Debit as well. Typically, to pay via SEPA Direct Debit, the customers will fill out a mandate with their account details, which will be processed through GoCardless. Once the customer adds their card details, you can associate their card with the subscription plan they've chosen.
When you're sending out recurring invoices using Zoho Subscriptions, the auto-charge feature will handle the payments – customers are notified of the upcoming payment, and funds are automatically pulled from your customers' accounts and credited to your account. You can keep your customer in the loop by sending them e-mail notifications during each stage of the payment process — such as initiating the payment, receiving it, issuing refunds if any, and renewing the subscription. This way, you automate the time-consuming tasks that come along with each transaction, without sacrificing your customer communication.
Failed payments
Let's say you're managing your invoicing process adeptly. However, what happens when a payment transaction fails? What if your customer's bank account is running low on funds or has been compromised?
If you only have a handful of customers, you can follow up manually to collect payments and solve the problems, but if you have a big customer base, handling payment failures for multiple customers is a huge undertaking. To reduce the number of failed payments, you need proactive payment collection measures. To help you with this, Zoho Subscriptions is equipped with a dunning management system.
With this system, automated payment retries are triggered by any failed transactions. The customer will be informed that the payment transaction has failed and that you will be trying to pull funds from their account again in a couple of days (or whatever retry interval you set).
You can customise the system by setting triggers to automatically notify your customer of payment failures and payment retries. You can also set the number of retries after which the customer's subscription will be cancelled. This way, you don't have to manually intervene every single time something goes wrong.
Accounting and reconciliation
In addition to handling your subscription billing and management, you need to manage accounting, record sales and purchase transactions, reconcile bank accounts, and run financial reports.
This is where Zoho Subscriptions' integration with Zoho Books will come to your aid. Your invoices and customer details from Zoho Subscriptions will automatically reflect in Zoho Books instantly via integration. You can complete your bookkeeping and accounting tasks and have an up-to-date book of accounts without re-entering your transaction details multiple times.
You can also easily record sales and purchase transactions, and oversee bank reconciliation with a few clicks. Automatic bank feeds will fetch your bank transactions, after which you can categorize and match them with the transactions you've recorded in Zoho Books. You can use bank rules to automatically categorize transactions.
Also, using Zoho Subscriptions, you can view a breakdown of your GoCardless clearing account: the payments you've received, the processing fees, and any refunds that have been processed. By connecting your bank account to Zoho Books, you will have access to a complete, automated and accounting process which is in sync with your subscription management and recurring billing software.
Reports
Detailed reports allow you to analyze the performance and growth of your business and assess your payment practices. Ideally, to see how your decisions are working out, you need metrics to measure both how your business is doing currently and how it performed in the previous year.
Zoho Subscriptions provides an array of reports to analyse every aspect of your business performance, including your subscriptions, revenue, churn, transactions, sales, and receivables.
Metrics like MRR (Monthly Recurring Revenue), LTV (Lifetime Value), ARR (Accounting Rate of Return) and ARPU (Average Revenue per User) tell you how your subscription business is doing currently and how it will do in the near future. Insights like the potential recurring revenue of your business, and the total profit that a customer will generate in their lifetime, help you understand how much a customer is worth and how much you would be spending to replace them if they cancelled. To know how your business performed in the previous year, you can add financial metrics like balance sheets, profit and loss statements, and cash flow statements from the integration with Zoho Books.
Integrating Zoho Subscriptions with Zoho Books offers you the best insights from both subscription management and accounting without you having to spend time and energy calculating them yourself.
Business owners who run subscription businesses have unique needs when it comes to handling their business operations, especially their payments. Since most of your revenue comes from recurring customers, you need a stable and fail-proof system to handle your payments and offer flexible payment options like SEPA Direct Debit.
A dynamic subscription management platform like Zoho Subscriptions will help you not only automate your most important tasks, like invoicing customers and collecting SEPA payments, but also complete your essential daily accounting tasks. That makes Zoho Subscriptions a one-stop shop for subscription businesses in Europe.