Reading Time:
6
minutes
You sit at your desk, hot coffee in hand, and begin your day by checking in on your business. You eagerly log in to your analytics tool to figure out how close you are to reaching your business goals. The screen loads with all the data, and you think to yourself, 'All I have is a simple, straightforward question: how is my business doing? Do I have to look at all these numbers to answer this question?'
As the popular saying goes, you can't improve what you can't measure. Gathering data is easy, but knowing which metrics to focus on without allowing yourself to drown in a sea of data is the tricky part.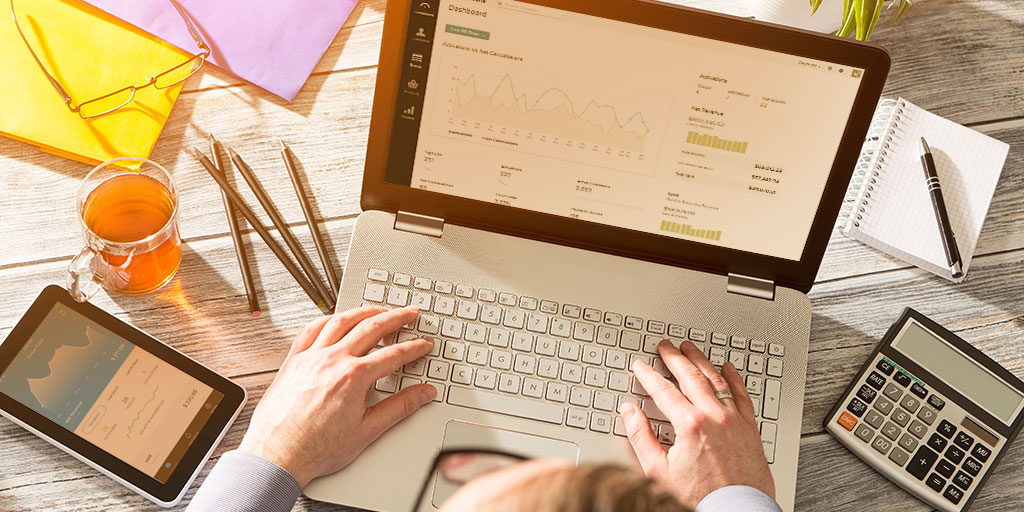 It gets even more challenging if you're running a SaaS business. In addition to the basics like website visits and bounce rates, you should also be measuring forward-looking metrics. Due to the recurring nature of your business, you must be able to tell how much money your business will make in the long run and the lifetime value of each customer's subscription.
But it doesn't have to be as complicated as it sounds. The key is to have clearly defined goals for each stage of your sales funnel (acquisition, activation and retention), and measure only those metrics that tell you if you've reached your goal for that stage.
Metrics that matter
The main goal of every business is to convert prospects into customers. Even though that looks simple on paper, there are 3 key sales stages involved before they convert.
Let's go through the stages, along with the goals you should be setting and the metrics you should be measuring at each stage.
Acquisition
The first stage in your sales funnel is acquisition, where your leads learn about your product for the first time. At this stage, your goal should be to acquire leads.
You've built your website and you ran an ad campaign online either through Google ads or social media. Your target customers are interested in what you have to offer. They click on your ads and land on your website. Now, how do you tell whether your ad campaigns worked? You need metrics that will help you figure out if your ads garnered enough interest among your prospects, and tell you which marketing campaign or channel brought in more leads. Using online analytical tools like Google Analytics will give you these exact metrics.
Ad impressions tell you how many times your ad was viewed by a user. This metric is especially important, as it helps you not only gauge success but also project your expenses. If you are looking at displaying ads on different websites, then you will most probably be charged for the number of impressions you get for your ads.
Only those who are interested in your ads will visit your website. Website visits tell you how many people may be interested in what you sell. The higher the number of visits, the better it is for your business. In other words, your website is the platform where you talk about your product, and website visits tell you how many people were interested in what you said.
Bounce rate is the percentage of your visitors who left your site without performing any actions. Typically in the SaaS industry, a bounce rate below 40% is considered excellent. A bounce rate above 70% means something is not right — it may not necessarily be a bad thing, but your aim should still be to reduce it. A high bounce rate can mean that the ones who left were prospective customers but did not feel that your website content is engaging, or it could mean that your ad campaign did not reach your target customers.
Conversion rate tells you the percentage of visitors who signed up for a free trial of your product.This is one of the most important metrics in the acquisition stage — the one that tells you whether your marketing efforts are worth it. A study conducted by MarketingSherpa, a marketing research firm, found that the average conversion rate for the SaaS industry is 7%.
Activation
The next stage of the sales funnel is activation. This is where your leads come into contact with your product. Your goal at this stage must be to convert leads into customers by getting them to see the value in your product.
So now you know which ad is attracting the right kind of audience and how many of them have signed up for a free trial. How can you tell whether your customers understood the value you provide them and see whether they are interested in purchasing your products? Here are two metrics that help you determine whether you have achieved success at this stage.
The best way to measure whether the customers are convinced of the value you provide is by checking whether they actively use your product during the trial stage. SaaS businesses can make use of customer success solutions like Totango, which allows you to record the usage pattern of your product and measure customer engagement levels. These tools lets you separate hot leads with a lot of account activity from cold leads who have not used your product much, so you can take the necessary action to turn them into active users.
The purchase conversion rate tells you what percentage of users who signed up for a trial have purchased your product. To determine the purchase conversion rate, divide the number of signups by the number of customers who purchased your product, and multiply it by 100. This is another metric that tells you whether your onboarding process and ad campaigns are successful. A high number of purchases indicates a very good onboarding process and an accurately targeted marketing campaign.
Retention
By now, you have a lot of customers who understand the value of your product and have purchased it. The next stage of the sales funnel is retention; this is where you focus on retaining your paying customers and ensuring that they continue using your product. There are four metrics you need to measure at this stage: the revenue make each month from existing customers, the average value of an individual subscription, the value of each customer's entire subscription, and the percentage of customers leaving your service. If you are using subscription management software, the following metrics will be calculated for you automatically.
Monthly Recurring Revenue/Net New MRR
Monthly Recurring Revenue (MRR) is the most important metric for any subscription business. MRR tells you how much money you can expect every month when customers subscribe to your product.
To calculate MRR, you multiply the number of customers in a subscription plan by the price of that plan. For example, suppose your business has 5 customers: 2 are on the $100/month plan, and 3 are on the $50/month plan. Your MRR will be (2 x100) + (3 x 50) = $350. If you have annual plans instead of monthly plans, then you need to divide the annual pricing by twelve and multiply it by the number of customers.
In order to tell whether your MRR is growing, you need to calculate Net New MRR. New Net MRR is calculated based on three kinds of MRR: New MRR, the monthly revenue that you get from new subscriptions; Expansion MRR, the monthly revenue that you get when your existing customers upgrade to a higher plan; and Churn MRR, the monthly revenue that you lose when your customers cancel their subscriptions.
Net New MRR = New MRR + Expansion MRR – Churned MRR
You can tell that your MRR is growing if the Net New MRR is positive. If it is negative, then you need to go back to the drawing board and figure out what is wrong.
Average Revenue per Account
Average Revenue per Account or ARPA helps you determine the average revenue generation per account. This metric comes in handy especially when you have more than one product. You can easily determine which product is generating higher revenue when you calculate ARPA for each product.
ARPA = MRR / Total Number of Customers
Lifetime Value or LTV tells you how much money you will earn from a customer during their subscription period. LTV helps you decide how much money to spend on ads and other marketing channels. For example, if you are spending $50 to acquire a customer through a marketing campaign and your customer's LTV is $25, then you are spending way more than what you're making.
To calculate LTV, multiply the monthly revenue you get from a particular customer by their subscription period. Your LTV is profitable when it is higher than what you spend on acquiring customers and marketing.
Churn is one of the most important metrics for a subscription business: the percentage of customers canceling their subscription and leaving your company. It is imperative that you pay close attention to your churn rate, because if a high churn rate is left unattended, you could go out of business.
Customer Churn Rate = Number of Customers Who Left in a Month/ Number of Customers at the Beginning of The Month
Your goal with regard to churn rate should be to keep it as low as possible. An acceptable customer churn rate in the SaaS industry is below 10%. Customer churn rate varies with the size of your business, but it tends to reduce when you provide quality service consistently.
Measuring the right metrics is the key to success
Keeping track of all these metrics may seem like a daunting task at first. But it pays off in the long run and helps you identify problem areas quickly so that you can focus on fixing them before they get out of control and cause irreparable damage to your business. For example, when you diligently measure your customer churn rate on a regular basis, you can tell when there is a pattern of existing customers discontinuing the use of your product. You can call them personally to find out why they left and what you can do to win them back. As long as you measure, you can keep improving.