What's New
2018
Dec
Do you want to track all inactive work items in your project? You can do so using the all-new Latency chart. 
Read more
Nov
Oct
Sep
Map the personal repositories to your team repository, associate projects, and start attaching commits and pull requests. 
Read more
Create a webhook and send real-time notifications to third-party applications using HTTP callback or push API.
Read more
You can now turn on or off the email notifications of your work item activities. 
Read more
We've launched a new subscription plan. Upgrade to higher plans and explore more features.
Read more
Users were not able to map the priority field while importing the files. This was due to the case-sensitive issue. It was identified and fixed. 
There was an error in fetching data in the sample project. This issue has been fixed. 
Aug
Hover over the profile of users to view their details. 
We've now enhanced the attachment section by displaying the owner name and the time of upload. This enhancement is applicable only for text attachments.
 There was an issue in fetching the details when filtering the custom date field in the export filter criteria. This issue has been fixed. 
There was an issue while editing the project group name. This has been resolved. 
Jul
Jun
You can now attach files from other cloud services. Also, you can upload an image, copy and paste a screenshot, and annotate it. 
Read More
You can now export all the reports and charts in Zoho Sprints. 
Read More
May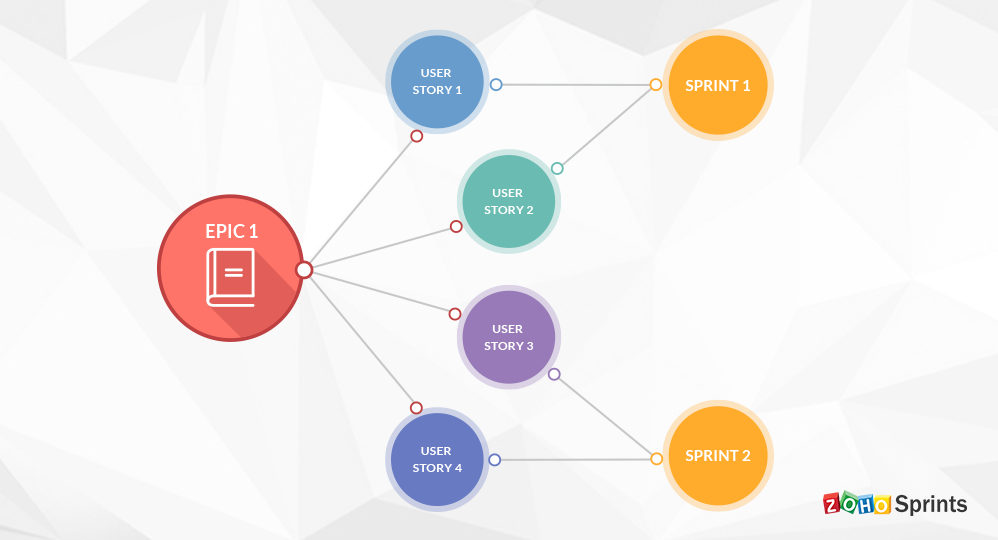 ​
We are happy to announce that the much-awaited feature 'Epics' is rolled out successfully. Now, you can group larger users stories under epics and run them across multiple sprints.
Read More
Are you searching for the plan module? Hold on, we have just renamed our plan module to 'Backlog'. 
Enhancement
Exclusive backlog search
We have an inbuilt search option for the backlog. All you need to do is just enter the work item name or #id to search relevant work items.
Enhancement
Subitem view in Backlog
You can either expand or collapse the subitem view right from your backlog. 
Enhancement
Move existing items to board
You can move the existing work items from your backlog, upcoming, or other active sprints to your current sprint on board. ​
Read More
Enhancement
Get notified on status updates
We will push a notification on your board when the user updates the status of the item. You can refresh the board and view the status updates periodically. 
Track user-specific progress using the all-new 'User Profile'.
Read More
Apr
You can now import your data from JIRA to Zoho Sprints.
Read More
Mar
Need quick help? Our support executives will be available for the live chat from 10:30 AM to 7:00 PM IST. Connect with them and get clarified on the go.
Enhancement
Describe your sprint
"What's your sprint all about?" - Yes, we have added a description field where you can add a short description to your sprint and let your team know why it has been created. 
Enhancement
In-built search for filter
You don't have to scroll through the fields under every filter to choose one. You now have a search option for every criteria that has more than five fields. 
Enhancement
Cumulative flow diagram
Until recently, you were able to generate the cumulative flow diagram for a minimum of two statuses. Now, you can get the report for a single status as well.  
Enhancement
Sorting based on dates in release notes
We have now introduced the sort option which lists all the resolved work items in your release notes based on dates. 
Bug-Fix
Duplicate item numbering
We'd been reported that a few duplicate work item IDs were found in a portal. This issue has been resolved.
Bug-Fix
Incorrect timezone
There was an issue in fetching the timezone when a user tried to configure holidays. This issue has been resolved.
Feb
Enhancement
Track available users on scrum board
Your scrum board now has an option to track all the active members in your sprint. You can view the number of users who are currently available on your board. Once the user leaves the board, you can also view the time they left the board.
Read More
Enhancement
Access setup in a click
You can now navigate to your setup from anywhere in the product - because it's just a click away. Click the setup icon in the upper-right corner and select the settings that you want to work around from the pop-up.
Enhancement
Specific search for filter
Tricky to scroll down to select the filter criteria that you're looking for? Now, it is possible to search the specific criteria in your filter using the search option. It is available in both the plan and scrum board as well. 
New
Get notified instantly
You will now receive email notifications when a work item is assigned to you. You will also receive emails when the work item assigned to you has been modified, reassigned, or when you've been removed from the work item. 
Enhancement
Permission enabled
Until recently, only the sprint owners can add a new work item to an active sprint on scrum board. Now, the project managers also have the privilege to add new work items in a running sprint on board. 
Jan
Blogs
Explore our brand new features in Zoho Sprints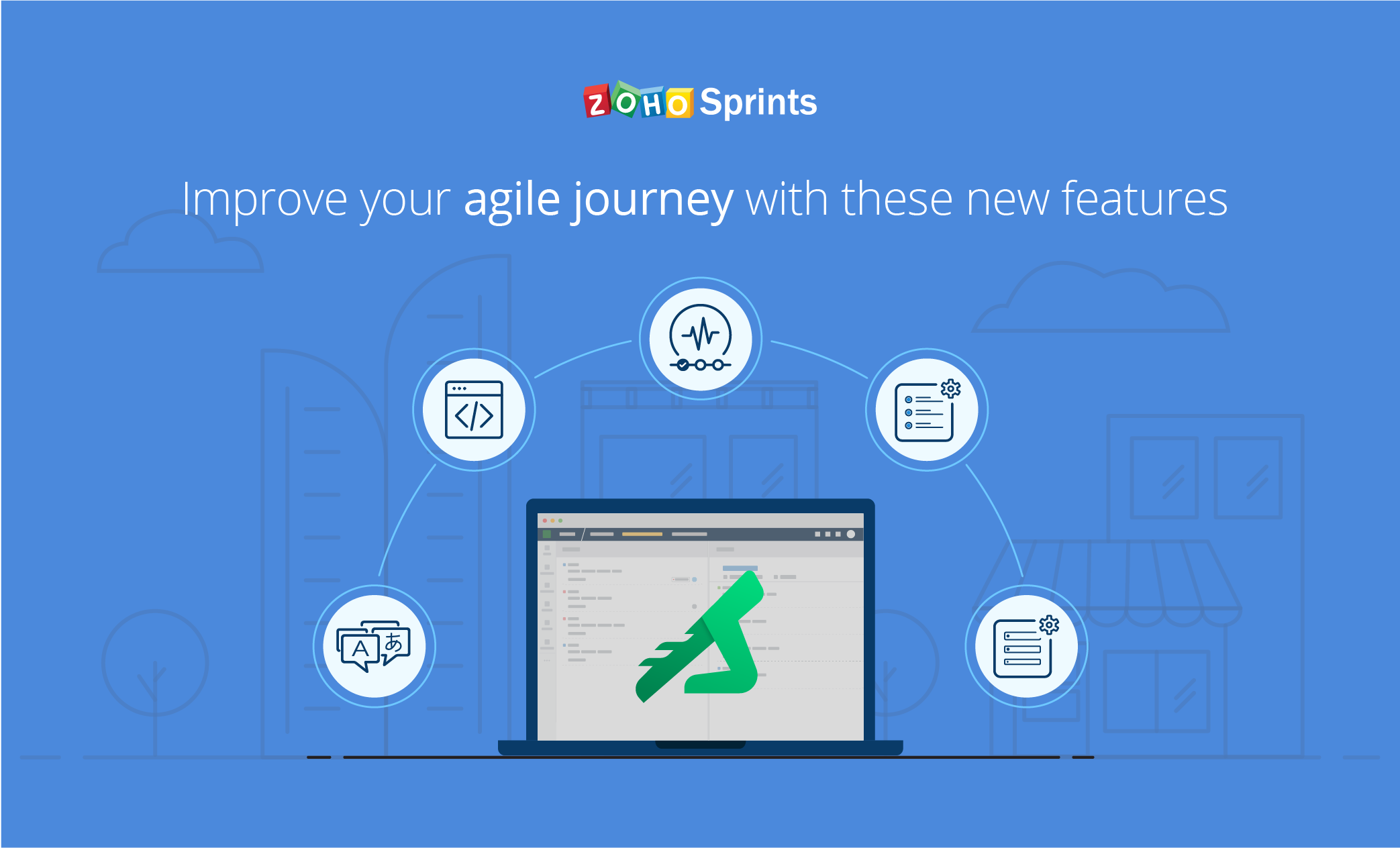 We have released a new set of features. 
Read More