How do I track my website visitors on SalesIQ dashboard?
Getting the SalesIQ code on your website will enable the visitor tracking. You can now track all the visitors visiting your website in your SalesIQ Dashboard.
The SalesIQ dashboard consist of two different views, they are:
In the Rings View:
You can view your website visitors country flag, Name/Random ID, Action and time in the Rings of your SalesIq dashboard.
If the website visitors don't fall into the customized category, then they will appear as stars outside the rings.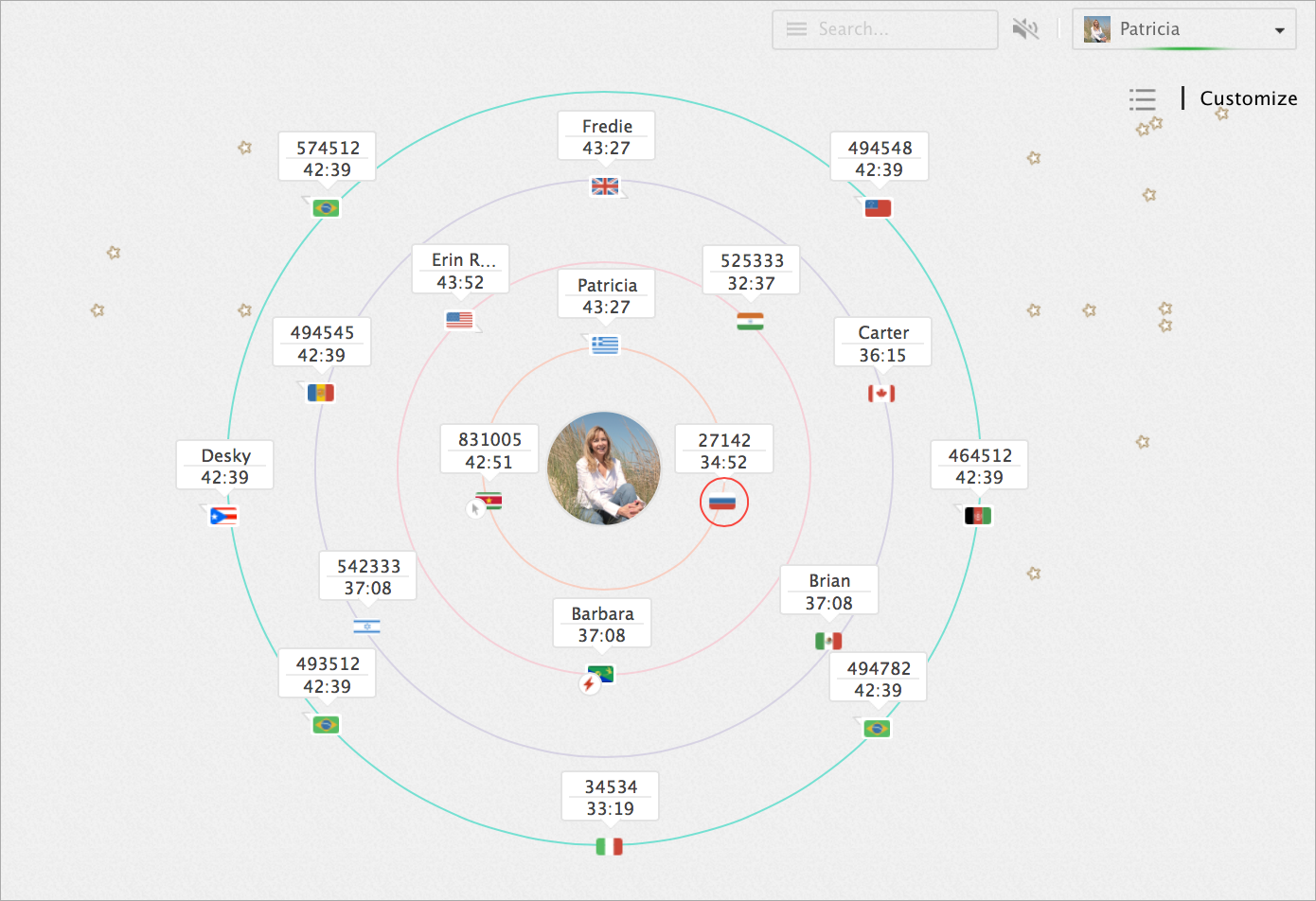 In the List View:
In list view, the visitors will be listed based on the customized rule.
You can view the visitors Name/RandomID, Flag, Time Spent on website, Source to visit the website and Landing page/Chat status.
The Cold visitors tab lists the visitors who don't fall into the customized category.