Perfect website content based on visitor insights
know what visitors are doing on your website using the visitor tracking dashboard to identify top-performing pages and deliver relevant content. This will help you eliminate bottlenecks and encourage prospects to take the next step.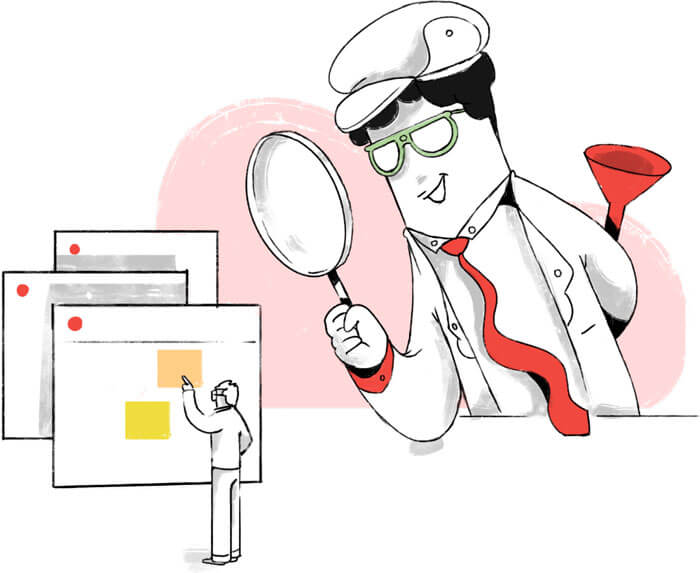 Gauge the quality of your traffic
The quality of your site's traffic determines the efficiency of your marketing efforts. Define rules to score visitors based on their source, time spent on a page, number of past visits, current page, location, and more. Then focus your marketing on the sources and segments that count.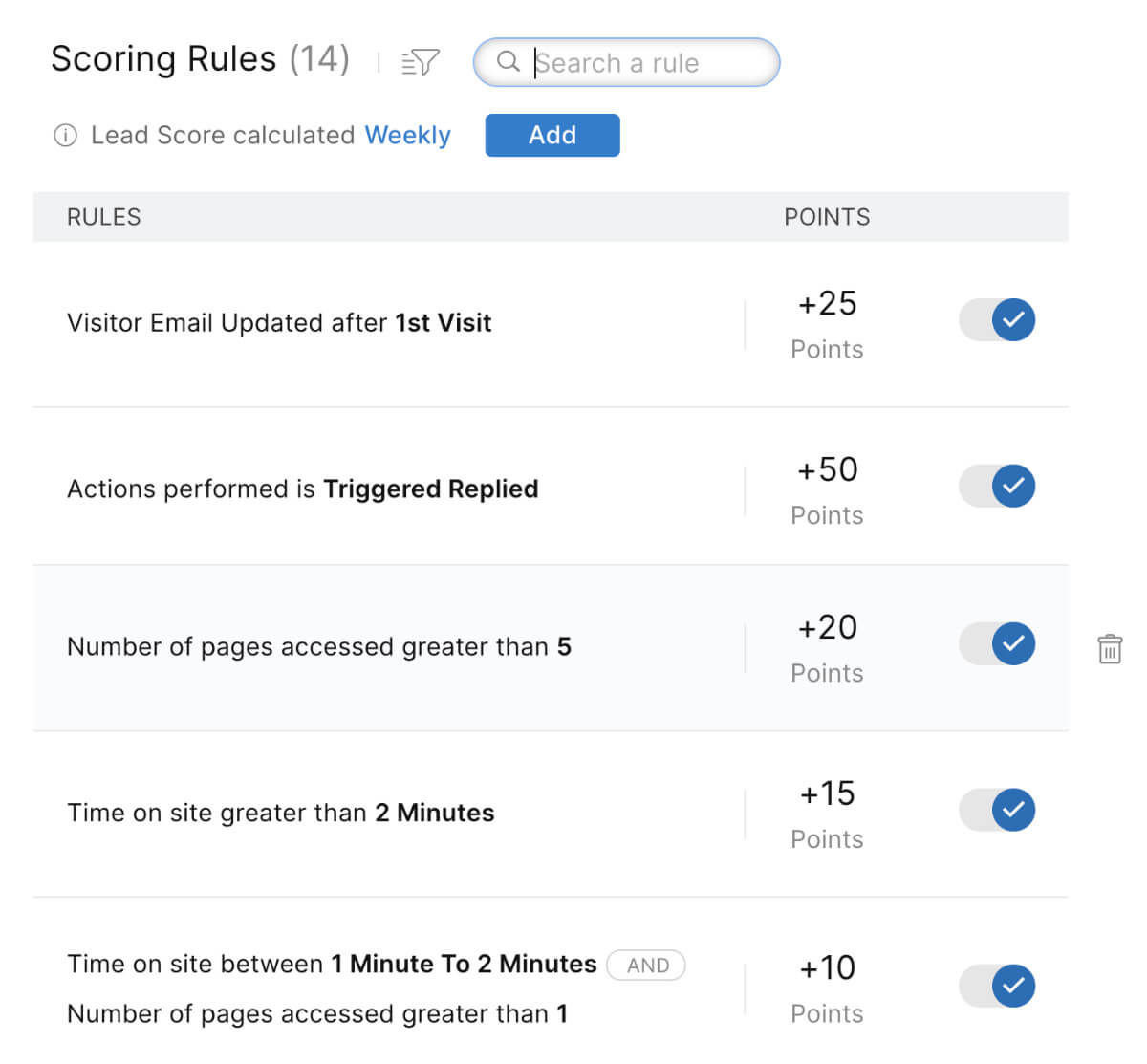 Leverage mobile marketing
Reach the modern person where they are by integrating Zoho SalesIQ into your mobile app using our mobile SDK, Mobilisten. Send relevant promotional push notifications and display in-app messages based on user actions. Our in-app chat window blends right in with your app to help reinforce brand association.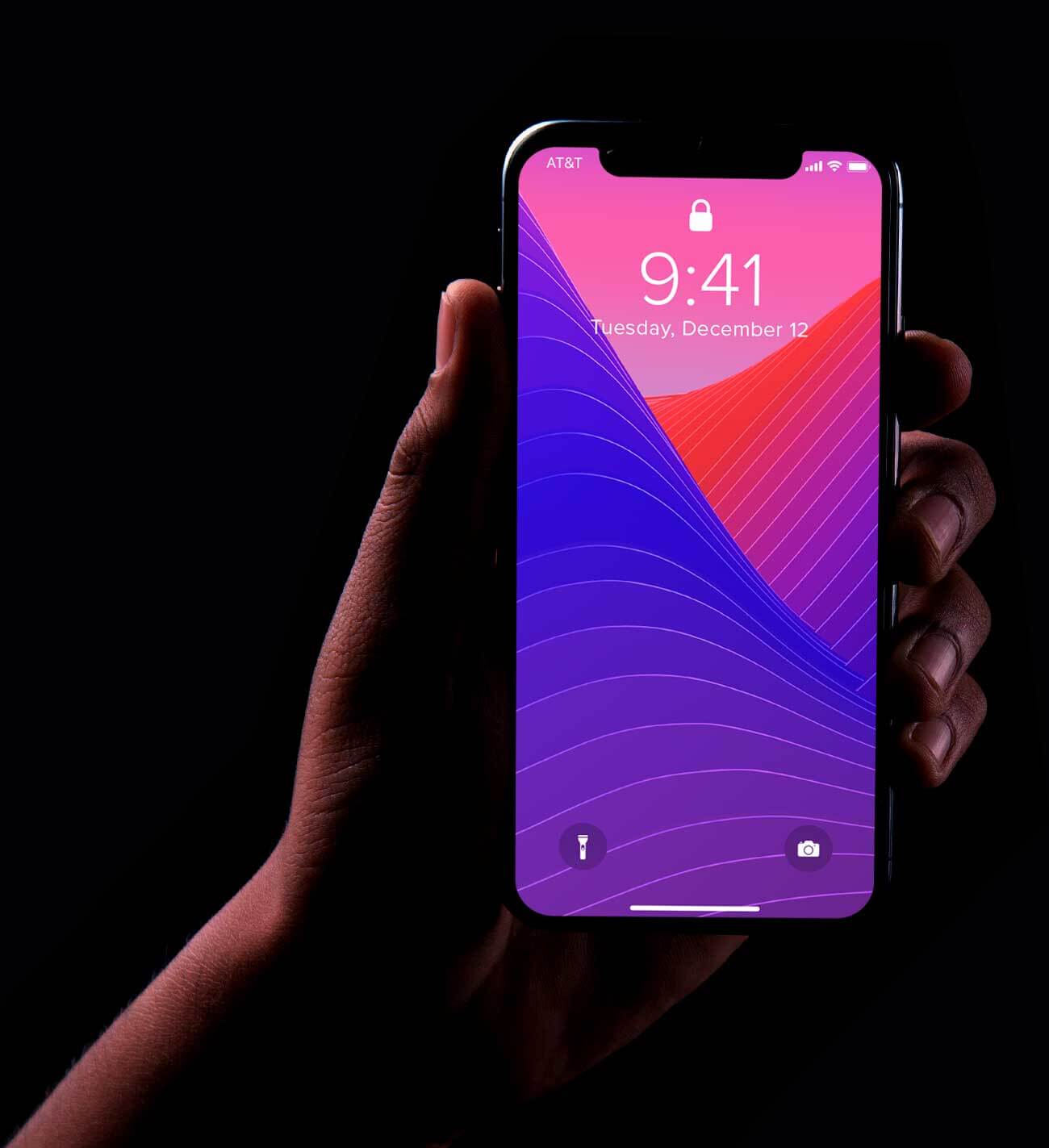 De-anonymize your website traffic
A complete lead profile is key for personalized campaigns. Zoho SalesIQ's built-in profile enrichment powered by Zia helps you identify your visitors from their domain name and give you all their publicly available data. This includes their job role, company size, location, industry, social media profiles, the technology the company already uses, and more, all without them having to fill out clunky web forms.‌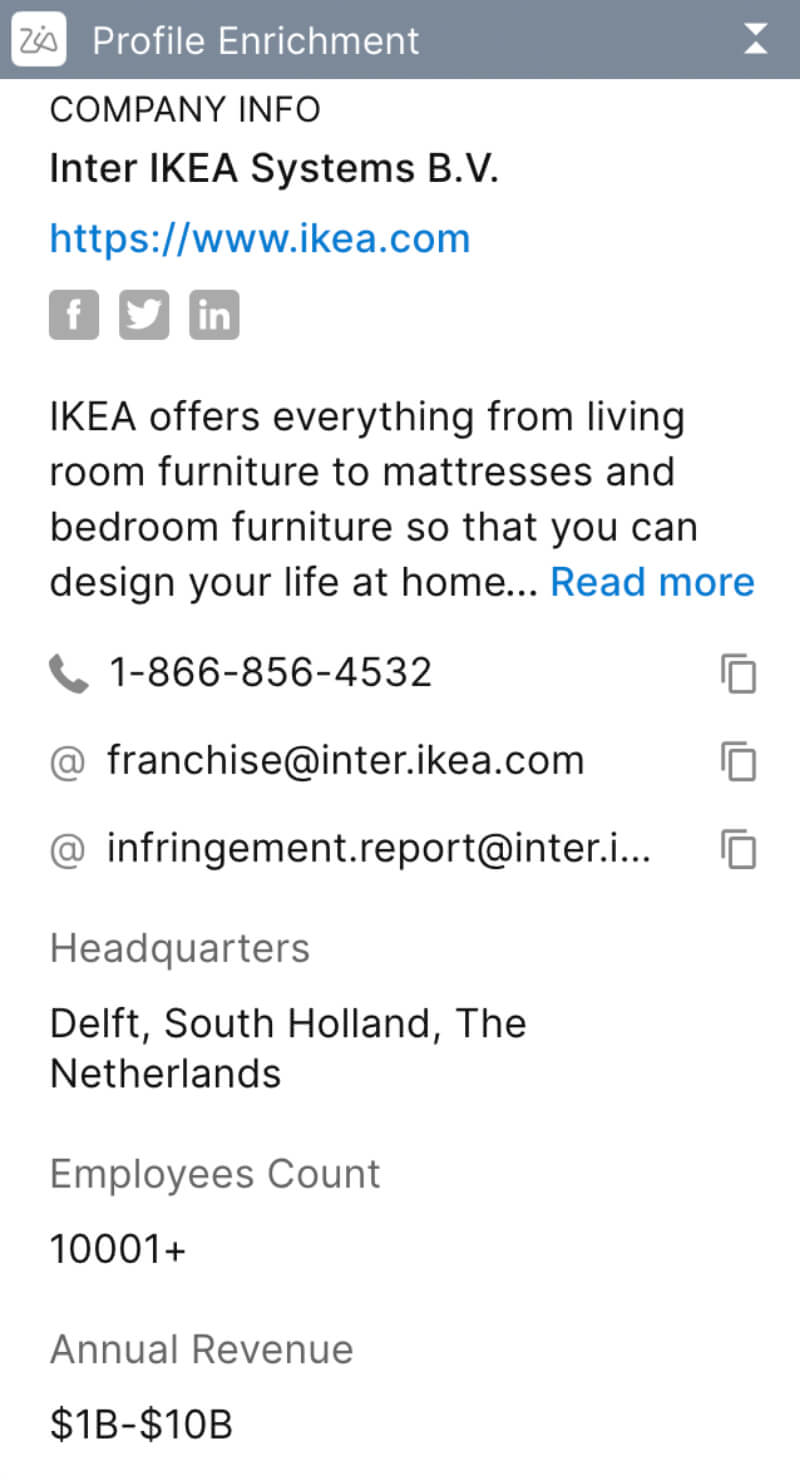 Pique your prospect's interest
Set up rules to trigger contextual banners or messages that promote what your visitors are interested in at just the right time. Show them that innovative new product or a sought-after product feature and encourage them to initiate a conversation to learn more.‌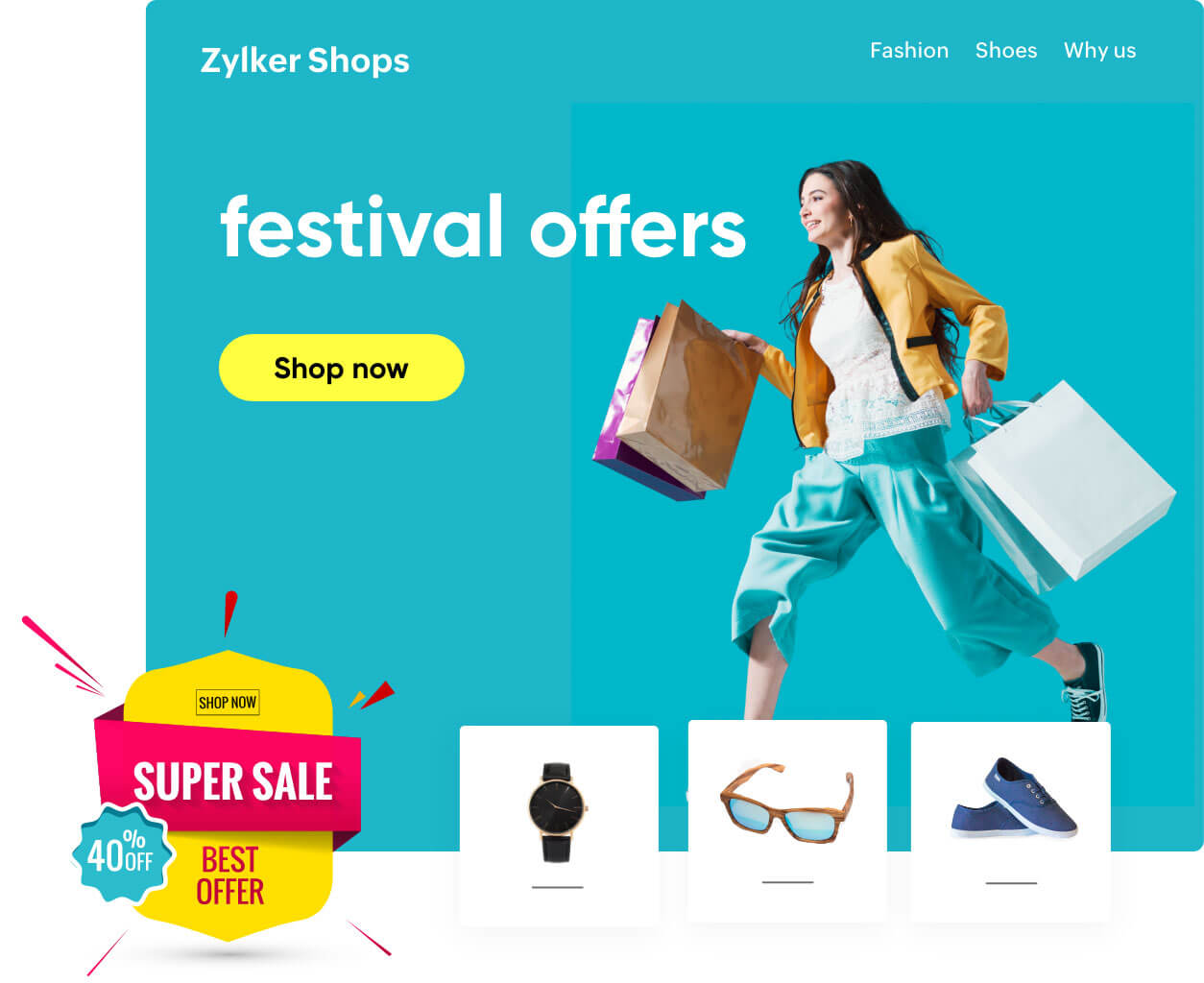 Build chatbots to nurture your prospects
Even with an optimally designed website, people still find it a lot more convenient to simply be given the information they need instead of having to fish it out from your website. Set up bots using our advanced chatbot platform to answer your prospects' questions, supply them with the exact details they seek, and nurture them along the way.
AI bot
Let AI handle your initial conversational marketing. Deploy a conversational bot powered by major AI assistants like IBM Watson, Dialogflow, or our own Zia to engage visitors and handle simple requests.
Codeless bot
You read it right—build a fully functional custom bot from scratch without needing the faintest idea how to code. Just define the conversation flow and actions and you're done.
Webhooks
Got an amazing technical team behind you? Plug your in-house chatbot, connected with all your databases, into Zoho SalesIQ with ease.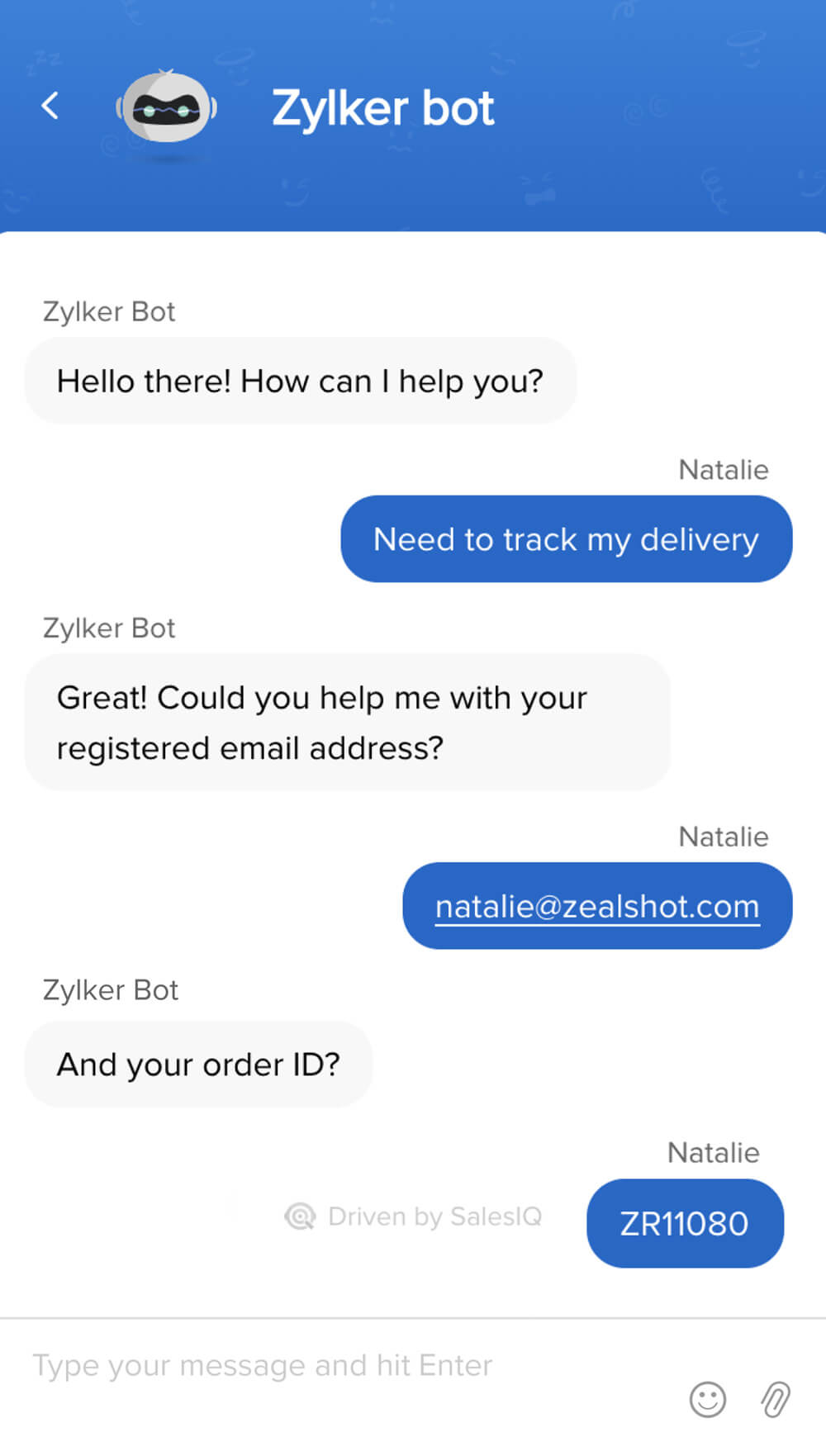 Campaign with context
Email campaigns shouldn't be like shooting in the dark. Integrate your Zoho Campaigns account with Zoho SalesIQ and set up rules to add warm leads to the right mailing list. After sending out emails, you can even track visitors coming back from a particular email campaign and nurture them contextually. ‌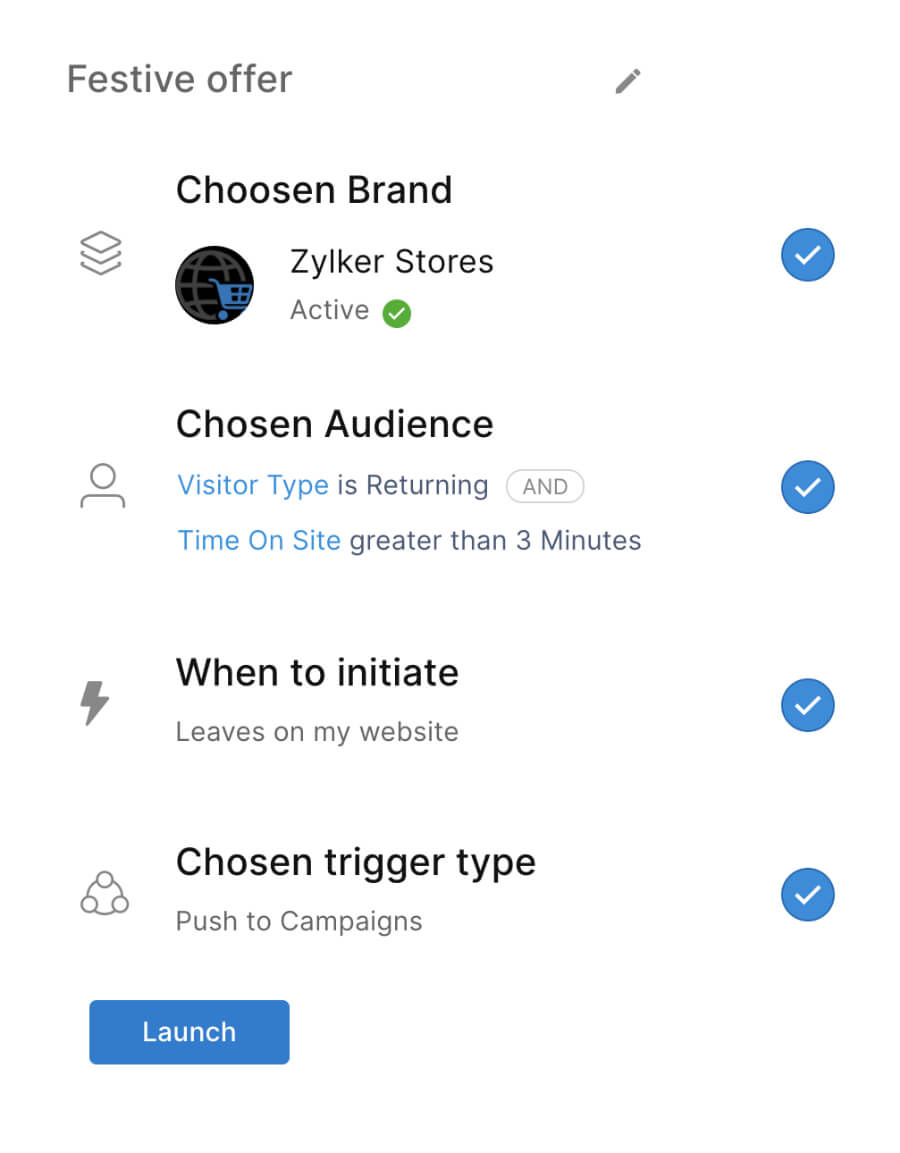 Integrate with Zoho CRM
Bridge the gap between your marketing and sales efforts. With a single click, push marketing qualified leads to your CRM along with all their information, complete with past chats. You can also use your CRM data to reach prospects at exactly the right moment.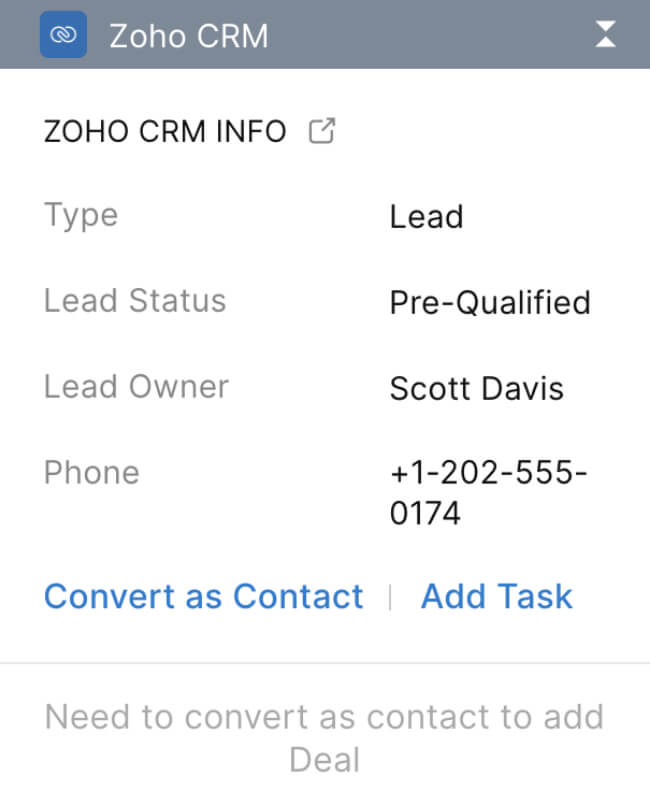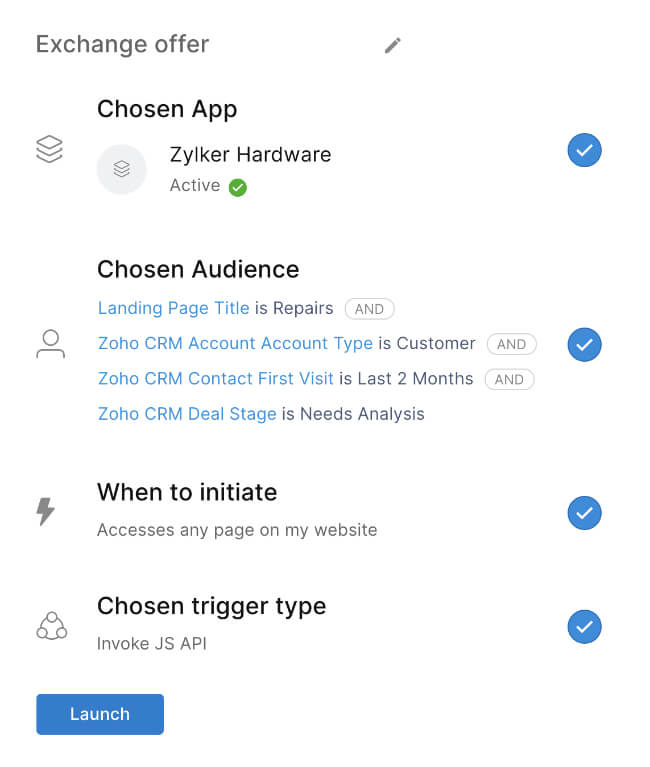 Drill down deep with Zoho Analytics
Get a comprehensive view of your website performance and prospect/customer behavior. Optimize your marketing efforts based on intricate details like campaign source, country, pages visited, time spent, chat volume, visitor interests, customer feedback, and so on.