Visualize
Know who's on your website and how they are interacting with your content in real-time.
Engage
Win your visitors attention with proactive and automated live chat.
Capture
Lists of all your website visitors organized by the likelihood that they will make a purchase.
Maximize
Increase the ROI on your content, SEO, Adwords and email marketing efforts.
Analytics
Measure key website and visitor metrics. Make better decisions and increase revenue.
Engage your website visitors on the fly
Monitor and guide visitors to your goals in real time.
Observe and prioritize your visitors as they interact with your content and guide them to your desired call for actions, like filling up a form, download or all in real-time.
Track with precision. Identify fresh leads
See where your prospects are located, how they found your site, and what pages they're looking at. Use these insights to productively engage with visitors in real-time.
Targeted engagement. Fully Automated
Increase your sales conversions by personally connecting with your prospects. Send targeted and automated invitations through chat based on how long visitors have looked at your site, the country they're in, or the page they are looking at.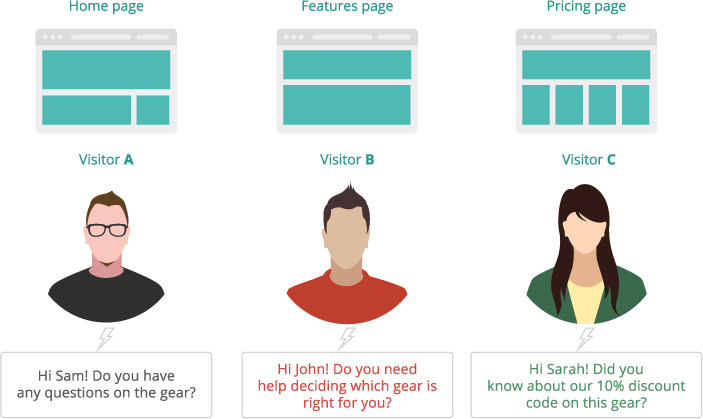 Visitor History. Birds-eye view of your website visitors
after they've left.
Drive sharper engagement by gaining access to a list of all your website visitors even after they have left. You'll get insights into their lead score, website activity history and you can assign points customized to your business.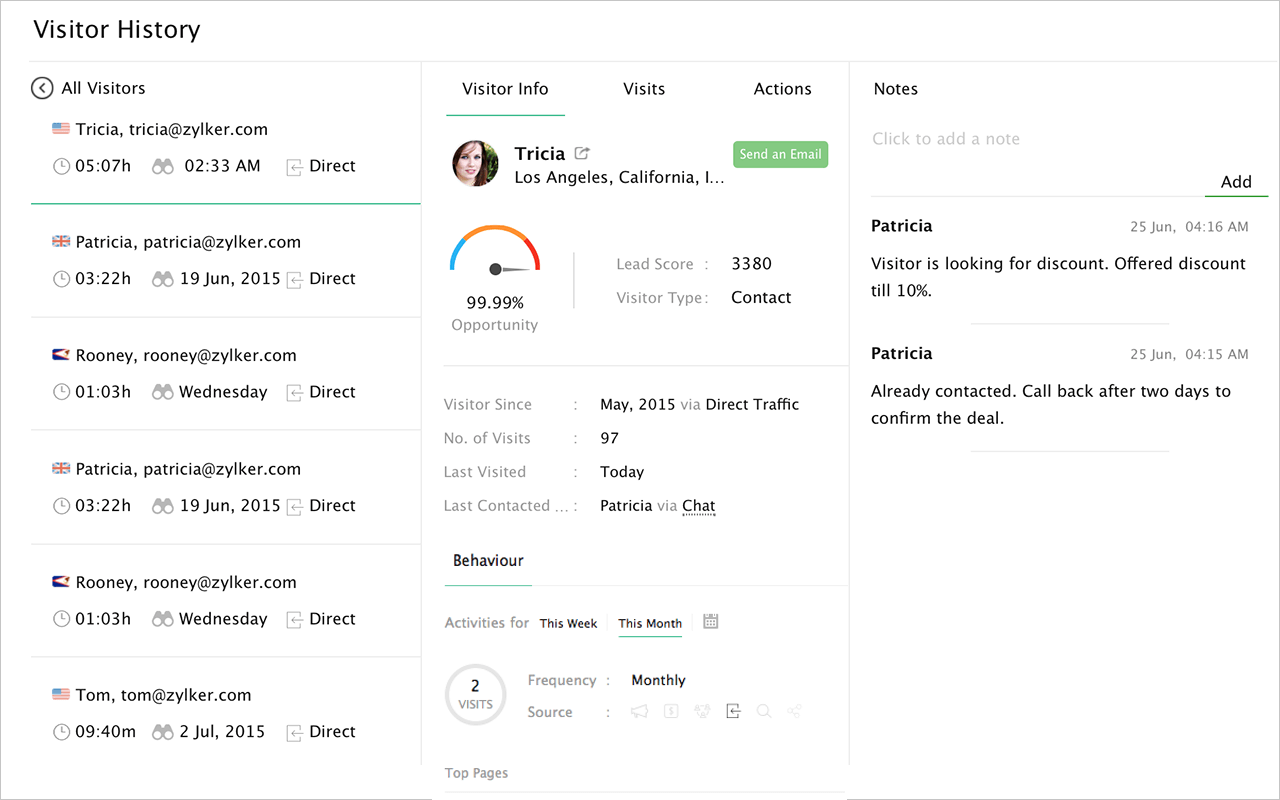 Identify fresh leads on your website in real time
Your sales team will always know which leads to talk to because SalesIQ sorts your visitors by the amount of interest they've shown. Gauge the likelihood of making a sale by scoring each lead on the amount of time they spent on your site, the number of times they've visited, and 20 other criteria.
Measure visitor interest. Identify quality leads for increasing sales.
Identify the hot and cold leads on your website in real-time, so you can focus on selling to the prospects most likely to buy. Find high quality leads in real time as well as offline, through visitor history 'lists' by defining your own rules on how SalesIQ ranks your website's visitors.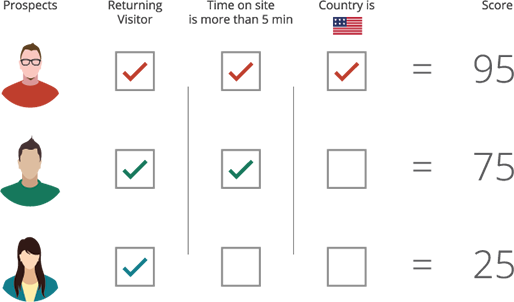 Actionable analytics. Smarter business decisions.
Apply the power of analytics to gain insights into key metics like website traffic's geo locaton, new Vs returing visitors, number of page visited and average time spent. Harness their activity to enhance visitors experience on your website and increase your revenue.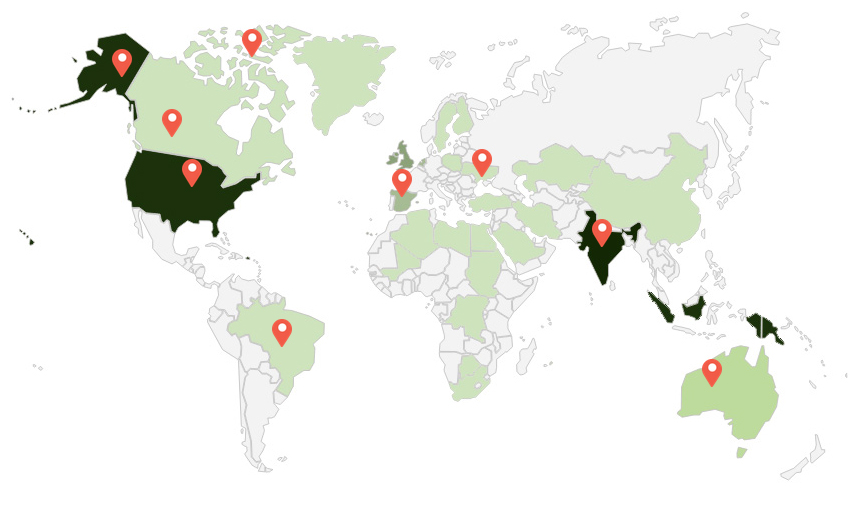 See the volume of your website traffic spread across the globe.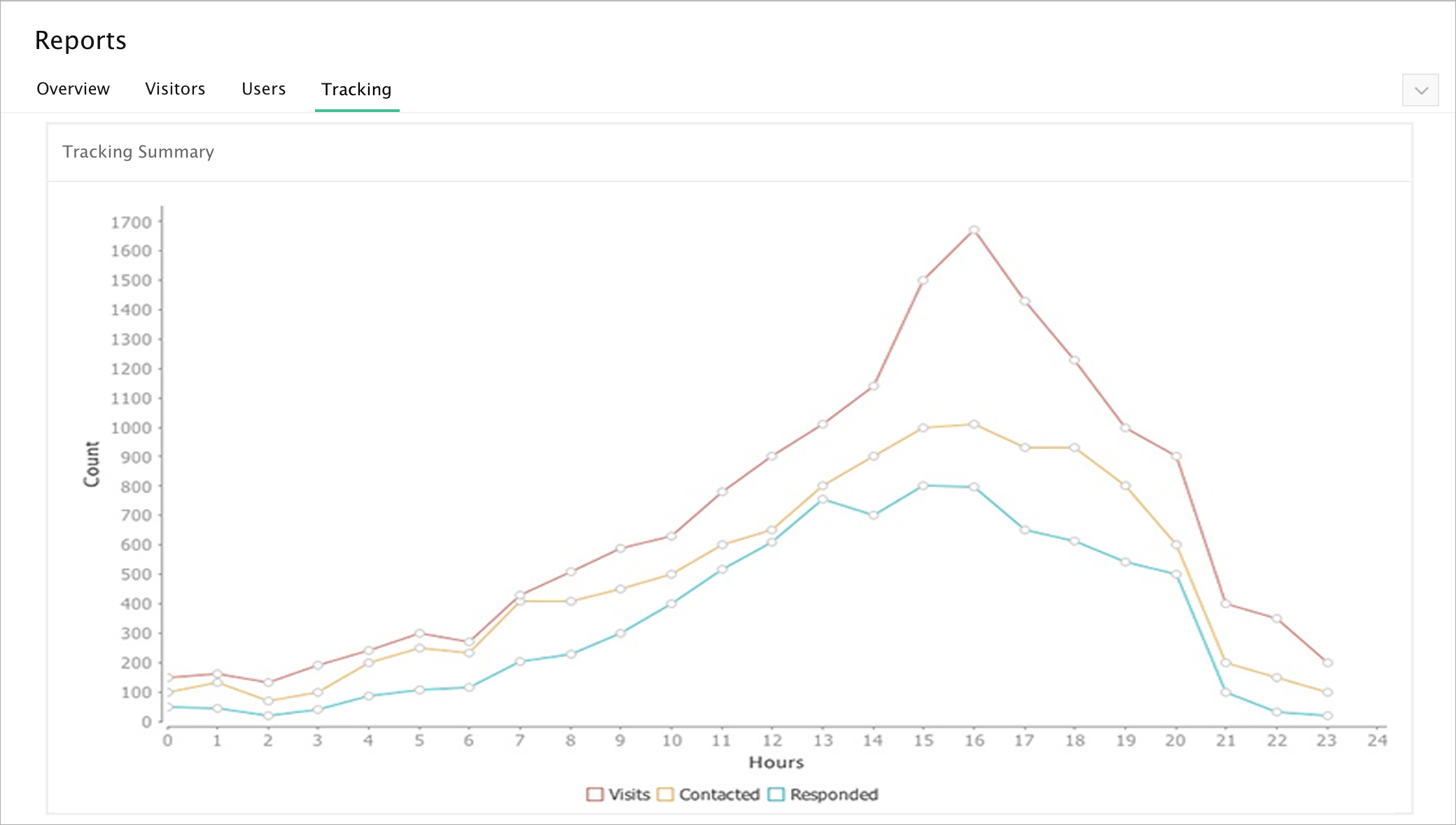 Gain granular insights into activities of your website visitors.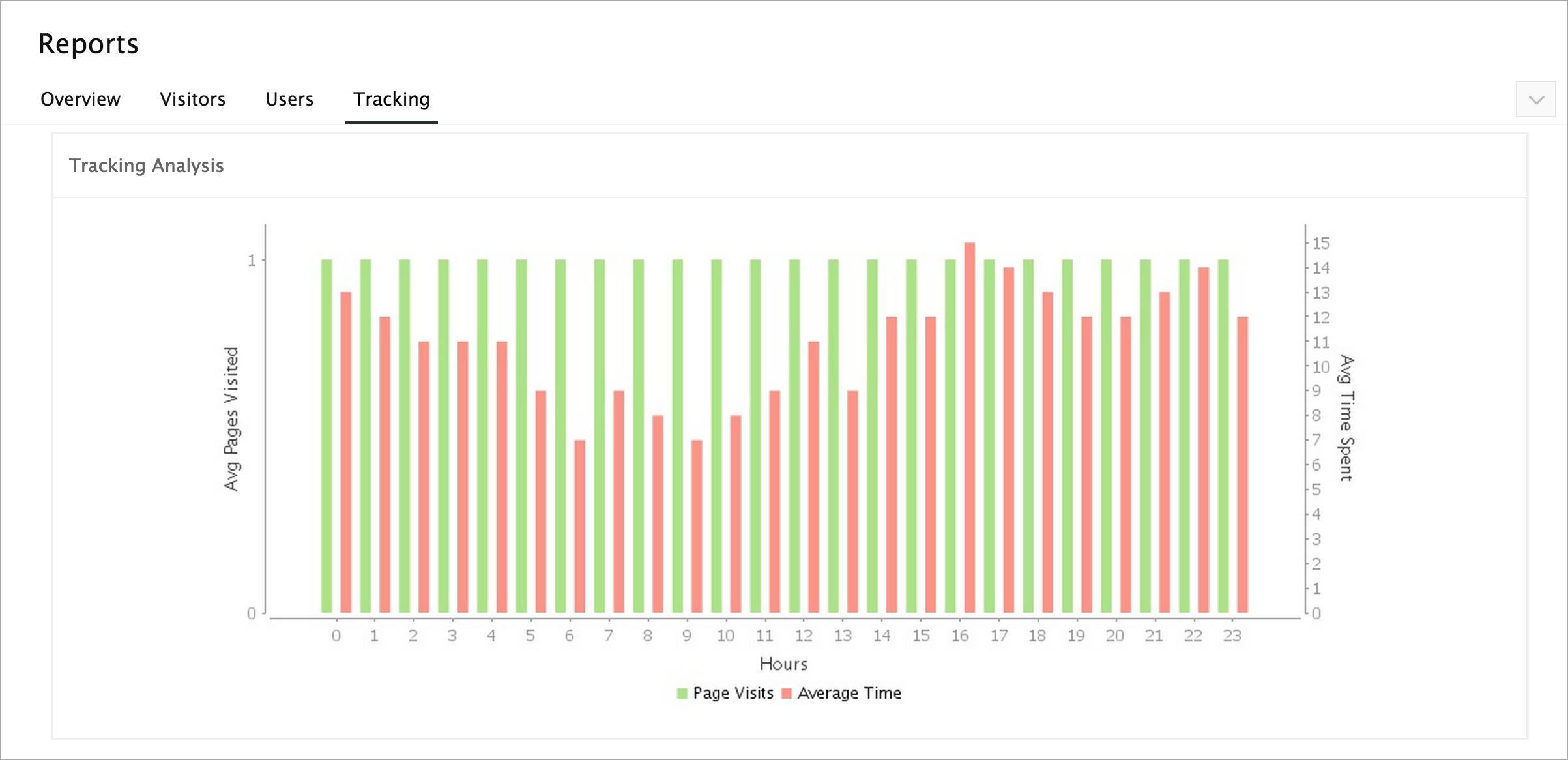 Understand engagement levels of your website content.
Slice and dice website visitor data and make data driven decesions to enhance your sales and marketing efforts.