Why do you need online project reports?
Online charts and reports often use graphs, images, and charts to visually present useful information such as project status, length of activity, and time spent doing each task. These reports are easy to interpret, making them an ideal way of communicating the latest updates to all your project stakeholders.
Benefits of project management reports
Allows you to identify the resources needed to complete a project
Project reporting software helps you monitor whether the project is on schedule or not
Offers insights into how your team is progressing against pre-defined goals
Quickly and easily generates useful reports using your business data, with no IT help
Choose Zoho Projects as your online project report software!
Zoho Projects comes with a set of project reporting tools to give you actionable insights into your projects. You can assess how long a project will take to complete, find out who is free and who is occupied, and prioritize the order in which the tasks are to be carried out. With this, you can work out the most efficient way to complete a project. 
Interested in using software for project reports? Here's a list of the various reports that are available in our project management reporting tool.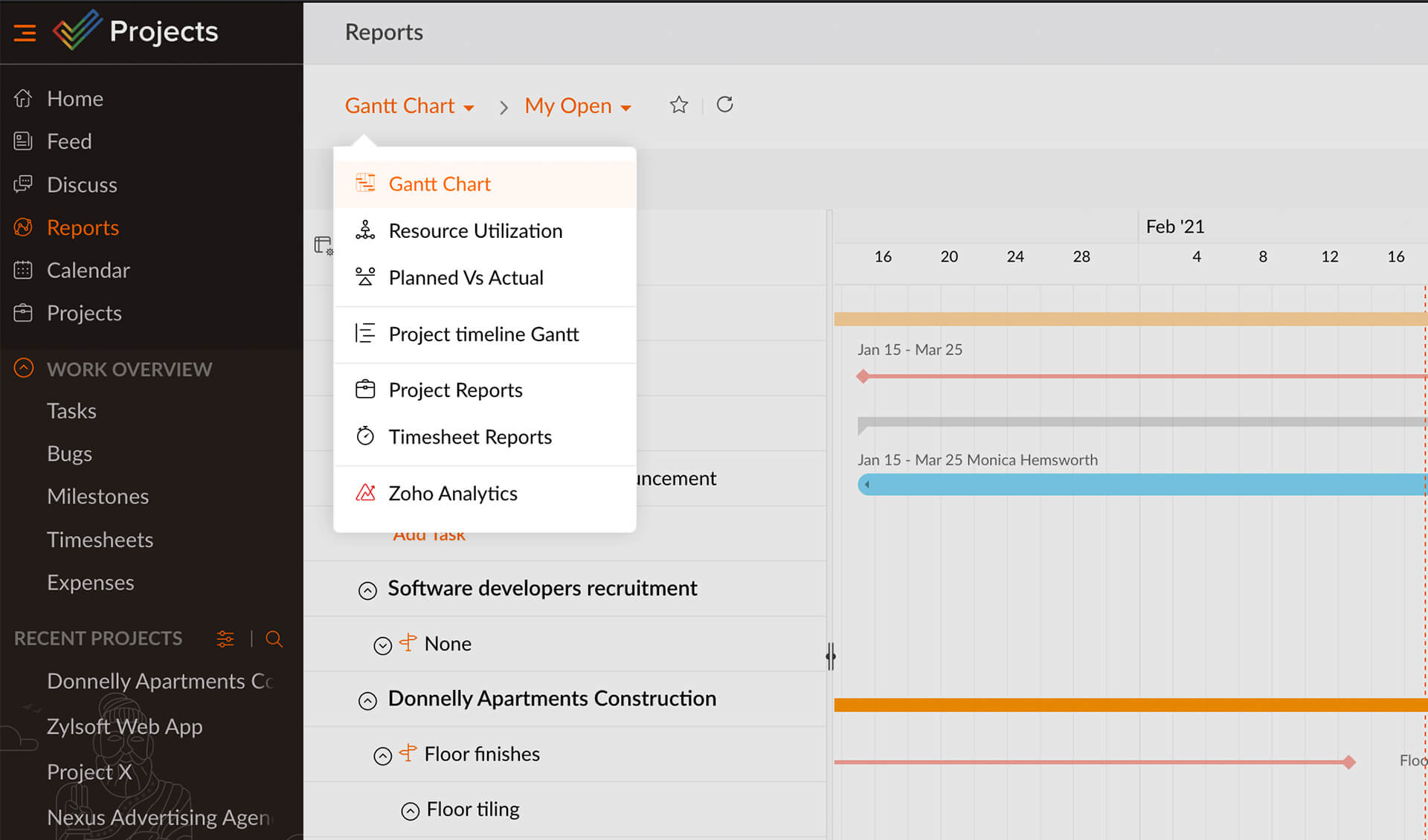 Project status reports
Zoho Projects has an extensive, fully featured dashboard that depicts your project's progress, budget health, team performance, overdue tasks, timesheet summary, and more.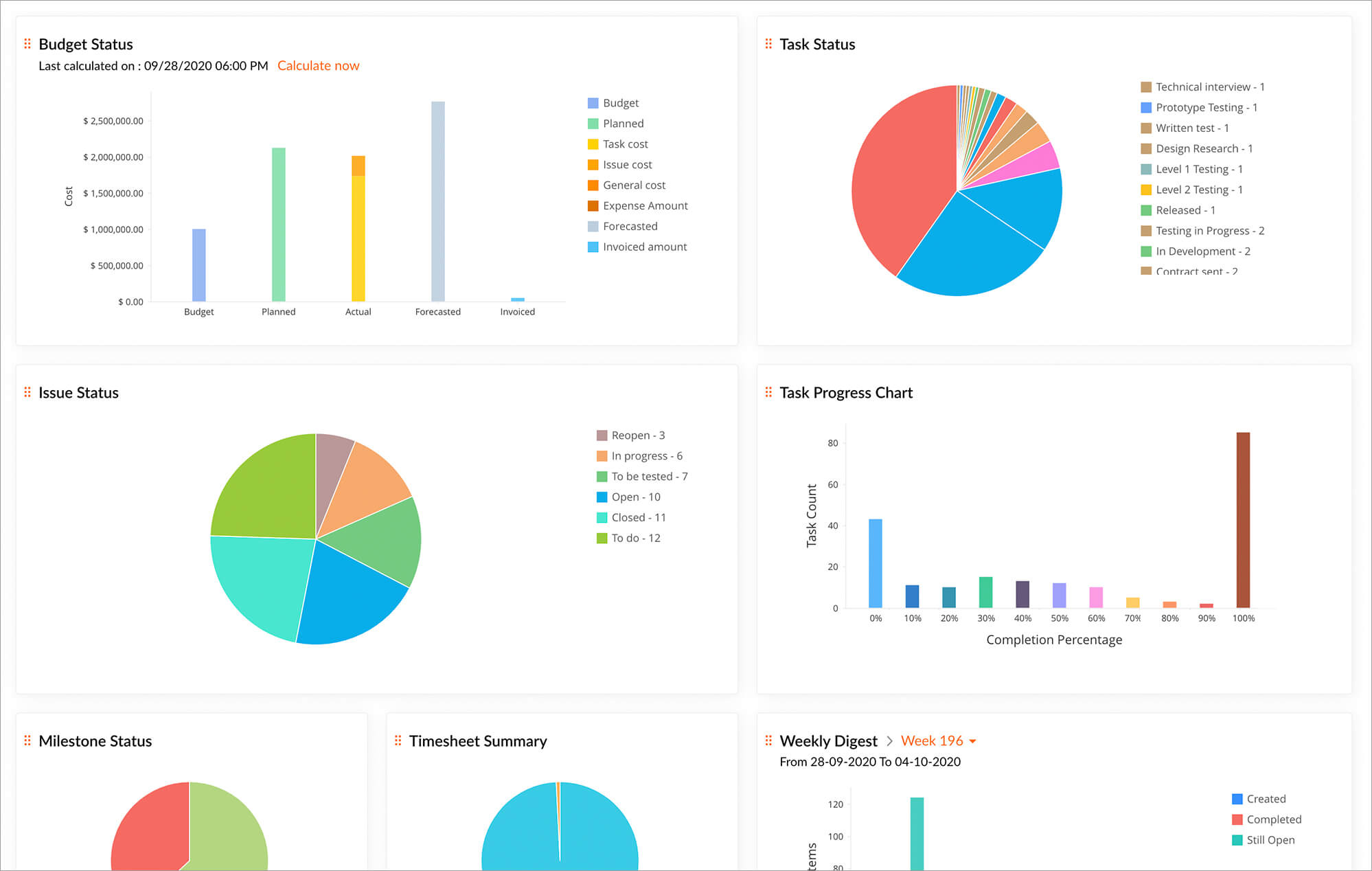 Timeline report
Plan efficiently using our Gantt chart, and track how your project is progressing in real time. Easily set dependencies between your tasks with a simple drag-and-drop interface in the Gantt module to keep up with the critical path of your project.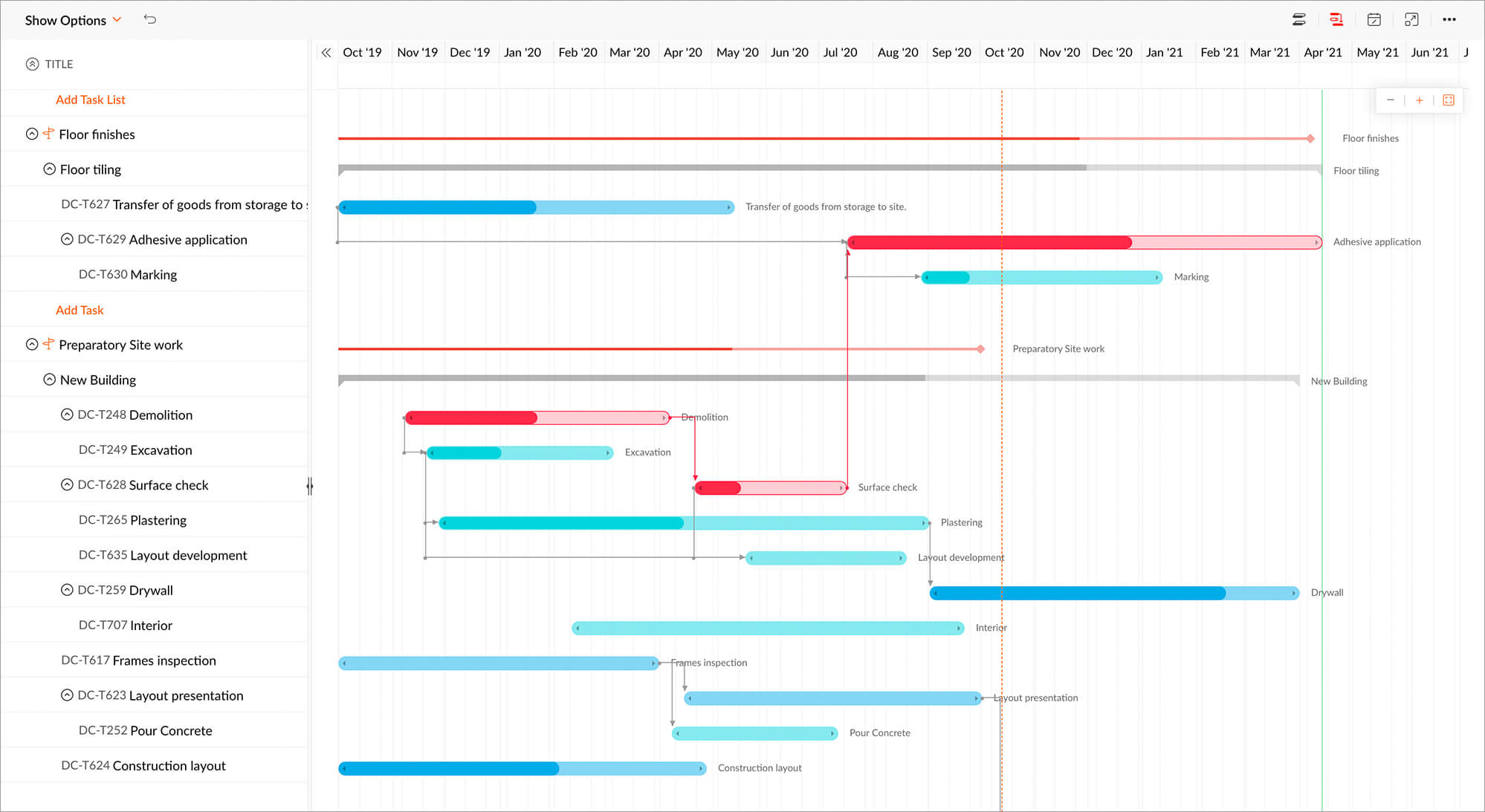 Variance reports
Set a standard for your cost and schedule to compare with your actual performance. In Zoho Projects, this can be done with baselines, planned vs. actual hours for time, and planned vs. actual cost for budget.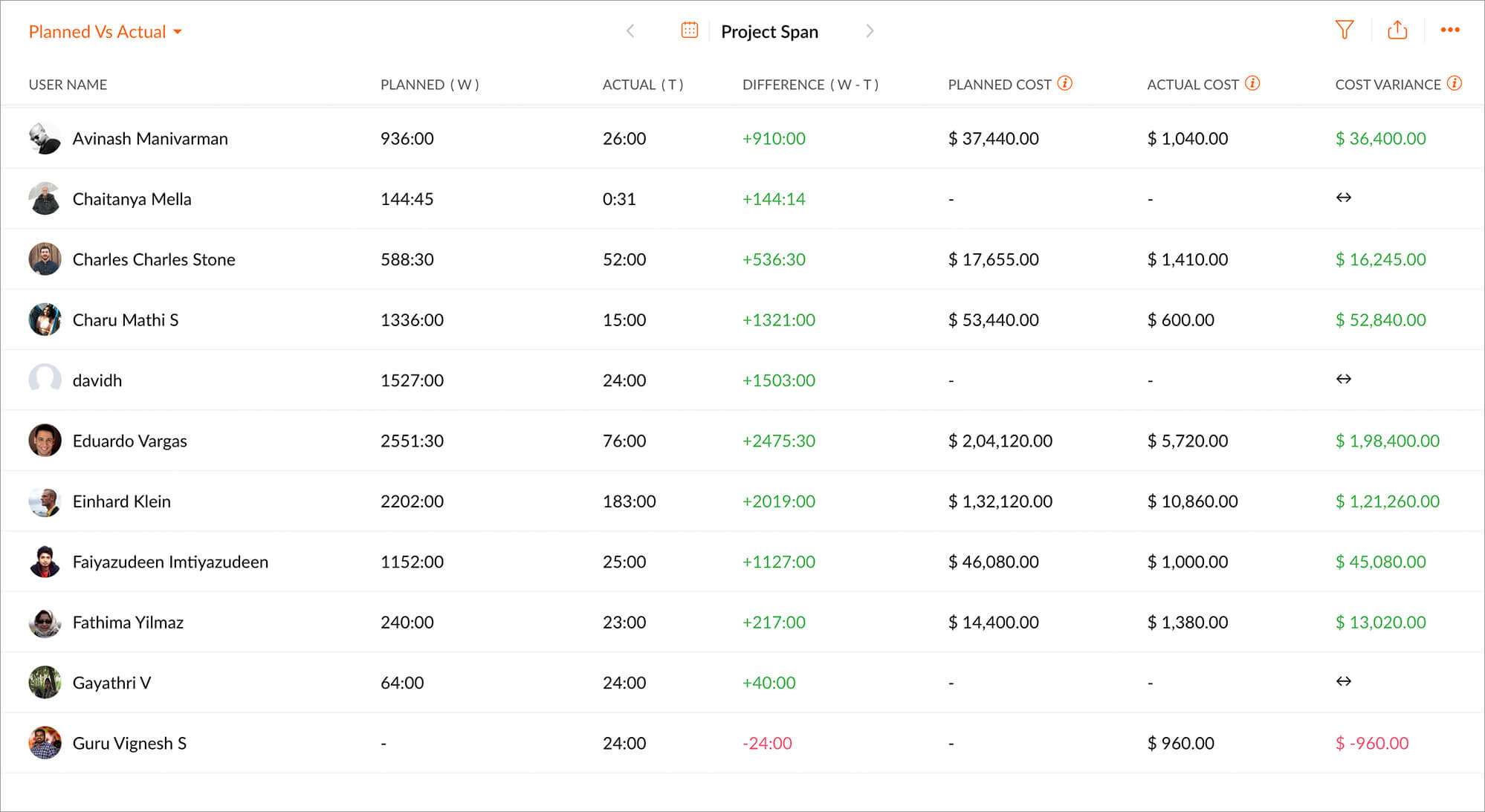 Resource availability report
Track your team's workload using the resource utilization chart. Reallocate work items within your team based on how overworked or underworked an employee is. Resource allocation can also be done by knowing the team's availability during planning.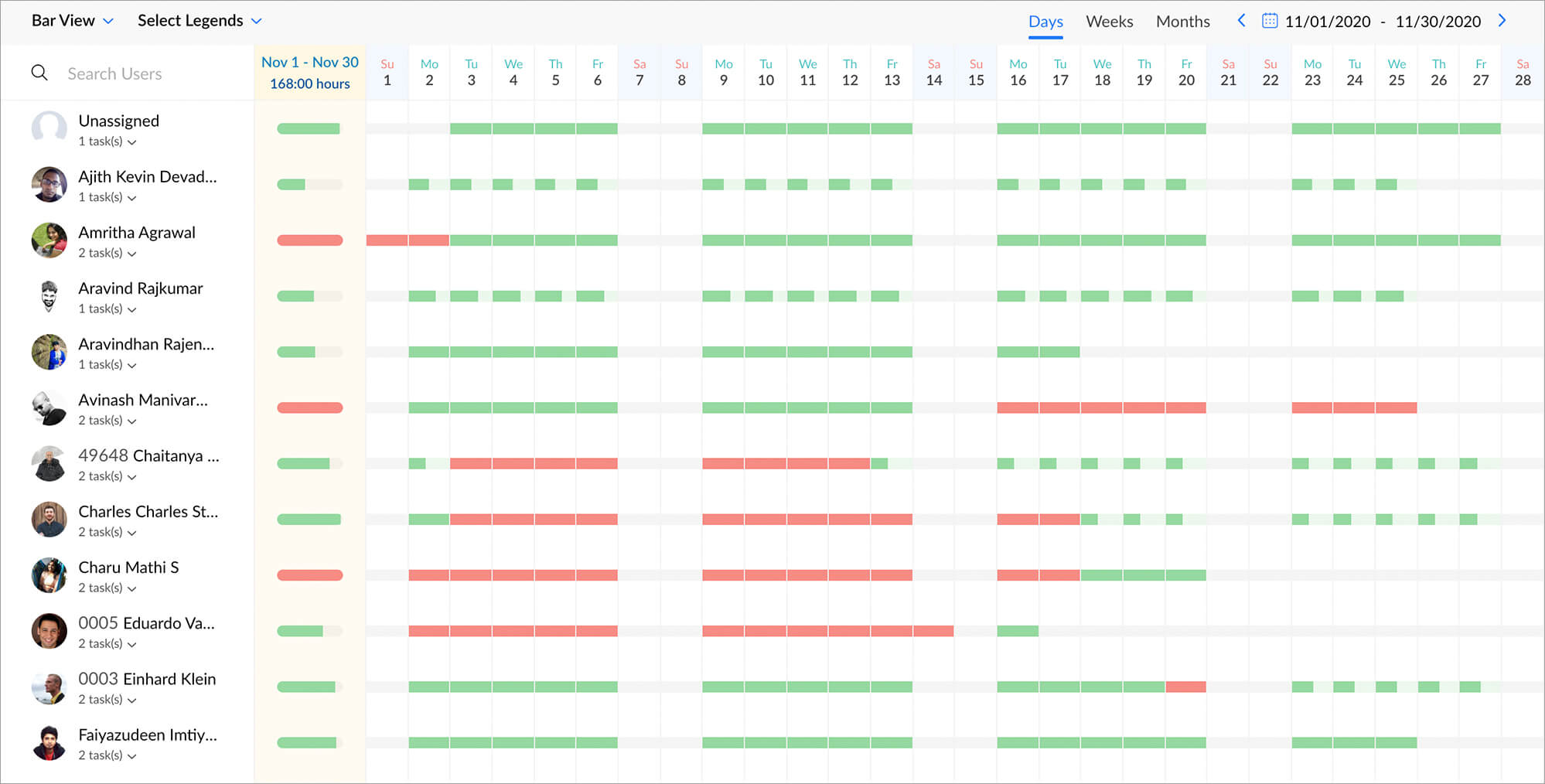 Time tracking report
Visualize and analyze your time log entries using the timesheet reports and easily calculate the amount to invoice your clients.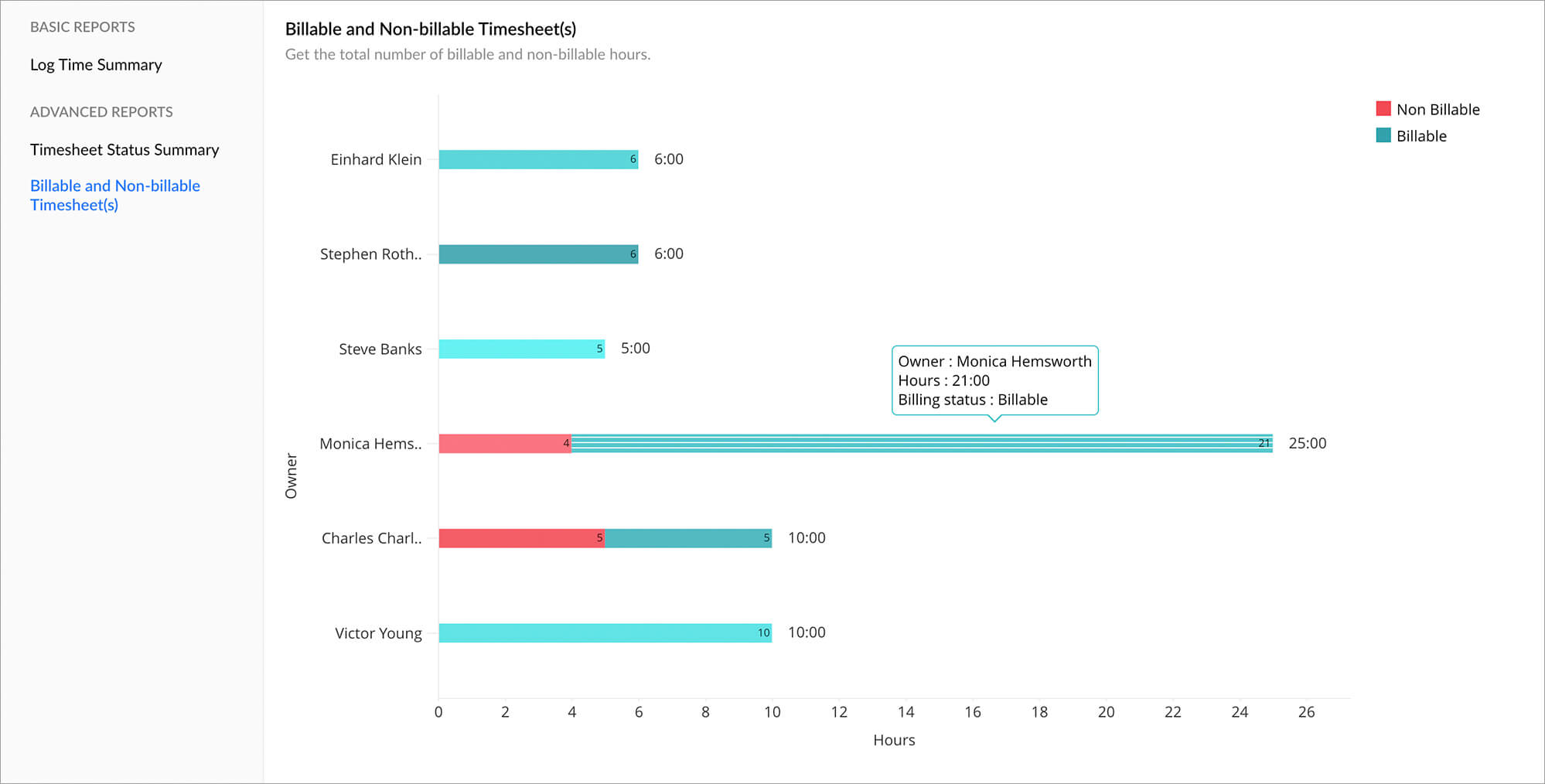 Task and Issue reports
Create basic and advanced reports for your tasks and issues by comparing various aspects of these modules. Custom reports can also be created for both tasks and issues using our online project report maker.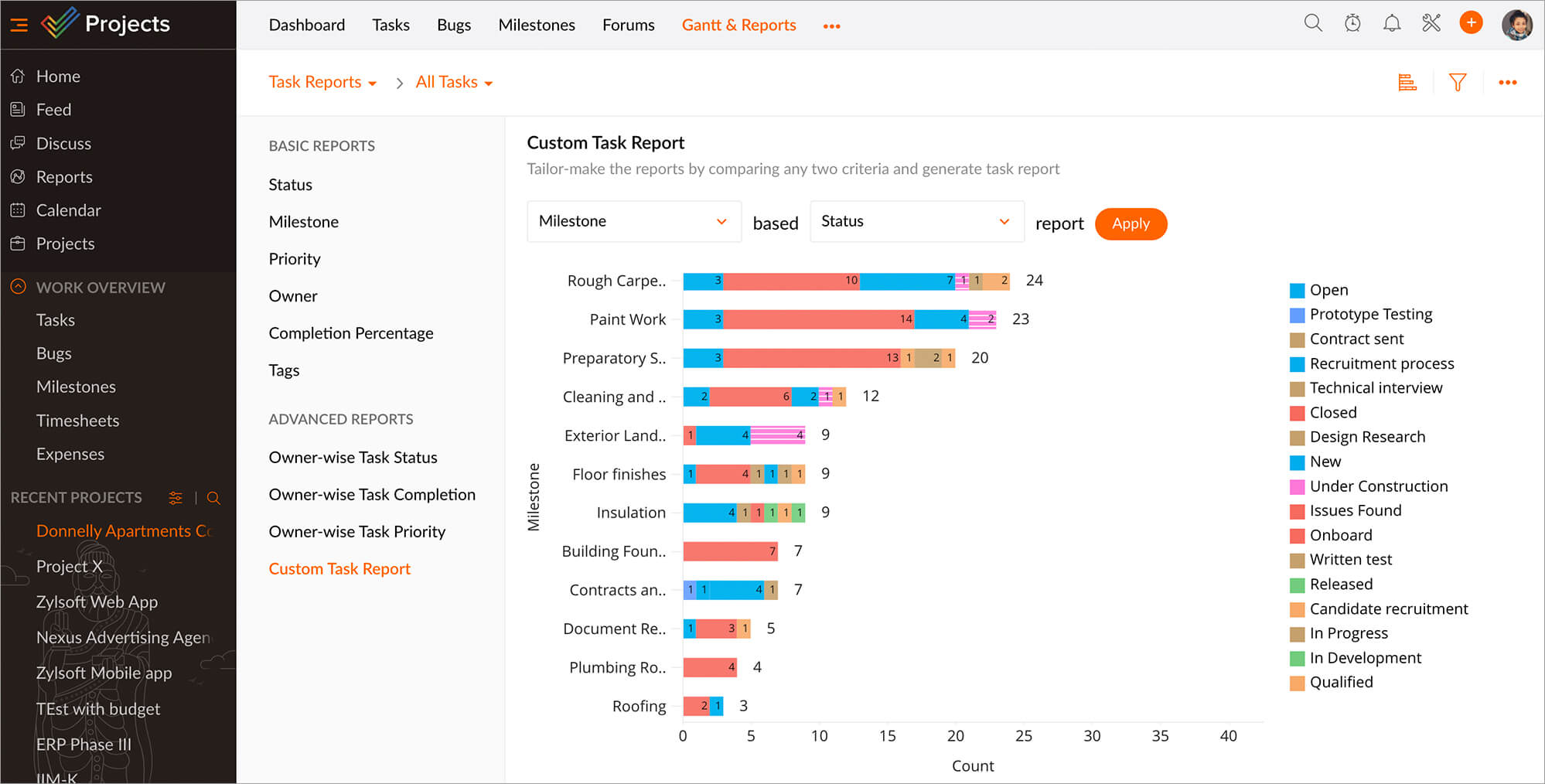 Zoho Analytics Integration
With our Zoho Analytics integration, you can create and customize more than 50 reports to give you deep insights into your projects. You can also integrate with Zoho Expense now to create expense reports for your projects.