Prioritizing candidate experience during talent acquisition
Prioritizing candidate experience during talent acquisition
Last Updated: December 12, 2023
211 Views
4 Min Read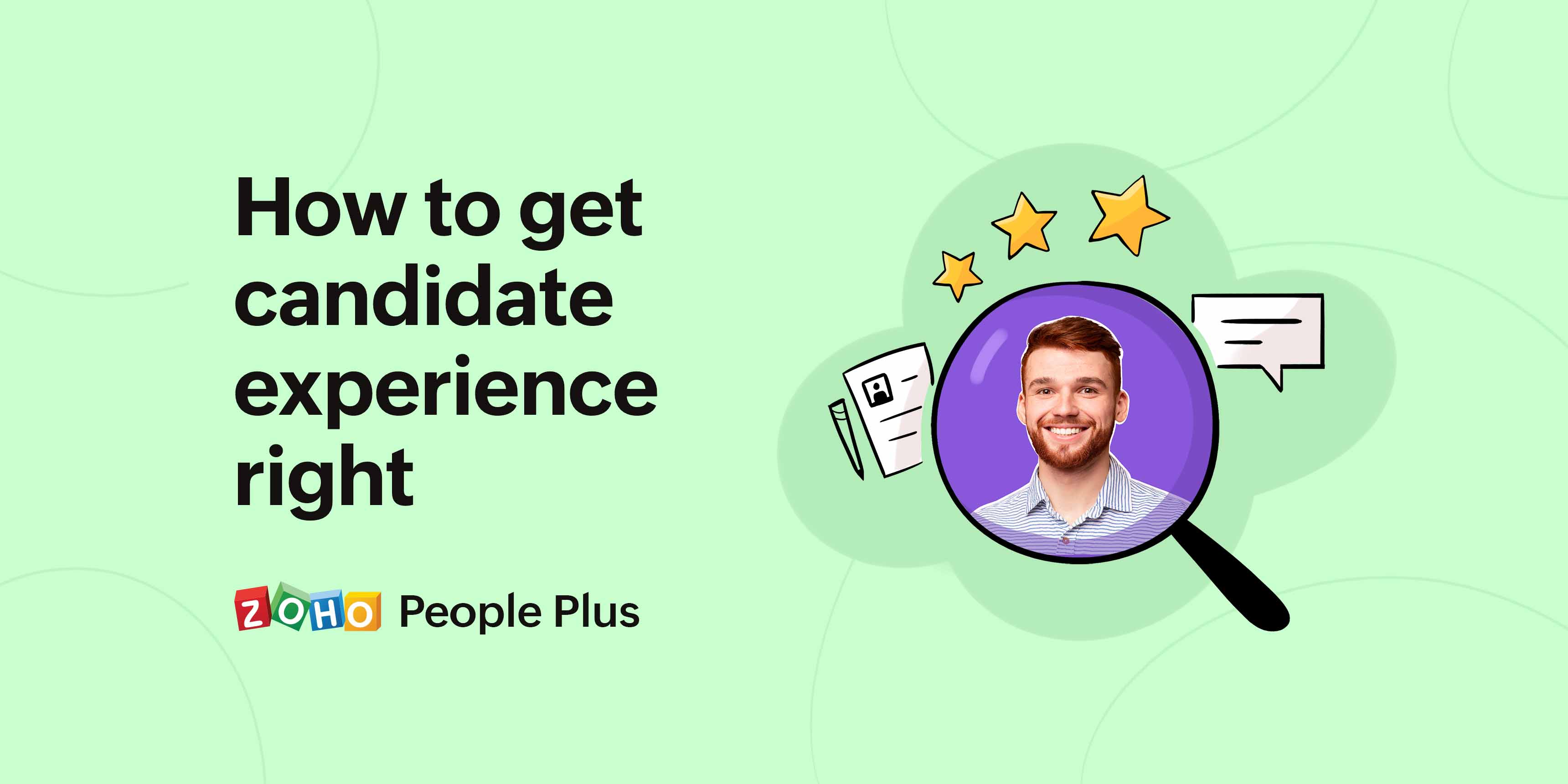 In the wake of the Great Resignation, more and more organizations are evolving their methods to provide more flexibility, improve their benefits policy, and support career development. While these are necessary to retain employees and keep them engaged throughout their entire life cycle, it's essential to get the first interaction with candidates right by providing an exceptional candidate experience. Doing so leads to a more seamless hiring process and makes it more likely that candidates won't leave within the first six months. According to Career Builder, 4 in 5 employees state that the candidate experience they receive indicates how the organization values its employees. If you are wondering where to start, here are five tips to ensure an exceptional candidate experience during recruitment:
Draft clear job descriptions
The job description, written as part of your job post, is one of the first things that your candidates see about your organization. It plays a huge role in your candidate's decision to apply for the job opening. Be sure that your job description is simple, clear, concise, and direct. Before writing the job description, analyze the job opening. Talk to managers responsible for the role and employees who are currently engaged in the role. With a strong understanding of the role, you'll be able to write a better description. Use catchy headlines to attract candidate interest, and highlight every actual responsibility, task, skill, and activity involved as part of the role so that only qualified candidates apply. Mention the salary range too, if possible.
Optimize your career site
Around 71% of candidates to do their research before applying for a job opening. This shows the importance of having a well-defined career site. You must build your career site in a way that communicates your values and culture. Make use of pictures and videos to signify what it is like to work for your organization. This is also a great place to include testimonials from your existing employees. The website should be easy to navigate. If there's an option to apply for the job opening through your website, make sure the application process is simple and the application form doesn't ask for the details that will already be mentioned on the candidate's resume.
Level up your communication strategy
Strong communication is crucial to ensuring a great candidate experience. No candidate wants to apply, interview, and wait on your decision for weeks only to learn that they've not been selected. That's why it's important to communicate properly during every stage of the interview process, from screening and assessments to the interview and background verification. Once your candidates apply for the job, send an email confirming their application has been received. If their application is rejected, detail why it was rejected in the email. If they are selected for the interview, let them know what they can expect and whom they'll be meeting, along with other basic details including the date, time, and place. Once the interview is over, keep them updated about the status regularly, even if the decision-making process is delayed. Make it a point to answer candidate questions as they arise. If they are not selected, let them know as soon as possible. You can even provide constructive feedback to help them improve.
Many organizations are now conducting remote interviews, and recruitment technology automates and streamlines the entire process. This allows for smoother interviews and mitigates many common sources of errors and delays. It also provides candidates access to a self-service portal, through which they can submit their resumes and other essential documents, communicate with the recruiters, track the status of the interview, attend video calls, and view other suitable job openings. Some recruitment tools even allow candidates to record their interview and submit it through the portal. This is especially useful when the candidates are from different time zones than the interviewers.
Receive feedback consistently
Receiving feedback from candidates and employees who have gone through the interview process can provide you with the insights required to take your hiring process to the next level. Once the interview process is over, you could send a survey to your candidates asking them about their experience during the interview and what they think can be improved. If you are asking your newly hired employees about the interview process, it's best to keep the surveys anonymous so that they can provide their honest opinions without worry. Once you have enough data, take steps to adapt your interview process based on their suggestions.
Ensuring a great candidate experience
To sustain in the candidate-driven job market, you must revisit your hiring strategies and tweak them in a way that puts candidates in the front seat and provides them with a great experience. This goes a long way toward enhancing your employer brand and helping you attract top candidates.
Zoho People Plus, our unified employee experience platform, comes with a powerful talent acquisition system that helps you streamline your entire hiring process and keep candidates engaged throughout. Learn more about Zoho People Plus's talent acquisition system.
Leave a Reply
Your email address will not be published. Required fields are marked