What is the difference between ERP and an HRIS?
What is the difference between ERP and an HRIS?
Last Updated: October 29, 2020
13.6K Views
3 minutes Min Read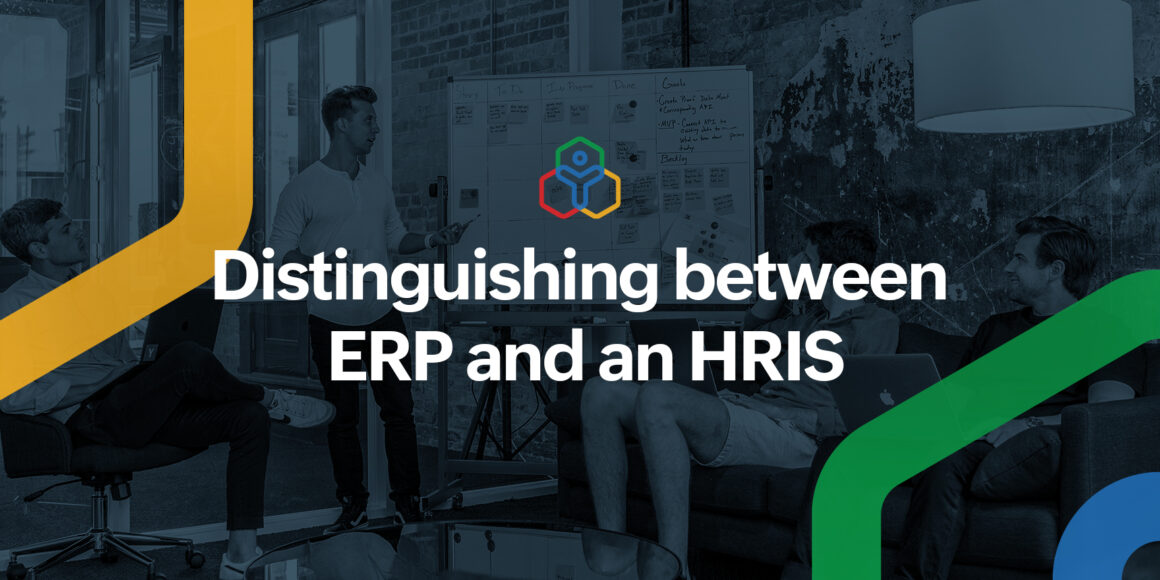 While selecting software to meet the HR needs of your organization, you might often see both the term ERP and HRIS. Though both of these are systems designed to offer HR solutions, they are not the same. It's necessary to understand the differences between ERP and an HRIS and what each system offers. This will help you choose the best software to improve your organization's HR operations. In this article, we break down the basics of both and outline their key differences.
Enterprise Resource Planning, abbreviated as ERP, is a software system that allows organizations to integrate the operations of all their core departments, including sales, accounting, HR, finance, inventory, marketing, and more. As a result, all of these fundamental processes can be managed from a centralized system where all the departments will share a common database. ERP can be customized based on the size and type of your organization. It can be cloud-based, on-premises, or both.
A Human Resource Information System, known as HRIS, is a full-on HR solution that allows you to maintain all your HR operations from a single, centralized system. All HR-related data can be accessed, maintained, tracked, and stored in an HRIS, which facilitates data-powered decisions. Just like ERP, an HRIS can be hosted on both the cloud and your actual work premises. Check out our detailed blog on what an HRIS means to learn more about HRIS.
So that was the basics, but now let's outline the main differences between ERP and an HRIS:
The major purpose of ERP is to unify and integrate each aspect of a business, whereas the major purpose of an HRIS is to manage employee data and automate end-to-end HR management.

ERP is for the whole organization. An HRIS focuses entirely on the HR department. ERP has something for each area of business, meaning that HR operations are just a small part of ERP.

ERP systems may not have specialized features to improve HR management like an HRIS will. ERP vendors have to consider the varied needs of different departments in an organization rather than just the HR needs. An HRIS has multiple features to improve each aspect of HR management. Some features can be customized to accommodate unique customer requirements as well.

ERP has a single database where all essential business processes are shared among different departments. An HRIS is used to manage employee information and other HR-related data that is primarily handled by HR professionals with limited access to other employees.

The implementation of ERP is a little challenging and can cause huge failures if it's not managed effectively, whereas HRIS implementation is less disruptive, more affordable, and affects fewer departments.
You can also refer to our infographic to understand the difference better.
In today's competitive job market, HR professionals are looking out for HR systems that have dedicated features to improve the way employees are managed in their organization, right from recruiting to offboarding. If you're looking to improve recruitment and employee satisfaction, having an HRIS is preferred. All the features are designed carefully to provide the best working experience to your employees based on the latest trends in the industry. This is especially useful at a time when remote work is becoming popular.
Zoho People, our HRIS, automates each aspect of HR management and enhances employee experience. Zoho People covers everything from onboarding to offboarding, taking the administrative burden off your employees. Learn more about Zoho People's HRIS.
Also Read: Who uses an HRIS?
Tarika

Content Specialist at Zoho People
Leave a Reply
Your email address will not be published. Required fields are marked