The top 4 benefits of automating approvals
The top 4 benefits of automating approvals
Last Updated: September 4, 2020
3.3K Views
3 Min Read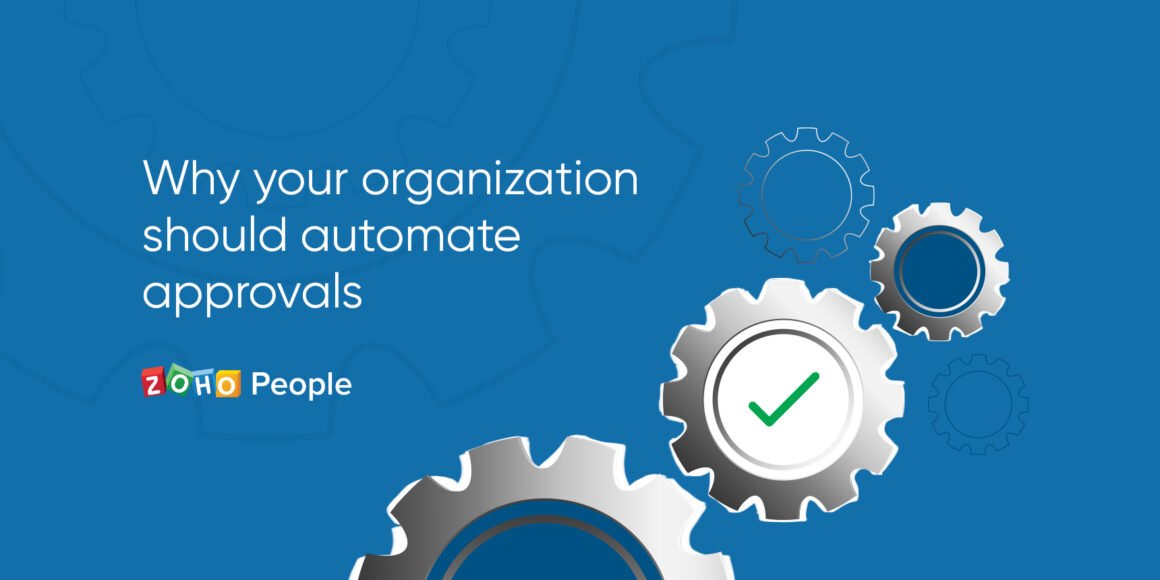 Approvals are a big part of any organization, especially HR. Employees are constantly sending requests to the HR department for approval. Without a proper system, this process will be delayed, and employees will be left with a poor impression about your organization. For instance, if timesheet approvals are delayed, employee payroll won't be processed on time. These continuous delays can frustrate your employees and lower their engagement and productivity. When left unchecked, this can become a vicious cycle that damages other parts of your business.
Automating approvals with HR software is one of the easiest ways to get rid of delays and make the HR approval process more efficient. The right software can streamline and standardize the approval workflows, saving a lot of time for you and your employees. Important decisions can be made quickly, and all business operations can function without any bottlenecks. Here are the top four benefits of automating your organization's approval process:
With HR software, automated approval workflows can be configured to speed up the overall process and increase transparency. Approval criteria can be defined to ensure that requests follow the proper approval path when workflows are triggered. Users can edit their approval records even after submitting them, triggering the complete approval process to begin again. You can also validate approval records before sending them. Comments can be made mandatory so that approvers are able to provide a reason for approving or rejecting a request.
Nothing is more stress-inducing than not knowing the status of an approval request. When there are many approvers, you might not even know who the approval is with while it's pending. With automated approvals, these issues are taken care of. Emails can be sent to let employees know about the status of an approval. The system can also be configured to send automated email reminders to approvers about pending requests. Send repeated emails at a particular frequency until the request is approved, so no approval goes unnoticed.
Some approval requests may involve a substantial amount of spending or critical decisions that impact normal business operations. These requests require approval from more than one employee in the organization. Handling this manually can be an absolute nightmare as it involves sending hundreds of emails and follow-up emails. With an automated approval system, multi-level approvals can be configured effortlessly. Just add the list of approvers, and the request will progress along to each person based on the order you added them. If users select the first level as reporting manager and the second level as IT admin, the approval request will only go to the IT admin once the reporting manager approves it. Automated email follow-ups will be sent in the same order.
Approval turnaround time (TAT)
This feature ensures that the whole approval process is completed within a given time frame. It allows you to define an approval deadline and specify the actions that have to be initiated if the request is not approved by the approver. For instance, if the first level approver fails to approve the request within the time frame, it can either be auto-approved, auto-rejected, or assigned to another approver. If the second level approver fails to approve the request as well, it can either be auto-approved or left as overdue.
Having an automated approval system speeds the process along and documents every stage to prevent compliance issues. It can save your HR team a lot of time as they don't have to deal with sending so many follow-up emails and paper documents. It also eases stress for your workers by making the process transparent, helping to improve your organization's overall employee experience.
Approvals in Zoho People works efficiently to automate and simplify the approval system in your organisation. Approvals can be configured easily in no time. Learn more about approvals in Zoho People.
Tarika

Content Specialist at Zoho People
Leave a Reply
Your email address will not be published. Required fields are marked