Mental health tips for your employees during a crisis
Mental health tips for your employees during a crisis
Last Updated: April 24, 2020
5.1K Views
3 Min Read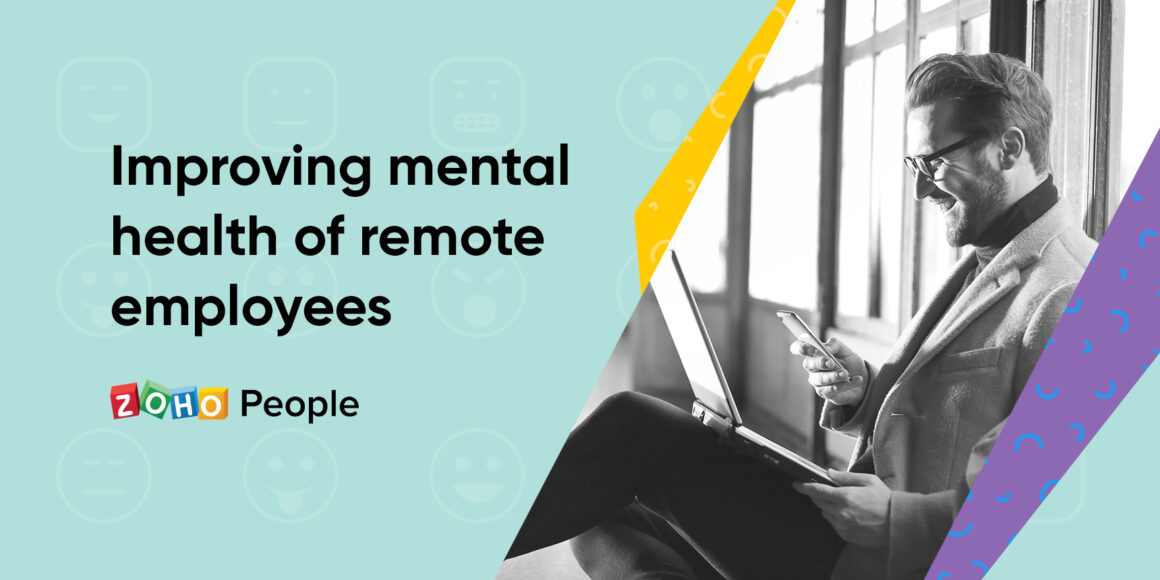 With the majority of employees working remotely to practice social distancing, it's your duty as an HR manager to ensure that your employees have a stress-free experience. The physical isolation, loneliness, uncertainty, and increased media coverage about COVID-19 and the economy can have a negative impact on your employee's mental health. Also, the sudden shift to remote work can leave your workers juggling between professional and personal responsibilities. This gives them less time to relax and focus on their mental well-being, and as a result, they might be more irritable and less productive. This drives the overall morale of your employee down, decreasing their job satisfaction. It's important to improve the mental health of your employees to help them navigate through these tough times. Here are some tips to support the mental health of your employees during this crisis:
Talk to your remote employees on a regular basis to understand their state of mental well-being. Share your experiences with them, and encourage them to open up about their concerns and fears. Acknowledge the fact that these are tough times and reassure them that it's okay to take time to get used to the transition. This will help you to identify whether they need further support. Give them self-care tips for their mental and physical health. Help them embrace positivity and interact openly. This can go a long way toward reducing their anxiety.
Improve social connections
Your employees will surely miss the informal water cooler conversations they used to have with their colleagues. Encouraging collaboration among your employees is a great way to let them know that they are not alone in this struggle. This will also prevent employees from feeling isolated and disconnected. Make interactions a priority by creating an internal communication channel for conversation on lighter topics. Initiate discussions every day, and encourage your employees to join the conversation. For instance, ask employees to share their tips on staying productive and engaged, the remote working challenges they initially faced, and how they overcame them.
Be as flexible as possible
The working style of your organization has undergone a major change, and the situation is very unpredictable. Try to look at the problem from different perspectives and be understanding toward your employees. Relax some of your organization's rules and regulations until the situation normalizes. Allow employees to work in a way that is suitable to them. Focus more on the output rather than the process. Flexibility is also a way to show you trust your employees and, in return, your employees will be more productive and satisfied.
The stress caused by the Coronavirus situation can damage your employee's mental and physical health over time. It might be a good idea to conduct a virtual stress management session to help. Before organizing the training, consider everything that may be causing stress and anxiety. The stress management session should be built around all these factors, not just on the emotional impacts of the crisis. The session should educate your employees on actionable approaches to reduce and avoid stress. Allocate separate time for the session, and inform your employees well ahead of time so that they can plan their tasks accordingly.
Being engaged with their job for long periods of time without proper breaks can cause burnout among your employees, making them mentally exhausted. This also makes them demotivated and less productive. Encourage your employees to take a short 10-minute break at regular intervals. When they return back, they will be fresh and motivated. Encourage them to set up a work zone and have a fixed start and stop time. Work closely with managers and help them to plan their work. To avoid work overload, ensure that your managers are also assigning realistic goals and deadlines.
Be transparent about your business operations. If there is a loss in revenue, let your employees know about it. Use reassuring words, showing your teams that you can overcome this situation. This is better than withholding important information and making your workers more anxious. Make transparency a regular habit, and this will build trust among your employees. Use communication tools that ensure open and transparent interaction, and involve your employees in the decision-making process.
Also see:Ensuring transparency in the workplace
While employees work during the Coronavirus crisis, it's highly essential to take the necessary steps to sustain their mental well-being. Not giving sufficient attention to your employee's mental health can affect their productivity and interaction with their peers. We hope these tips gave you insight on how to improve the mental health of your employees during this crisis.
Tarika

Content Specialist at Zoho People
Leave a Reply
Your email address will not be published. Required fields are marked