How to select the best HR system for your organization
Last Updated: July 16, 2020
3.1K Views
8 Min Read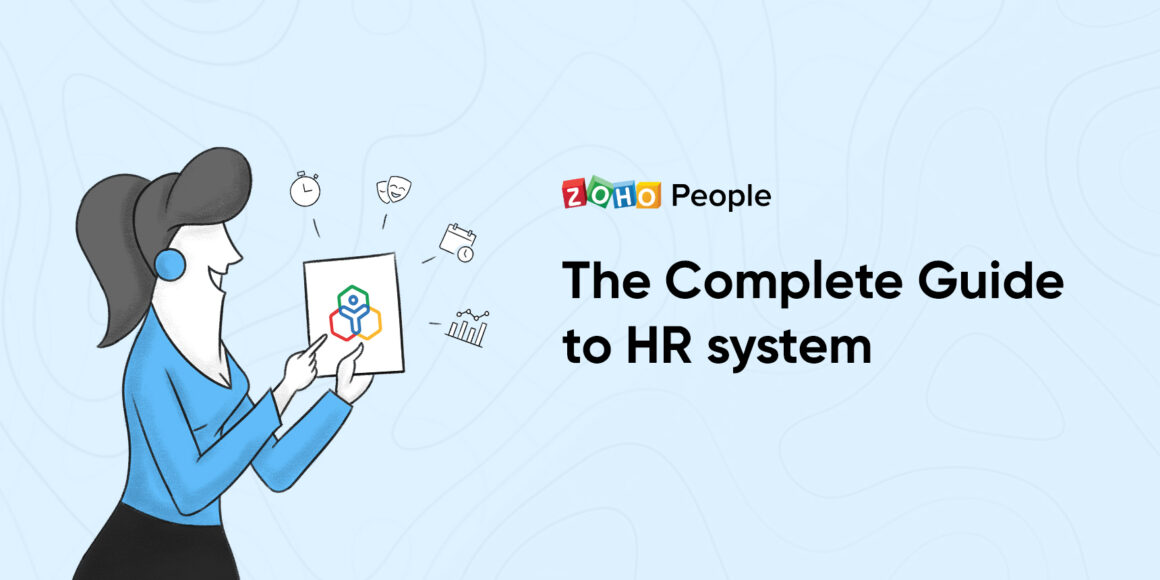 Effective human resource management is needed now more than ever. The way your organization's employees are managed can make or break your bottom line. That's why many organizations are striving to provide a seamless working experience to their employees. One of the best and easiest ways to improve employee experience is to implement an HR system. HR systems provide all the necessary modules and tools needed to improve people management, achieving all the strategic goals of your organization. They reduce the reliance of the HR department on spreadsheets by organizing all essential HR functions in a centralized system.
What does an HR system do?
The purpose of implementing an HR system is to meet the many needs and requests of your employees. Organizations with large numbers of employees cannot manage their HR operations manually. Using spreadsheets to track and manage daily HR tasks can hinder productivity. The HR department cannot afford to have any errors in their data, especially since it's associated with every single department of the organization. Consistent errors, even in the simplest form, will decrease the trust employees have in your organization. This is where an HR system can help your organization. It brings all the HR functions of your organization together under a single roof. Everything related to HR that you or your employees could need is just a click away. Workflows can be automated however you want to avoid repetitive tasks. A good HR system has everything you need to step up your HR performance.
Why do you need an HR system?
Having a central HR system saves a substantial amount of time that's often spent performing HR operations manually. Here are some of the reasons why your organization needs an HR system:
People management has a direct impact on the way your employees work. Not managing your employees will decrease their engagement levels, which in turn affects the quality of work that they do. So, it's important to ensure that the needs of your employees are taken care of. Using an HR system, you can manage your employees in the most efficient way possible. It enables you and your employees to perform all your essential HR functions from a single window. An HR system provides detailed insights based on employee data, allowing you to make decisions that your employees will appreciate. These insights can also help provide better career development opportunities for your employees.
The importance of data in the HR department cannot be overstated. When quality and accuracy is low, data-based decisions can lead to poor outcomes, hurting your organization's employee retention rate and bottom line. Inaccurate data can also lead to heavy penalties when it interferes with your legal obligations. With an HR system, you don't have to worry about managing employee data. By keeping the employee data up-to-date, it also eliminates the need for multiple data entries. When your data is well-organized, finding important data and performing analysis to gather useful insights is not difficult anymore.
Improves communication and collaboration
Your employees need to be able to communicate and collaborate with their peers to establish an open, friendly work culture. This, in turn, leads to improved transparency, trust, integrity, and confidence. These are factors that have a huge impact on the way your organization performs as a whole. Using an HR System, you can create a culture of open communication very easily. Discussions can be initiated by employees through an online forum. Every employee can be notified when a big announcement is made in the system. It also serves as a directory, containing contact information of all employees, making communication uncomplicated.
HR systems have the potential to bring down HR costs significantly by automating time-consuming HR operations. Firstly, since all the information is stored online, the enormous amount of money spent on paper and storage space can be saved. Secondly, it reduces the time spent on administrative and manual tasks, improving the efficiency and productivity of the HR department. They can focus on other, more essential tasks. Thirdly, it saves the time, money, and energy spent on trial and error decisions by providing clear insights based on employee data. Employee data is one of the most valuable assets for the HR department, when used effectively can bring significant benefits. These are some of the many ways that an HR system can reduce HR costs.
Increases employee retention
More and more organizations are finding it increasingly difficult to improve their employee retention rate. Low retention rate can hurt employee productivity, morale, engagement, and company costs. With an HR system, your employee turnover rate can be significantly reduced. You can provide a great employee experience by simplifying every essential HR operation, including onboarding, performance management, and learning management. Employees will have a clear understanding of your organizational goals, which will help them deliver on the job. An HR System also ensures greater transparency, as all the HR information is centralized in a single, accessible location.
What are the features of an HR system?
Look out for the following features when selecting an HR system for your organization:
Onboarding management system
Onboarding is the initial stage of the employee lifecycle. So, it's important to give a good first impression. The onboarding management in an HR system takes care of every single procedure involved in new hire onboarding. The paperwork that comes with onboarding can be avoided, with all the necessary documents stored in the cloud. New hires can use the e-signature feature to sign and send documents back to you.
Also read:Tips to boost new hire retention at your organization
This is one of the most essential features of an HR system. A centralized database consolidates every type of employee data into a single location, preventing the need for multiple spreadsheets and applications. This will help you generate reports and visual analytics to better understand the needs of your workforce. Your data can be classified according to designations, roles, departments, locations, and more. With a central database, your organization will always be audit-ready.
Time off and attendance system
Managing the time off and attendance of your employees can take up a lot of your HR department's time. But, this is not the case with the attendance and time-off management features of an HR system. Employees can mark their attendance online with suitable IP and geo-restrictions. Different types of time-off can be created and defined according to your organization's policies. Shifts can be created and managed online, avoiding unnecessary confusion. Reports can be generated at your convenience to give you a clear view of employee attendance trends.
Performance management system
The performance management features in a good HR system can give you everything you need to streamline your employees' performance. KRAs, goals, and skill sets can be assigned to track and evaluate your employees' performance over time. 360-degree feedback, peer-to-peer feedback, and manager feedback reports can help employees significantly improve their performance. Appraisal cycles can be created and customized according to your organization's needs. Employees can get an overview of their performance, and reporting managers can get clarity on their teams' performance.
Having an employee self-service portal is a necessity in today's work environment. Employees can take an active role in their HR needs, which otherwise have to be done by the HR department. This way, employees can access, add, edit, and update their data at their convenience, relieving HR reps of repetitive work. Employees can even mark their attendance and apply for time off through their self-service portal.
Employee requests can pile up when you don't have an organized system. Delaying or missing these requests doesn't leave a good impression on your employees. That's why case management features are essential to a good HR system, letting you organize all your employee inquiries in a single system. Employees can easily submit their requests, and you can assign an agent responsible for handling them. FAQs, company policies, videos, and other resources can be added into the system to make the process simple.
Having powerful people analytics in your HR system can substantially benefit your organization by giving you better clarity on how your organization is developing. No aspect of your organization, including employee attendance, time off, or performance will be overlooked. This helps you identify problems at a much earlier stage before they become even bigger problems. Different reports can be generated in just a few minutes, preventing the time-sink of preparing reports and graphs manually. You can customize these reports according to your organizational needs.
Also read:Improve these four process with People Analytics
What are the key questions to consider before selecting an HR system?
Before buying an HR system, ask yourself the following critical questions to select the best HR system for your organization:
This is the most vital question that you need to ask yourself before selecting an HR system. Gather your team and take a deep look at each aspect of your HR operation. Identify any functions that are repetitive, costly, and time-consuming. Talk to your employees to understand the HR challenges that they're facing. This will help you figure out what to expect from your HR system.
What is the appropriate budget for an HR system?
It's important to set and stay within budget when implementing an HR system, because it can be very easy to get carried away. This will help you to decide on the features most essential for your organization.
Is the system customizable? Can it integrate with the rest of my software suite?
A customizable and integratable HR system is essential. Each organization has unique goals and requirements, so if an HR system doesn't meet those needs, it's a waste of time, energy, and resources. Make sure that your HR system vendor has customization and integration capabilities.
Maintaining the security of your HR data is critical in any organization. Your HR system will collect and process a substantial amount of data when implemented, so it's important to look into the data security standards of your vendor. Make sure that your system has data encryption features.
Does my HR system have the potential to improve my employee experience?
One of the main reasons for implementing an HR system is to provide a great experience for your employees. Digital dimensions provides more opportunity for improving employee experience. An HR system should be able to provide a sophisticated work environment, where your day-to-day HR operations are simplified and automated. Employees should be able to work and perform their HR tasks from anywhere without any restrictions.
Is the system user-friendly?
This question should never be overlooked when selecting any piece of software. Your HR system should be straightforward and user-friendly, which helps you and your employees adapt to it faster. You should be able to navigate through all the features easily. A live demo session and a free trial can help you to assess the quality of the user experience provided by the system.
How easy is it to implement?
The implementation process can be burdensome if it is not planned well. Talk to your vendor to understand everything involved in the implementation process. Find out what will be done from their side, and what needs to be done on your side. Prepare for data migration in advance, if necessary.
Conclusion
All in all, HR systems have the potential to streamline your HR operations and reduce the burden of manual work on your HR department. They can provide a seamless working experience that your employees will absolutely love. Make sure to select the right kind of HR system that aligns with your organizational needs and employee expectations.
Zoho People, our HR system, has all the features and modules necessary to automate and simplify HR operations in your organization. Zoho People makes workforce management more easy, effective, efficient, and organized. Learn more about what Zoho People offers here.
Tarika

Content Specialist at Zoho People
Leave a Reply
Your email address will not be published. Required fields are marked